2 months after announcing "everyone's way", every move of Hoa Minzy and young master Minh Hai has always attracted the attention of netizens. If recently, Hoa Minzy received a lot of attention from everyone when Chu Thanh Huyen – the rumored girlfriend of Quang Hai asked for wedding flowers from the bride to give to the singer on the big day of Ho Tan Tai and his girlfriend. Pham Thi Hieu, and Nguyen Minh Hai also attracted attention when posting pictures of red eyes filled with tears.
It is known that on the evening of January 20, Hoa Minzy's ex-boyfriend – young master Minh Hai posted a picture with red, watery eyes with a sad status about love: "Dawn on the ocean turned into the love story of many people. But who would have thought that that glow was just a drop of sunlight in the late afternoon."
Sharing of ex-boyfriend Hoa Minzy received everyone's attention.
Currently, this sharing of young master Minh Hai no longer appears on his personal page. Although we don't know what problem Minh Hai has, everyone understands the difficulties Minh Hai is going through. Many people gave words of encouragement to him. Perhaps the days in Australia without a son along with facing a lot of public pressure when being criticized for being irresponsible, not helping his ex-girlfriend to take care of him made him very upset and sad.
But besides everyone's sympathy, this move of ex-lover Hoa Minzy also received a lot of mixed reactions. Some people criticized Minh Hai for "coloring" because he cried and took a photo. Although he constantly said that he loved and missed his son, until now he has not returned to Vietnam to visit him.
One account said: "While crying, you also have to watch to take pictures. Now that traveling is easy, why don't you come back to Vietnam to visit your children, why don't you post a lot of interest on social networks?"
Another account also said: "I don't understand why I'm sad and crying but I can still take a photo with my phone. If you want to love, find a way, if you don't love, find an excuse."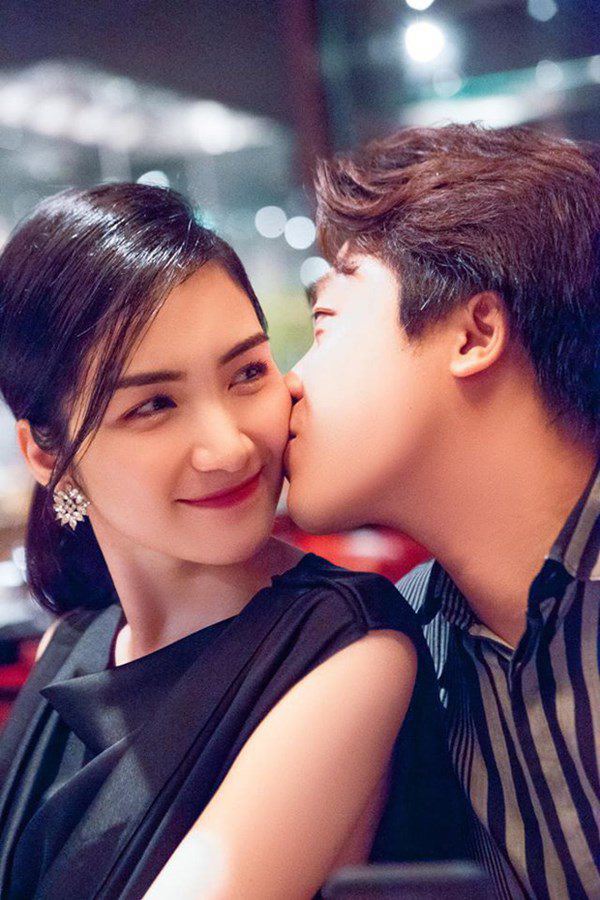 The two broke up, causing many people to regret.
It is known that Hoa Minzy and young master Minh Hai have been together for 5 years and have a lovely and intelligent baby Bo. If in the past, the beauty had experienced many sufferings and storms in love, from the day she was attached to Minh Hai, her life turned to a new page. The singer is loved and pampered by Minh Hai. Although he had a business trip away from home and was stuck because of the epidemic, Minh Hai still often called his wife and children, and on the couple's personal page, there were many more interactions that made everyone jealous.
That's why when "everyone went their separate ways" the two decided to part ways in a civilized and peaceful manner, causing the public to become disappointed and regretful. In the breakup announcement, Hoa Minzy said that the two tried to find a common voice but failed.
Talking about the reason for breaking up, Hoa Minzy shared: "To come to this decision is not easy for both of them, but because each person's life orientation is different, they try a lot but do not come to a common voice, so they give each other their own paths."
In addition, the voice of Can't Be Together for a Lifetime did not forget to emphasize: "Not breaking up because of a long distance relationship. There is no third person involved in this decision either! Hoa Minzy also did not prepare any MV. Because Hoa and Hai are also very civilized and respectful of each other. So please respect their decision and let this end as peacefully as the two of you love each other."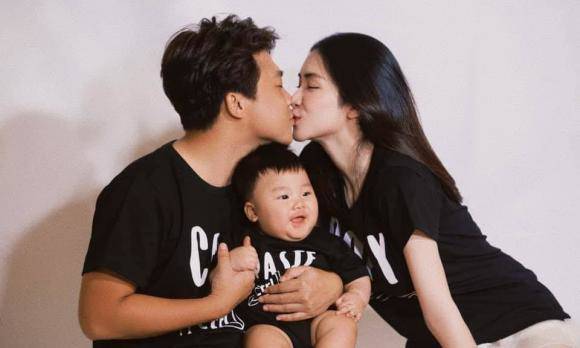 Although they broke up, the two still took care of baby Bo together.
Because they did not register their marriage, Hoa Minzy and Minh Hai had no legal obligations and did not have to go to court. Despite breaking up, the two still respect and protect each other, using good words when talking about the other. They behave civilly and take care of their young son together.
You are reading the article
After 2 months of breaking up, Hoa Minzy's ex-boyfriend revealed puffy, tearful eyes

at
Blogtuan.info
– Source:
Eva.vn
– Read the original article
here