Thể thao
"Asian teams already know Vietnam"
"We will compete against Jeonbuk. It is a difficult match because Jeobuk is the strongest team in Group H" – Coach Kiatisak opened the press conference. "When we are playing against the top teams in the K-League, we are very excited. The coaching staff has prepared the necessary things for the players to perform to the best of their ability.
In a difficult group like this, the top Asian clubs are on equal footing, the difference is not much. Of course, Jeonbuk is extremely strong. We will play with a spirit of learning, having prepared well for the players to be confident and perform at their best for tomorrow's match.
The pillars of Jeonbuk are back. However, every team here has preparation, substitution, rotation, rotation of players for each match. This is nothing new.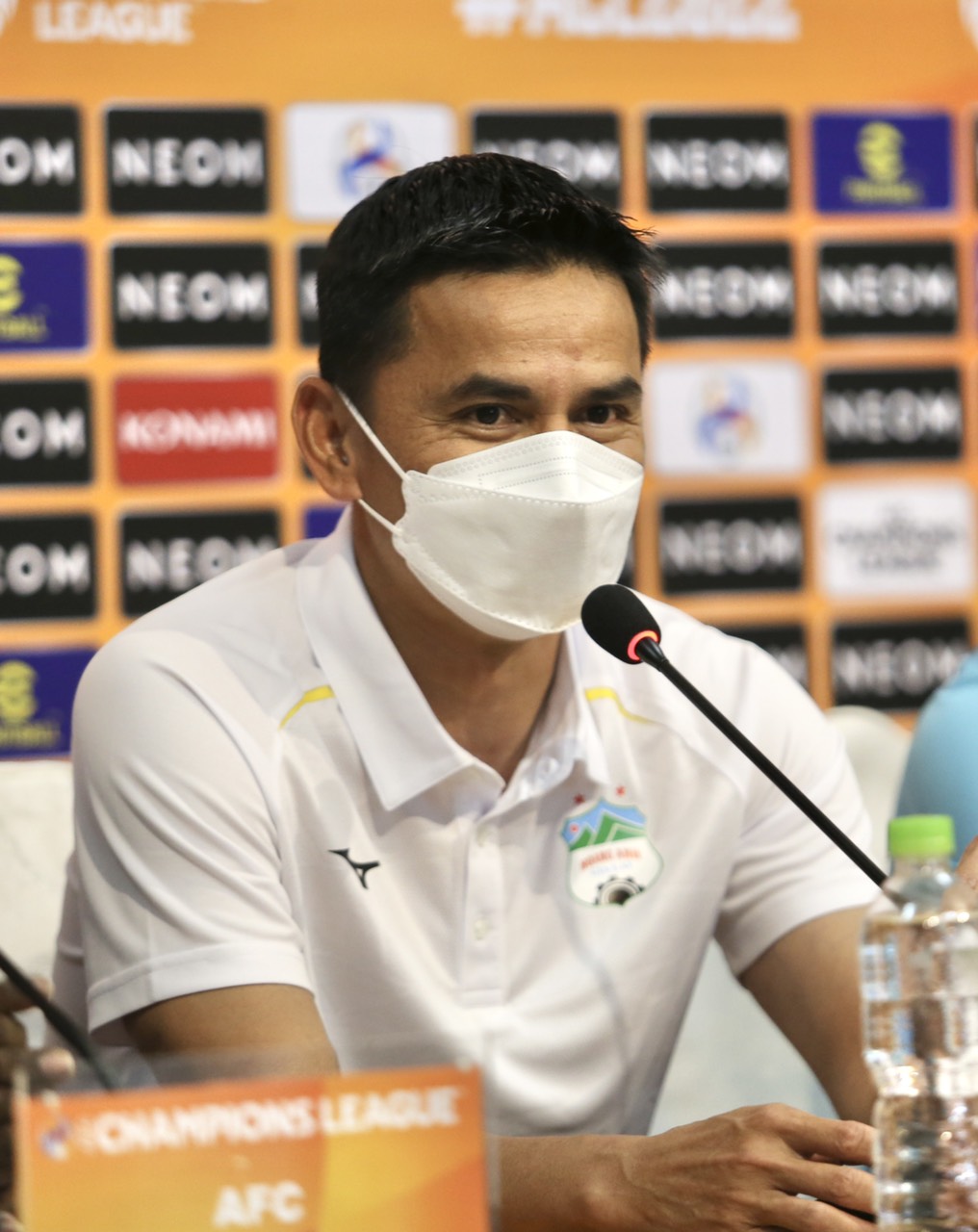 When the pillars of Jeonbuk return, HAGL will have to face their strongest lineup. That may be a disadvantage, but it is not necessarily a disadvantage because it is impossible to know without kicking. But HAGL always prepares well for each match."
Coach Kiatisak also shared that HAGL is ready to create favorable conditions for players to go abroad: "Duc's aspiration is for players to play abroad to raise the level of Vietnamese football. But to introduce players to other players. scouts, players must play AFC Champions League, then can promote their name in Asia.
Last year, Van Toan and many HAGL players wanted to play the AFC Champions League, so far the dream has come true. Through this award, we will try our best to serve the audience.
If they catch the eye of the scouts, that's fine. I hope the experts understand more about HAGL players. Before, no one knew who HAGL was, but now they do."