Giải trí
Dan Le's son cried non-stop after filming the scene where his mother was abused by his father, it made everyone feel sad
Behind the scenes Mai Ngoc was abused in Are You a Man?.
Only a few episodes left, Are you a Man? will officially say goodbye to the audience. The focus of viewers' attention is now on the fate of the couple Mai Ngoc (Dan Le) – Tuan Khang (Nhan Phuc Vinh). Not long ago, behind the scenes of Mai Ngoc being "taught" by her husband in Are you a man episode 26 was published on social media.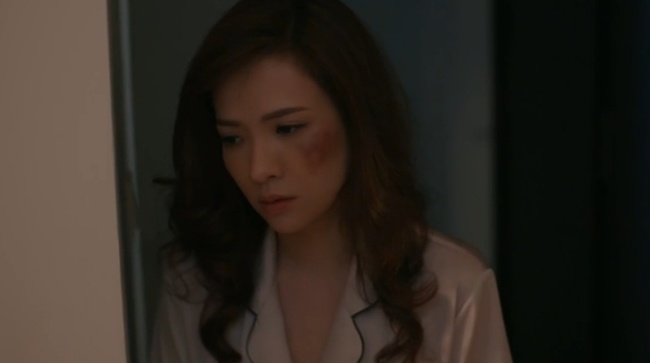 This situation took place after Tuan Khang came to Mai Ngoc's house at night and happened to meet her mother-in-law. Mai Ngoc's mother-in-law (artist Minh Phuong) asked about the relationship between him and Mai Ngoc, and Tuan Khang innocently replied that the relationship was outside the scope of work.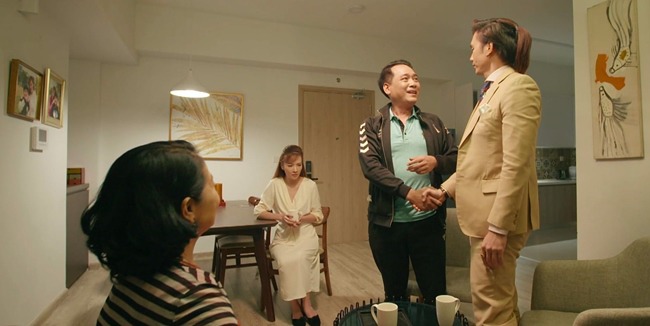 At this time, the couple Mai Ngoc and their son also returned home. Baby Khoi (child actor Bao Nam) saw Tuan Khang and quickly greeted him and quickly revealed that Tuan Khang took his mother and daughter to eat and play. The boy's innocence made everyone's faces change. Mai Ngoc trembled with fear, Dung (Morning Meritorious Artist) got angry. And whatever happens, after Tuan Khang returned, Mai Ngoc was dragged into the room by her husband to beat him brutally.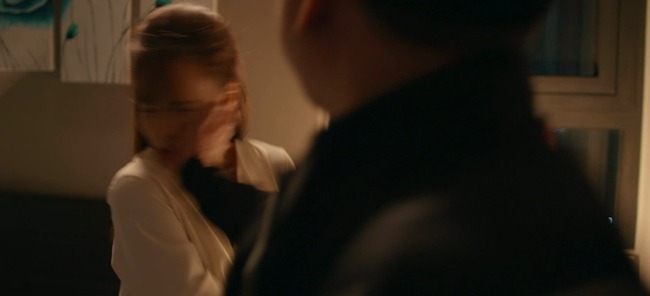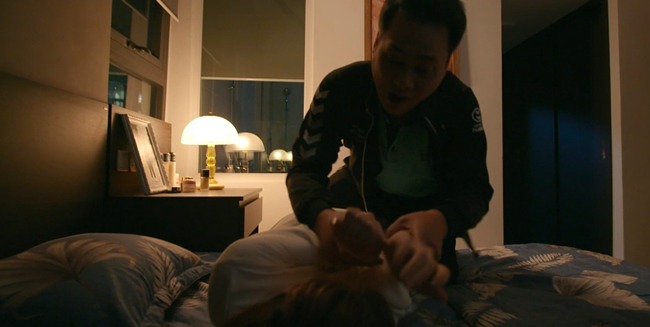 It is worth mentioning that Mai Ngoc's mother-in-law does not intend to dissuade, even supporting her son. When she saw little Khoi jump in to stop her father, screaming for her mother, she dragged her grandson out and reassured Khoi that because his mother was bad, his father beat him!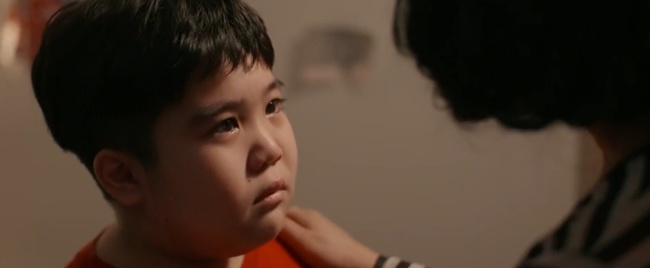 As revealed behind the scenes, baby Bao Nam was completely immersed in the role, so much so that when the director shouted cut scenes, the boy still sobbed non-stop. Members of the team Are you a Man? had to rush to hug the boy and always apologize and comfort. It can be seen that scenes of violence – even as a speaker in front of the camera – still have a certain psychological effect on children.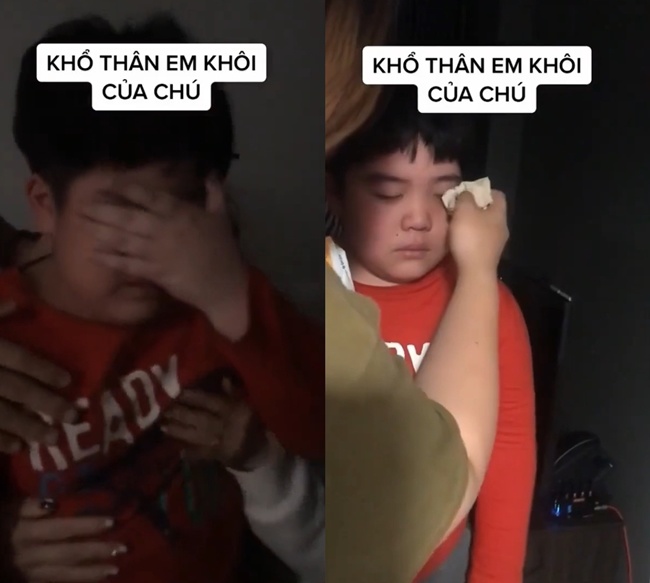 Actress Dan Le herself, after the film was broadcast, also posted a long article on social networks, sharing about violence in society. From the details on the film, Dan Le said that in real life, "Don't allow anyone to hurt you, even with words."
Specifically, the beauty wrote: "If I hadn't met you, my life would have been much different. In many segments Mai Ngoc meets Tuan Khang, I thought that she thought so. If Mai Ngoc doesn't meet someone who shows she is miserable, if Mai Ngoc doesn't meet someone who pulls her out of her blindness, Mai Ngoc won't realize she's unhappy and endures a hellish marriage. .
As for myself, when I received the final script, Mai Ngoc couldn't convince me and I had to find an explanation for her actions."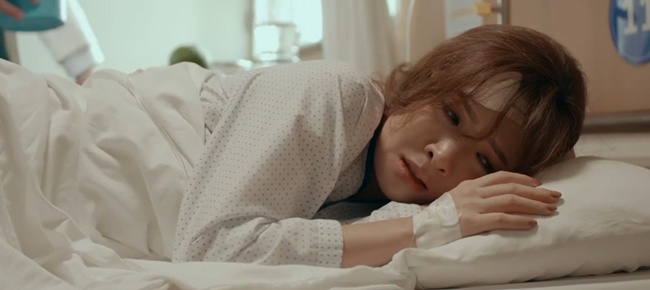 Dan Le admits: "I am a person with a high defense mechanism, I do not allow anyone to hurt me, even with words. So I cannot understand, why there are women who accept to let others trample them. Both mentally and physically, I talk and confide in many women who have been or are experiencing violence. Among them, there are those who are highly educated, earn money, have status in society…
The thing that surprised me the most about their answer was that at that moment they thought: They deserve it. Their husbands are allowed to do so. Their husbands are only hot-tempered but very loving their wives and children. Violence is just a bad habit of men and it's better than prostitutes, gambling, drug addiction… They don't even cry or suffer, let alone think about divorce."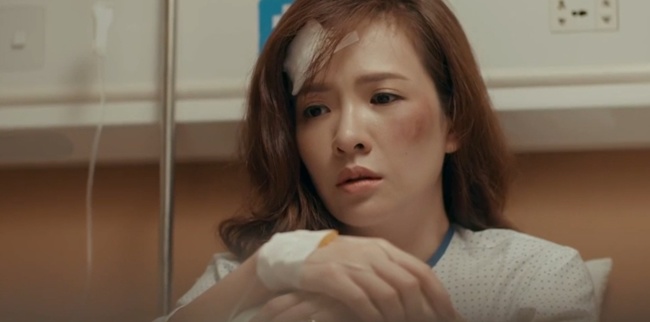 The actress also said: "If it wasn't for Mai Ngoc, I wouldn't have known, in the middle of this 21st century, in 2022, there are still such thoughts that exist among urban women. When the film aired to the segments Mai Ngoc was beaten for very everyday things, I was even more surprised when I learned that those thoughts were not unique.
There are comments not only by men, but also by many women that: Mai Ngoc deserved to be beaten. Knowing that her husband is jealous but still meeting another man….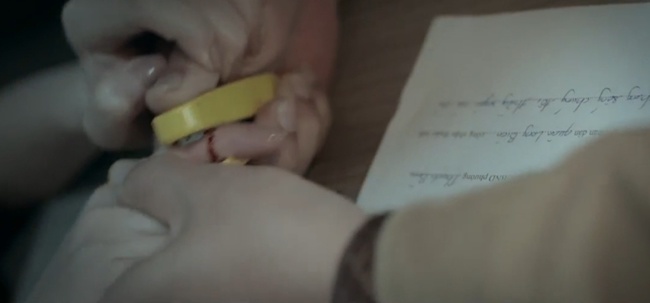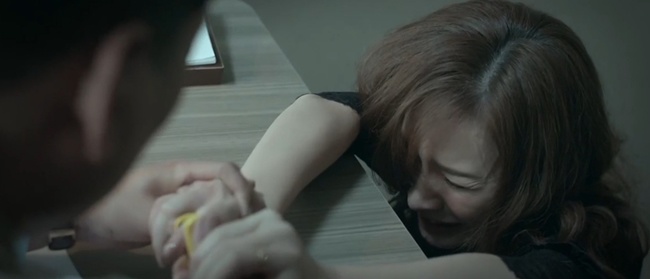 As long as these toxic thoughts persist, don't be surprised because every couple of months there are stories that shake society like: baby is crucified, beaten to death, wife is jealousy, stripping, shaving in the middle of the street… Because of their nature, women and children are all weak and have little resistance.
And whatever the reason: No woman ever deserves to be abused or beaten. Don't allow that to happen, even in your mind. It's too cruel."
You are reading the article
Dan Le's son cried non-stop after filming the scene where his mother was abused by his father, it made everyone feel sad

at
Blogtuan.info
– Source:
Eva.vn
– Read the original article
here