Giải trí
Life Style
Diem Huong – Vietnamese beauty who disappeared at the peak, how is her life now?
Different from the sharp and intelligent beauty of modern women, the beauty standards of Vietnamese women in the past include moderate height, full body shape, white skin, long black hair, delicate facial features. , somewhat blessed.
Satisfying that requirement, the old Vietnamese entertainment industry also had many great beauties, the monuments of beauty living with integrity such as Thu Ha, Viet Trinh, Diem My 6x, … loved by the audience, glorified through the generations.
As one of the movie stars born and shined during that time, Diem Huong was favored by the public with the title of "first beauty", "calendar queen". The female pearl of the Vietnamese screen at that time had a life full of glory, but suddenly "disappeared" mysteriously, causing many people to regret.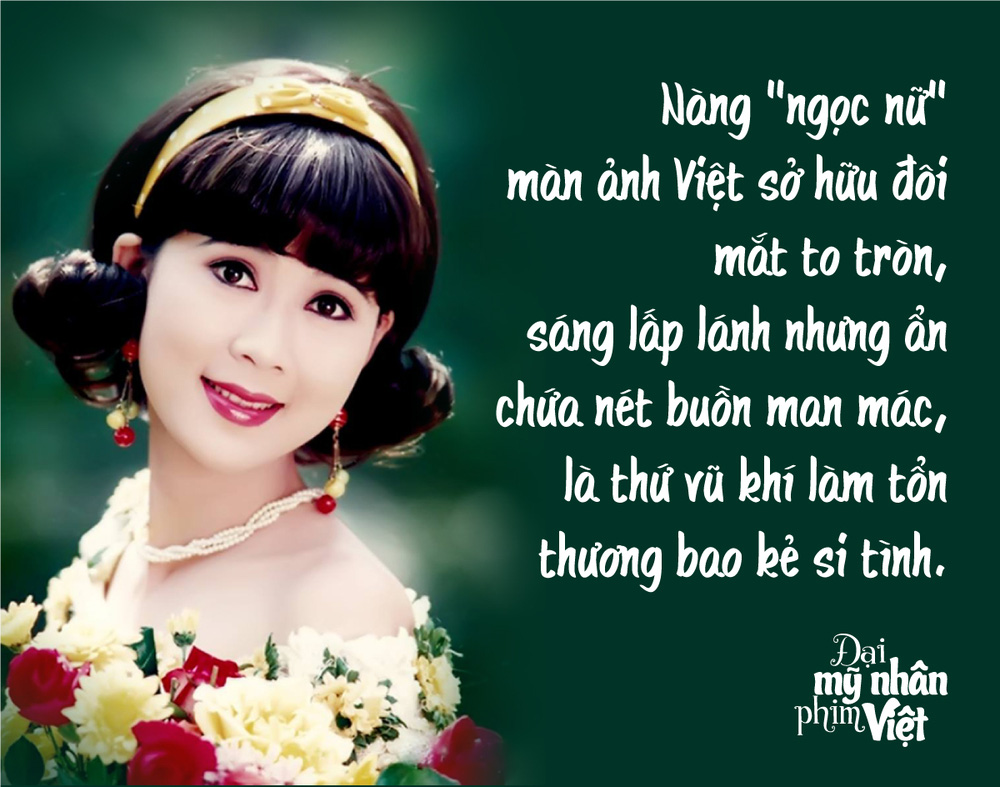 Beautiful pink beauty resounding for a while
Diem Huong's real name is Ngo Hoang Dieu Huong, born in 1970, is one of the famous beauties – actors in the 90s of the last century. She specializes in playing alongside famous names such as Viet Trinh, Ly Hung, Le Tuan Anh, Le Cong Tuan Anh, Thai San, …, known as the "pearl woman" of the Vietnamese screen for a while.
Diem Huong possesses a dignified, melodious, Asian-styled beauty, of a pure Vietnamese girl. When she was young, Diem Huong had big, round, sparkling eyes but had a sad expression. It is said that it is a "weapon" that makes Diem Huong hurt many lovers.
Many people are fascinated by Diem Huong's natural, delicate, gentle beauty, without sophisticated makeup or plastic surgery on the screen. Some viewers even joked that watching movies just to see the beauty of the actress is enough, not needing to care about acting.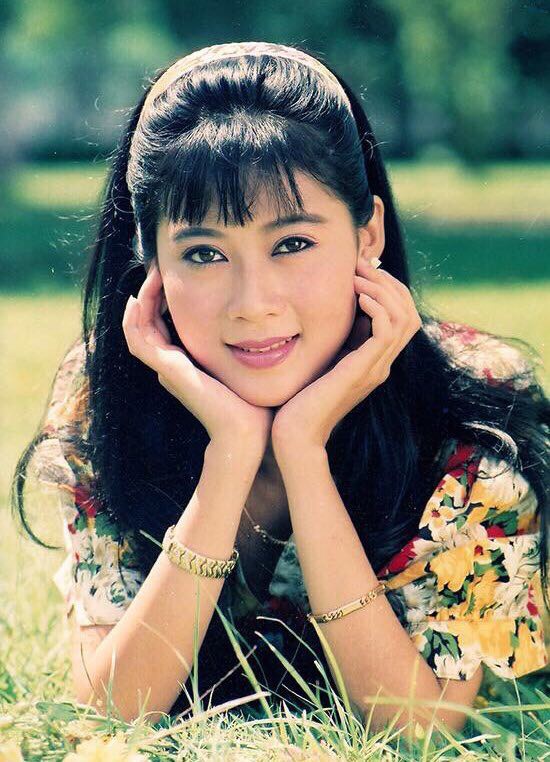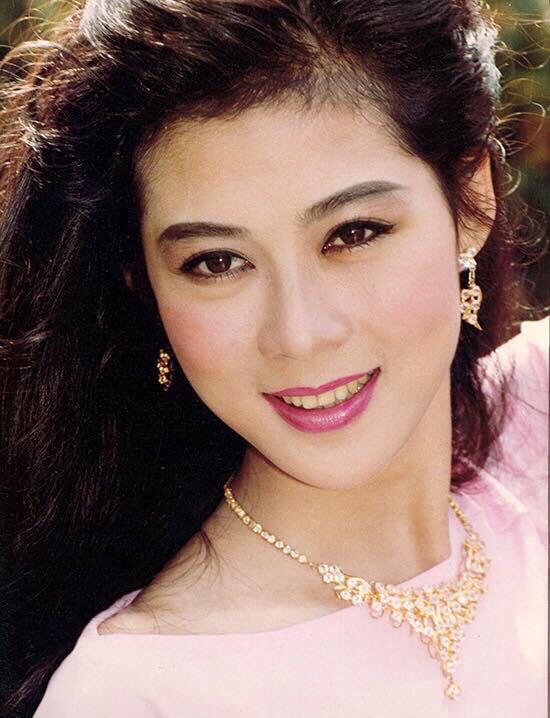 Therefore, not long after entering the entertainment industry, Diem Huong became a "box office guarantee" at that time. The beauty born in 1970 is an expensive "pearl" of Vietnamese showbiz that any film crew or boss wants to have.
The outstanding films of Diem Huong can be mentioned Daughter of the Deputy Minister, Tinh Xa, Pham Cong – Cuc Hoa, Tay Son is a guestAt that time, Diem Huong's image covered everywhere, from the screen to the wall calendars, guestbooks, advertising banners,… The beauty was dubbed the "queen" photo calendar" of Vietnam in the 1990s.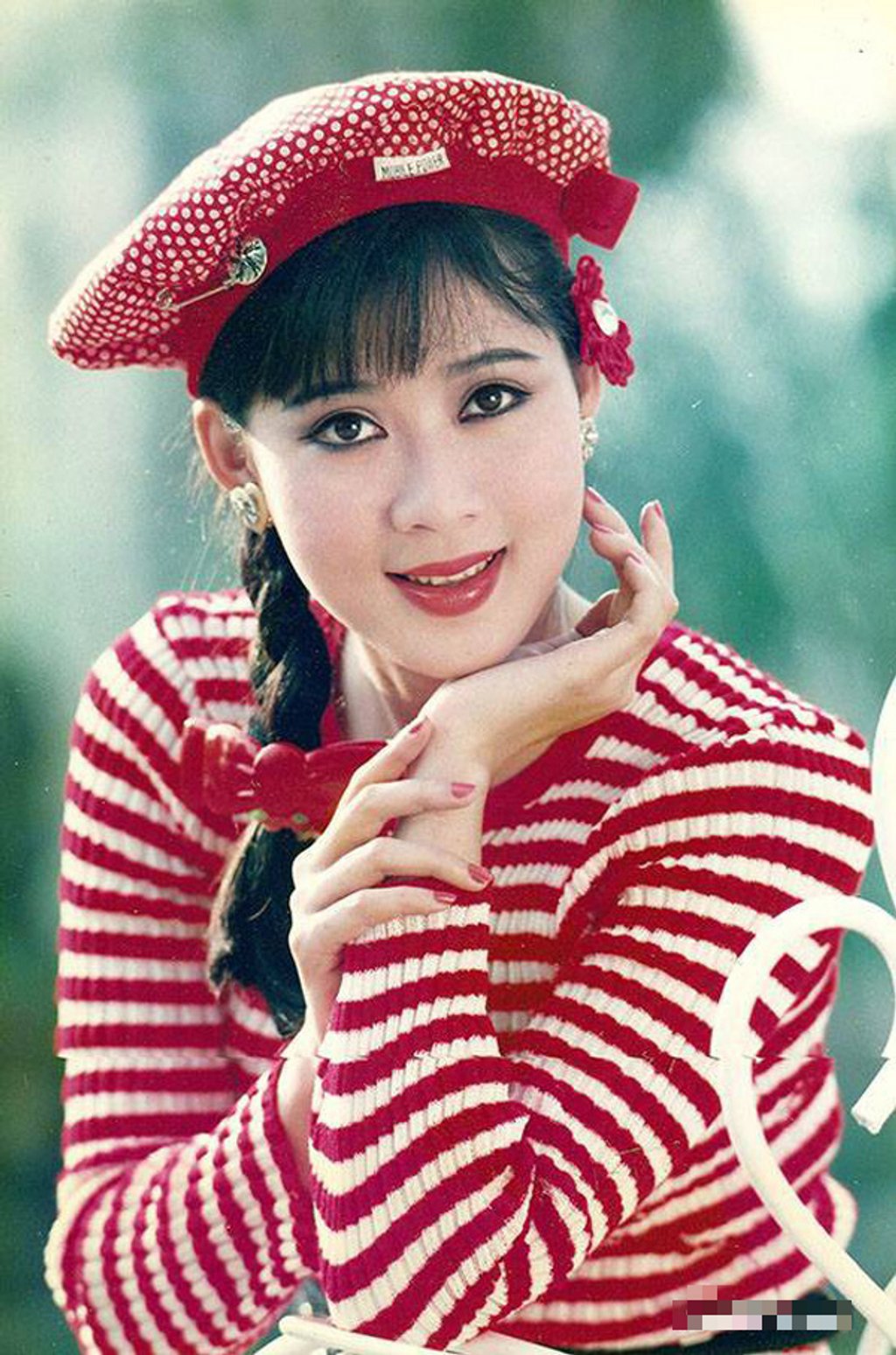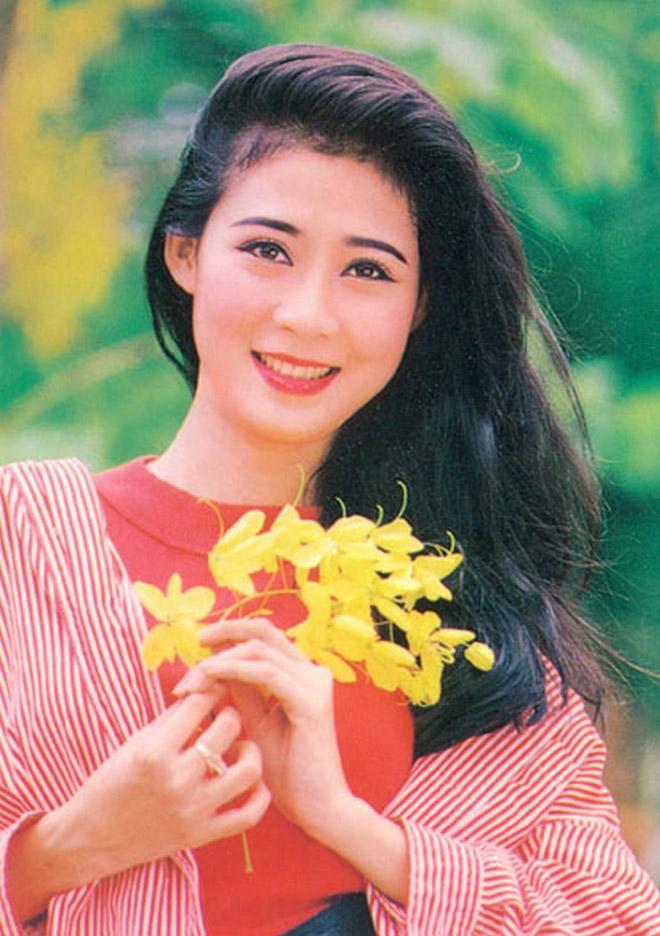 At that time, Diem Huong's beauty and popularity became anecdotes. Photographer Doan Minh Tuan once said: "She looks small and slim, but Huong's energy and working spirit is very professional. Especially the principle of working hours.
We often tease her and liken her to a rubber person. Still an enthusiastic and serious spirit, Huong can pose and smile from 8 am to 4-5 pm without feeling tired.
Diem Huong is very beautiful and very photogenic. Take 10 photos, 8 photos are standard, the other two are just not as perfect as the other 8. There was nothing to criticize the beauty of Diem Huong at that time.
Or in the program Happy memories broadcast in 2021, Quyen Linh remembers the popularity of the once-resounding actress: "I entered the studio, had to stand 20 meters away from Diem Huong, not to stand close. There, I saw Diem Huong's eyes acting very well, one look and I fell in love.".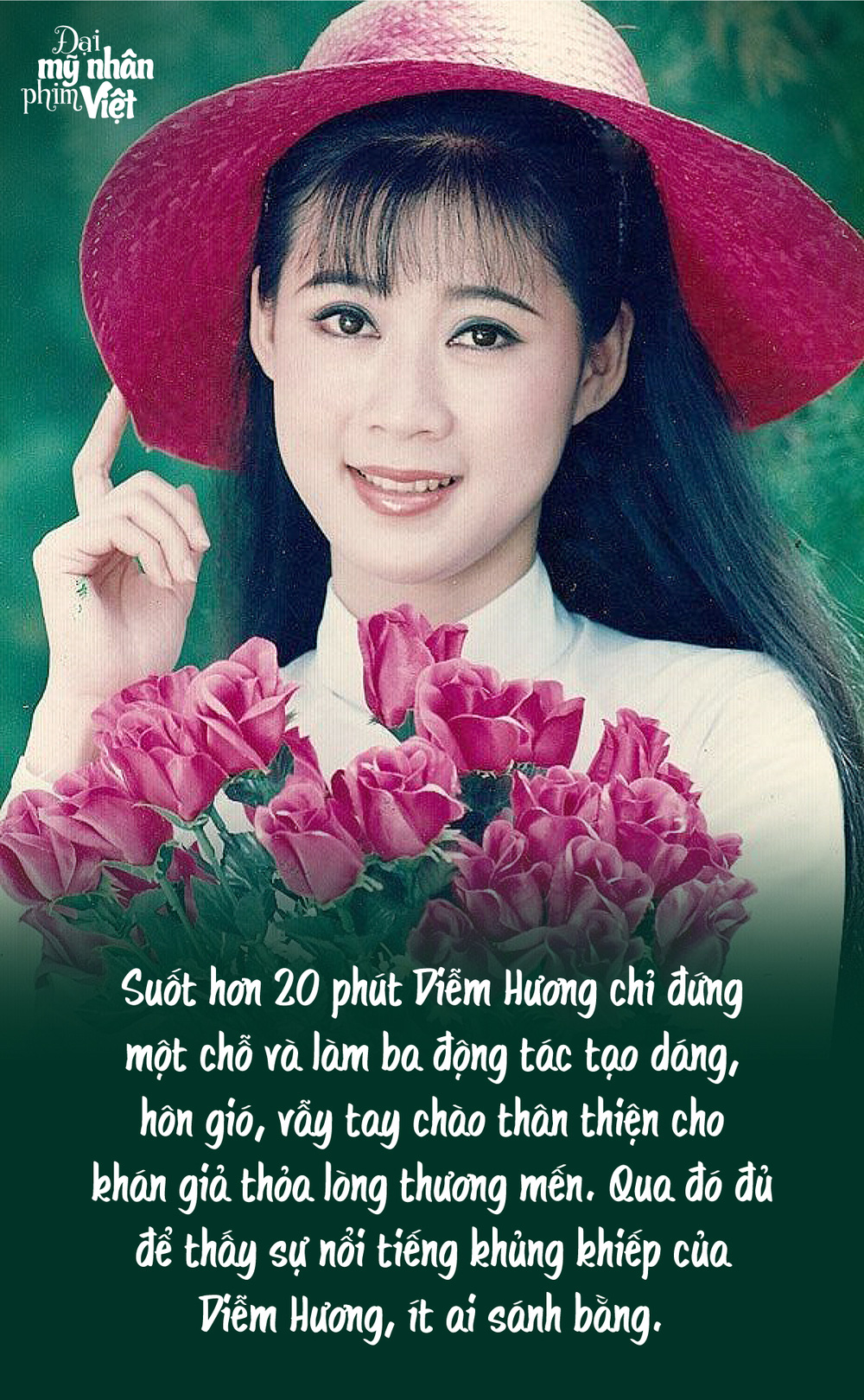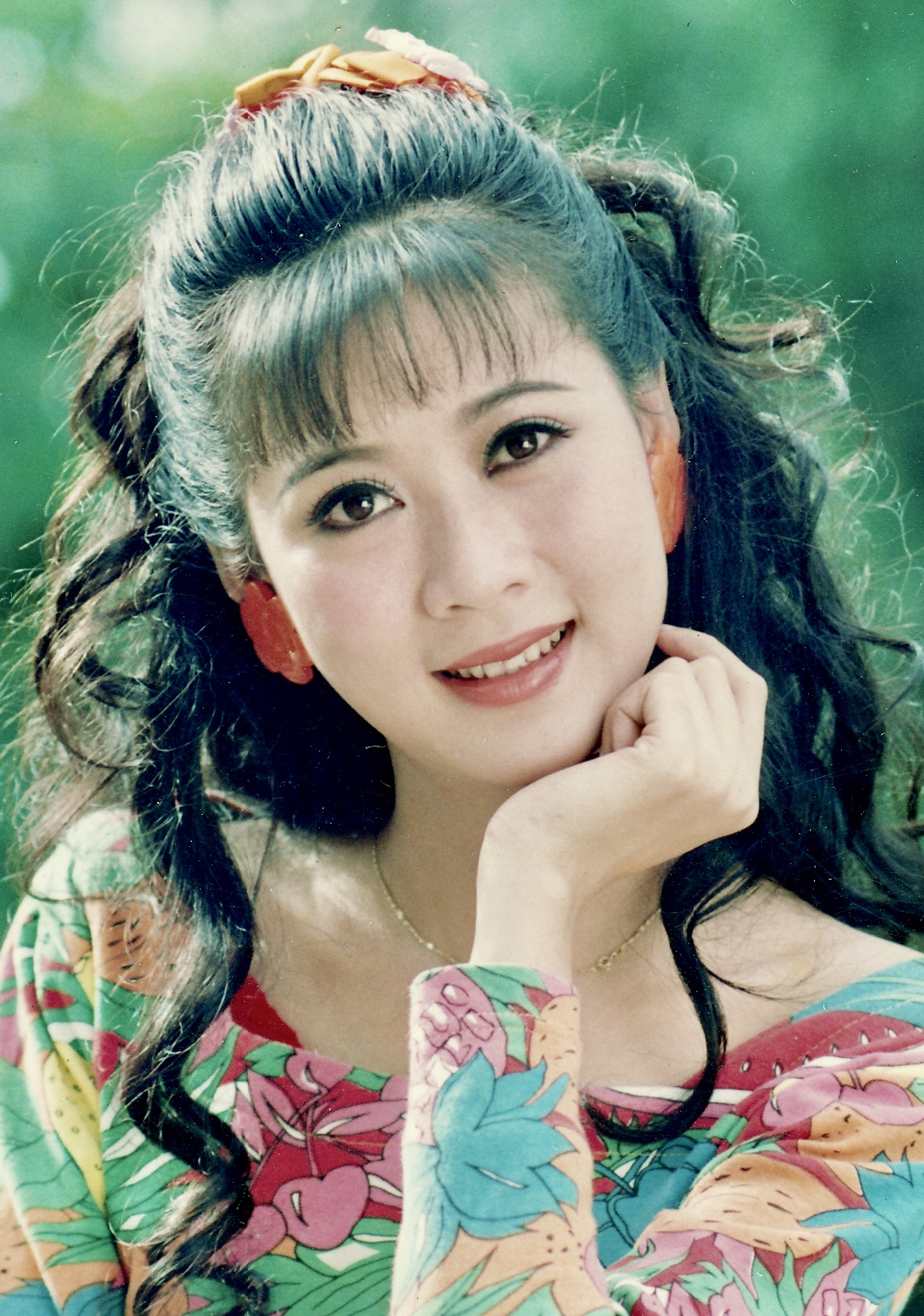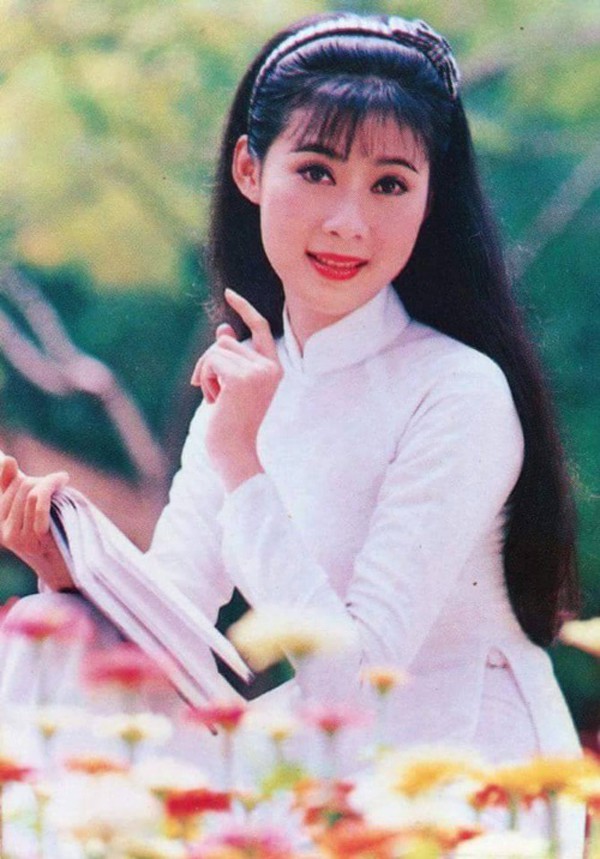 People's Artist Hong Van said:"Once we went out to a hotel in Da Nang. The audience was full on the balcony, full of children. Diem Huong had to wear ao dai and hat to the balcony to pose for the audience to see, then kiss the wind and wave. friendly hello.
For more than 20 minutes, Diem Huong just stood in one place and did those three moves for the audience to love. That is enough to see the terrible popularity of Diem Huong, few can compare.".
For a long time, the name Diem Huong was like a legend in Vietnam about beauty and fame. Then, every time I repeat it later, the true "pearl girl" of the Vietnamese screen is still loved and praised by the public.
Fiancé of the wanted FBI, borrowed diamond ring
During the peak of her career, Diem Huong often paired with actor Ly Hung. Ly Hung – Diem Huong is so famous and "in love" on the screen that the audience constantly "pushes" the couple from the movie to real life.
But the artist's friends all know that Ly Hung – Diem Huong only had a pure friendship, because Ly Hung was at that time "a flower with an owner". As for Diem Huong, she struggled with another love affair with a fraudulent fiance who was wanted by the FBI.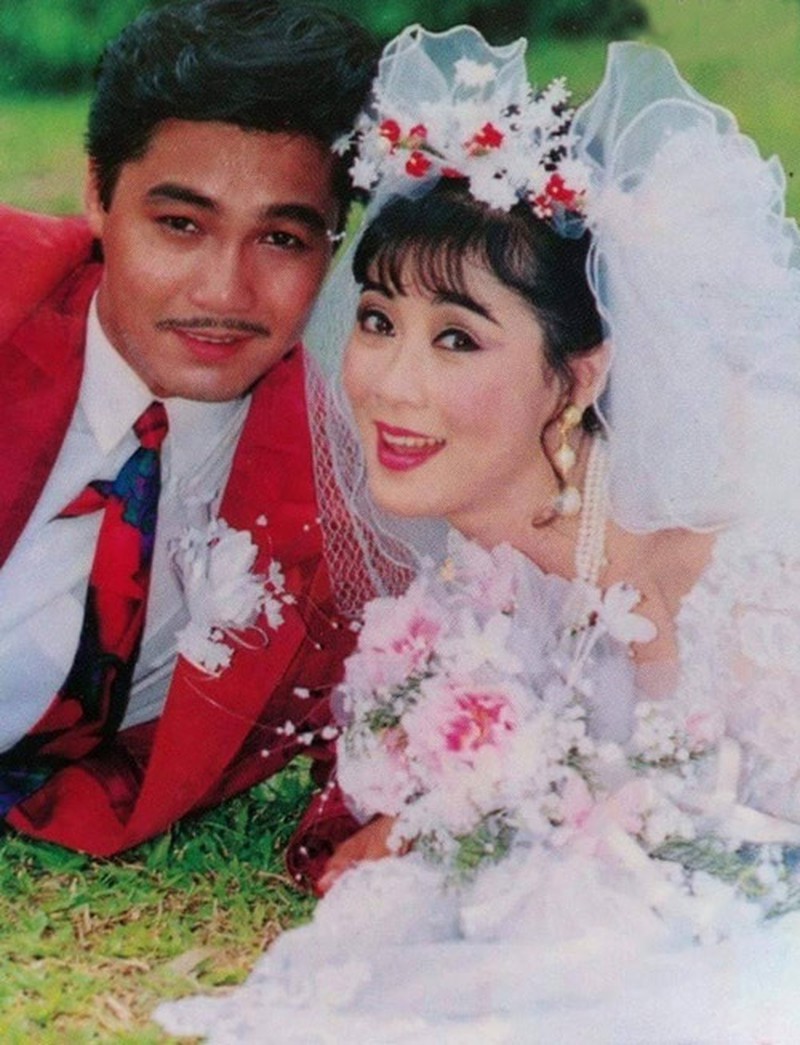 The Vietnamese overseas Vietnamese man who successfully pursued Diem Huong at that time was Juan Minh (Nguyen Kim Ninh). After learning and loving each other, the two decided to move forward with a solemn engagement ceremony.
However, the overseas Vietnamese man suddenly fled right before the engagement ceremony, leaving Diem Huong in shock and disappointment. As it turns out, Nguyen Kim Ninh is a fraudster, a murderer who is wanted by the FBI.
Diem Huong's fiancé ended his studies a long time ago and was imprisoned for raping his girlfriend. Not only that, he was also accused of stealing jewelry in Los Angeles. Even the diamond ring worth more than $20,000 that Diem Huong will be wearing in the engagement ceremony is borrowed by Nguyen Kim Ninh.
Before the engagement took place, Nguyen Kim Ninh took the ring and fled to Cambodia, leaving Diem Huong to wait alone. For several hours, she did not see the groom, only to discover that she had been deceived.
Not only that, he also stole the money to hold the engagement ceremony at the most luxurious hotel in the city. Ho Chi Minh. After investigation, Diem Huong learned that the "future fiancé" lived temporarily in a mediocre hotel, still owed many days of unpaid rent.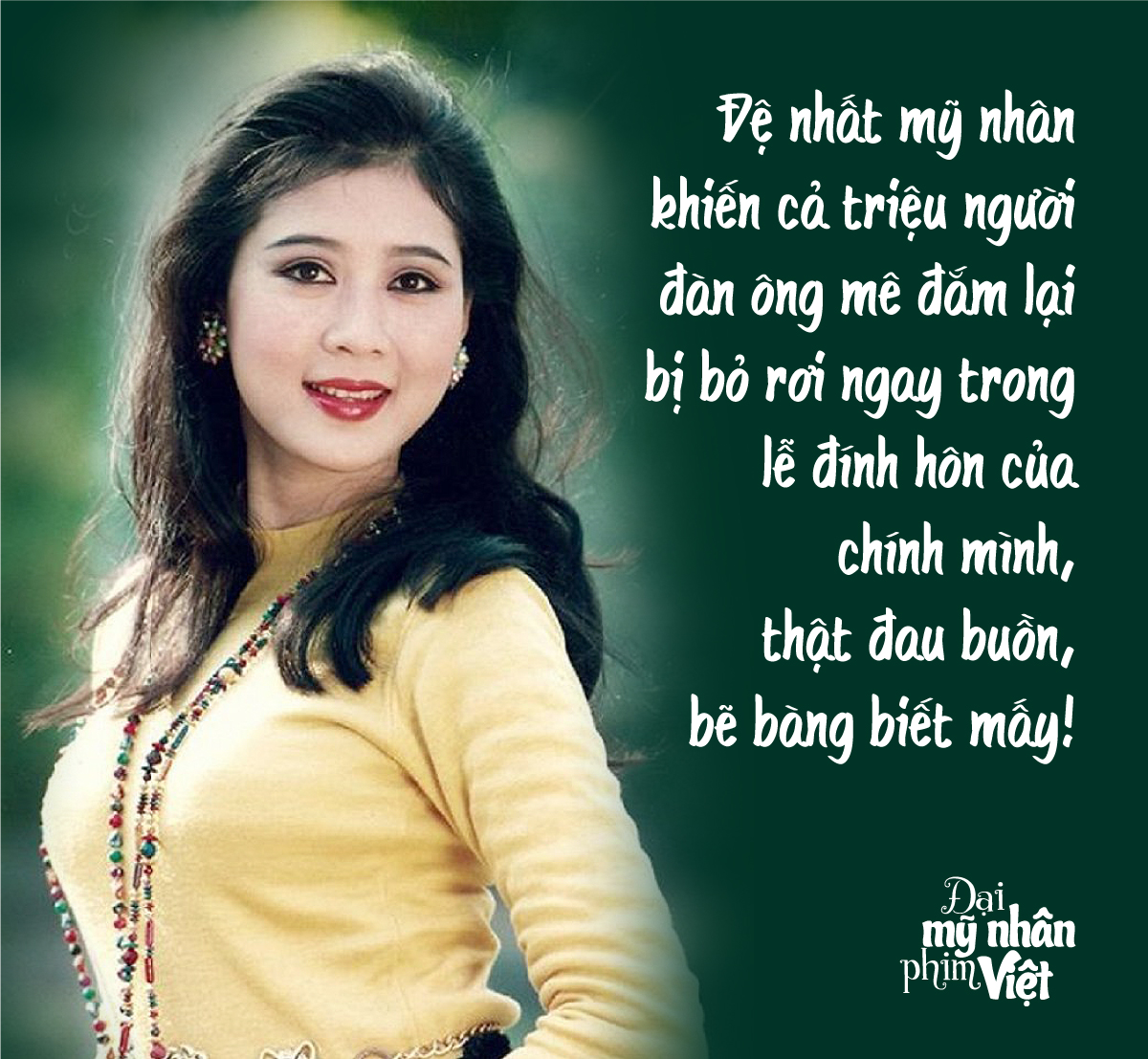 That information shocked the whole Vietnamese entertainment industry. The first beauty that made millions of men fall in love was abandoned right in her own engagement, how sad!
After that event, Diem Huong became withdrawn and gradually disappeared from the entertainment industry. She is no longer acting or appearing in public. The sudden and rapid disappearance of the "pearl woman" of the Vietnamese screen once made many people regret.
A quiet, private life at the age of 52
Decades later, many people still wonder, asking the question where is Diem Huong? What is the current beauty of Diem Huong? Why did she leave the silver screen so suddenly and unexpectedly?
It is known that when the fiancé situation subsided, Diem Huong chose to quietly find herself a real destination. She met a man 18 years older than her, got married and settled in Canada, completely away from the entertainment industry.
In 2010, Diem Huong returned to Vietnam to attend an event of her close friend Mong Van. Many people hoped that this would be a springboard for the actress to return to the entertainment industry, but she did not do it.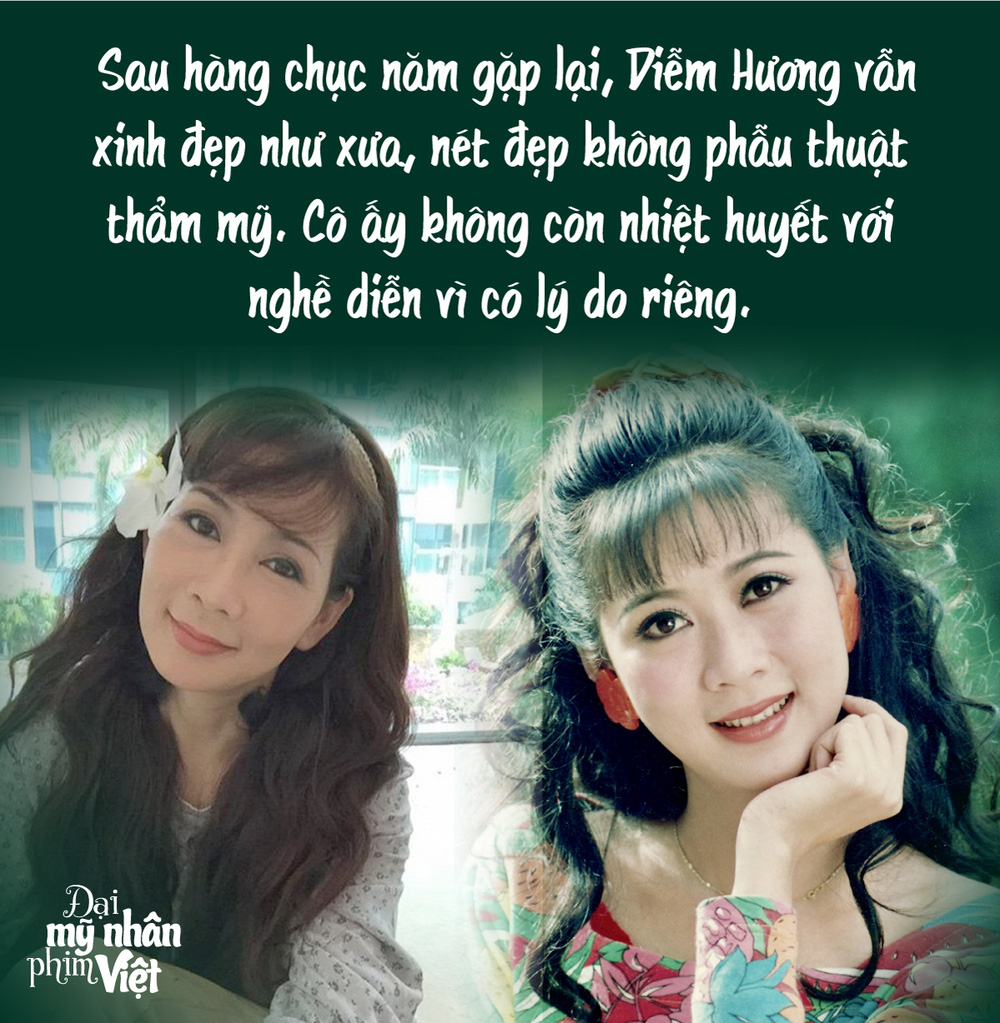 Actor Cong Hau – who co-starred in the work Pham Cong – Cuc Hoa with her shared:"With Diem Huong, after decades of meeting again, Huong is still as beautiful as before, the beauty without plastic surgery.
The brothers in the film crew met and were still laughing and joking, but Diem Huong chose to stay hidden and live peacefully with her family without feeling for movies anymore. Diem Huong is still living in Ho Chi Minh City, still commuting to take care of her family in Singapore.
Once, Cong Hau invited Diem Huong to act in a movie he directed, but Huong refused. Hau thinks that Huong is no longer enthusiastic about acting for her own reasons.".
As time went by, Diem Huong no longer possessed the innocent and childish beauty, but became elegant, aristocratic, and seemed to have the tenderness of a woman full of love. The "pearl girl" that year has now become a mother of 4 children, living a peaceful and happy life.
In 2020, photographer Doan Minh Tuan shared with Zing about Diem Huong's frequent travel between Vietnam and abroad:Diem Huong has a happy life with her husband and 4 children in Malaysia. She has chosen a simple, idyllic life. Fame and success are no longer her goals.
Diem Huong had all those things of her youth. Now, her happy thing is her family. You and I are all happy for her."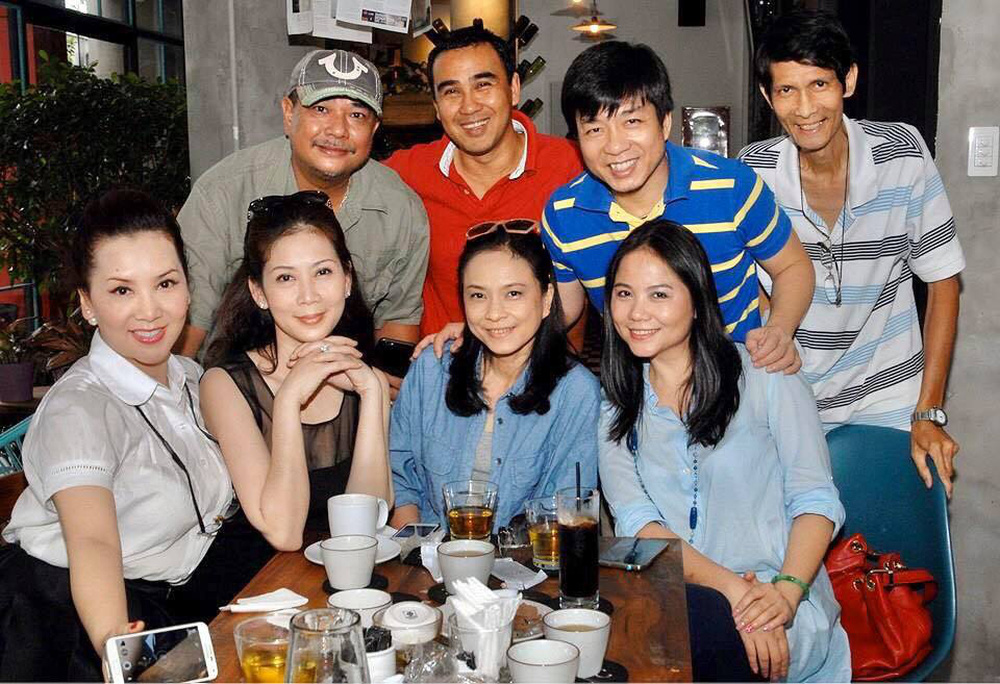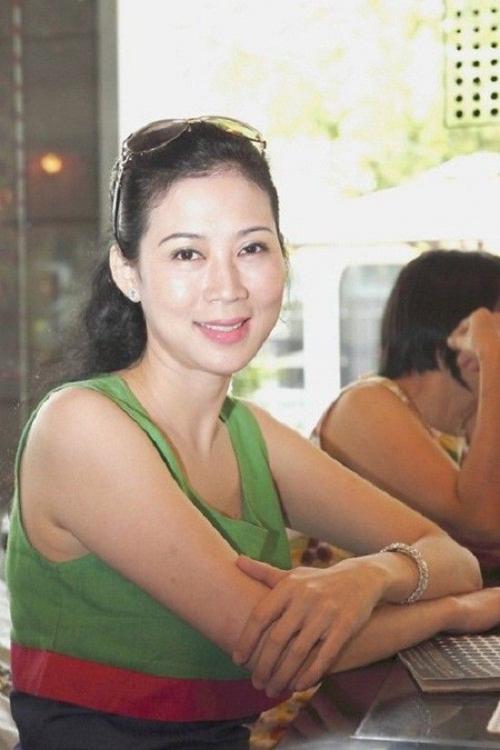 Currently, Diem Huong spends all her time taking care of her husband and children, taking care of her small family. Despite receiving many invitations to return to showbiz, Diem Huong always refused because she did not want her life to be disturbed, affecting her husband and children.
Later on, Diem Huong's image became rarer and less visible to the public. However, the reputation of the "pearl woman" that overwhelms the Vietnamese screen every year remains forever, becoming one of the peak monuments of Vietnamese illustrious beauty for a while.
You are reading the article
Diem Huong – Vietnamese beauty who disappeared at the peak, how is her life now?

at
Blogtuan.info
– Source:
Afamily.vn
– Read the original article
here