Referring to fast fashion and the problem of plagiarism, the name Zara must have been resounding for a while – the nightmare of countless giants such as Celine, Louis Vuitton, Balmain… The secret to the success of the Spanish brand is the method"Steal a million dollar idea and resell it at a reasonable price". Designer Tom Ford also used to cheat: "I hate every time I get copied by Zara."
However, SHEIN's rise to the throne is "overwhelming" the veteran fast fashion brand. With the strength of e-commerce, the name from China reached more than 100 million members and 230 million app downloads globally as of February 2022; at the same time, becoming the most favorite name of Gen Z in the US. If the latest funding round is successful, SHEIN's market capitalization is estimated to be equal to the sum of both Zara and H&M, becoming the world's leading budget brand.
Holding many secrets, but one of the ways to help SHEIN expand so rapidly is because this brand is not tired of 'faking' even competing names in the same segment – of which Zara is a prime example. best picture!
Zara's pink satin dress (left) caught the eye of SHEIN (right), and copied it for a much cheaper price!
In fact, the fact that SHEIN 'steals' designs from other brands is considered a 'normal thing in the district'. This company has been constantly called by Levi Strauss, Dr. Martens or Ralph Lauren. On the Tik Tok platform, the hashtag #sheinstolemydesign (roughly translated: SHEIN stole my design) attracted 6.4 million views.
But especially for the sunbae from Spain, SHEIN is much 'lazier'. TikTokers regularly post videos comparing the similarities between the two brands' items when wearing the same body shape, pushing #zaravsshein and #zaradupe to nearly 40 million views per hashtag.
There is even an Instagram page called @zaravsshein with a very attractive introduction in Spanish: "Shop Zara together at SHEIN for half the price! New stuff every day! Any type is available. Start groping from now on!!!"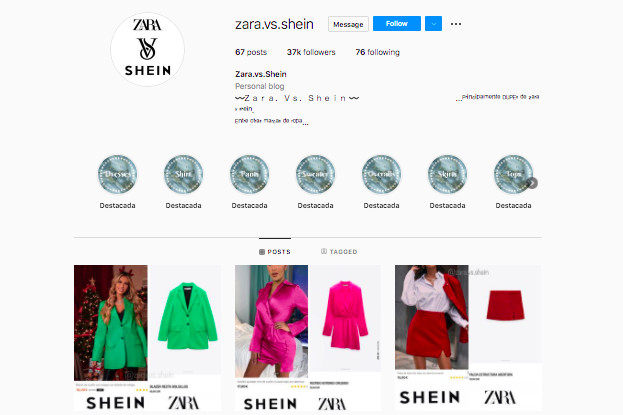 For many people, the price of the Spanish brand is still quite "expensive", so they go to SHEIN to buy similar items at half the cost.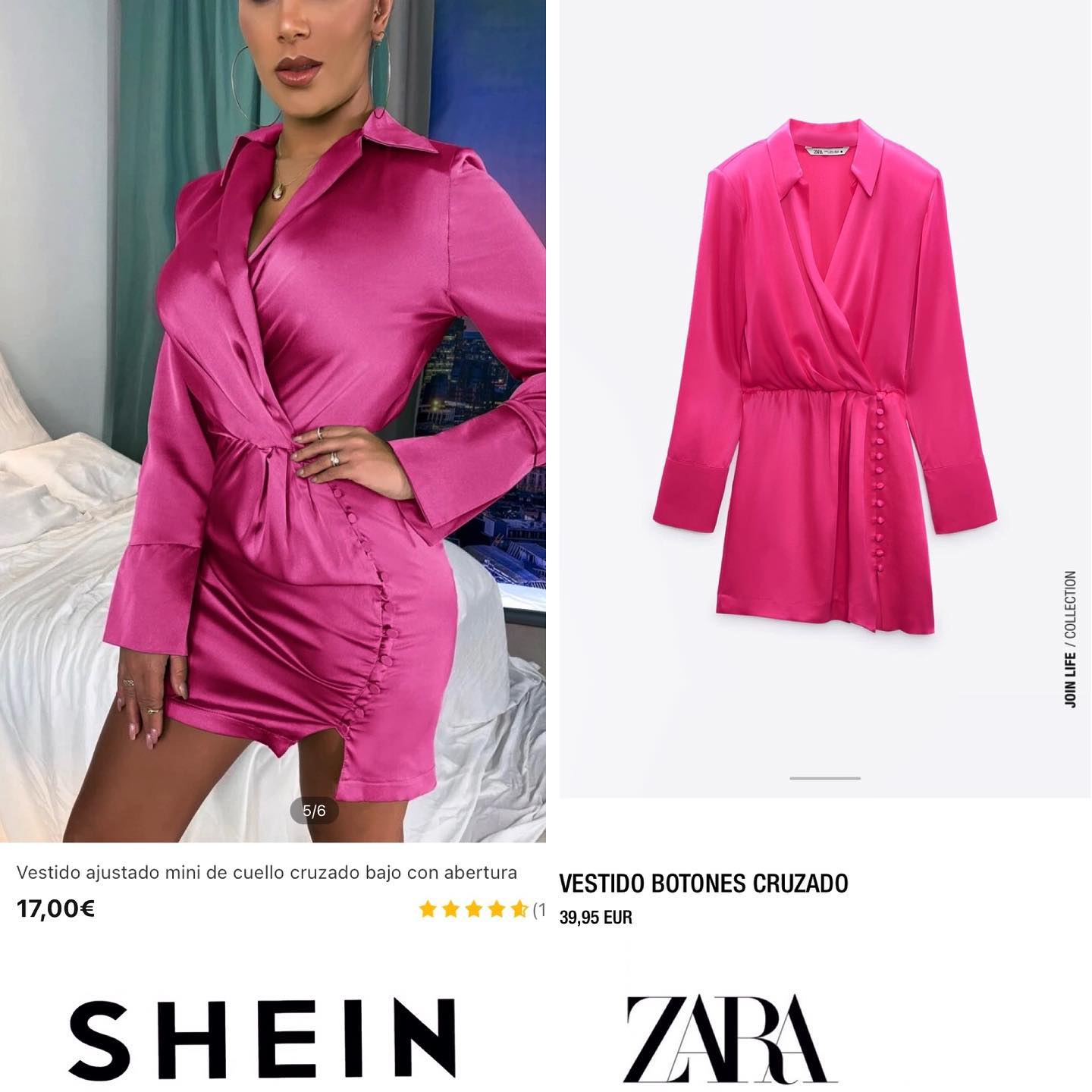 For example, this fuchsia pink dress, which costs nearly 1 million VND, comes to the SHEIN version for just over 400,000 VND.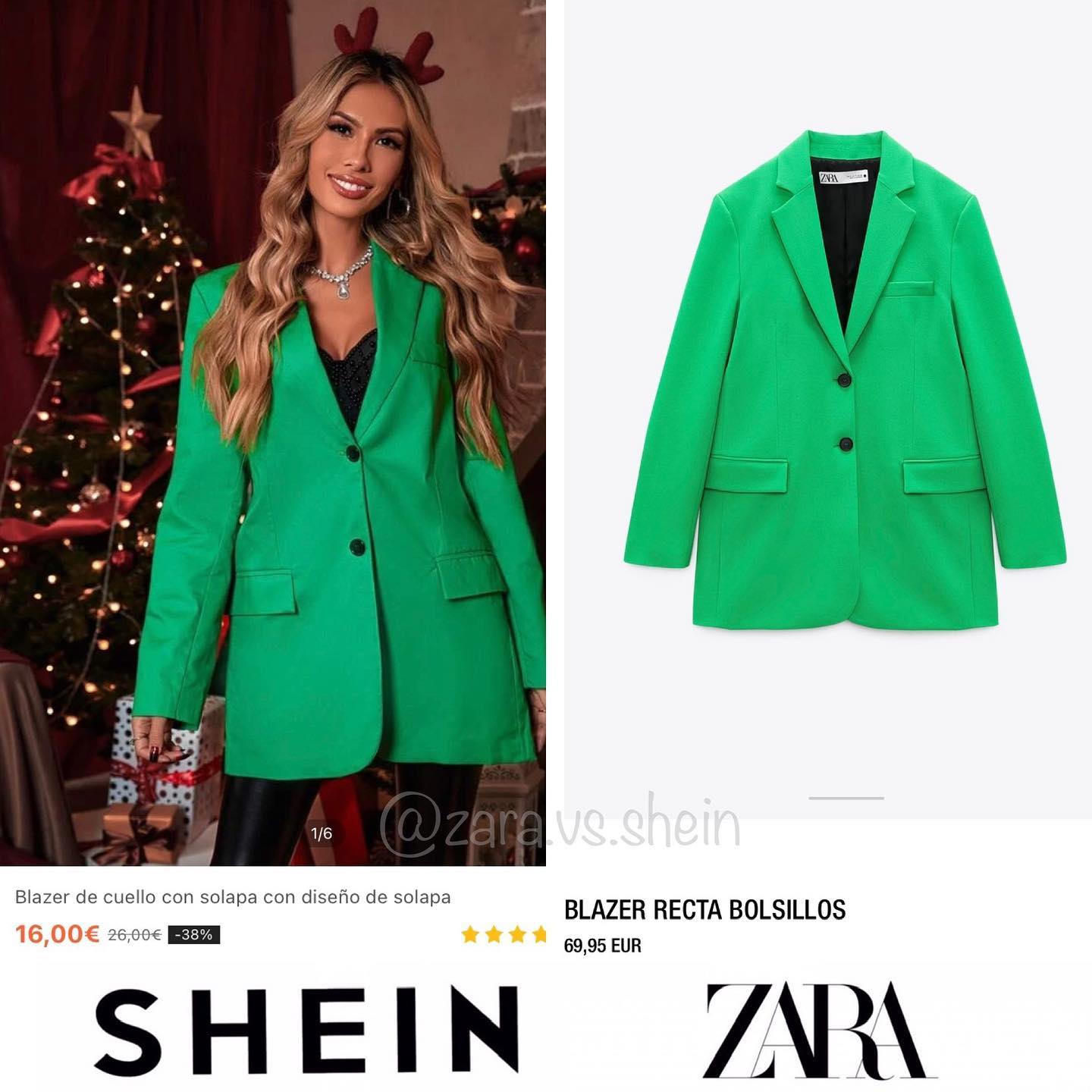 In particular, a green blazer model that Zara sold for more than 1.7 million VND, SHEIN 'fake it' and offered it at a sale price of only nearly 400 thousand VND – that is, only 1/4! However, also because Zara has a history of copying countless other brands, buying SHEIN products is a lot like buying fake goods.
It is known that SHEIN is a brand that "births" hundreds of new fashion models every day and owns a supply chain around the world. Copying designs from other brands saves production time, that's understandable. However, many believers can't help but wonder why the senior let SHEIN copy him continuously for a long time?
Mike Flanagan, CEO of a fashion consulting firm explains: "Suppose SHEIN really 'steals' the idea from Zara and gets sued. From the time the incident is discovered to the legal stage, it will take about 2 years, while SHEIN products will sell out in a few weeks. It is impossible to prove something after 2 years."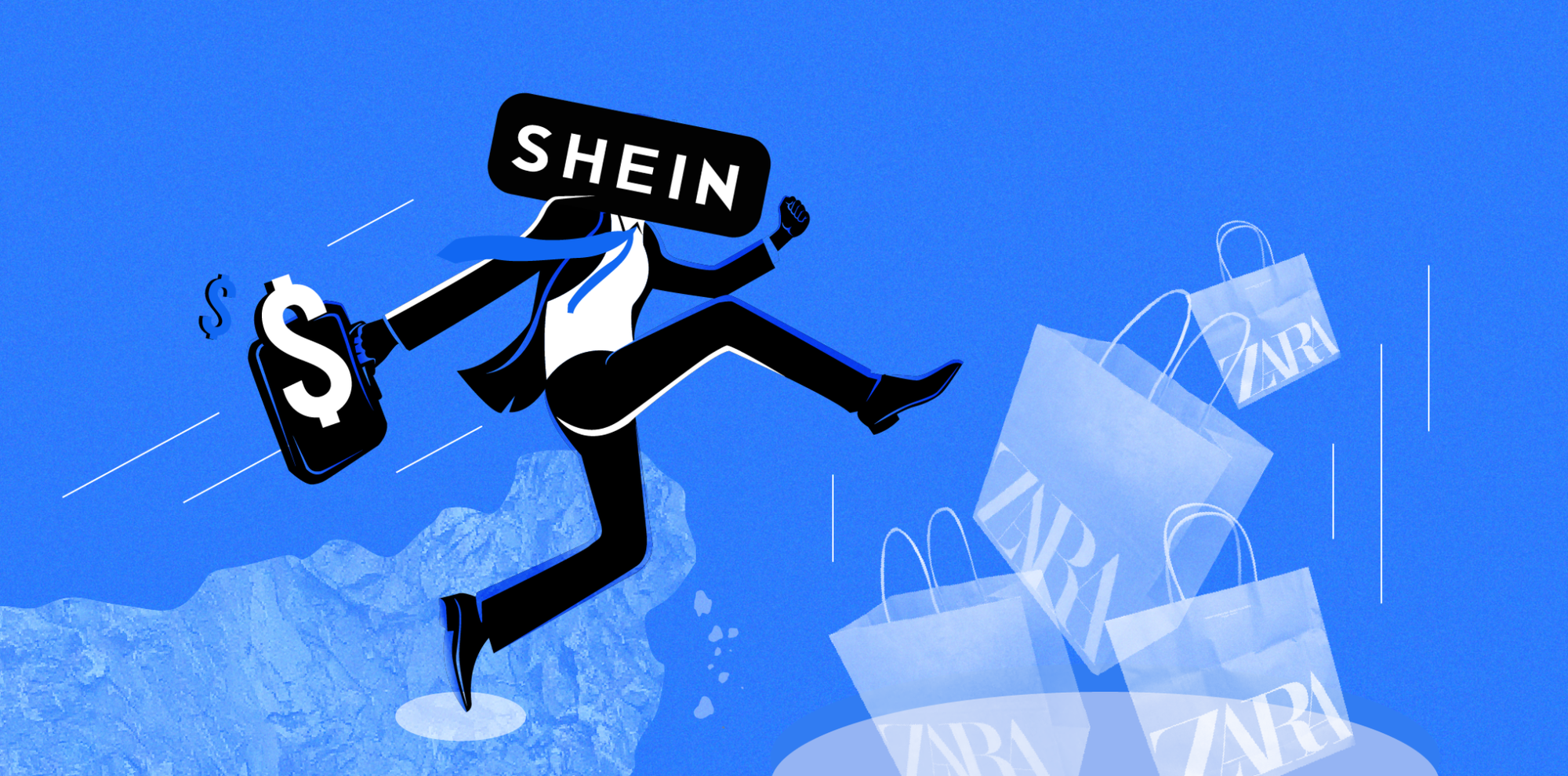 Many ironic comments that Zara has been "karma" by SHEIN after many months of imitating the big guys. When the career of the super-fast fashion brand will come, no one knows yet
Currently, Zara is still silent when it is mentioned by the media about this issue. A representative of SHEIN once confidently said, "Each of SHEIN's suppliers adheres to the code of conduct and obtains third-party certification of non-infringement of intellectual property rights."
Source: The Guardian, Instagram
You are reading the article
Fast fashion copied by super-fast fashion at half the price?

at
Blogtuan.info
– Source:
Kenh14.Vn
– Read the original article
here