Tech
Forget about bulky machines, this is a compact water flosser that even Dino Vu loves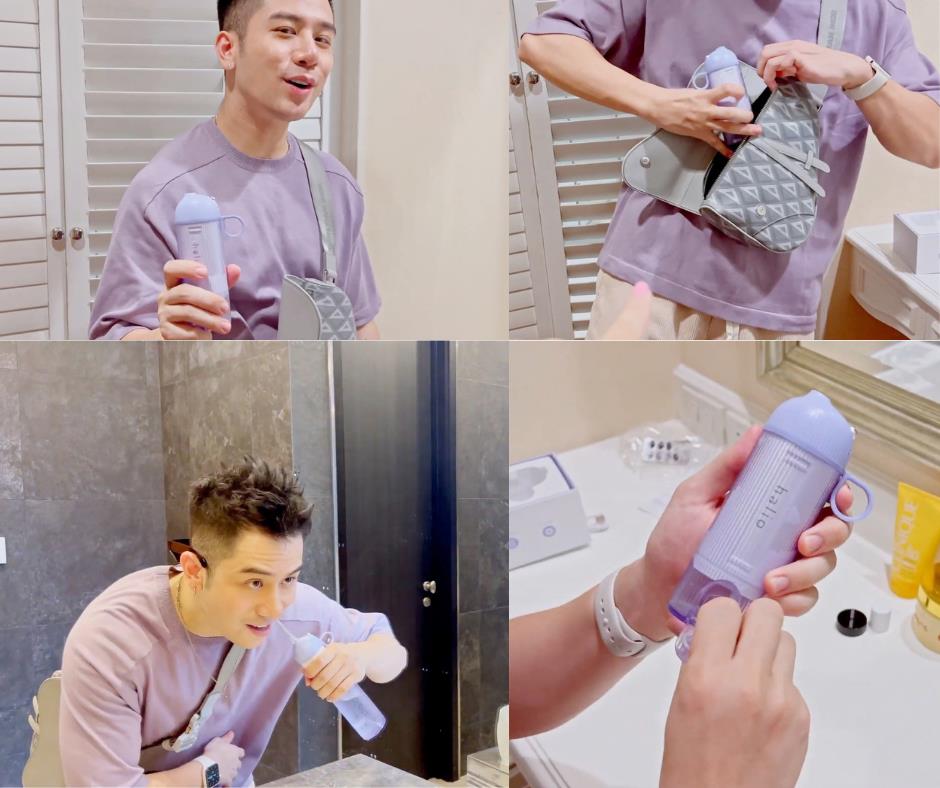 Halio Ultraclean Periwinkle was chosen by Youtuber Dino Vu as a companion on the trip to Thailand 2022
Not only the braces society, anyone who is interested in oral hygiene should definitely buy a water flosser. This product can clean teeth better than other cleaning tools because it uses a micro-jet with strong water jet force, pushing all the food stuck in the gap that the brush cannot clean.
However, traditional water flossers or home water flossers have the "fatal" disadvantage of being extremely cumbersome in design, making it difficult to move around in the house, let alone bring them to work or travel. Besides, the design of these products is not optimized, easy to leak water, difficult to clean… causing many inconveniences to users.
Therefore, there are more and more portable water flossers with compact and smart designs that help bring an easier dental care experience to users. In which, the hottest hit is the new super product. Halio's Halio UltraClean Periwinkle Oven.
Halio UltraClean Periwinkle – Super compact, modern handheld water flosser of 2022
Right from the look, the Halio UltraClean Periwinkle handheld water flosser has captivated people's hearts immediately thanks to the extremely trendy and eye-catching Periwinkle purple color. She's the only one on the market that has this flattering color tone!!
It is known that it has just been released around mid-April but has quickly caused a fever thanks to its incredibly compact design and a series of modern features "out of sauce".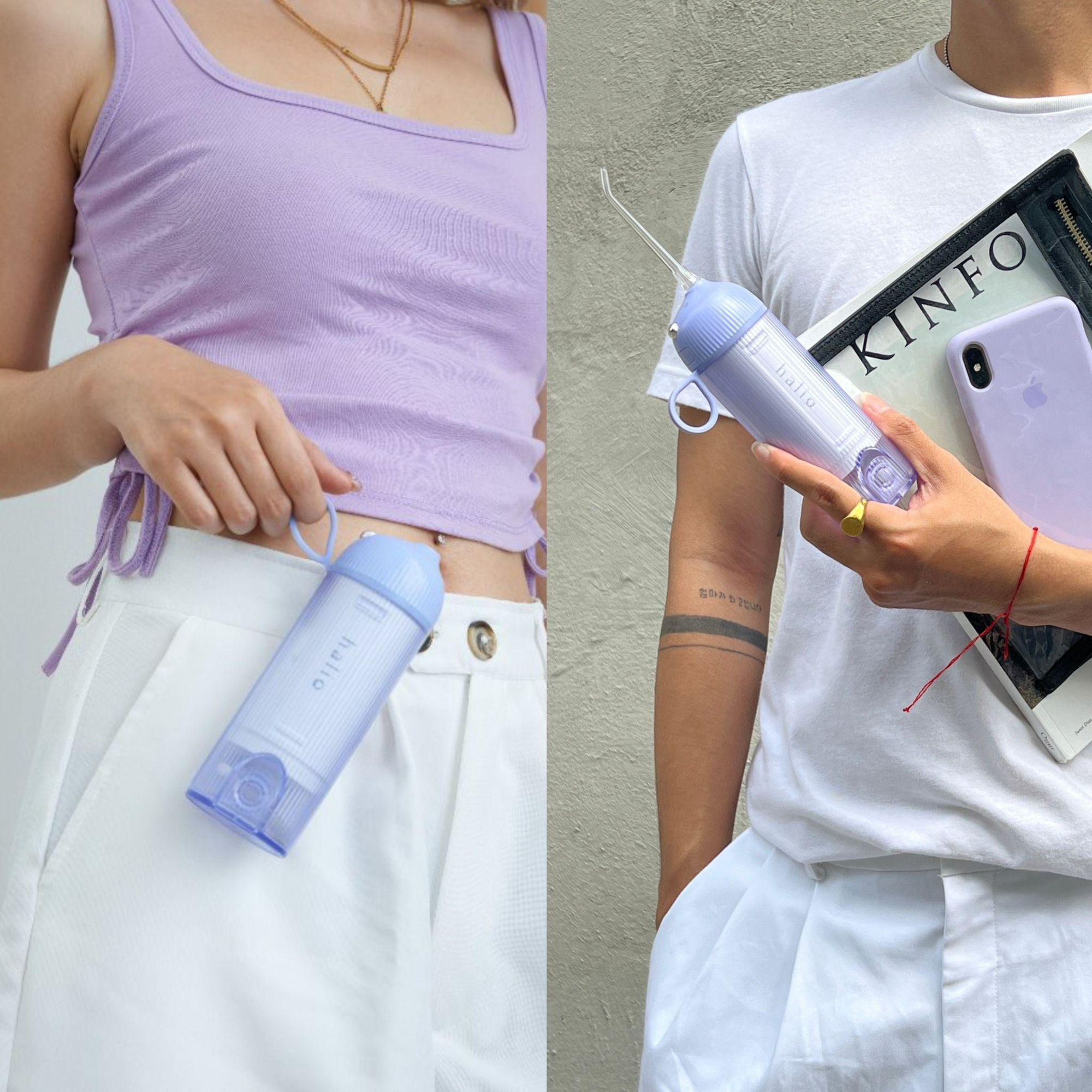 First, its size when folded is only 15cm, weighs only about 200g (equivalent to a smartphone). Feel free to pocket it for work or travel to take care of your teeth anytime, anywhere, very convenient.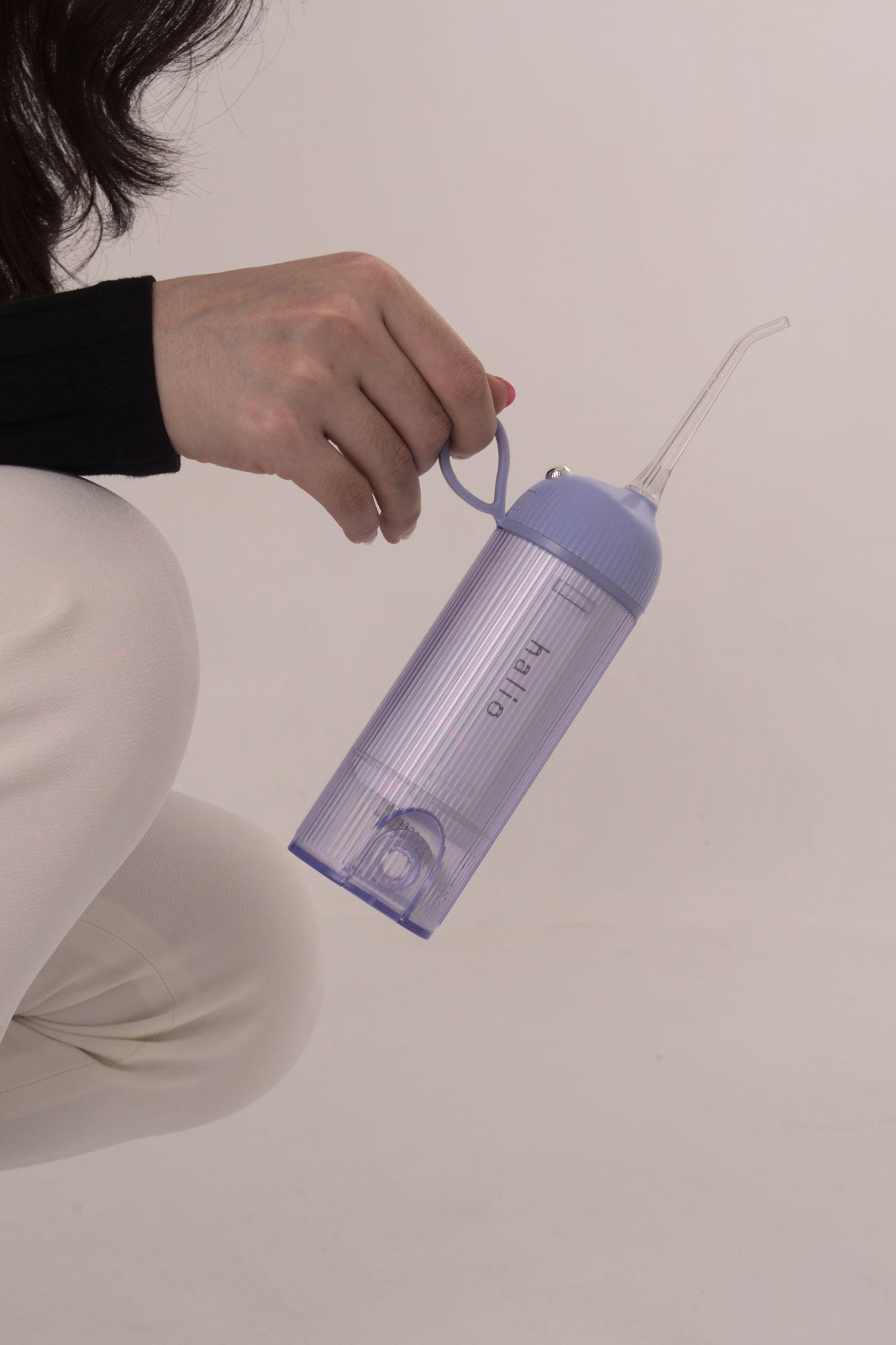 Thanks to the cylinder-shaped structure, you can remove all excess water after using Halio UltraClean Periwinkle, without worrying about stagnant water or bacteria, ensuring thorough cleanliness for the next use. The water bottle has a large capacity of 160ml, especially removable and clean inside. This is clearly a big plus compared to the traditional water flosser with a complicated design that makes it difficult to clean every nook and cranny. In addition, the stripes on the body and the rubber hook also help limit falls when in use, and the grip is also firmer. The real pinnacle!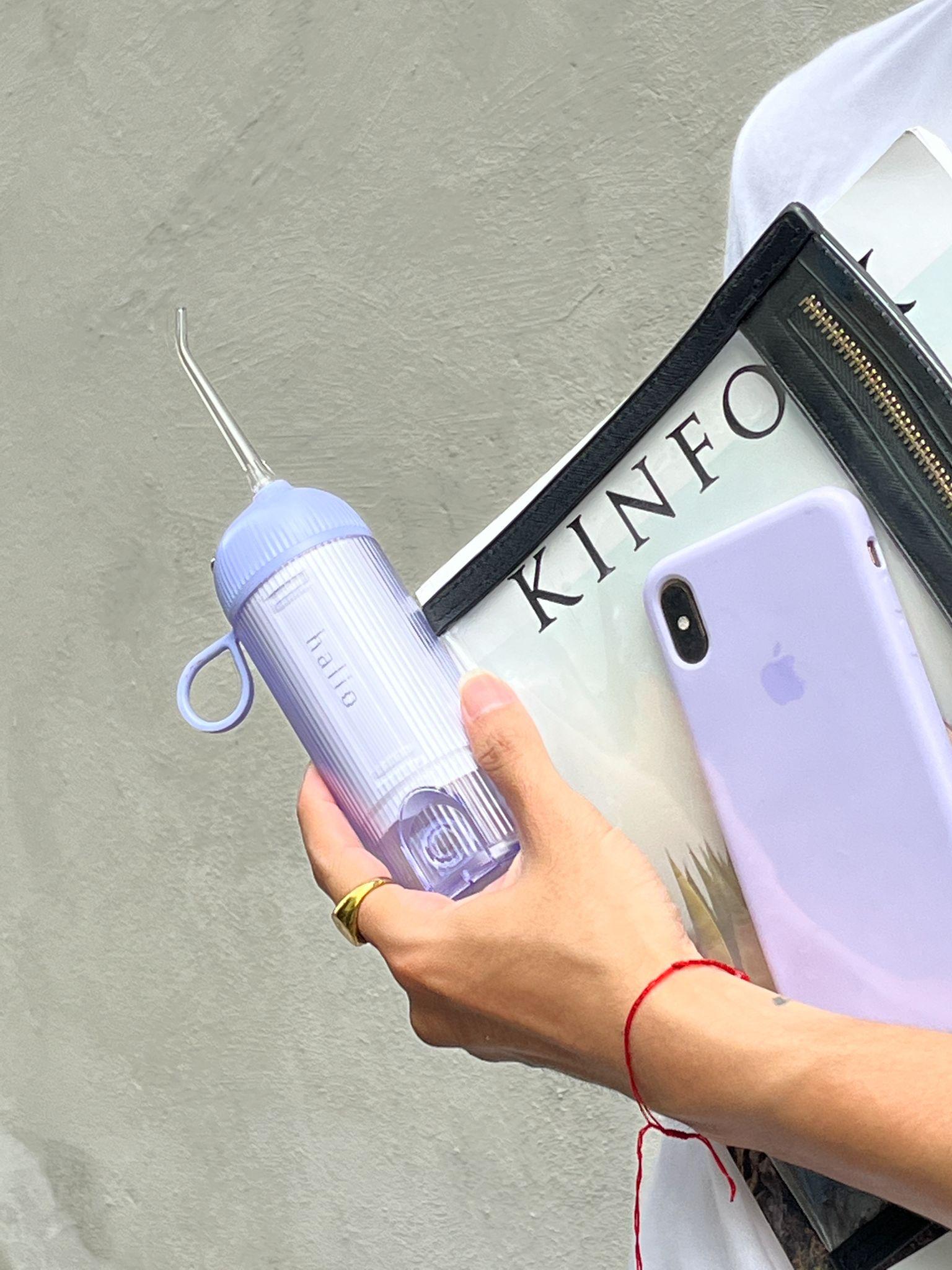 Periwinkle purple is inspired by the Pantone 2022 Veri Peri color – meaning intense vitality and hope for a new future after COVID-19. "Soft" is too much!
Compact and smart design is not enough, Halio UltraClean Periwinkle also owns comprehensive 10-point dental care technology. The machine has up to 3 modes: Soft – Standard – Pulse, water pressure from 60 – 120psi, suitable for both normal teeth and orthodontic teeth (braces, porcelain teeth, implant teeth), no gum damage, safe for The most sensitive gums. And with waves of up to 1,400 – 1,800 sprays / minute, your teeth will be cleaned and killed 99.99% of bacteria in just a few minutes. Say goodbye to the traditional water flosser, having Halio UltraClean Periwinkle is both convenient and genuine like this!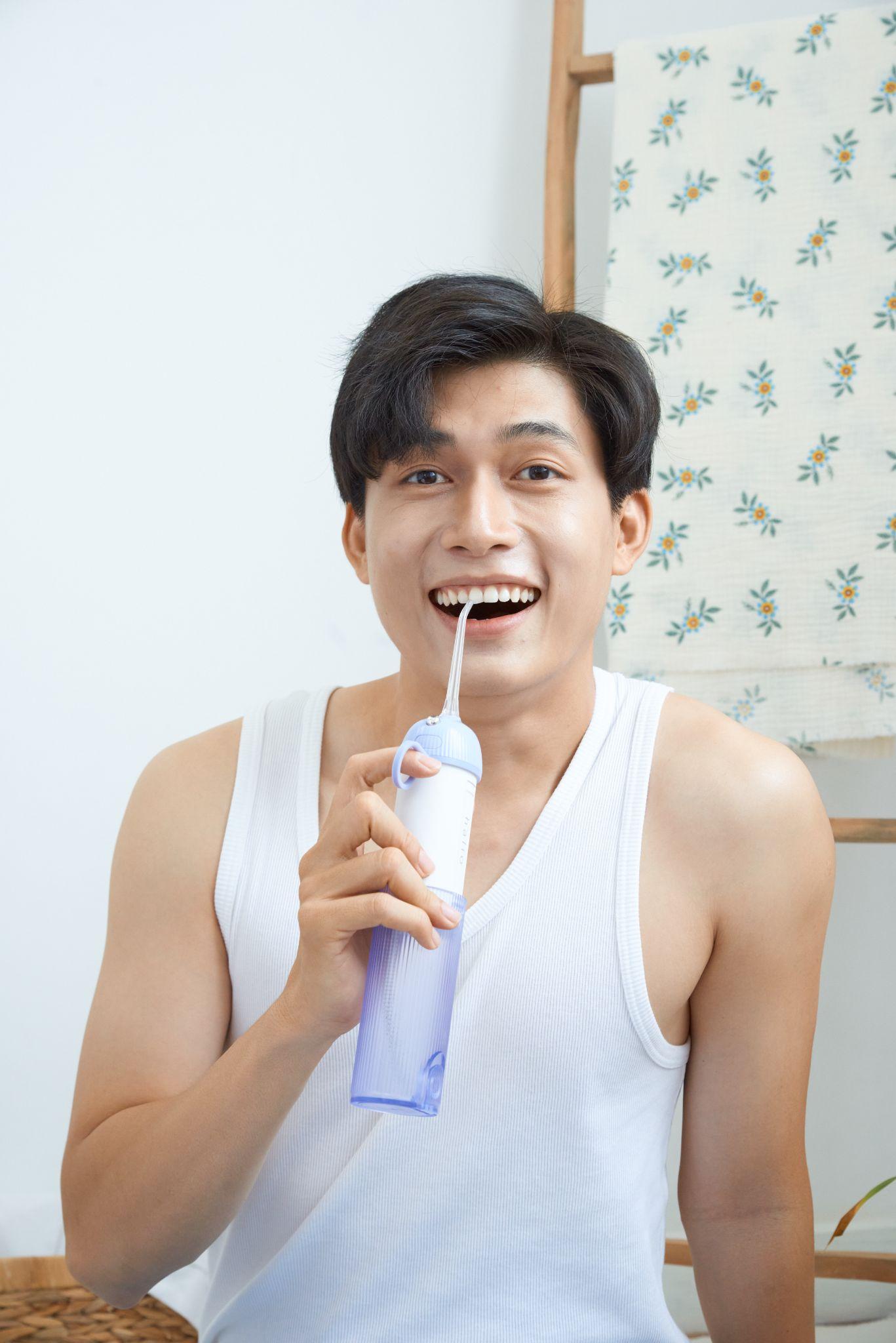 This baby also has built-in IPX7 waterproof, 1,800mAh large capacity battery for long-term use.
And since it's Halio's, you can rest assured of its prestige and quality. This is a brand of skin care and dental equipment from the United States, famous for its product lines that integrate innovative design, modern technology, bring optimal efficiency, help you always bright, radiant brilliant. Calling Halio a "national" brand is not an exaggeration.
Currently in Vietnam, Halio products including Halio UltraClean Periwinkle have been distributed and genuine warranty at Lixibox. Specifically, buyers will be able to exchange 100% new machines within 1 year of use if there is a manufacturer's fault. In particular, Lixibox is also giving you a very good promotion to celebrate its launch: From April 20 – 30, receive a limited gift set worth 413K when you buy a Halio UltraClean Periwinkle handheld water flosser for 1,300K (enter it) code VERIPERI). What are you waiting for without "bringing" her back HERE just now.

https://genk.vn/quen-may-cai-may-cong-kenh-di-day-moi-la-chiec-may-tam-nuoc-nho-gon-ma-den-dino-vu-cung- like-me-ne-202204211104832897.chn
You are reading the article
Forget about bulky machines, this is a compact water flosser that even Dino Vu loves

at
Blogtuan.info
– Source:
genk.vn
– Read the original article
here