Thế Giới
Global economic growth in 2022 slows to 3.6%
The International Monetary Fund (IMF) lowers its outlook for the world economy this year and next due to Russia – Ukraine war disrupting global trade, driving up oil prices, threatening food supplies and increasing uncertainty from COVID-19. Many international organizations and consulting organizations have made similar forecasts in recent times.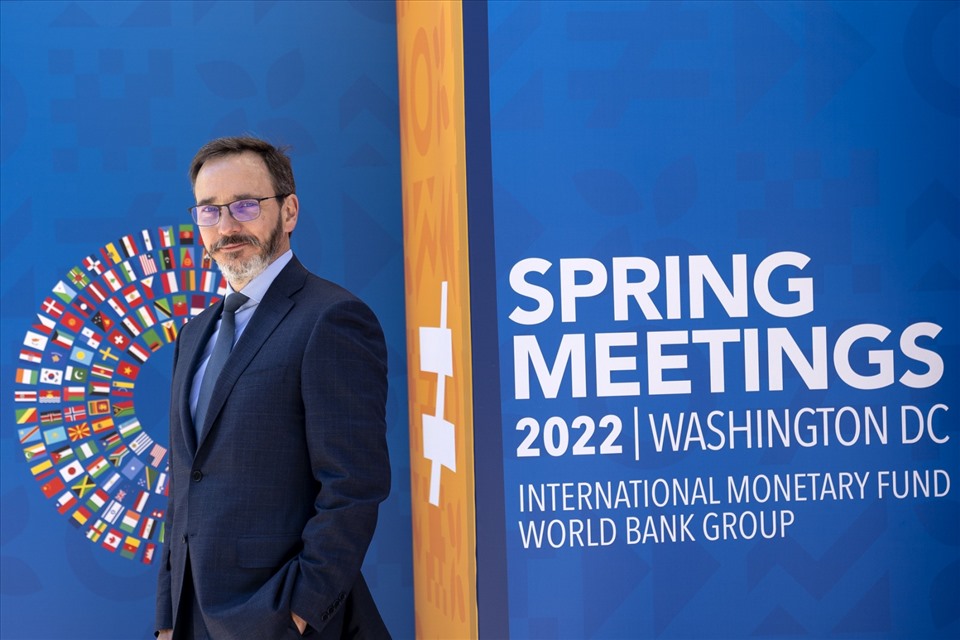 A period of great uncertainty
The world economy entered a period of great uncertainty as an unusual pandemic and the consequences of Russia's military campaign in Ukraine combined to lead to rapid inflation and weigh on a fragile global recovery – New York Times commented.
The weakness of the world economy was further highlighted on April 19 when the International Monetary Fund reported in its World Economic Outlook that global output is expected to fall from 6.1% in 2021 to 3. 6% this year. The International Monetary Fund's January forecast for the global economy this year was 4.4%.
Pierre-Olivier Gourinchas, chief economist of the International Monetary Fund, noted that the global economic outlook has been severely affected, mainly by Russia's military campaign in Ukraine. "This crisis comes as the global economy has not yet fully recovered from the pandemic," he said.
The impact of hostilities launched by Russia on the global economy will be the focus of policymakers gathering in Washington this week for the spring conference of the International Monetary Fund and the World Bank. WB).
Policymakers are grappling with maintaining pressure on Russia while keeping the economic recovery on track, protecting the world's poor from rising prices. While some commodity-exporting countries have benefited from a period of higher fuel and food prices, for most economies this disruption is creating pressure.
In a speech on the growing food insecurity situation on April 19, US Treasury Secretary Janet Yellen emphasized: "Price and supply shocks have been forming, adding to global inflationary pressures. demand, creating risks to the external balance of payments and undermining post-pandemic recovery."
IMF chief economist Pierre-Olivier Gourinchas said the Russia-Ukraine war was slowing growth and boosting inflation – a "clear and present danger" for many countries. Disruptions to Russia's supply of oil, gas and metals, along with disruptions to Ukraine's wheat and corn exports, will have spillover effects on commodity markets and the entire world economy, he noted. like seismic waves".
Strong inflation in emerging markets
Ukraine and Russia face the heaviest economic consequences of the hostilities. The IMF expects Ukraine's economy to shrink 35% this year, while Russia's economy is down 8.5%.
So far, Russian authorities have tried to prevent the collapse of the financial system and avoid losses for banks, but further sanctions are aimed at the industry, said chief economist Pierre-Olivier Gourinchas. Russian energy can have a significant impact on the country's economy.
Mr. Gourinchas pointed out that the sweeping sanctions imposed by the US and its allies on Russia were a major factor contributing to the International Monetary Fund's downgrade of the global growth outlook. The tightening of Russia's energy exports will be an "adverse scenario" that causes world output to continue to slow down.
Rising prices around the world show no sign of abating, even as supply chain problems have eased, the IMF noted. The organization expects inflation to continue to rise throughout 2022 at 5.7% in advanced economies and 8.7% in emerging markets. Inflation in the US hit 8.5% last month, the fastest pace in 12 months since 1981.
Other international organizations and research groups have also downgraded their global growth forecasts in separate reports.
Economists at the Peterson Institute for International Economics in Washington expect global growth to fall from 5.8% in 2021 to 3.3% in 2022 and 2023.
In this week's report, the World Bank also warned on the state of the global economy that a prolonged pandemic, the COVID-19 lockdown in China and higher inflation could increase inequality. income and poverty rates. The World Bank has downgraded its 2022 world growth forecast from 4.1% in its previous forecast to 3.2%.
According to the Bank for International Settlements, more than half of emerging economies have inflation rates above 7 percent, and 60 percent of "advanced economies," including the United States and the euro zone, have inflation. above 5% – the largest proportion since the 1980s.
You are reading the article
Global economic growth in 2022 slows to 3.6%
at Blogtuan.info – Source: laodong.vn – Read the original article here