PARK HANG-SEO Coach's SHIPPING?
This afternoon at the press conference before the Korean U20 rematch (19:00 on April 22), Coach Park Hang-seo shared quite a surprise about Hoang Duc. He said: "Even Nguyen Hoang Duc can play as a striker when U23 Vietnam needs it".
Before this sharing of the Korean strategist, expert Vu Manh Hai said that it was just a trick of Mr. Park in the media to disturb the opponents of U23 Vietnam at SEA Games 31.
"What Mr. Park said may be just a trick, a war on the media. Mr. Park can have many options, he just said it. What happens in reality will be calculated later.
But I think it's okay that Mr. Park put Hoang Duc on the striker. Because Hoang Duc has a knack for strikers. Putting a player specializing in kicking a shuttle midfielder to kick a striker sounds a bit counterintuitive. If anything happens, Mr. Park is easily blamed for using shorthand instead of the player's forte. Maybe it's just a media gimmick.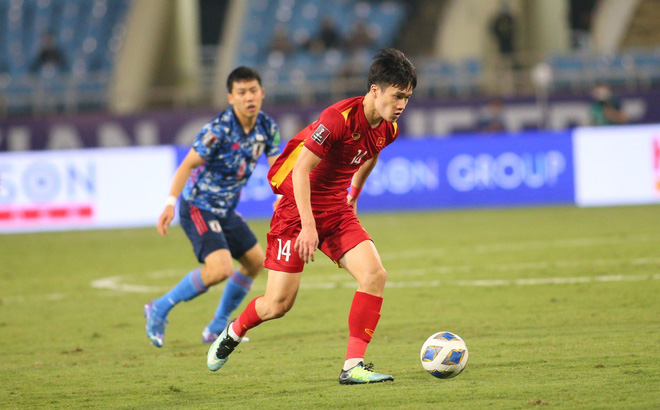 Hoang Duc is an important figure for the midfield of U23 Vietnam at SEA Games 31.
We have Tien Linh on the attack is quite enough, but if Linh can't keep in good form, there are other players. Hoang Duc should promote his ability in the midfield.
At press conferences like this, because the matches have not happened yet, the coach can have many calculations. The fact that Mr. Park launched a blind fire is also the right thing to do.
Even in the match against South Korea U20, if Park ever let Hoang Duc play as a striker, he didn't know what the SEA Games would be. Maybe it's just a diversion. And I think maybe Mr. Park just said that.".
U23 VIETNAM DOESN'T NEED INDONESIA PRECAUTIONS, FEEL FREE TO BROWN THE TEAM!
On April 19, U23 Vietnam did not use 3 older players (Hung Dung, Hoang Duc, Tien Linh) and also did not use two central defenders from the national team, Viet Anh and Thanh Binh. However, U23 Vietnam still had a pretty good match, drawing 1-1 against U20 Korea.
So today, when Mr. Park shared that he will use older players in the rematch, Mr. Vu Manh Hai thinks that we will find victory.
"I think tomorrow if I have more older players, I will be able to win. Since the previous match did not have any older players, we tested the personnel a lot and still played well, no less than the U20 Korea. We'll probably win by 1 goal!".
U23 Vietnam 1-1 U20 South Korea | International Friendly
Talking about the rematch between U23 Vietnam vs U20 Korea, there were concerns about the issue of cards, fearing that our opponents at SEA Games 31, especially coach Shin Tae-yong (U23 Indonesia), You can catch Coach Park's teachers and students through watching on Youtube.
However, coach Vu Manh Hai thinks differently. He said that instead of being afraid of rivals, U23 Vietnam should just focus on doing their job well. When we play well, we are not afraid of any opponent.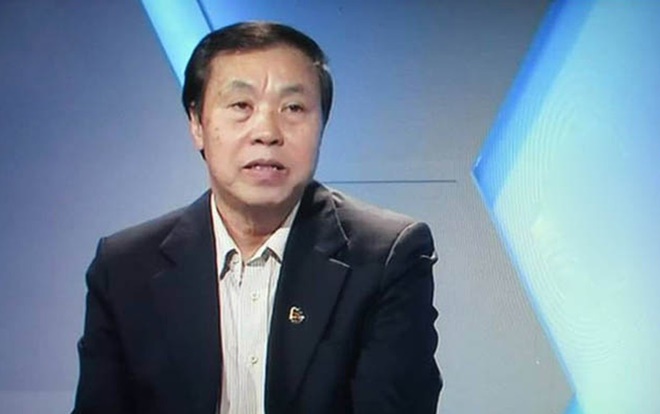 "I think there is no need to hide the cards. We also meet Indonesia, the two sides are familiar with each other. The important thing is how we assemble the squad, for the whole team to rehearse to play better.
After this match against Korea U20, we don't have any matches left, there is not much time left to fully combine the strongest force before SEA Games 31 (meet Indo in the first match – PV).
We don't need to be afraid that Indonesia knows about us, but the important thing is that we are prepared to do the best we can. We don't have to care what our competitors think of us in the next SEA Games!".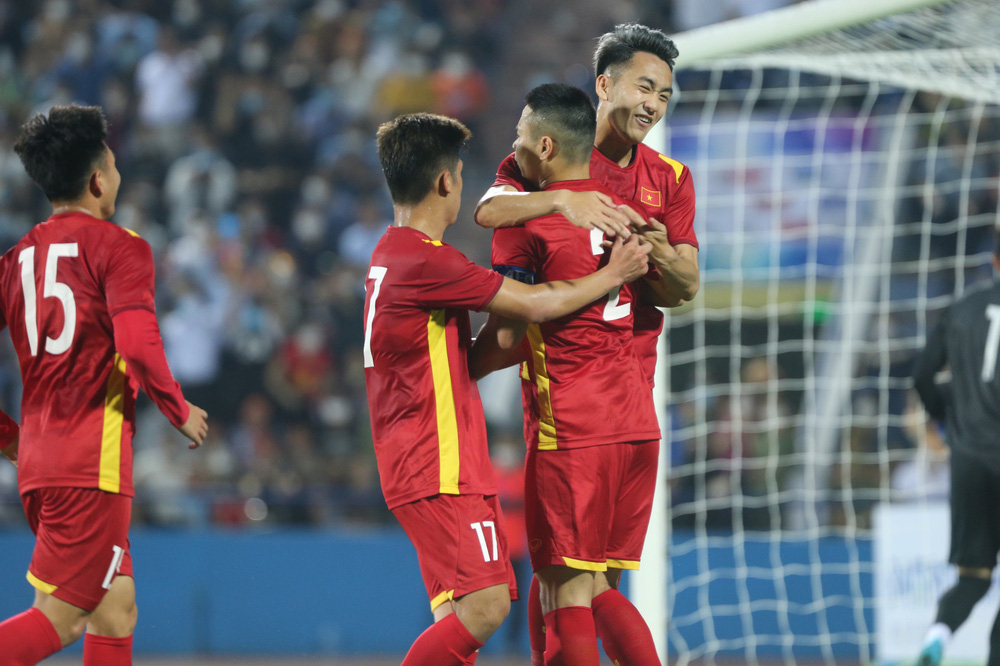 U23 Vietnam drew U20 Korea 1-1, although not using the strongest force.
Finally, the former famous player The Cong emphasized, now what U23 Vietnam needs to improve the most is the ability to finish:
"The thing that Vietnam U23 needs to improve the most is still the striker stage. If Tien Linh plays well, we can rest assured. But Tien Linh has not been in top form forever, so I am very worried. If Tien Linh does not play well, then the attack will happen. U23 Vietnam has no one really excellent".
https://soha.vn/vu-hlv-park-tuyen-bo-la-ve-hoang-duc-ong-ay-chi-dang-choi-chieu-tren-truyen-thong-thoi-20220421210616309.htm
You are reading the article
"He's just playing tricks on the media!"

at
Blogtuan.info
– Source:
Kenh14.Vn
– Read the original article
here