– Yes, son bully there they are, mom. I saved the picture to scare them.
– Does your girlfriend know?
– You know it, because it also likes to watch.
I looked at him silently for a while longer, then slowly walked out of the room.
"I was bullied by the whole class, Mom…"
From 1st grade to 12th grade, my son was always a shy kid. There are more private meetings with teachers than meals that my family eats together. I always try to protect him, encourage him to be strong. But I know I'm a failed mother when my kids say the same thing to me every week that makes my heart ache.
– I was bullied by the whole class, Mom…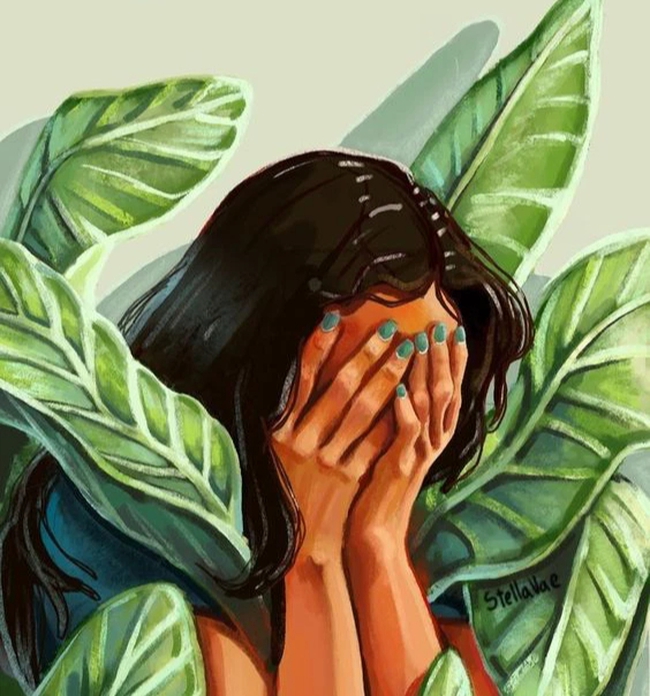 From elementary to middle school, almost every day my child came home in a disheveled manner. 1 month bruised dozens of times, all over the body full of scars. Then, at the peak, I had to run away from work and go to the hospital, after the principal informed me that my child was knocked down by a friend and broke his leg. My husband was in a lot of pain, sorry for the children, so he changed schools a few times. But I don't understand why he gets bullied everywhere he goes. His friends hid his briefcase, tore his books, and locked him in a warehouse, so the boy was extremely scared.
When I was in high school, my son was over six feet tall. Its massive body makes friends shy. No one bullies him anymore, but my son turns into a taciturn one. The teacher was afraid that he would be depressed, so he always tried to help my son get along with the class more, but he didn't want anyone to touch him. On the day of college application, he seriously said a sentence that made me dumbfounded.
– I don't want to go to school anymore, I want to be a DJ.
Seeing him wearing a ragged T-shirt, gaudy shoes, sneaking earrings and revealing a butterfly tattoo on the back of his neck that had been inked on his skin ever since, I burst into tears because I was so helpless. I know it's stubborn, so the more you force it, the more disobedient it becomes. When he was 5 years old, he used to pack clothes and leave, causing the whole family to panic. There's no reason why he wouldn't dare to leave at 18.
I had to lie to my husband so that I could follow my passion. He said he didn't need money from his mother because he was working part-time at a bar, earning enough to spend comfortably and go to school. My husband is often away from home, so I don't know about the scandal that my mother and I hide, only occasionally scolding our children for their ridiculous style of dress. I kept living in anxiety for 2 years and today it's all over.
"I'm indifferent to your scars!"
My son is a quiet guy, but for half a year I have found him strangely cheerful. He brought his girlfriend home to debut, showing off that the two of them knew each other at the nightclub. The two of them were dressed in the same strange clothes, with tattoos and piercings all over their bodies. I don't forbid anything, just remind my children not to play around, causing me to become a grandmother early. He just laughed and said he would never let that happen.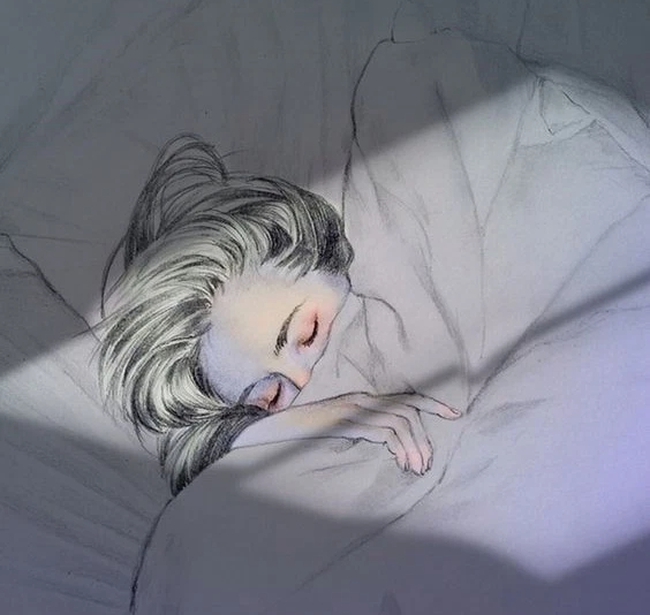 A few days ago he came home early, giving me a very nice box. It's a brand new phone that hasn't been peeled yet. I panicked and said that my mother did not accept such expensive gifts, the son immediately turned to sulky. What's a 45-year-old middle-aged woman like me to use luxury clothes for? Just for calling only. Mother and daughter argued for a while, in the end I gave him the new one and my mother used my old one. He thought for a moment, then agreed, helped me with the installation, and then went to the bedroom.
Near 12 o'clock at night, my husband brought his suitcase back from a business trip. I cooked him a bowl of noodles and then the two of us sat and talked in the kitchen. Browsing through my son's old phone, suddenly caught my eye a series of rather strange photos. There are also clips. Each clip is a fight scene of a group of young people. Mixed in the harsh disco music, I was shocked to see my son's face clearly. Turns out it was the one who fired! He cursed constantly, poured water on the heads of the other children, and hit people in the face with his shoe.
I was so scared that I dropped my phone trembling, my husband picked it up and went straight upstairs. He pulled his son's neck up and slapped him repeatedly. He cursed him with all kinds of words, asking him why he bullied other children? Why so violent? Why are parents so pampered and grumpy?
Despite the harsh questioning of my father, my son remained silent and inert. His face was red, so I cried and begged my husband to forgive me. He vowed to write a note on its face, kicking it out of the house because it was spoiled. I only have one drop of peach blood that is it, if I chased it away, what would be left of this family?…
****
A heavy air enveloped the house. I'm lonely between two men, I want to open my mouth, but both refuse. Everyone is stubborn, everyone thinks they are not wrong, the father wants from the child but the child never asks for forgiveness. A few sleepless nights because of the obsession with my son hitting people, I ended up having to talk to him first. He admits it all, he screams to his mother that he has lived in trauma for nearly 20 years.
– Where were you when I was bullied? Do you know how miserable I am???

– I'm sorry… But you've been through that, you should know what the consequences of bullying others are?
– I understand, because I understand too much, I have to take revenge! Bullying other children helps children release their inhibitions!
I want to respect her but I can't. For the past 20 years I've been a total failure of a mother…
https://afamily.vn/luc-con-bi-bat-nat-me-o-dau-20220327205926048.chn
You are reading the article
I found out that my child bullies you with scary photos

at
Blogtuan.info
– Source:
Afamily.vn
– Read the original article
here