Business
Lam Phuong found Che Linh at home and the record was hard to break
Commercial record song
Vietnam's new music industry has many beautiful songs of great artistic and emotional value. However, among them, there are a few songs that contain both artistic value and high commercial value.
That is, the value of that song is also measurable in terms of money and material. Sad City is a rare song that reaches such a level.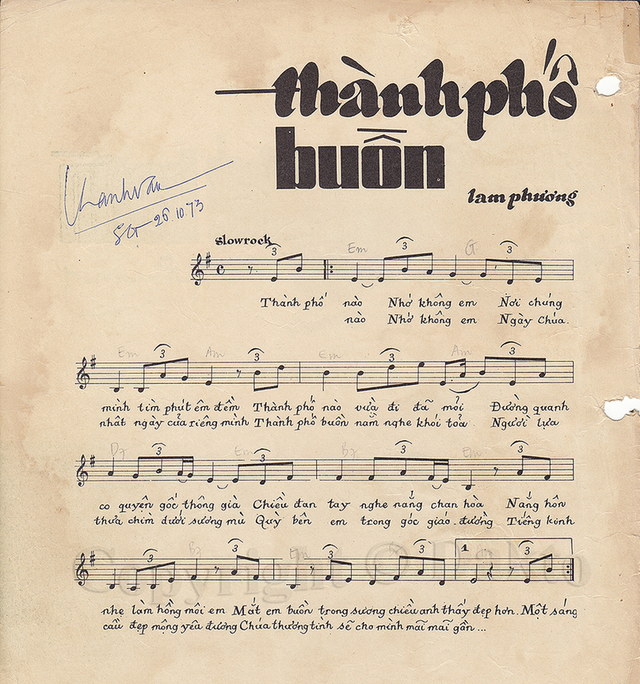 Printed version of Sad City signed by Lam Phuong
In 1970, musician Lam Phuong and the band went to Da Lat to perform. While at rest, the musician looked down at the misty hills surrounding the pine forest and found it too poetic and life-like to write this romantic song with the familiar Slow Rock tune.
After returning to Saigon, Lam Phuong published the sheet music and immediately sold it very well, earning royalties of nearly 12 million VND (equivalent to 500 thousand dollars at current prices).
Thanks to that, the Sad City caused a shocking fever, everyone heard. This song set a publishing record at the time, something no other musician could do. To date, no song has reached this record.
After that success, Lam Phuong continued to write the song "Lost Love", which was also very famous and popular but did not sell well. Therefore, it can be considered that Sad City is the most successful song in the career of this talented musician.
In the music sheet published in 1970, Lam Phuong wrote a sentence: "Escape from the wind, I am the bride of someone's family".
However, most of the singers mistakenly sing "place of the wind". Musician Lam Phuong also affirmed that "Escape from the wind three" is correct, not "Where the wind three".
Sad City – Che Linh (recorded before 1975)
Lam Phuong crying in the studio
With a melodious, easy to sing, easy to listen to, Sad City has been performed by many generations of singers, from famous singers before 1975 like Che Linh, Thanh Tuyen to later singers like Truong Vu, Le Quyen, Dam Vinh Hung, Ha Anh Tuan, Mai Quoc Huy…
The song is also popular at karaoke bars, drinking parties, or meetings and gatherings of friends.
But the person who performed the saddest city most successfully, nailing the name is still the name Che Linh. He was also the first singer to sing this song.
It is a fact that few people know, that it was musician Lam Phuong and his wife, theater artist Tuy Hong, who came to Che Linh's house to ask him to sing Sad City because at that time, Che Linh's name was very popular. It can be seen that the success of Sad City is resonated with Che Linh's own name.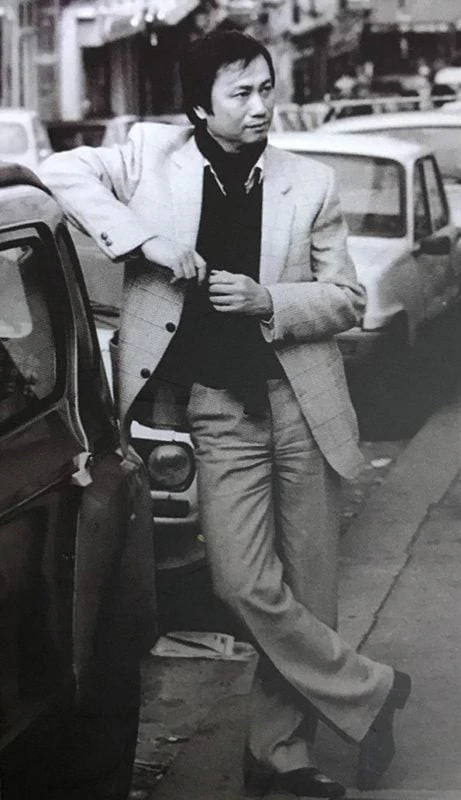 At that time, most of the musicians were poor because they did not benefit from the songs they composed. Whenever they compose a song, the musicians sell them all to major record centers with a small amount of money.
Che Linh saw this, so she called on musicians to print their own songs and record their own tapes to earn more money. He stood up to help the musicians record.
That's why, one day, musician Lam Phuong and his wife Tuy Hong went to Che Linh's house, brought the song "The city is sad" and said:
"You printed this song yourself as I asked, I give you all the meaning of this song."
Che Linh received this song and brought it to the record company to record. Composer Lam Phuong also came to the studio to control how Che Linh sang and how to sing. But in the end, he couldn't control Che Linh because he cried every time he picked up the song.
Musician Nguyen Van Dong also came, seeing that said: "Why do you keep crying when you come here to control the recording process?"
Che Linh expressed: "I looked at that scene and loved Mr. Lam Phuong very much. He is gentle and lives up to his emotions in the songs he wrote wholeheartedly. That's why I try to record this sad city song well.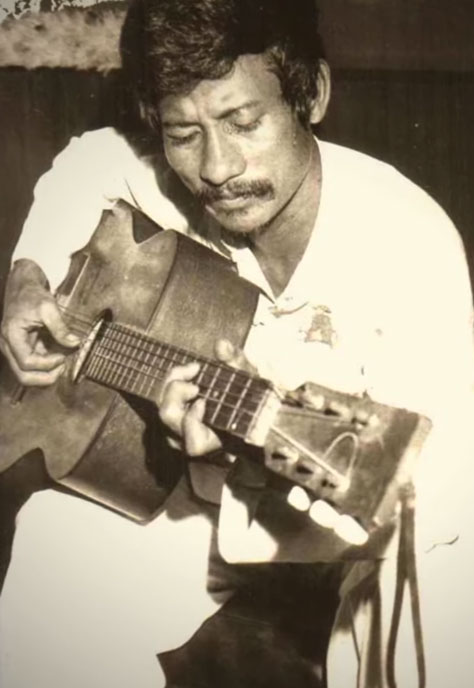 After I finished recording and released it, Mr. Lam Phuong immediately won that song. Audiences rushed to buy discs, Mr. Lam Phuong had to reprint continuously, the producer could not sell in time. The song "Sad City" became a phenomenon at that time.
This song was so popular in 1972, all TV and radio stations played it and I was the one who sang it the most, famous for its emotional and lyrical music.
I am very happy to have helped Lam Phuong do that. This is also what helps me receive love from fellow musicians."
https://soha.vn/thanh-pho-buon-lam-phuong-toi-tan-nha-tim-che-linh-va-ky-luc-thu-loi-gan-12-trieu-dong-20220421062653621. htm
You are reading the article
Lam Phuong found Che Linh at home and the record was hard to break

at
Blogtuan.info
– Source:
cafebiz.vn
– Read the original article
here