Given the seriousness of the case 8-year-old girl in Ho Chi Minh City, the police agency determined this is a point sentence. Nguyen Vo Quynh Trang's behavior is extremely serious and should be brought to a public trial.
According to the latest information, the step-aunt born in 1996 is being prosecuted for "Murder" and "Torturing others". Meanwhile, VA's biological father, Nguyen Kim Trung Thai, is also proposed to be prosecuted for "tortured others" and "hidden crimes".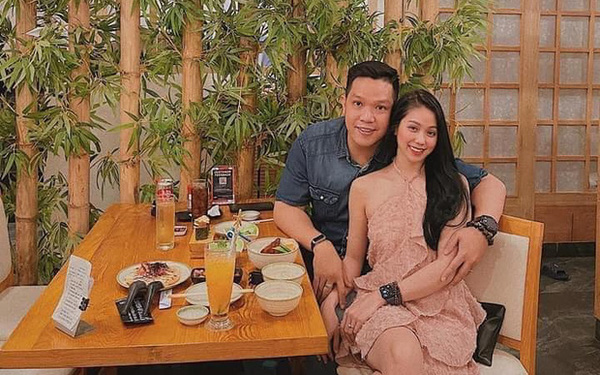 Worth mentioning, before her death, the 8-year-old girl had to endure constant abuse from her step-aunt Quynh Trang for a long time.
After watching the new indictment of the cruel stepmother. As a defender of the legitimate rights and interests of the victim. Lawyer Nguyen Anh Thom Head of Law Office Nguyen Anh (Hanoi Bar Association) could not hide his frustration. He affirmed, the death penalty is still not appropriate for the crimes that the stepmother has committed.
Lawyer for an 8-year-old girl in Ho Chi Minh City: "Death penalty is not the end of crime"
Sharing on his personal page, lawyer Thom said that Nguyen Vo Quynh Trang's criminal acts infringed on the right to be protected in terms of body, health, honor and dignity, and infringed on human life. especially the lives of children, who are vulnerable, are not only protected by the Constitution and laws, but also protected by international conventions on children's rights to which the Socialist Republic of Vietnam has joined.
The incident that happened on December 22, 2021 was the result of a brutal, crazy violent process that beat him directly into key areas of the body, leading to death (due to acute pulmonary edema, upper body, etc.). there are many bruises, hematomas, broken ribs, the head area also has wounds, hematomas, brain edema).
Therefore, the subject's conduct constituted the crime of Murder. Crimes and penalties are specified at Points b, n, Clause 1, Article 123 of the Penal Code.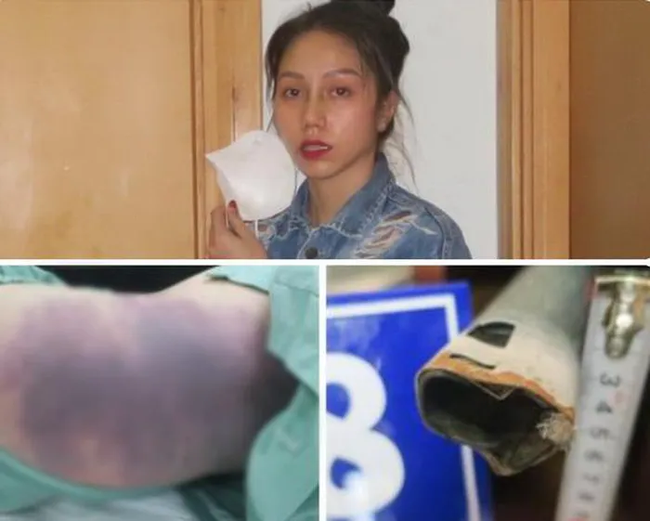 In addition to beating the baby to death on December 22, 2021, the time before that, the subject also cruelly treated the baby, causing physical and mental pain to the baby, so he had to be criminally responsible for the crime. abusing another person as prescribed at Point b, Clause 2, Article 140 of the Penal Code.
In the same consecutive period, subject Nguyen Vo Quynh Trang has committed 2 crimes, in which murder is a particularly serious crime with many aggravating circumstances (with thug nature, murder under 16 years old). years old, because of a despicable motive, intentionally committed the crime to the end when he beat and tortured him like in the Middle Ages for 4 hours until he lost consciousness before stopping).
From the lawyer's point of view, the fact that Trang used force to beat and torture her child as their testimony was to teach him to study is a fallacy, concealing his motives and goals for personal revenge and self-interest. own century.
The criminal act of the subject shows a cruel and inhuman nature, so it is necessary to handle it most severely according to the provisions of the law with the highest penalty facing the death penalty. provisions of law.
Nguyen Trung Kim Thai has signs of accomplice to murder
From the lawyer's point of view, Thai's criminal act as an accomplice to Trang's crime of Torture and accomplice to Murder is grounded.
Thai witnessed Trang often brutally beat her grandchild every day when teaching online, not only did not dissuade her, but also agreed and joined Trang in beating the child. Thai admitted that many times he witnessed Trang beat his son and Thai himself joined in the fight.
Considering the nature of Trang's behavior, brutally and brutally beating the baby to death for about 4 hours on December 22, 2021 was due to the great spiritual "help" of the father. The Thai subject claimed that he went to work, so he did not witness Trang beat his child on December 22, 2021, which is a fallacy. Thai mobile phones directly connect to the camera of the room where the crime happened. There's no reason why I don't know for 4 hours. It is the defendant's right to declare that he does not know. However, through part of Thai's testimony along with subjective consciousness and collected documents and evidence, it can be seen that there are signs of accomplice with Nguyen Vo Quynh Trang on the crime of murder with indirect intentional error according to regulations. in Clause 2, Article 10 of the Penal Code.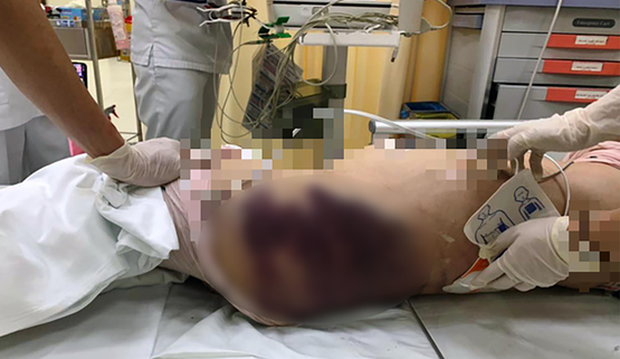 Thai perception Trang used a whip and a stick to hit her child many times, consecutively and hit her, causing injury in some dangerous areas, possibly affecting her life, but said she did not think about the consequences. Thai's perception in this case belongs to indirect intentional error, so wherever the consequences happen, Thai must be responsible for that.
When the baby was beaten to death by Trang, Thai must be responsible for accomplices The murder is grounded, in accordance with the provisions of the law and true to the nature of the crime.
Thus, it can be seen that Thai's behavior is emotionless, cold, and cruel than Nguyen Vo Quynh Trang, who is thinking that the subject directly beat his own child for a long time and leads to death, so it is necessary to Only the strictest handling is commensurate with the nature and extent of the consequences they cause.
Extracting from the investigation file, the girl NTVA (8 years old) is the daughter of Thai and Ms. NTH In August 2020, the couple divorced, Thai was assigned the right to care and raise the daughter by the court. However, due to the complicated health situation and developments of Covid-19, Ms. H was unable to meet her daughter. At the same time, VA's biological mother also accused her ex-husband of preventing him from meeting her child in real life. If you want to go through the opinion of step-aunt Quynh Trang.
In September 2020, Thai lived as husband and wife with Trang at an apartment in Saigon Pearl apartment building, Binh Thanh district, Ho Chi Minh City. At this time, baby A. also lived with her father and "step-aunt" Quynh Trang. From October 2021, baby VA studied online at home, so Trang was assigned the responsibility of tutoring and teaching by Thai. Around this time, Trang repeatedly used hands, feet, whips, wooden sticks, metal trees, beat and tortured the 8-year-old boy. At times, Trang refused to let her child wear clothes when she was beaten, forced her to kneel and raise her hands high; forcing the child into the doghouse, kneeling, learning while kneeling, being beaten; cut the hair with scissors, cover the baby's head with a towel, repeatedly hit the table…
Trang performed many types of beatings, torture, curses and repeated for a long time, leaving physical and emotional pain for the 8-year-old child. Trang's conduct constitutes the crime of Torture. Infuriatingly, despite witnessing her daughter's abuse, Thai made no move to dissuade. Even participating in scolding and hitting children.
At the climax, on December 22, 2021, A.'s son studied online, the teaching process, Trang repeatedly beat him because he did wrong homework. At noon on the same day, A. complained of being tired and went to the rest room, vomiting, seeing that Trang contacted Thai to go home.
Returning home, Thai hugged A. into the bathroom to make him vomit and called an ambulance when he discovered that his health showed signs of bad change. However, A later died. According to the conclusion of forensic examination of the body of the Criminal Technical Division of the Ho Chi Minh City Police Department, child A. died from acute pulmonary edema due to traumatic shock.
Soon after, the investigative agency in turn prosecuted and detained Trang and Thai in connection with the death of baby VA.
https://afamily.vn/luat-su-vu-be-gai-8-tuoi-bi-me-ke-bao-hanh-den-chet-o-tphcm-tu-hinh-cung-chua-het- I-20220421153950085.chn
You are reading the article
Lawyer for an 8-year-old girl in Ho Chi Minh City speaks out

at
Blogtuan.info
– Source:
Afamily.vn
– Read the original article
here