Giải trí
Market capitalization evaporates $ 55 billion, what can Netflix do to return?-Information Technology
After the stock plummeted and wiped out $55 billion in market capitalization, Netflix is ​​facing investor doubt as it searches for a way to sustain growth.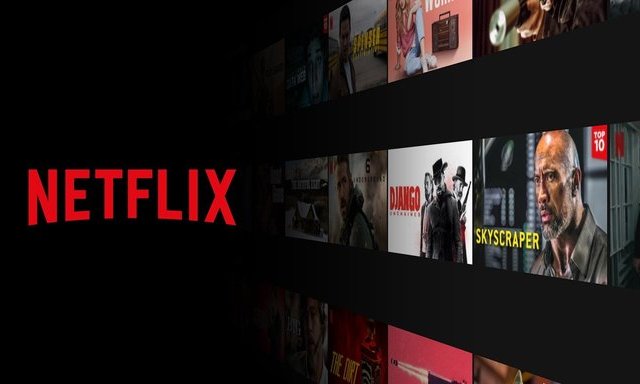 Netflix stock plunged 35% after it was reported that the number of registered accounts for this service decreased by about 200,000 in the first quarter of 2022 and is forecast to decrease by another 2 million accounts in the second quarter of 2022, making Netflix's market capitalization evaporated about 55 billion USD. This disaster has led many to express doubts about Netflix's growth potential, as well as question the service's development and expansion direction in the future.
Wall Street analysts had expected Netflix to add 2.5 million new customers in the first quarter of 2022, after posting an increase of 8.28 million in the fourth quarter of 2021. Contrary to this expectation, the number of Netflix accounts fell for the first time in a decade.
Netflix has about 222 million registered accounts globally. In the largest market, the US and Canada (UCAN), 75 million out of a total of 142 million households have a Netflix account subscription. If you add another 30 million households sharing a Netflix account in the UCAN region, the obvious fact here is that the number of households that subscribe to Netflix is ​​declining rapidly, which means that Netflix will also have a hard time keeping up. maintained strong growth in the past.
The Russia-Ukraine conflict could also be responsible for the drop in Netflix users globally. In a letter to shareholders, Netflix said that because of the cessation of service in Russia like many other corporations, the service has lost about 700,000 accounts. Which means that if the conflict didn't happen, Netflix could actually still grow in terms of users.
Netflix shares have fallen deeply due to the news of a decline in users in the first quarter of 2022.
Service price factor
In recent times, Netflix has significantly increased the price of its monthly service around the world; some Netflix users have paid 33% more for the same service than they did less than 2 years ago.
However, Netflix is ​​considering the possibility of offering an account class with ads to maintain profitable growth, according to Netflix president Reed Hastings. An ad-supported, lower-priced account tier could help Netflix attract more households that want to sign up for the service but haven't done so because the standard service's prices are too high.
Account sharing "problem"
According to Netflix estimates, about 100 million households globally access the Netflix service through account sharing. Netflix allows this implicitly and even built its pricing to allow higher account tiers to be used on more devices.
However, Netflix seems to be wanting to abandon this system, with the desire to turn households that share accounts with others into private customers. Netflix is ​​currently testing an additional $3/month for accounts that share the service with people outside of its household.
Any other solution for Netflix?
The bigger question for Netflix at the moment is whether the company needs to make drastic changes to its product beyond just tweaking prices and account tiers. Unlike many of its competitors, Netflix's business model focuses almost entirely on exclusive movies and series in addition to the original lineup. This approach has helped Netflix quickly build up its movie library and drive rapid user growth, but it is limiting Netflix to a few other services.
Meanwhile, competitors like Amazon, Apple and Disney are considering adding sports, news and other entertainment to their packages. A 2018 report showed that Netflix was once working on expanding into a news programming service, but the company has actually turned in a different direction – a free game service for Netflix accounts.
You are reading the article
Market capitalization evaporates $ 55 billion, what can Netflix do to return?-Information Technology

at
Blogtuan.info
– Source:
24h.com.vn
– Read the original article
here