Usually, when you see signs that may already be pregnant such as missed periods, fatigue, picky eating, nausea, … women often choose to take the first home pregnancy test with a stick. The pregnancy test strip showing 2 lines will signal that the mother has "good news". Recently, female singer Ho Bich Tram shared such an image.
Ho Bich Tram is an actress loved by the audience.
Ho Bich Tram is an active actor who has participated in many hit TV series such as Paper boat, Life gamble, Mysterious garden, Road to return, Tiger mother teaching daughter-in-law,… Regarding his personal life, in May 2021, Ho Bich Tram held a wedding with a businessman husband over 7 years old in his hometown of Quang Ngai. The wedding attracted attention because of the participation of many Vietnamese stars and the bride wore gold around her neck, overflowing with happiness. Ho Bich Tram said that the couple wanted to organize another wedding party in Ho Chi Minh City to treat friends, but because of the complicated epidemic situation, it could not be done. And this wedding will continue to have to be postponed because recently, the actress discovered "good news".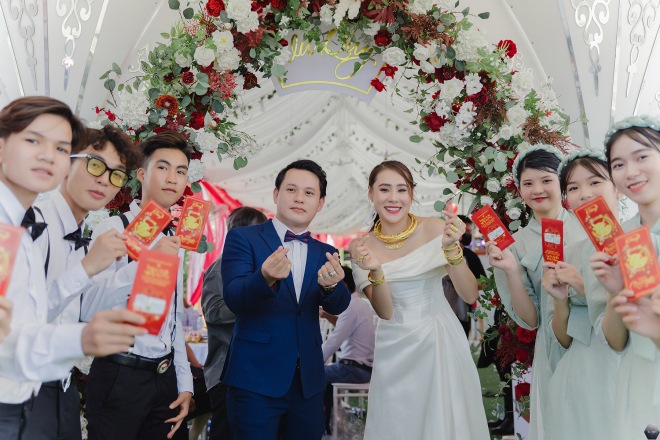 The actress married her businessman husband in May last year.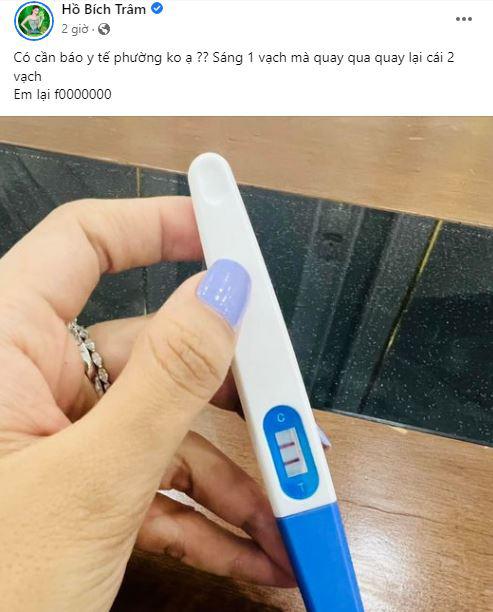 Nearly a year later, Ho Bich Tram showed off a two-bar pregnancy test, reporting "good news".
Specifically, a few hours ago on her personal page, Ho Bich Tram shared a picture of a two-bar pregnancy test with the caption: "Do you need to report to the ward's health care provider? In the morning, turn 1 line and go back to the 2 line".
In particular, Ho Bich Tram discovered that she was pregnant on her husband's birthday, so this is probably the best gift for him. The actress also revealed her husband's reaction when he received "good news" in the comment section. The first is a big laugh to show happiness and of course, don't forget to send love to his wife.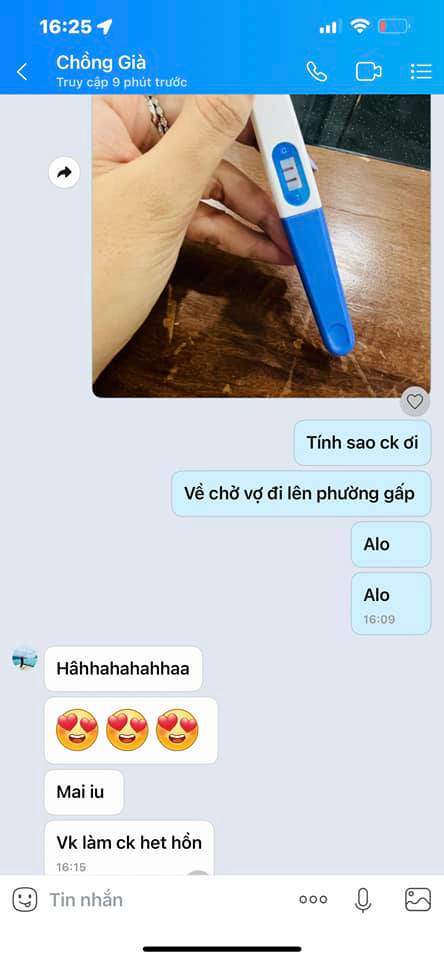 Her husband's reaction when Ho Bich Tram announced her pregnancy.
In the comments section, many friends and fans left congratulatory messages for Ho Bich Tram and his wife:These two lines are to congratulate", "Two quality lines, congratulations to you and your wife", "This birthday gift will make your husband smile for a whole month", "These two lines notify the husband first, not the medical report. older sister",…
It is known that the actress has been preparing for her first pregnancy since the day of the wedding. She injects all the necessary vaccines, balances her diet, rests and works to have the best health. So after nearly a year, Ho Bich Tram has officially "good news". Hopefully in the near future, pregnant women will share more information about pregnancy to those who are interested.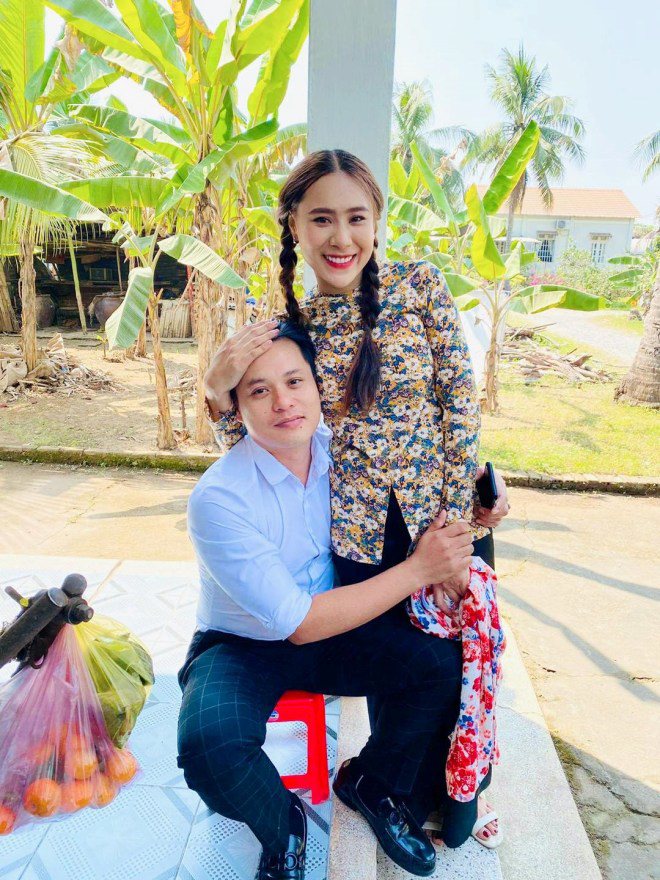 What to do after 2 lines pregnancy test?
Like Ho Bich Tram, many women probably choose to take a home pregnancy test to confirm if they are "sticky". So after receiving the results of the 2-bar test, what should you do? The answer is the following steps:
– Early pregnancy check-up. When the 2 bold bar pregnancy test is accompanied by pregnancy symptoms such as nausea, vomiting, tightness in the breasts, missed periods, etc. Women need to go to the hospital for examination, ultrasound, and tests to confirm their presence. her pregnancy.
– If you are pregnant, you need to remember the schedule of visits, ultrasounds and tests during pregnancy so as not to miss important steps to check the health of the fetus.
– Rearrange work, life, change diet, reasonable rest.
– Take some supplements as prescribed by your doctor.
– Prepare psychologically and physically to have the best pregnancy, the most favorable childbirth process.
You are reading the article
Nearly a year after the golden wedding, Ho Bich Tram excitedly showed off a pregnancy test

at
Blogtuan.info
– Source:
Eva.vn
– Read the original article
here