Giải trí
Persistent cough after COVID-19 need to do to quickly recover? Experts point out 4 reasons why the cough lasts-Health
In order to cope with cough after recovering from COVID-19, people should go to the doctor to assess whether they have other lung diseases, or diseases such as allergic cough, reflux, asthma… or just cough. post-COVID-19
According to statistics, about 50-70% of people with COVID-19 have a dry cough as a symptom. Most people with COVID-19, can have a cough that lasts for a month or more.
According to medical experts, coughing is an essential reflex that protects against infection. Normally, when a virus or foreign object is detected, the sensory nerves will activate the cough sensor in the medulla oblongata of the brain, thereby activating the muscles around the respiratory tract to push the foreign object out. .
In COVID-19 patients, the virus may directly or indirectly target sensory nerves, as part of the infection, thereby triggering coughs.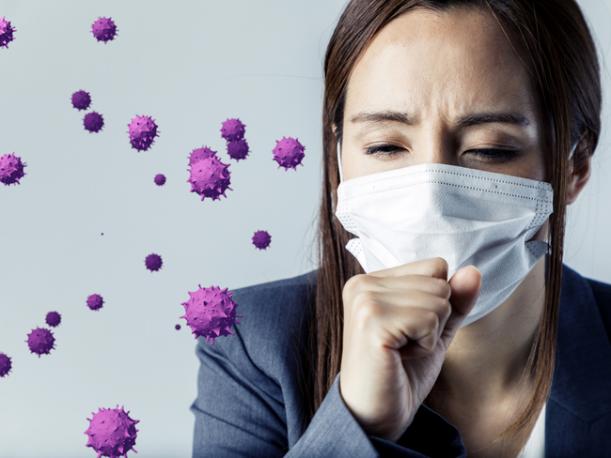 Illustrations
According to Dr. Truong Huu Khanh, Standing Vice President of Ho Chi Minh City Union of Infectious Diseases Association, said that cough after contracting COVID-19 is similar to cough after having a cold or infection with respiratory viruses.
Regarding the cause of cough after recovering from COVID-19, according to Dr. Khanh, there are 4 groups.
First: After recovering from the disease, the body still excretes secretions (viral corpses);
Second: People with allergies/or asthma;
Third: People with existing reflux disease, taking a lot of medicine, this situation increases;
Fourth, there is a situation where the central nervous system is stimulated along the respiratory tract, trachea, pharynx… causing coughing.
So what are the underlying diseases that make people susceptible to a prolonged cough after having COVID-19? Dr. Khanh said that it is people who have allergies (who are stimulated to cough when they have), have asthma, reflux, live in a smoky environment, and are prone to cough.
According to Dr. Khanh, there is no difference in the long-lasting cough sequelae after COVID-19 infection with infection with other viruses. There are many different "forms" of cough, which can be a stuffy cough, an itchy throat, or a choking cough. Many people cough after talking a lot, laughing a lot; Inhaling cold air, breathing through the mouth a lot… Some people also cough, breathe in strange odors, change positions, even the cough makes them wake up at night.
To cope with cough after recovering from COVID-19, according to Dr. Khanh, people must go to the doctor to assess whether they have other lung diseases (such as pneumoniatuberculosis), or diseases such as cough caused by allergies, reflux, asthma… or just after COVID-19.
If it is not for another medical condition, self-motivation, exercise, and nutrition will make the cough after COVID-19 go away gradually.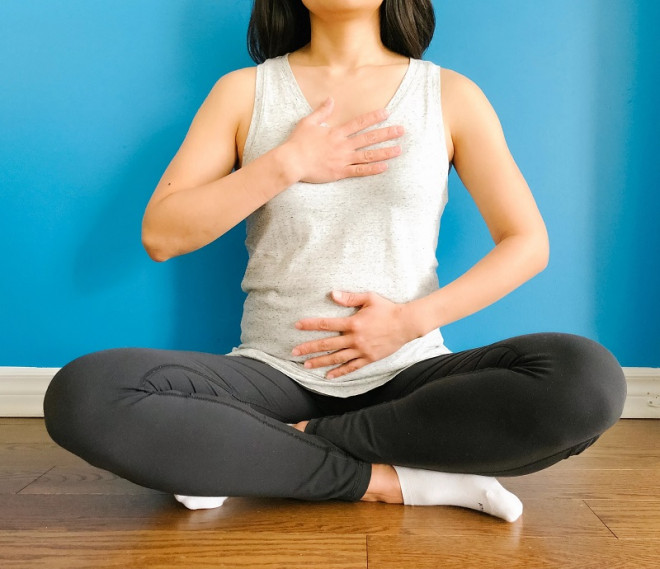 Illustrations
Some ways to effectively relieve cough
Besides the medicine advised by the doctor, you can suck on sugar-free candies, some herbs have the effect of reducing throat irritation.
Practice breathing slowly, inhaling slowly, slowly, exhaling slowly. You should avoid taking quick, quick breaths because it will make the air flow into the lungs suddenly, causing irritation to cause coughing.
– You should speak less, speak moderately, do not exert yourself in all activities to reduce the rapid breathing rate that irritates the cough. When sleeping, lay your head up or lie on your side. This position will help open and clear the airways and prevent throat irritation.
– Check yourself to see if the body has the condition Gastroesophageal reflux – esophagus? This syndrome causes acid from the stomach to back up into the esophagus (the digestive tube connecting the mouth to the stomach) also causes a prolonged cough, often occurring after the body is stressed and anxious.
– Always have an optimistic mentality, do not be overly obsessive about cough symptoms and post-Covid-19 conditions. Anxiety causes stress, making the body slow to recover after Covid-19.
You are reading the article
Persistent cough after COVID-19 need to do to quickly recover? Experts point out 4 reasons why the cough lasts-Health

at
Blogtuan.info
– Source:
24h.com.vn
– Read the original article
here