The food that experts recommend choosing to eat for breakfast is peanuts. Peanut is a very common food in daily life, can be processed into many delicious dishes and is loved by everyone.
Peanuts are rich in nutrients like protein, fiber, and healthy fats. According to the US Department of Agriculture, in 100g peanuts contain: 567 calories; 25.8g protein; 8.5g fiber; 4.5mg iron; 92mg calcium; 18mg sodium; 705mg potassium.
In particular, peanuts are an excellent source of vitamin E, vitamins B1, B3, B9… These are all essential minerals to maintain the body's metabolism and reduce the risk of certain diseases.
Effects of eating peanuts in the morning
1. Improve gastrointestinal motility and metabolic function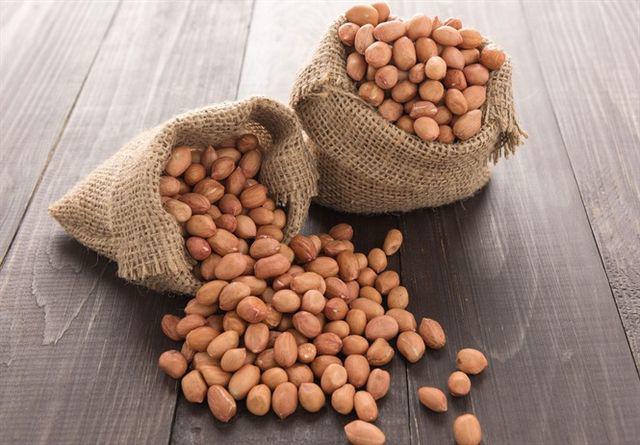 The function of the gastrointestinal tract mainly includes peristalsis and metabolism, and this is also the reason why some people have a strong digestive ability while others have poor digestion. We can improve this ability by external force or by self-correction from within the body.
Peanuts are very beneficial for gastrointestinal health, so we can eat peanuts in the morning. Specifically, after waking up, we should not rush to drink water immediately, but eat a few peanuts (peanuts). This is like "waking up" your stomach, the nutrients in peanuts will help keep the stomach lining from being damaged.
2. Eating peanuts in the morning can lower cholesterol
If cholesterol levels are too high, it will lead to hyperlipidemia, and at the same time increase the risk of cardiovascular disease. If eating peanuts early in the morning, the linoleic acid in it can help break down cholesterol components in the human body, break down high molecular cholesterol into small molecular substances, and facilitate the elimination of these substances from the body. by the excretory route. Due to this function, eating peanuts can also help with the problems of coronary heart disease and arteriosclerosis.
3. Eating peanuts in the morning can stabilize blood sugar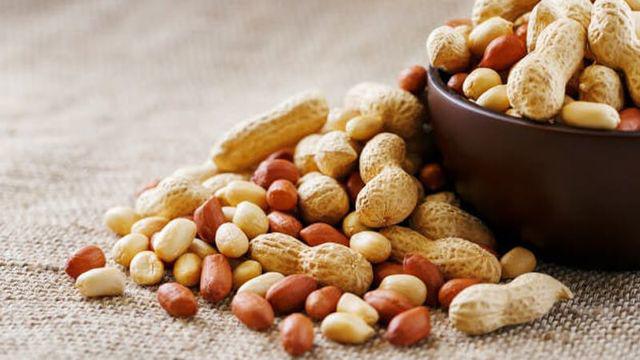 Peanuts are a great food for people with diabetes or at risk for diabetes. Peanuts have a low glycemic index (GI), which means they don't cause large spikes in blood sugar.
Peanuts have a GI of 23. Meanwhile, nutritionists always rate foods with a GI of 55 or less as healthy foods, which can help prevent blood sugar spikes.
Besides, peanuts can help control blood sugar because they are relatively low in carbohydrates but high in protein, fat and fiber. Fiber enhances digestion, allowing for a more steady release of energy. But it keeps protein longer, so the body will be full for a long time and still be healthy.
4. Maintain a reasonable weight
Peanuts are foods that help to keep you full for a long time because they contain abundant fat, fiber and protein, and we also have the opportunity to combine peanuts with many other nutrients.
According to experts, if you regularly eat peanuts for breakfast, you can reduce the amount of food during the day. Nutritionists all advocate eating 80% full, sometimes if we are not careful we will eat too much, thereby causing many health risks. Eating peanuts properly can help control cravings and help achieve 80% of satiety.
One study found that women who ate nuts, including peanuts, just twice a week had a lower eight-year risk of weight gain and obesity than those who rarely ate them.
Eating peanuts is very good, but you should note the following things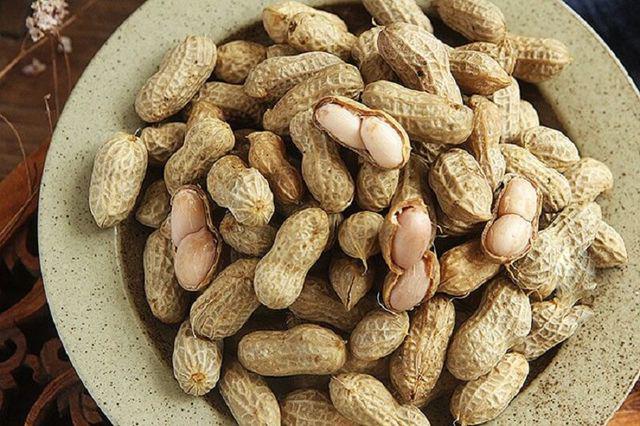 Peanut is a healthy food, but it still has potential risks if it is poorly preserved and processed scientifically. Peanuts can be contaminated with aflatoxin (a powerful toxin that causes liver cancer). Therefore, when eating peanuts, it should be noted that:
– After purchase, it is necessary to store peanuts in a dry, sunny place. Moldy should be removed immediately.
– Do not eat raw peanuts. The best way to eat it is to boil peanuts. Boiled peanuts are recognized to have 2-4 times increased levels of the antioxidant isoflavones.
– Do not eat roasted peanuts or boiled peanuts too much on an empty stomach. Because the fat in peanuts will make you gassy, ​​bloated, and uncomfortable.
– Pregnant women should not eat too many peanuts because it can make the baby susceptible to allergies.
– Patients with gout, fatty blood should eat peanuts in sufficient quantity, should not eat too much lest the condition worsen.
You are reading the article
Poor family dishes women should eat in breakfast to nourish internal organs, lose weight fast

at
Blogtuan.info
– Source:
Eva.vn
– Read the original article
here