Đầu Tư
Pulling Binh Phuoc into the southern key economic region
Infrastructure hotspot
Binh Phuoc is the largest province in the Southeast region with the largest area in 19 southern provinces and cities, owning 13 industrial parks with a total area of ​​4,686 ha, of which 8 industrial parks have been fully invested in infrastructure. In order to take full advantage of the advantages of Binh Phuoc's location and land fund for the industrial park, transport infrastructure projects have been planned and gradually invested synchronously.
Typically, the highway Ho Chi Minh City – Chon Thanh – Dak Nong with a total investment of about 24,275 billion VND; Dong Phu – Binh Duong route with total investment capital of 2,253 billion VND; Di An – Hoa Lu railway project with total investment capital of 948.6 million USD; National Highway 14 C connects Dak Nong with Binh Phuoc, Tay Ninh and Long An with a total proposed upgrade cost of 280 billion VND. Along with that is the development of a system of wharves, inland ports, overpasses… to create advantages for import and export of goods in the region and other countries in the region.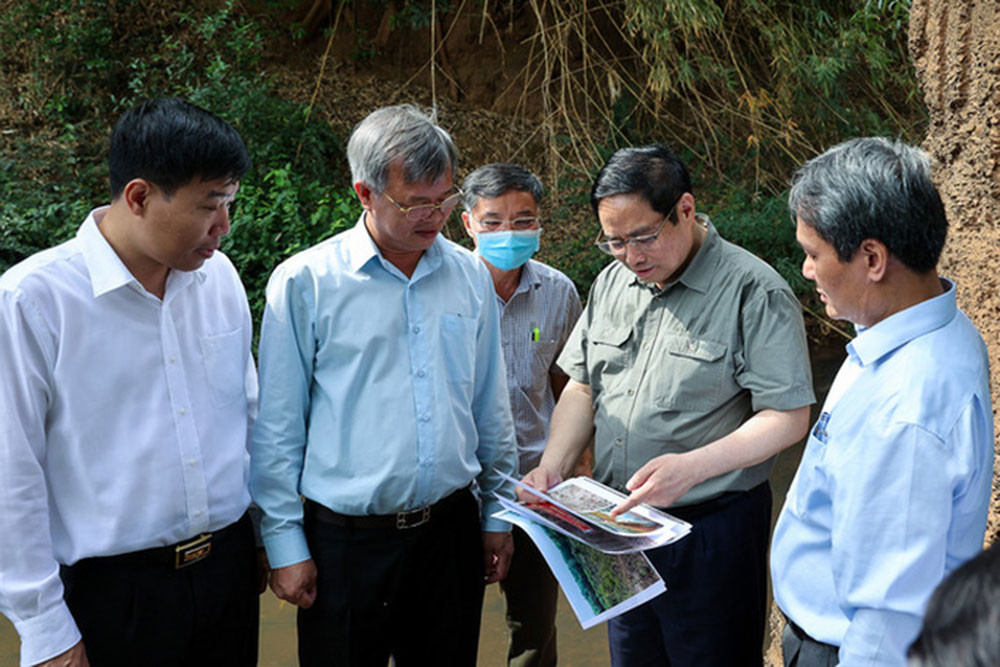 Recently, the Prime Minister agreed and assigned the Ministry of Transport to work with the People's Committees of the provinces: Binh Phuoc, Dong Nai and related agencies to agree on the investment plan to upgrade the DT.753 route ( connecting Binh Phuoc with Long Thanh airport) and Ma Da bridge. This is a major policy to remove bottlenecks for Binh Phuoc to connect with Dong Nai and Long Thanh international airport.
According to the network plan for the period 2021-2030, with a vision to 2050, the DT.753 route is planned to be upgraded to National Highway 13C, going from Dong Xoai, Binh Phuoc to Trang Bom, Dong Nai. In July 2021, Binh Phuoc Provincial People's Committee approved investment policy to upgrade and expand DT.753 and build Ma Da bridge with a length of 30 km, scale of grade III, total investment of 655 billion VND.
In addition, Binh Phuoc is also expected to start new projects such as: Construction of a road west of National Highway 13 connecting Bau Bang – Chon Thanh – Hoa Lu; upgrading National Road.13 section Inter-sector – Hoa Lu; building DT.753B road connecting with Dong Phu – Binh Duong road; building a bridge connecting Long Tan (Phu Rieng district) – Tan Hung (Hon Quan district)…. In addition, speeding up the construction progress of investment projects in the form of BOT such as: Upgrade and opening projects expanding DT741, BOT project on Dong Phu – Binh Duong road.
When completed, the following projects will connect most industrial parks, industrial clusters, and DT.741, QL.13, and QL.14 routes in order to form a development triangle area, with a dynamic level. The province's most is Dong Phu – Dong Xoai – Chon Thanh.
This creates a pioneering step and a breakthrough in transport infrastructure across the region in general and the province in particular.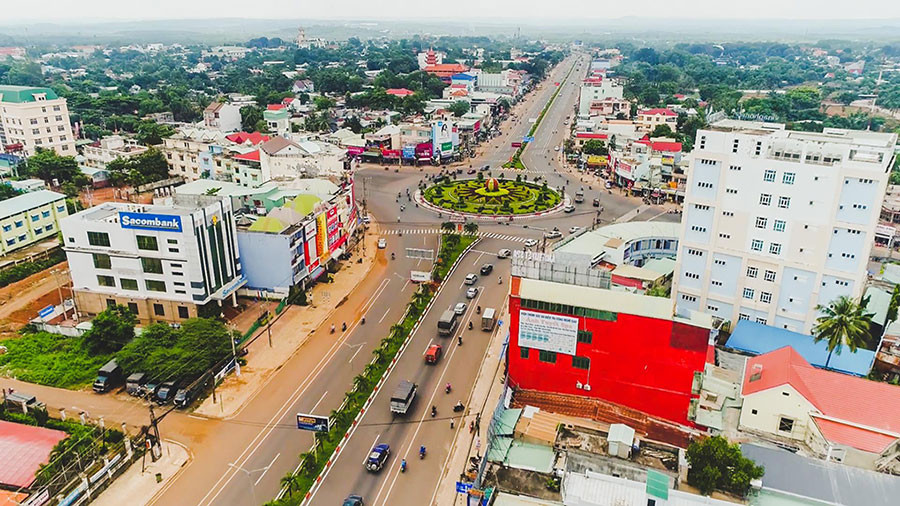 Change the look of the whole area
According to economic experts, with the advantage of space and land fund, especially the "advantage of latecomers", Binh Phuoc has more development opportunities than ever. Binh Phuoc is located in the southern key economic region, inheriting a strong development spillover and is capable of creating resonance with the whole region.
For Binh Phuoc to link the region is the plan to create resonance for the development of the whole region. Link to develop traffic connection axis Binh Phuoc – Binh Duong – Ho Chi Minh City to Long Thanh International Airport, Cai Mep – Thi Vai port; Dak Nong – Binh Phuoc – Binh Duong – Dong Nai – City axis. Ho Chi Minh; route Ba Ria – Vung Tau – City. Ho Chi Minh – Binh Phuoc – Cambodia – Thailand – Myanmar…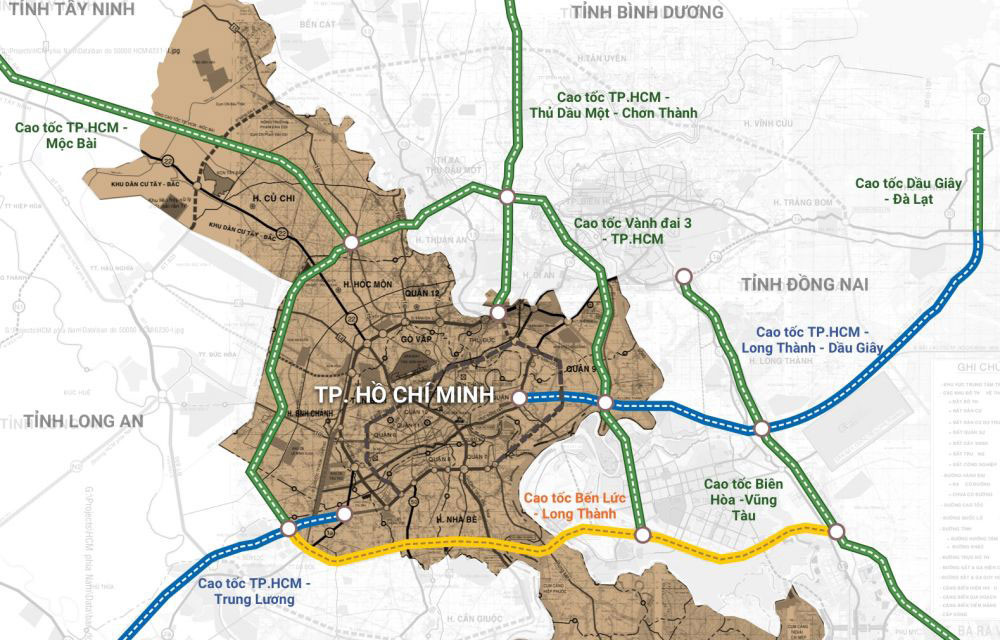 Assoc. Dr. Tran Dinh Thien – Director of the Vietnam Institute of Economics said that Binh Phuoc is the connection center between the Central Highlands – the Southwest region and the southern key economic region, where there is an international transit port for air and sea. This locality is also located on the East-West corridor connecting the Northwest region of ASEAN with great potential for development, so it must be strongly invested in infrastructure. In order for Binh Phuoc to make a breakthrough, regional linkage is the best option to create resonance for the development of the whole region.
In addition, compared to some provinces and cities in the region, Binh Phuoc has the advantage of "later". This helps Binh Phuoc to make the most of the "prepared" market, development experience and other resources such as international transit ports, connecting traffic routes, and business forces.
On the other hand, green development thinking, shifting global economic structure, shifting production chains, supply chains… are great opportunities for Binh Phuoc when the province has ample space in terms of land fund and development space. develop. These are great advantages of a locality in the southern key economic region.
Dang Tuan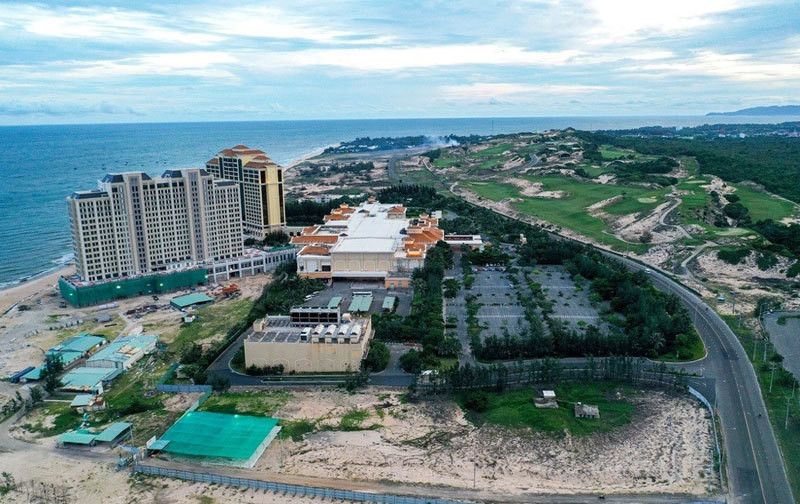 You are reading the article
Pulling Binh Phuoc into the southern key economic region

at
Blogtuan.info
– Source:
vietnamnet.vn
– Read the original article
here