Bất động sản
Quang Ngai people hug their land and wait for the project to pass, hoping to change their lives
In mid-April, reporters (PV) went to a location near the coastal road connecting Sa Huynh – Dung Quat, where land prices have been reported to have increased recently.
Embrace the land and wait for the project to change your life
Ms. NTLT's family (45 years old, Hai Tan residential group, Pho Quang ward) is making a living from agriculture. She said in regret that her 1,800m2 of agricultural land was sold in August 2021, at that time she sold it for 450 million VND.
"In just a few months, now the land I have just sold has doubled in price, and can increase even more if the coastal road passes through," regretted Ms. T.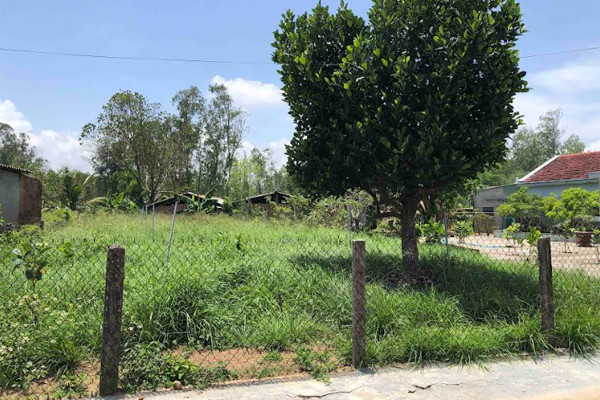 Currently, her family still has a piece of land right in front of the house with an area of ​​​​nearly 2,000m2, including 100m2 of residential land. Intending to buy back for 3 billion dong, PV immediately received a shake of the head of Ms. T.
She explained that: "As far as I know, the coastal road connecting Sa Huynh – Dung Quat will pass by my house, cut right in front of this land, if that's the case, I won't sell it at any price."
We continued to increase the price from 3 to 5 billion gradually, but Ms. T insisted on keeping the land and waiting for the project to change her life.
She added that, from the Lunar New Year to now, the number of land buyers and sellers has poured in regularly. Storks surf continuously, nearly a month ago, someone bought a 700m2 piece of land near her house for 400 million VND, 2 days later someone paid 450 million VND and sold it. "Two days, there's no one equal to 50 million," said Ms. T.
Seeing that negotiation was not feasible, we said goodbye to her and went to a once "hot" place, Bao Dien residential area (Pho An commune), where the coastal road was a few tens of meters away.
Here, a wide concrete road, along both sides has been cleared, some plots are surrounded by fences, planted trees right in front of their land.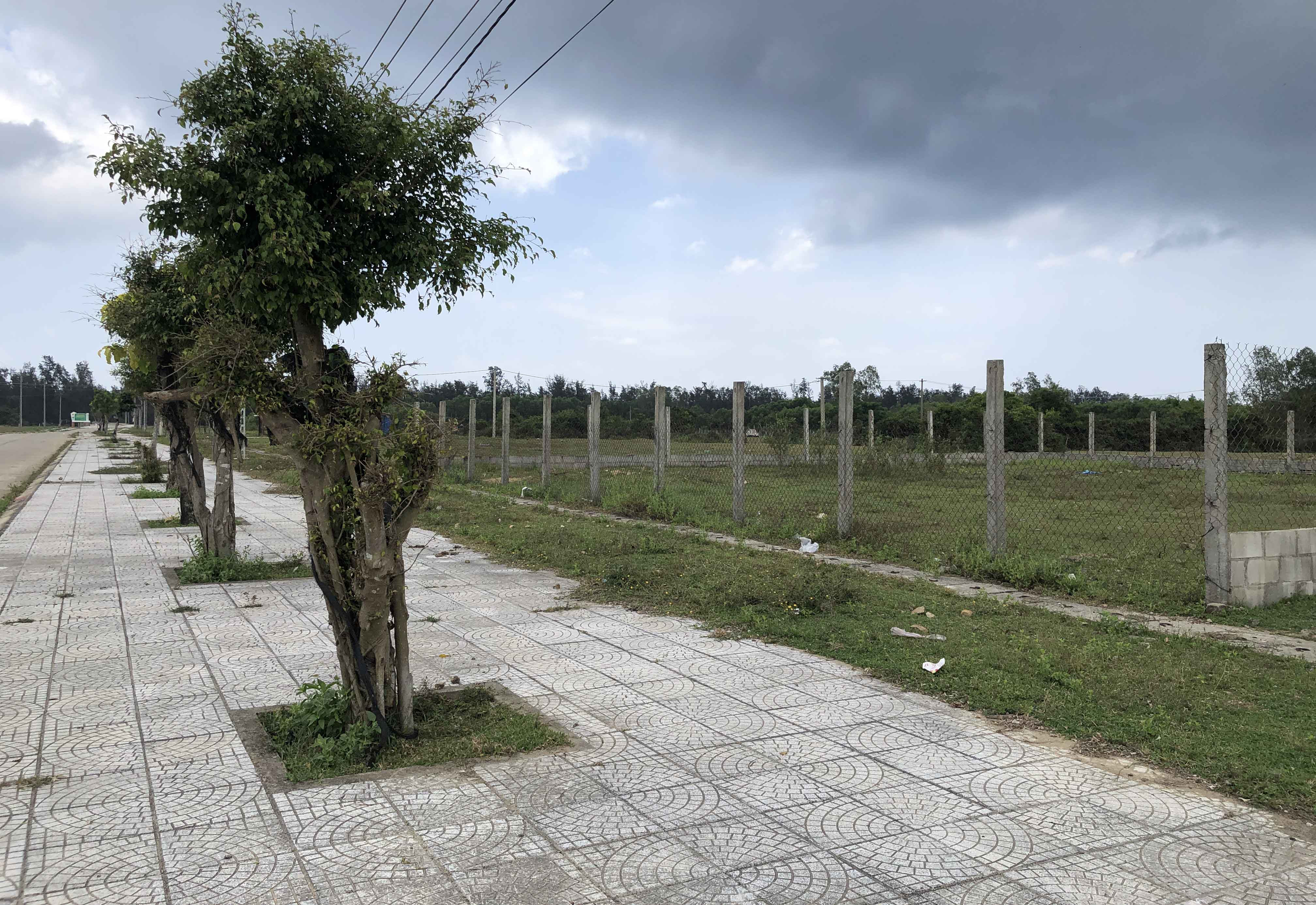 In this residential area, there is a house with a map of the subdivision, plus information for guests to contact.
Calling the phone number on the billboard, the other end of the line was a woman's voice, PV expressed his desire to buy land in this area and meet face-to-face to discuss.
The woman answered that she was far away and could only communicate by phone, asked for some beautiful plots of land, located close to the coastal road passing, she received the answer that the landowner did not sell.
"The plots of land in Bao Dien residential area were auctioned about 1 year ago, with an average of 350-400 million VND each. Areas close to the coastal road pass, now land owners do not sell because they want to wait for prices to rise.
Customers in Hanoi want to buy about 10 lots near the sea, but there are no landowners to sell, people keep waiting for 1 billion before selling. Currently, there are 1-2 lots of something but not located near the sea, also in a residential area but deep inland, the landowner wants to sell", this woman replied.
Wanting to ask the price of these land lots, this person sent us information about 2 plots of land, each plot has an area of ​​127.7m2 for 720 million VND. This woman added that this lot before the Lunar New Year was only priced at 500 million, until now, when the price of land is hot, it has increased to more than 200 million. "It's very difficult to have 1-2 lots people sell here, but investors hold the land and wait for all of them, so buy it quickly, but there is no land to buy in this area."
Publicize the plans
Vice Chairman of the People's Committee of Duc Pho town Vo Minh Vuong said that the increase in land prices was not right now, but started in March 2020, when Duc Pho had just moved to town.
"Land prices increase like that depending on the time, increase or decrease along with the real estate market, when the epidemic slows down. When there was information that Dung Quat – Sa Huynh road was about to start construction, passing through Pho An commune, Pho Quang ward and part of Pho Minh, the land price increased again," said Mr. Vuong.
Regarding these local measures taken to help people have information, along with limiting the creation of virtual land fever, Mr. Vuong said that the first thing the town did was to publicize its urban plans and plans. land plan. Initially, the government had a zoning plan in Pho Quang ward.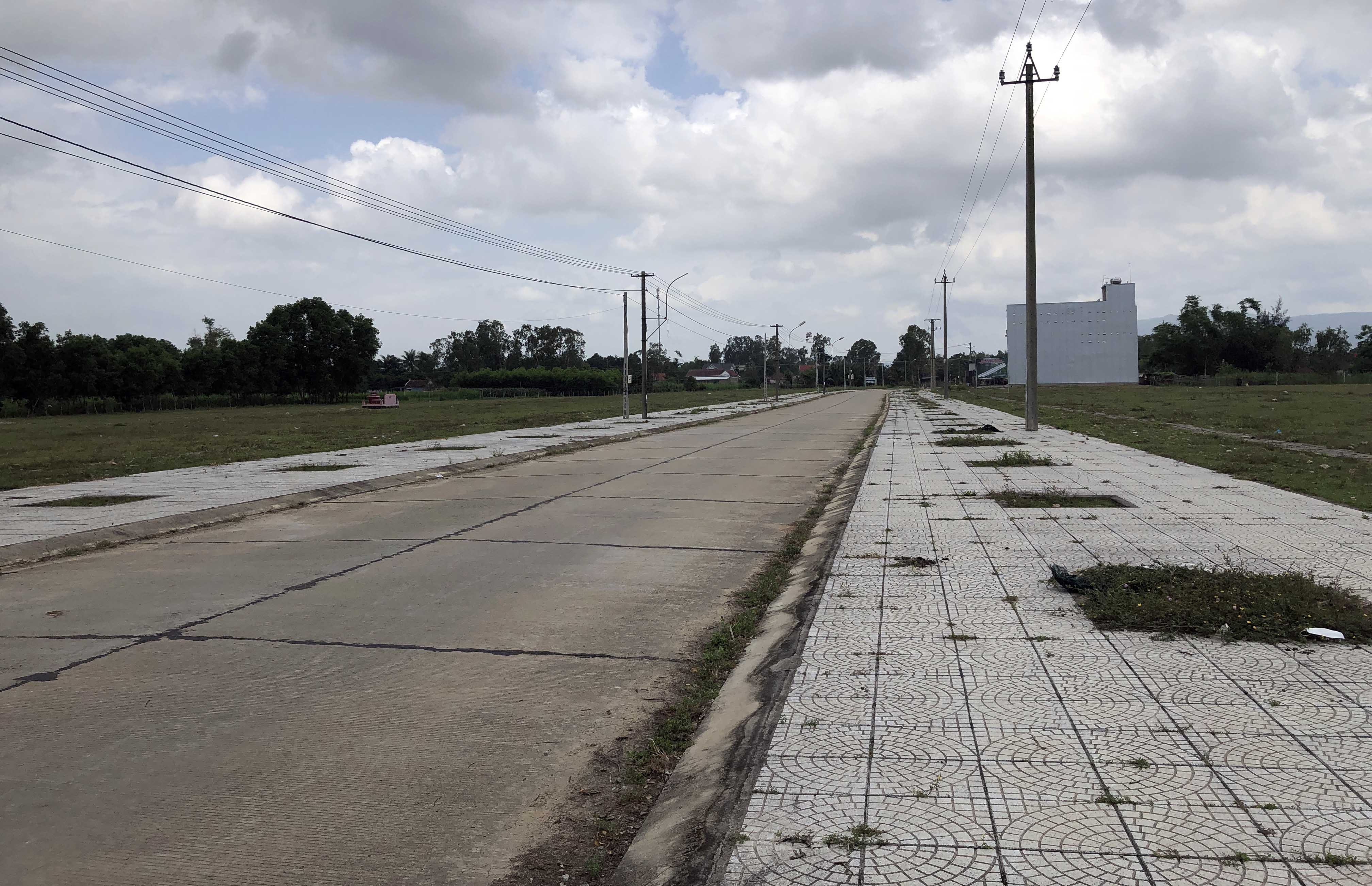 Mr. Vuong said: "We are currently planning a subdivision along the Thoa river. Along with that, the projects and projects that are expected to be built in our area are public and transparent so that people have full information.
When people see the plan, they will know if their land is affected or benefits from the plan. This helps them avoid the bad guys taking advantage of buying the land that is successful with the planning, then they will be compensated very little compared to the amount of money spent to buy. And if people benefit from the planning, people will keep the land so that they can sell it at a later price.
Regarding this, the government is deploying landmarks on the field of the planning areas so that people can easily see them.
Still according to Mr. Vuong, the next thing the Duc Pho town government is doing is directing specialized agencies and supervising transactions to comply with the law.
"This avoids the situation where buyers and sellers talk to each other about 1 billion, 2 billion but in reality the transaction is only a few hundred million. Many people take advantage of this to inflate land prices.
Next, we will put some residential areas in for auction, which will soften the market's demand," explained Mr. Vuong.
Vice Chairman of the People's Committee of Duc Pho town shared, some measures of the town like that, but in reality the real estate market still does not have strong sanctions to handle.
Authorities have not strictly controlled this, resulting in people still being taken advantage of.
Need a land price system
Regarding the proposal to avoid the current situation of land fever, Mr. Vuong said: "First of all, it is necessary to control the tax industry, control actual transactions to collect taxes into the state budget. Talking to each other to switch hands will easily push up land prices."
Quang Ngai province needs a policy to build a price system in the whole province, to serve as a reference for organizations and people involved in real estate.
"For example, the average price of land in Pho Quang ward, cannot exceed how many million/m2 for example. Depending on the region, the area near the sea mouth is higher.
If we build such an average land price table, it will be easy to control. When it crosses the threshold, the government will have a regulatory tool right away. There is no legal basis for each person, and the practical basis is very difficult to manage", Mr. Vuong proposed.
Cong Sang
You are reading the article
Quang Ngai people hug their land and wait for the project to pass, hoping to change their lives

at
Blogtuan.info
– Source:
vietnamnet.vn
– Read the original article
here