Bất động sản
Real estate shocks up house prices 20 times higher than income
Real estate is increasing continuously, few affordable houses are available
Ho Chi Minh City Real Estate Association (HoREA) has just sent a report to the Prime Minister proposing some urgent solutions to solve the shortage of housing supply and reduce house prices to stabilize. real estate market towards transparent, healthy, stable and sustainable development.
Assessing the current real estate market, HoREA said that the market is experiencing a shortage of housing supply, especially affordable commercial housing (affordable housing) and social housing. These are two types of houses that meet the real needs of the majority of middle-income people and urban low-income people.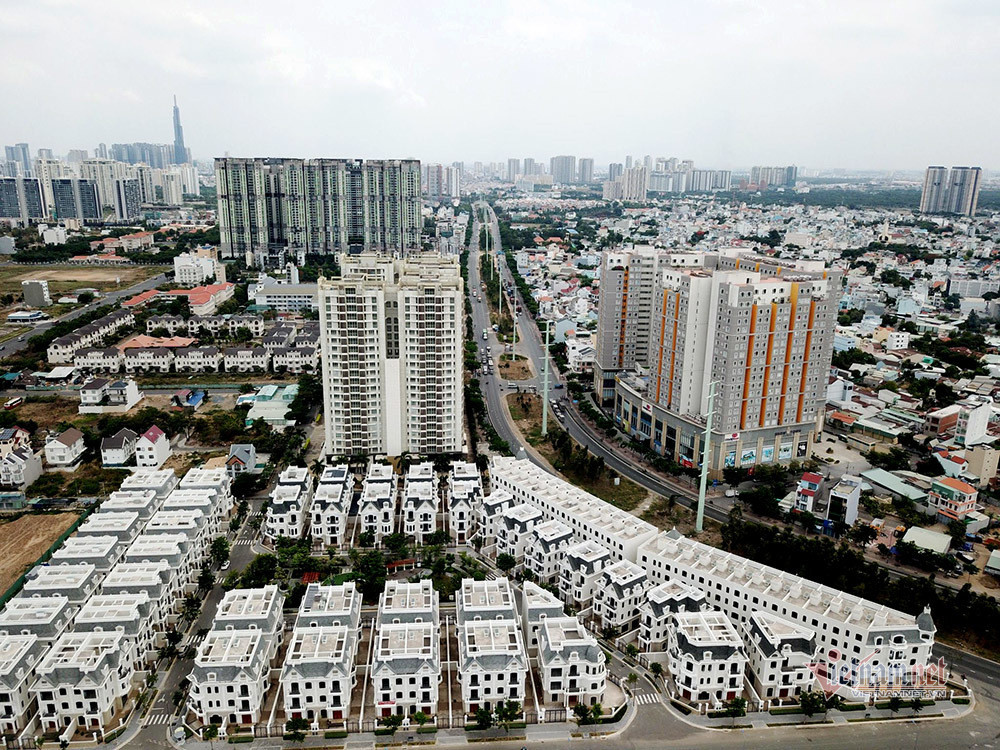 "Due to the lack of supply while the total "demand" is very large, according to the law of supply and demand, housing prices have increased continuously for more than 5 years, as shown by the housing price index of our country is higher than more than 20 times higher than the average income of the society, making it difficult for many households and individuals to create housing. While compared to industrialized countries, the house price index is only 6-7 times higher than income," said HoREA.
The association also pointed out that the market situation of both supply-demand imbalance and "out of phase" imbalance in the high-end housing segment is very evident in the last 2 years, when the average price of housing population only accounts for 1% of the new housing supply in 2020 and disappears in 2021 (0%), while high-end housing accounts for 74%.
This leads to the state budget revenue from the land and the real estate market not commensurate with the potential, which is very evident in the revenue from land use levy in Ho Chi Minh City in the 2016-2021 period of 82,932 billion. VND, accounting for only 5.9% of the total budget revenue, but potentially, this revenue can reach around 10% to be appropriate.
According to HoREA, these "inadequacies" originate from obstacles from legal regulations, limitations in law enforcement, the lack of serious law enforcement, and even some cases of law violation. laws of some enterprises and "informal" forces (traders, storks, etc.) in the market.
Increasing supply drags down house prices
Faced with this fact, HoREA has proposed a series of urgent solutions to increase the supply of commercial and social housing to reduce house prices and stabilize the real estate market.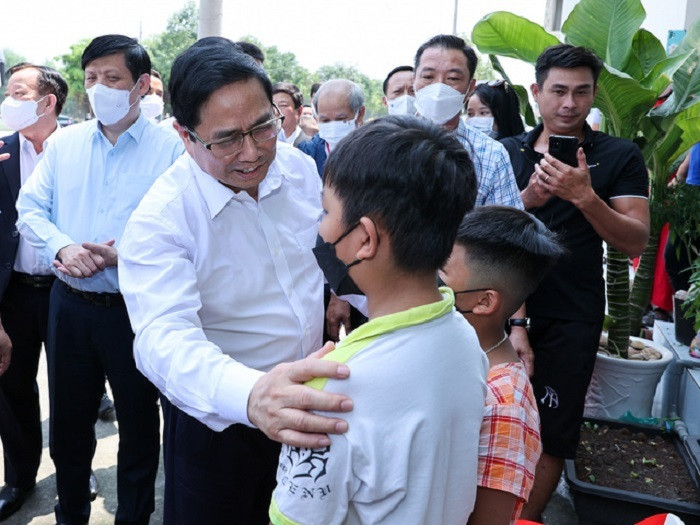 In particular, HoREA proposes to remove obstacles for real estate and commercial housing projects subject to legal review, inspection, inspection and investigation in the direction of requiring investors to fulfill financial obligations. or additional financial obligations to the State (if any). Then allow the investor to continue implementing the project, or grant a certificate of land use right and house ownership to the customer.
The Association also proposed the Ministry of Natural Resources and Environment to submit to the Government to direct localities to urgently issue regulations on criteria for separating into independent projects for the area of ​​"public land" interspersed in housing projects to auction of land use rights.
For the area of ​​"public land" that is interspersed in a housing project but is not eligible for separation into an independent project, it shall be allocated or leased land to the investor to contribute to increasing the project's supply and production. housing products for the real estate market.
In addition, HoREA proposed assigning the Ministry of Planning and Investment to assume the prime responsibility for, and coordinate with the Ministry of Construction, Ministry of Natural Resources and Environment, Ministry of Finance and Ministry of Justice in developing investment procedures for building commercial housing projects. "standard" trade for localities across the country to uniformly implement, contributing to increasing the supply of projects and commercial housing products to the market.
In addition, the Association also proposed a solution to allow investors of commercial housing projects to exchange social housing equivalent to 20% of the land fund of the commercial housing project to ensure the supply of social housing. and suitable for the actual situation.
Notably, HoREA also proposed a solution to "healthy" the capital market, especially the corporate bond market.
According to Mr. Le Hoang Chau, Chairman of HoREA, there is an "insecurity and anxiety" mood among some business leaders because of a "forest" of administrative procedures and many "overlapping and confusing" legal regulations. ", enterprises are very "afraid of legal risks" in business investment activities.
HoREA proposed that the Ministry of Finance submit to the Government for consideration and amendment of Decree 163/2018 and Decree 81/2020 to correct and ensure healthy corporate bond issuance, ensuring legal rights and interests. legitimate for investors and customers.
Along with that is the addition of strict regulations on credit rating assessment of credit rating agencies for bond issuers. Specific regulations on the use of corporate bond capital for the right purposes…
Create a breakthrough in mechanism, diversify resources for social housing development
At the meeting of Prime Minister Pham Minh Chinh and the delegation visited Becamex social housing area in Dinh Hoa ward, City. Recently, in Thu Dau Mot, Binh Duong province, the Prime Minister affirmed that the Government is implementing a program of socio-economic recovery and development in the period of 2022 – 2023, including policies directly related to the promote the development of social housing, housing for workers.
The Party and State continue to perfect institutions, mechanisms and policies on housing development in general and social housing in particular, and at the same time plan and reserve adequate land funds and diversify financial resources for housing development. develop social housing in big cities, industrial parks, socio-economic development centers…
It can be seen that, at the beginning of the year, a series of projects social housing, housing workers are being started construction or planned to be built across the country. Viglacera Corporation has started construction of 2 worker housing zones in Yen Phong Industrial Park, Bac Ninh and Dong Mai, Quang Ninh. Housing and Urban Development Investment Corporation (HUD) started the construction investment project of the social housing area in Dong Van ward, Duy Tien town, Ha Nam province and is ready to start the next 4 projects with total floor area of ​​more than 230,000m2, with nearly 2,560 apartments.
In Binh Duong province, Becamex IDC Corporation has started the construction of a series of social housing projects in areas with a large number of workers such as Ben Cat town, Tan Uyen town, Bau Bang district.
Information from the Department of Construction of Ho Chi Minh City, even this April, will also start construction of 3 social housing projects in Thu Duc city, Binh Chanh district, with the scale of more than 1,300 apartments.
Conveniently style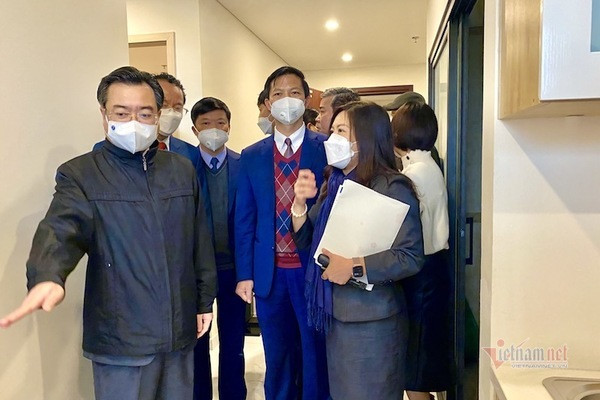 You are reading the article
Real estate shocks up house prices 20 times higher than income

at
Blogtuan.info
– Source:
vietnamnet.vn
– Read the original article
here