Reasonable budget, easy transfer and rental, and affordable prices, so the 2-bedroom apartments are enthusiastically welcomed by real estate investors.
Apartment investment trend
Previously, the apartment market was still limited by many prejudices such as long-term living will degrade and difficult to transfer. However, with the sustainable development of the market and full legality, apartments are increasingly attracting customers by bringing civilized life and outstanding utilities.
With increasing demand, apartment investment is gradually becoming a trend in big cities such as Hanoi, Ho Chi Minh City, …. In which, 2-bedroom apartments are being invested by investors. favored by many factors suitable to diverse needs as well as the current economic context.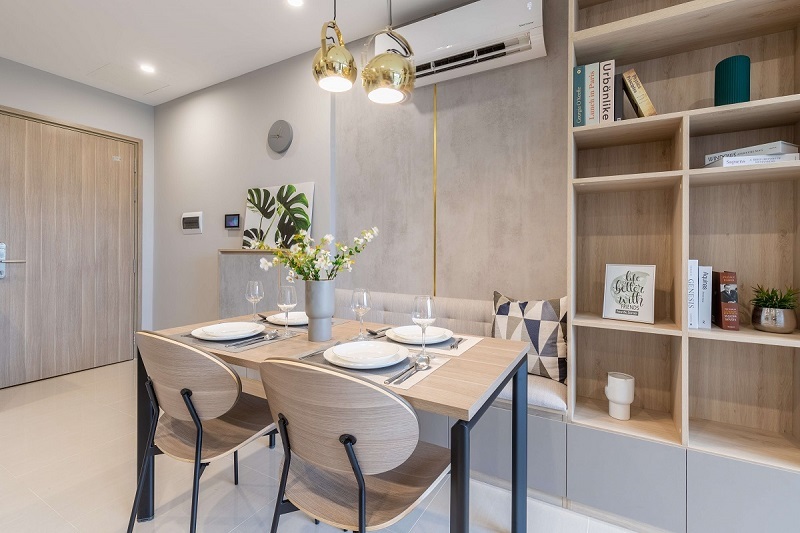 The 2-bedroom apartment is popular with young families because it is suitable for their financial situation and usage needs.
According to the survey, 2-bedroom apartments with an area of ​​​​50 – 60m2 are strongly welcomed by the market, and if they are located in a beautiful location and have full facilities, the more "pricey". Ms. Thu Ha (35 years old), sales team leader of a real estate trading floor in the South said: "In the past 1.2 months, the consumption of apartments has been very positive, especially the model 2 bedroom unit. Not only attracting customers who are young families, the 2-bedroom apartment has recently been enthusiastically welcomed by investors and people with idle money. Many of my acquaintances share that 2-bedroom apartments currently meet 70% of the current housing needs, so selling or renting is quite easy.
After many years of investing in rental real estate including apartments and townhouses, Mr. Ngo Hung (42 years old, HCMC) also shared: "Last year, income from townhouses for rent was quite unstable. However, the rental performance of 2-bedroom apartments is still very stable and shows signs of increasing after establishing the new normal. I am currently renting 3 2 bedroom apartments in Vinhomes Grand Park. Next time I will continue to find good projects and invest in this segment."
Why investing in 2-bedroom apartments becomes a trend?
In the past, 2-bedroom apartments often have an area of ​​​​100m2 or more, leading to high prices, making customers want to buy or rent 2-bedroom apartments not much. However, in recent years, a series of 2-bedroom apartments have appeared on the market in smart urban projects with small and medium areas, but carefully invested in furniture, infrastructure, and utilities. ideal price.
In terms of profitability, 2-bedroom apartments are also a safe and potential segment for speculators to transfer for profit or sublease. After establishing the new normal, the number of people returning to the city to work increases sharply and the demand for housing is increasing. This makes apartment rental prices also increase and creates a good profit margin for investors. The 2-bedroom apartment model has a very diverse customer base from households, single people with good income, foreign experts, business managers, etc., so it is extremely "expensive".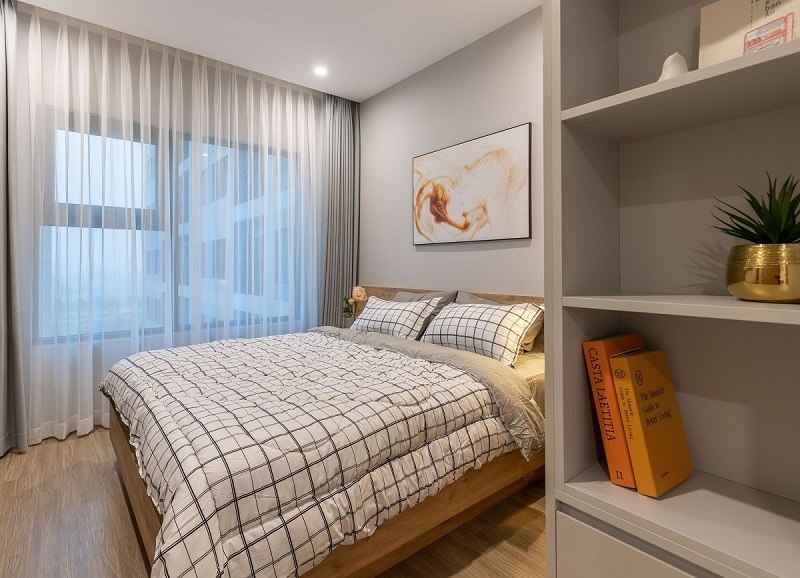 The 2-bedroom apartments are also easy to sublease to create a stable monthly income.
"The 2 bedroom apartments in Origami I bought without losing the initial capital, I am currently renting the apartment for more than 9 million/month. The tenants of a 2-bedroom apartment usually have a need for a long-term contract, so my monthly income is very regular and stable, and I will have to pay interest in the next 18 months." – Mr. Ngo Hung shared. Besides, renting an apartment also has the advantage of being comfortable, without losing management, and without taking much time to take care of it because the project investor or operation management unit already does this.
In the context that the supply of mid-range apartments in Ho Chi Minh City is increasingly scarce and the demand is increasing, many investors quickly seize the opportunity to "hunt" for 2-bedroom apartments. has a nice location, good quality before house prices in HCMC. Ho Chi Minh City entered a new price increase cycle.
Two-bedroom apartment at The Origami caught the attention of investors
It has a smart design, outstanding utility system and also owns a "golden" position in Ho Chi Minh City. Thu Duc should have a 2-bedroom apartment at The Origami that is both suitable for living needs and ideal for investment and rental. The Origami project in the Vinhomes Grand Park urban area quickly caught the eye of real estate investors.
"Customers who want to rent a 2-bedroom apartment now have a good income or more, so they not only require housing amenities but also care about the convenience of the living environment. My 2-bedroom apartments belong to the Vinhomes Grand Park project, so it is very easy to greet tenants because of the quality of life and the utility system here is already famous. In the near future, I will continue to close another 2-bedroom apartment in the very hot The Origami project." – Mr. Ngo Hung said.
The Origami is a cooperation project between Vinhomes and Mitsubishi Corporation (Japan), located at Phuoc Thien street, intersection of Ring Road 3, right in the core area of ​​Thu Duc city – the future technology and financial center of Vietnam. HCMC. In the future, the traffic network in this area will continue to be upgraded and expanded, so the apartment has even more potential for price increase. This is a position advantage that is highly appreciated by investors.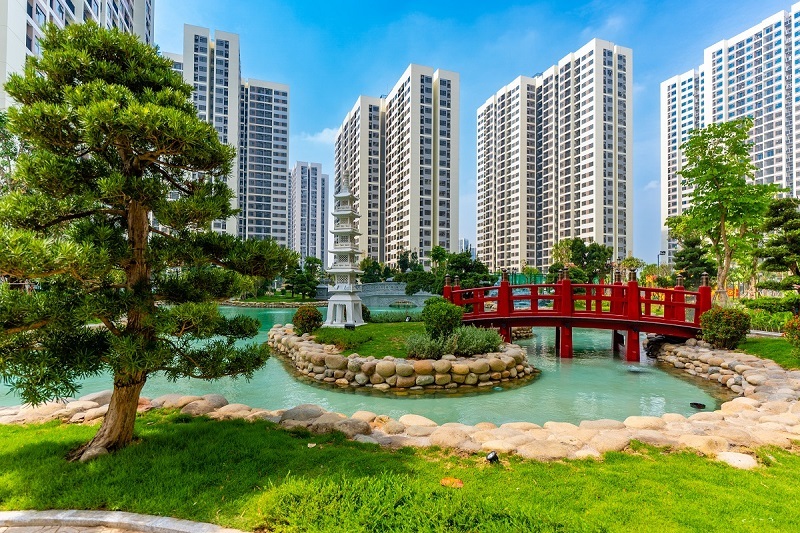 The Origami is loved by customers who buy to live in and investors when it is in the process of handing over and meets the criteria of utility, financial plan and profit potential.
The Origami also inherits an "all-in-one" utility chain that fully meets all the needs of today's modern residents with Vinschool Education System, Vinmec International General Hospital, Vincom Shopping Center , VinBus electric bus system, theme park, swimming pool, sports field,…
In addition, The Origami also owns its own advantages, the most prominent being the large Japanese garden duo, bringing a perfect and classy landscape, which is the first choice for customers looking for modern housing products. grand. Currently, Vinhomes is launching the market with the most beautiful Japanese garden view apartments in The Origami subdivision with attractive prices, enthusiastically "hunted" by investors.
To help investors easily own apartments, The Origami project investor also offers a home buying policy with outstanding incentives. Accordingly, when buying an apartment at The Origami, customers can buy and receive housing right away with only 0 dong, banks support loans up to 100% of the apartment value. With 0% interest rate, buyers will not have to pay principal and interest for up to 18 months, minimizing the pressure on cash flow as well as financial burden.
The Origami project has been completed from amenities to utilities, so the attraction for current tenants is very large. In the midst of increasingly scarce market, products with many advantages such as 2-bedroom apartments at The Origami become even more attractive, easy to rent and affordable. Therefore, owning a 2-bedroom apartment in The Origami right now is a wise decision to "make money" in the future.
Minh An
You are reading the article
Smart choice with 2 bedroom apartment

at
Blogtuan.info
– Source:
infonet.vietnamnet.vn
– Read the original article
here