Life Style
Tâm sự
Telling her husband to visit his mother-in-law who is in the hospital, he quietly put 5 million on the table
Dedicate your heart – The switchboard "listens and answers" all about women. Here, women have a place to vent not only about love – marriage, but also about dreams and ambitions; express opinions and questions in all aspects of life; even tell your life story… With the form of two-way sharing, you send your heart to the switchboard – the switchboard sends you an illustration of that confided image, hoping that this will be the place to send the message. sister's ideas. Right now, pour your heart out via email: [email protected]
Hello Sunflower,
My husband and parents have a very strong conflict with each other. In the past, my parents did not accept him, so they were often cold and difficult. But I feel that he is a good and sincere person, so he is determined to marry.
My life is also happy. Only thing, my husband rarely to the wife's house. Only on the occasion of anniversaries and holidays, he returned. However, at that time, my parents were ill, and he was also worried and cared for.
Until one time he fell from a car, broke his leg and had to stay in the hospital for a week, my parents did not visit but only sent me 5 million. After that, he began to completely cool off with his wife's family.
Last week, my mother had a relapse of heart disease and was hospitalized all week. I went to the hospital to take care of my mother, and my husband didn't even ask. Yesterday, I was so sad that I gently reminded him to visit his mother-in-law. Unexpectedly, he took 5 million and put it on the table and asked me a question in reverse: "Did your parents see me as the son-in-law in the family and told me to visit?"
I know my husband is still there angry at parents me for the past. As the person in the middle, I don't know how to resolve this conflict? I'm so sad. (hanhgia…@gmail.com)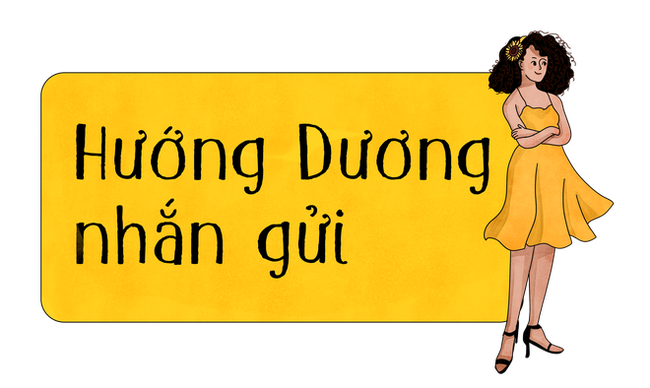 Hello,
In this case, you should psychologically influence both sides: husband and parents. You should confide in your parents, find out the reason why they hate your son-in-law. Does he say something or do something unintentional that makes your parents care and hold a grudge? Once you find out the reason, it will be easier for you to solve the problem between them. In addition, advise your parents to be more fair in recognizing the dignity of your son-in-law, accepting his good points.
On your husband's side, be gentle, cleverly choose his advice. Remind your husband of the religion of being a child at home, and advise your husband to ignore your mistakes parents-in-law but live righteously, wholeheartedly. You should not be angry, but make yourself "live at fault" and make it difficult for your wife.
Once you are fair enough, behave skillfully, you will definitely be able to reconcile the conflict between your husband and parents.
Love.
Sunflower.
https://afamily.vn/me-vo-nam-vien-ca-tuan-troi-ma-chong-khong-den-tham-toi-hoi-thi-anh-dat-5-trieu-xuong-ban- white
You are reading the article
Telling her husband to visit his mother-in-law who is in the hospital, he quietly put 5 million on the table

at
Blogtuan.info
– Source:
Afamily.vn
– Read the original article
here