Giải trí
Thanh Thanh Hien is not afraid of being stoned when sitting in the 'hot seat'
Bolero's star is a contest to find a good voice and a special voice with lyrical music, jointly organized by NV Film and SCTV. This is a special contest because in addition to creating a playground for Bolero singers and music lovers, the age group that can register to participate is from 16-70 years old. Contest judges include: artists Thanh Thanh Hiensinger Ho Quang 8, musician An Hieu…
Artist Thanh Thanh Hien is not afraid of being stoned when sitting on the 'hot seat'. She said: "I like it when I praise it, I hate it when I criticize it, but the important thing is that I am qualified enough to be able to bring up the candidate's problem, tell them right and wrong for them to correct. Criticism must be qualified to criticize", artist Thanh Thanh Hien shared.
Singer Ho Quang 8 said that he was once invited to be a judge in a contest, but because he could not arrange the time, he refused. However, after the competition took place, he was told that behind the scenes of the competition there was a "reward structure", he breathed a sigh of relief because he was not famous when sitting in that hot seat. "I don't want the audience to think I'm making a joke. The audience now is very observant, hearing that they know who sings well and sings badly. If the jury says the prize structure is according to the organizers, is the jury just a puppet? I feel ashamed because I still work. So when I was invited to sit as a judge for this contest, I asked the organizers carefully and was confirmed that there would be no structure of the prize, so I accepted," said singer Ho Quang 8.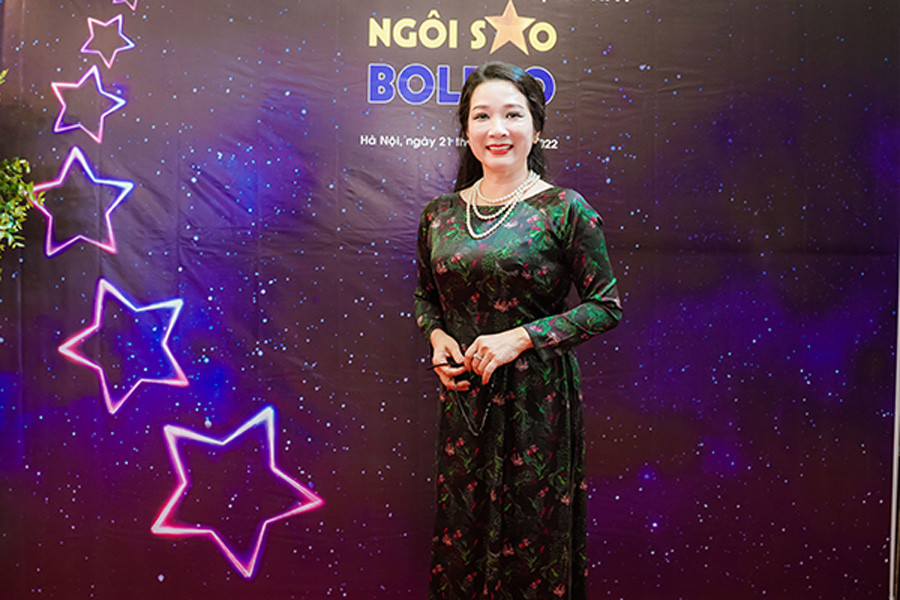 Mr. Ta Huy Cuong – representative of the organizing committee affirmed that the contest was done in a transparent manner. "When the program is broadcast, the candidates are scored on the spot, always publicly so the secretariat has no chance to add the wrong points anymore," said Mr. Cuong.
Will the contestants coming out of this competition be supported or forgotten like many other competitions?, With this question, Mr. Ta Huy Cuong affirmed, the contestant came out of the contest Bolero's star performed weekly, not monthly.
When asked if musician An Hieu did not do much about this genre of music, but sat in the "hot seat" for exams, if he had enough expertise?, the male musician said: "It's true that I don't do music related to the genre. Bolero music, maybe in the past, when I was in a team band with artists Xuan Hinh, Thanh Thanh Hien did a bit related, but it's been a long time. Music has its own voice and expression. As long as the singer has a good expression and a good voice, we will stick to our expertise to score. In fact, for me, this position is not a very hot seat, not a very difficult one. To be honest, I'm a Chinese, but I used to sit in the hot seat for an English singing test, and I still grade it normally. The music is good there, just watch and listen to the expression of the person standing on the stage. That's how music erases distances and crosses borders," said musician An Hieu.
Competition Bolero's star It is expected that the qualifying round in the Northern region will be held in Hanoi from May 10 to May 15, 2022, and the qualifying round for the Southern region will be held in Ho Chi Minh City from May 16 to May 20. 2022. Semi-final round to select 60 contestants, held in Hanoi is scheduled for June 25-30, 2022. The final round to select 20 contestants is expected to be held in Hanoi from July 25 to July 30, 2022. The total prize value is up to 100 million VND.
Love Le
You are reading the article
Thanh Thanh Hien is not afraid of being stoned when sitting in the 'hot seat'

at
Blogtuan.info
– Source:
vietnamnet.vn
– Read the original article
here