Ứng dụng
The future of Southeast Asian agriculture in the digital age
Agriculture is a key sector of Southeast Asian economies. According to WorldBank, agriculture accounts for about 11% of ASEAN GDP in 2020. In countries like Cambodia and Myanmar, this sector even accounts for more than 20% of GPD. Not only that, agriculture is also the industry that accounts for most of the labor force in the region.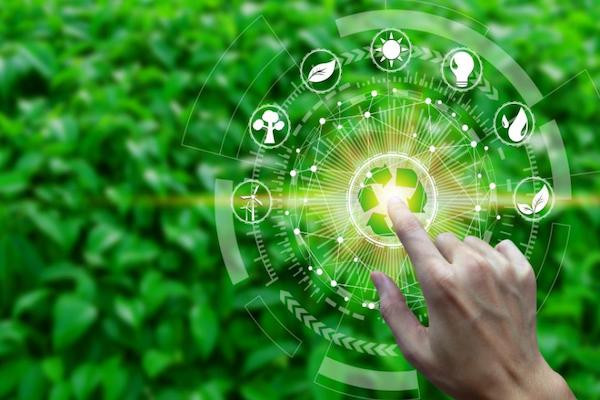 In recent years, global agriculture is facing enormous challenges. The first is climate change. In Southeast Asia, the region is increasingly exposed to extreme weather patterns caused by global warming. Research by the Asian Development Bank (ADB) in 2021 shows that, between 2008 and 2018, the region suffered a loss of $21 billion due to crop failure and damage from climate-related disasters.
The situation has been exacerbated with the emergence of the Covid-19 pandemic, leading to labor shortages in agriculture and disruption of global supply chains. In 2020, the pandemic is estimated to have reduced the volume of agricultural production by 3.1% (29.58 million tons) in Southeast Asia, equivalent to a decrease of 1.4% of GDP in the region.
Faced with these challenges, the agricultural sector in the region has had to quickly apply new technologies, especially in farming activities in rural and urban areas.
Technology integrated farming
Agriculture in Southeast Asia is in the midst of a technical transformation. For example, smartphones with artificial intelligence (AI) and big data are increasingly managing crops more efficiently. Meanwhile, the drones help farmers improve farming productivity. For many smallholder farmers, who have less than 2 hectares of arable land, new technologies not only increase efficiency but also help improve family incomes.
In Vietnam, MimosaTEK applies precision agriculture to smallholder farmers through cloud-based devices and sensors that support crop monitoring. In addition, this startup also uses IoT to develop a smart irrigation system, allowing farmers to use their phones to monitor weather conditions and optimize water use. This project is piloting in Can Tho and is expected to expand to the rest of the Mekong Delta.
Agricultural technology and "smart farming" are also encouraged by the Thai government to be used by farmers. Since 2020, Thailand's Digital Economy Promotion Agency has awarded farmers and community agritech businesses with subsidies ranging from THB 10,000 (US$300) to THB 300,000 (US$9,000). Up to now, some farmers in Thailand have started using drones in farming such as sowing seeds and spraying pesticides.
Poladrone, a technology startup based in Malaysia, provides disease management solutions to oil palm growers. The company's drones not only precisely do the spraying of pesticides, but also reduce farmers' exposure to harmful chemicals.
Digital technology is necessary for farmers to improve their ability to cope with climate change as well as the raging pandemic. Therefore, the World Economic Forum (WEF) is working on developing a program of 100 million farmers to encourage and support farmers to apply sustainable models to transition to a global natural food system. bridge.
Urban farming shines
Besides promoting the digital transformation of the agricultural sector, climate change and Covid-19 also show the importance of urban agriculture.
According to recent Deloitte research on Singapore's agri-food ecosystem, urban farming helps build a food system that is safe and sustainable. That is also the reason why the Singapore Food Authority has set up a $44.4 million agri-food conversion fund in 2021 to encourage people to switch to sustainable farming models, deeply integrated with technology. .
Urban farms are key to building strong food systems in cities that rely heavily on imported food. These farms act as buffers for market supply, in the event of a supply chain disruption.
Besides, it also allows people to grow a variety of annual crops. With soilless agricultural systems such as aeroponics and hydroponics, growers can reduce problems associated with soil-borne pests, thereby increasing crop yields.
Sustenir, a Singapore-based agritech startup, owns high-tech indoor farms that can achieve 14 times more productivity than traditional ones.
The main market of agricultural technology
Parallel to agricultural technologies is the fact that farmers are increasingly using e-commerce platforms to sell products directly to city residents.
In Singapore, Urban Tiller, a startup that allows only 8 hours after harvest, products have been delivered to households. In Indonesia, people in Bali and Java are turning to e-grocery platform Sayurbox to order fresh produce directly from locals.
Online agricultural shopping is growing at a fast pace, making Southeast Asia a key market for agricultural technology investment. According to AGFunder, global agriculture startups in 2021 have raised a total of $51.7 billion, nearly double the previous year.
Asia is the largest global food market, with its market share increasing from 42% in 2014 to 50% in 2020. It is predicted that consumers will spend an additional $4.4 trillion on food in 10 years. with the changing demographics and increasing demand for food in both quantity and quality.
Vinh Ngo (According to Kr-Asia)
You are reading the article
The future of Southeast Asian agriculture in the digital age

at
Blogtuan.info
– Source:
vietnamnet.vn
– Read the original article
here