Gia đình
The guy who confessed to going to karaoke gave his wife a big shock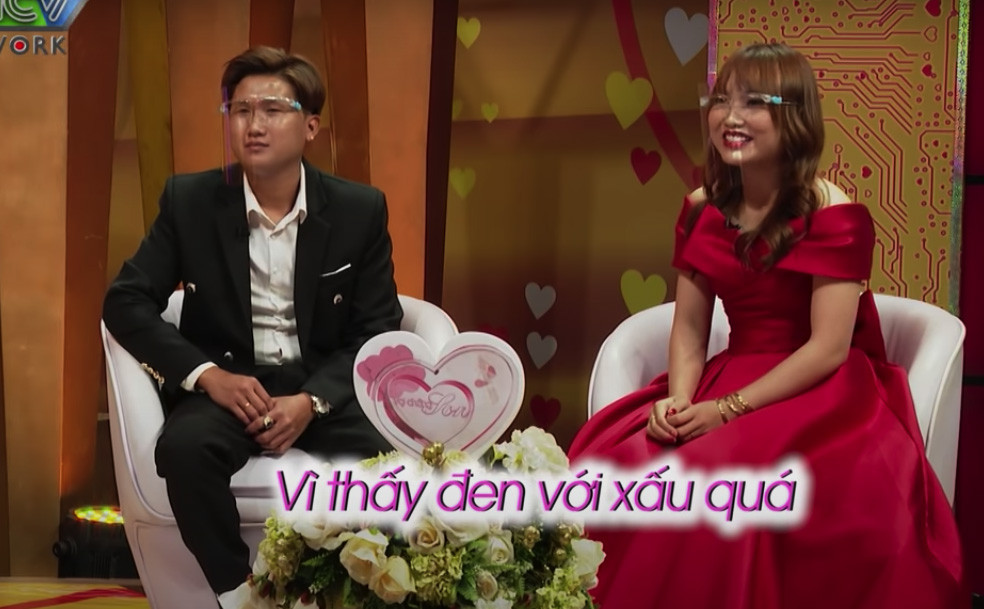 Nguyen Van Len, 27 years old is currently a YouTuber, from Binh Dinh. His channel has mainly food and comedy content, with nearly 1 million subscribers. Mr. Len appeared at the show with his wife, Nguyen Thi Minh Nguyet, 24 years old, working as an online salesman.
Talking about the first time they met, Nguyet said that she met her husband during an outing with a friend. That time, Mr. Len brought a friend, but they were just friends. When he met Nguyet, he was immediately impressed. "I feel love for my wife, like a thunderbolt of love, so I decided to ask for an equal number."
The boy who was commented by his wife as being ugly, black, and thin had a very strange way of asking for a number: "block her way to the toilet, don't let her number in", so Nguyet "gives great".
At home, he texted continuously, but Nguyet didn't text back until 2-3 days later.
That year, Nguyet was 18 years old and up to 21. "At first, I didn't have an impression of him because he was so ugly, but he sang well, so I had to turn around to see who sang".
Just over a month later, the two went out separately. That day, Len was still a playful and poor boy. After eating and drinking with friends many times, missing 100-200 thousand is to plug in the phone at the shop. He once lied to Nguyet that she borrowed her phone for a few days, but actually brought it to plug in. But then the phone "flyed without wings" and he lied that it was lost. It wasn't until after getting married that Nguyet knew the truth.
When they first met, Nguyet brought her boyfriend home, but the whole family did not support him because he said he was playing. But after a while, everyone loved Len. When Len brought his girlfriend home to debut, his parents also "didn't accept" because Nguyet was still at school, and her appearance was small. She was also criticized for not knowing what to do, lighting a wood stove with a dirty face but the fire still did not burn. That story is still funny to this day.
Talking about his wife's bad habits, Mr. Len said, his wife is hot-tempered, sad, nagging, and talking about old stories. She also has a "bad character" that doesn't like her husband giving flowers, but only likes to transfer money and take her out to eat. "Giving flowers, you can only get 1 flower, but giving a bunch of flowers is scolding, nagging, crying up and down."
Explaining this, Nguyet said "because I see 1 branch is fine, 1 bunch is a bit expensive".
Meanwhile, she "accused" her husband of being carefree and heartless. "My personality is often self-pitying and emotional. Many times I lay next to him crying but he didn't know anything, rolled back to sleep."
"I'll do it if I ask for it at home, if I don't, I'll just do it," Nguyet said.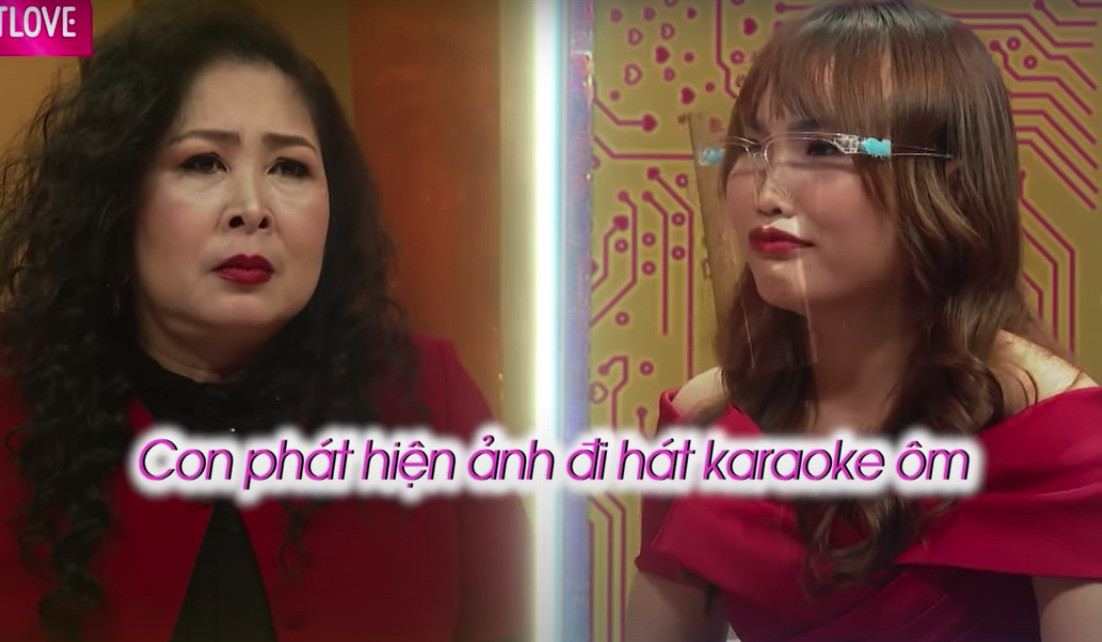 Share about the marriage In his 4 years, Mr. Len confessed that he used to go over the limit when he and his friends went to hug karaoke. When discovered, Nguyet was "mental breakdown, crying too much". At that time, she had just given birth 3 months ago.
"I also thought that maybe now I cry forever, so I decided to forgive even though my heart still hurts."
After that time, she started to control her husband's phone, but now it's gone because Len has regained his wife's trust.
Nguyet expressed, now she just wants her husband to be less heartless.
At the end of the program, with the advice of MC Quoc Thuan, Mr. Len apologized and gave flowers to his wife. He promises to fulfill his previously unfulfilled promise to take his wife on a honeymoon.
Dang Duong
You are reading the article
The guy who confessed to going to karaoke gave his wife a big shock

at
Blogtuan.info
– Source:
vietnamnet.vn
– Read the original article
here