Sexy lingerie trends for men
As a gay artist, LaQuann Dawson (27 years old, Brooklyn, New York) often takes self-portraits at home in female lingerie. But he noticed, the jumpsuits and the crotch size did not fit him. To solve this problem, he chooses to buy larger items.
Until one day, while surfing Instagram, he came across a company called Leak NYC that specializes in producing sexy bodysuits and see-through materials for men's comfort. Dawson exclaimed: "It really is like a gift from God."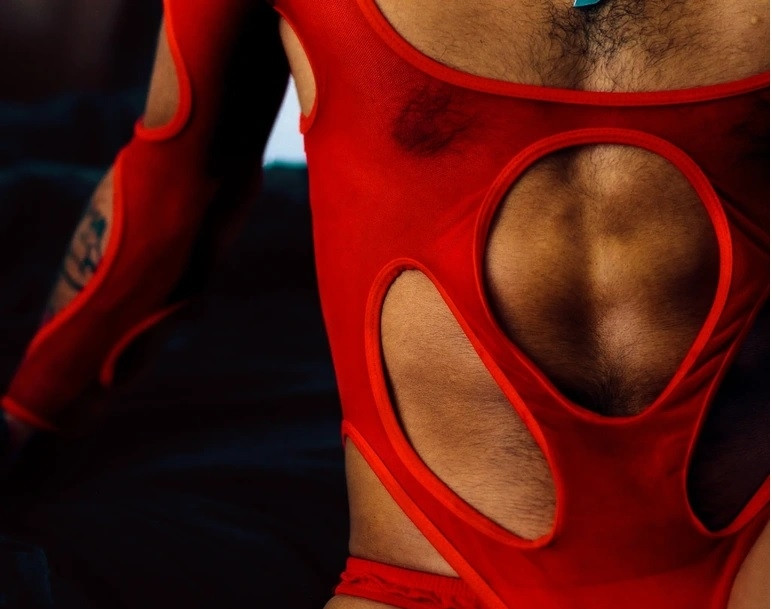 Targeted at men looking for sexy bras, more tailored to individual needs and preferences, a number of brands are emerging, such as Menagerié, Candyman Fashion and Ciciful. The marketing messages of these brands are often associated with positive attitudes about the body and sex. Mainstream fashion brands are also starting to enter.
Cosabella – an Italian lingerie brand founded by a couple in 1983, began "launching" men's underwear models in lace or ultra-thin material since November last year.
Guido Campello (41 years old) – co-CEO of the company said: "Not everyone is ready to accept these trendy products, because some people will not like them. Fashionistas , gay men, they choose to use this fashion."
However, he managed to convince one of his most demanding customers, a father named Ugo Campello, who is also a co-founder of the company.
The openness of the new era
Savage x Fenty, the lingerie brand started by singer Rihanna, released its first menswear collection in 2020. "The whole thing sold out in 12 hours," said Christiane Pendarvis, sales director. of the brand said. This year, a special collection featuring a cherry red belt and mesh crop top was launched on Valentine's Day February 14.
Ms. Pendarvis added, many customers are not girls, new men like to buy. "It can be self-expression, so if you want men's lace underwear, go ahead."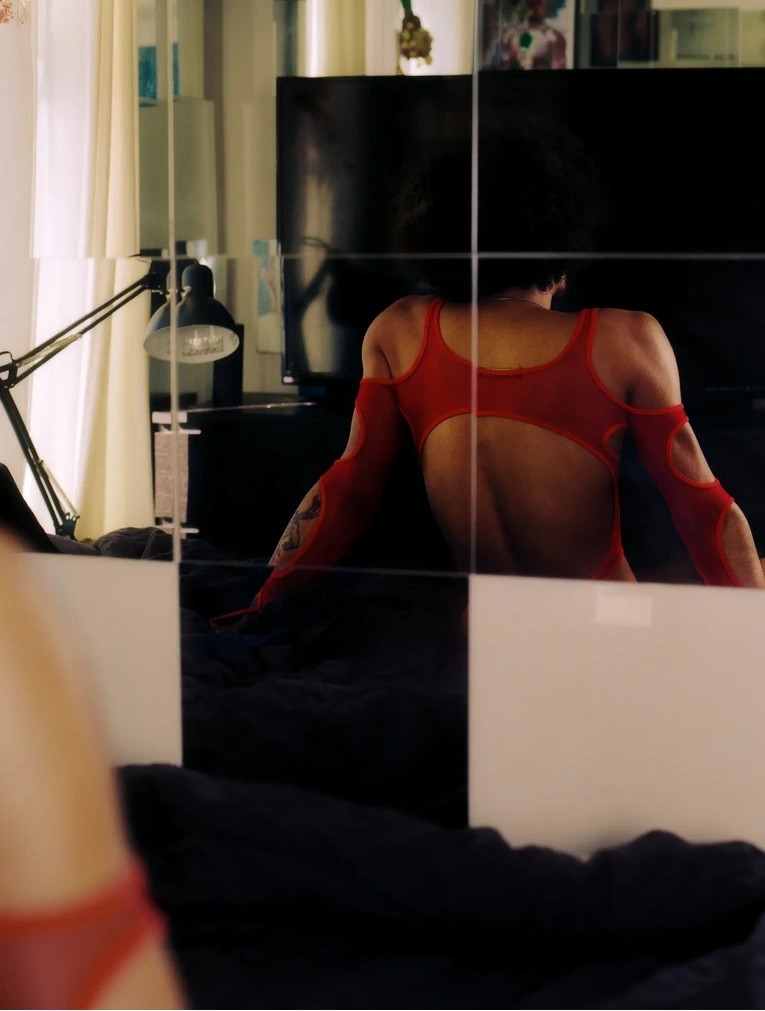 Fleur du Mal – a luxury lingerie line with stores in New York and Los Angeles (USA) recently introduced the Fleur Pour Homme collection, which includes shorts made entirely from lace. According to Jennifer Zuccarini – the brand's founder, this type of product sold out within 2 days and there were more than 500 people on the waiting list to buy.
Sales of sexy lingerie have surged during the pandemic, and many manufacturers see an untapped market for men developing another apparel trend: gender-neutral clothing .
"Men's underwear is a small part of a larger movement. You have a whole generation of adopters," said Francesca Muston, vice president of fashion content at WGSN, a trend forecasting company. Gender inclusion and diversity. For the fashion industry, this is a huge opportunity."
Men's underwear trends are not entirely new. Valerie Steele, Museum Director at the Fashion Institute of Technology in New York and author of "Fetish: Fashion, Sex & Power," has been researching men's underwear since at least the 1920s.
"High-end men's underwear throughout the 20th century was often made of silk – the fabric we've always thought of as being meant for women," says Steele.
She also cites International Male – first published in 1974 and often referred to as Victoria's Secret for boys; including pictures of boys wearing sexy lingerie. "It's mainly stemming from gay culture, but also sexual emancipation in general," she said.
Louis Dorantes (30 years old, who founded Leak NYC in 2016) said: "We are entering a new era where men feel comfortable wearing suits made from delicate fabrics – something didn't exist when I was growing up. I felt the new world was really strong and open."
Dorantes – who frequented the club when he was a designer of Rag & Bone in the 2010s said: "The sexy lingerie sets are inspired by parties in New York – where the co-culture is masculinity combined with a fashion aesthetic. Those clothes can be worn in the bedroom or at the club. Everything is well designed and beautiful. I need to upgrade the things I wear. , whether it's a belt or a body-hugging bodysuit that accentuates my features as a man in menswear."
Bowen Yang (31) is a loyal Leak NYC customer who considered wearing a mesh bodysuit while attending the Critics Choice Awards last month. "Men's underwear is a really beautiful way to empower yourself, if you will," says Yang.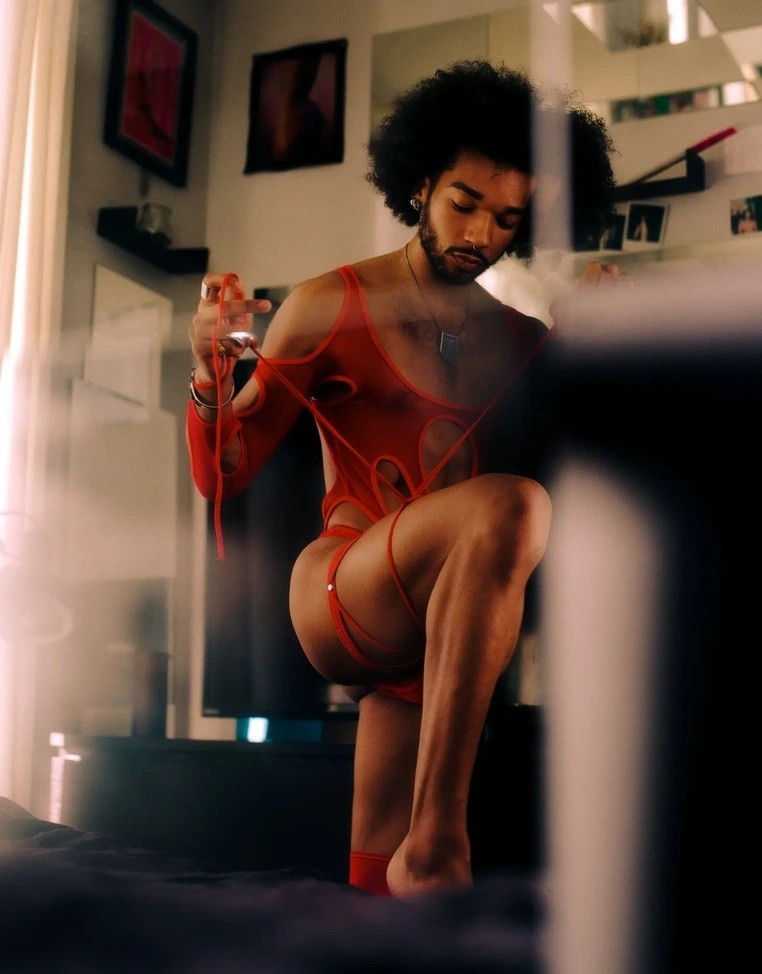 Kennie Mas – a men's clothing and underwear brand founded in 2018 in Toronto (Canada) is also well received by the LGBT community. The products launched recently, including a shiny purple topless bra and a flower panty made of stretch fabric.
Mas (28) said: "The more feminine the items, the more I see them selling. Men's underwear or whatever you want to call it is definitely trending right now."
Some men with a more traditional aesthetic are also gradually turning to new underwear.
Steven Green (28 years old) – a photographer and plus-size model living in Kansas City (USA), was hired to perform in the Savage x Fenty show in 2020. "I never thought about lingerie for me. men until I worked with them," Green said. Previously, he only wore Calvin Klein or Polo Ralph Lauren panties, but since then Green has expanded his underwear wardrobe.
Now, for special occasions with his wife, he opts for Savage x Fenty red satin shorts. Because: "If I want to be a little hotter, I will choose those, and their materials are also more advanced. For men, we now have Victoria's Secret," Green concluded.
According to Dan Tri
You are reading the article
The openness of the new era

at
Blogtuan.info
– Source:
vietnamnet.vn
– Read the original article
here