Thế Giới
The US announced new sanctions when Russia attacked Donbass
Day 2 of the new Russian offensive in the southeast UkraineThe US has announced new sanctions against Russia.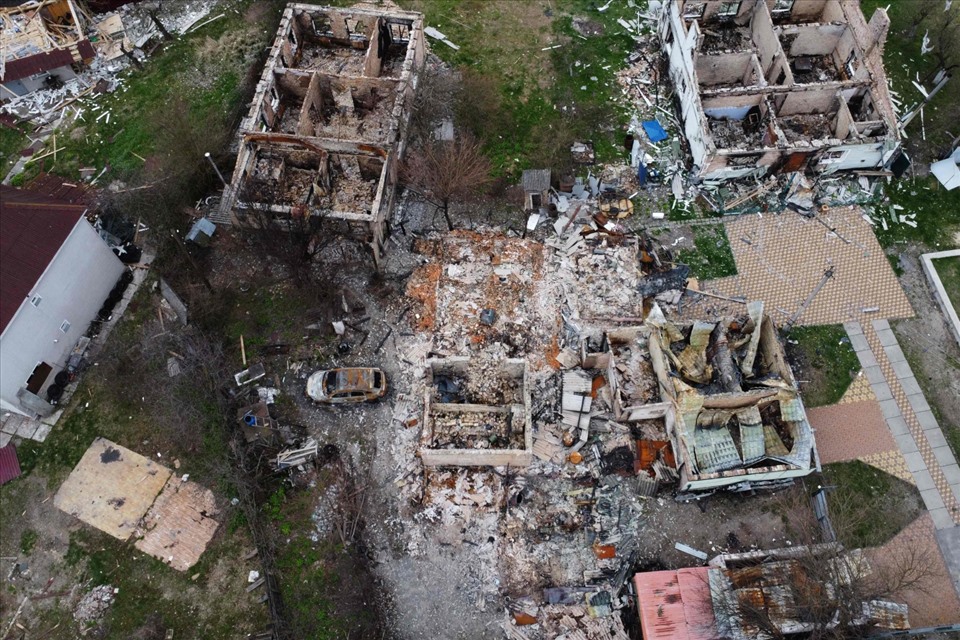 Government US President Joe Biden announced new sanctions against a Russian commercial bank, a Russian oligarch and the Russian cryptocurrency mining industry.
Sanctions against Russia were announced by the US Treasury on April 20, the second day of a new Russian offensive in the Donbass region, southeastern Ukraine.
Earlier on April 20, US Deputy Secretary of State for Political Affairs Victoria Nuland revealed a new round of sanctions against Russia. He told MSNBC that the US must "continue to increase pressure" on the Russian leader and the richest Russians in order to exert pressure within Russia.
The Biden administration is also preparing a new security package to provide Ukrainian forces with weapons to help fend off Russian attacks in the region. Donbass. Mr. Biden said on April 19 that the administration would authorize the delivery of more artillery to Ukraine.
In a notice on April 20, the US Treasury's Office of Foreign Assets Control confirmed that it had taken measures against Transkapitalbank – a private Russian commercial bank that has been in business since 1992.
The agency also targeted a "worldwide network of sanctions evasion and ill influence" led by Russian oligarch Konstantin Malofeyev. Mr. Malofeyev was previously assigned sanctions in 2014 and was charged by the US Justice Department with violating sanctions in early April.
The US Treasury Department's Office of Foreign Assets Control again appointed Malofeyev on April 20, along with his son Malofeyev and 40 individuals and organizations affiliated with Malofeyev's network.
In particular, during the punish Russia latest, the US imposed measures on a Russian virtual currency miner for the first time – targeting the industry believed to be the third largest in the world.
Specifically, virtual currency mining company Bitriver was punished. Affected entities include Switzerland-based parent company Bitriver AG and 10 subsidiaries of Bitriver AG based in Russia.
In addition to the announcement of the Ministry of Finance, Politico said, Foreign Minister America Antony Blinken announced the same day that the US State Department had imposed visa restrictions on hundreds of Russian individuals along with various other measures to punish Russia's military campaign in Ukraine.
You are reading the article
The US announced new sanctions when Russia attacked Donbass
at Blogtuan.info – Source: laodong.vn – Read the original article here