Trinh Trinh – child of the ancient Tuong family (grandparents are artists Minh To, Bay Su. Parents are tuong artists Xuan Yen, Huu Canh.After finishing high school, Trinh Trinh did not go to university like many drama artists. , other cinema.
Trinh Trinh's greatest degree is art, which has been ingrained in her blood since she was born and raised in a family of artistic heritage.
See you at a familiar cafe on Trung Son street, Binh Chanh, HCMC after she takes her children to school. But the joy seemed to multiply when the writer not only met Trinh Trinh but also found baby Nghi Xuan (daughter of Pham Cong – Cuc Hoa, director Luu Bach Dan) 32 years ago.
She is now a 46-year-old woman and has a life partner that everyone in the country knows about: Artist Kim Tu Long.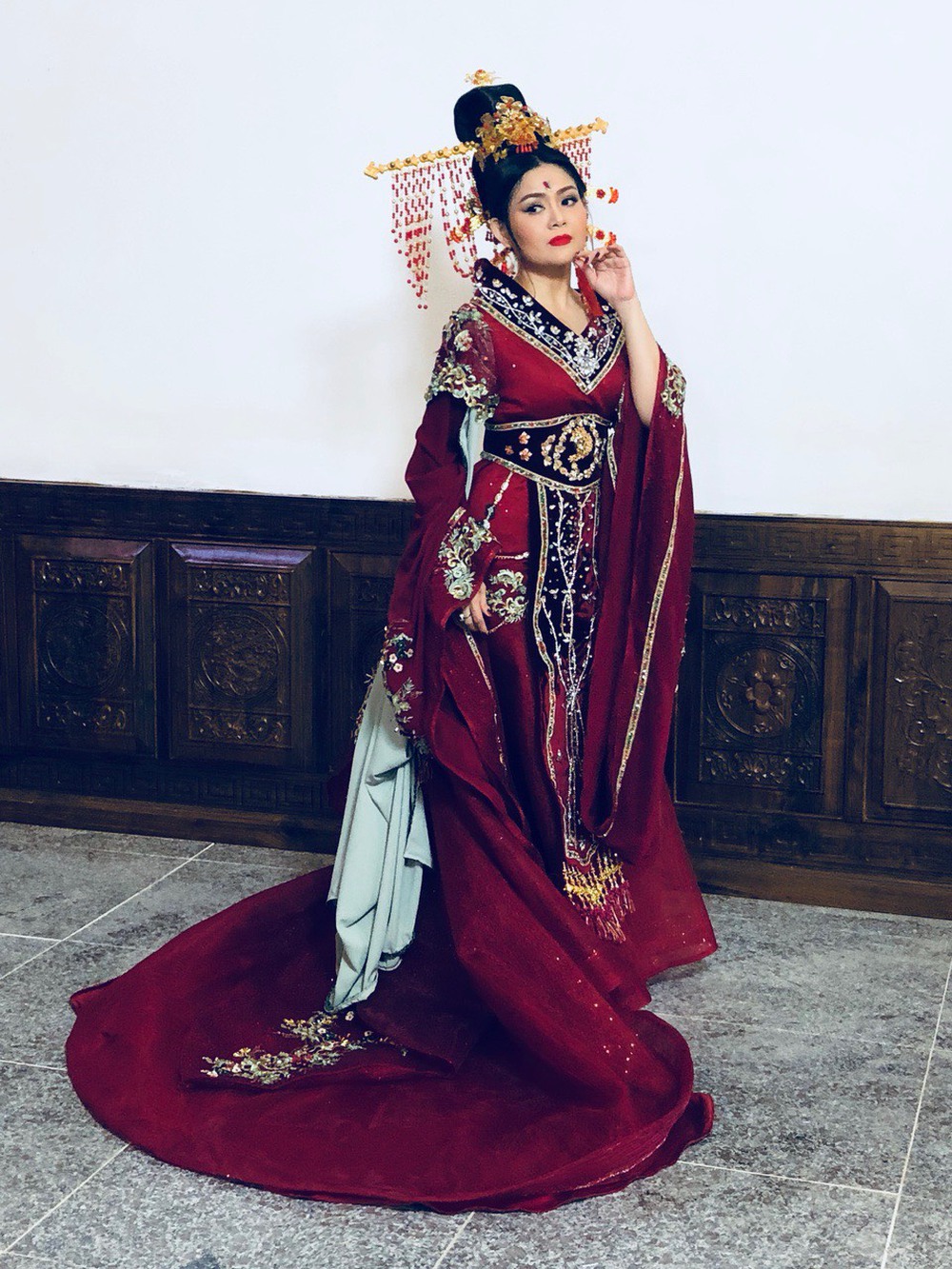 Feeling lightheaded when the audience wept for Nghi Xuan
She has come a long way for 32 years from baby Nghi Xuan to current artist Trinh Trinh. Memories of the day of filming Pham Cong – Cuc Hoa still make you sob?
Trinh remembers very well that it was the end of 1987 casting the role for the film Pham Cong – Cuc Hoa, then filming in 1988, the film aired in 1989. Trinh's biological uncle is director Phuong Hoang who has the opportunity to cooperate with Ly Hung.
At that time, Trinh and her younger brother were a couple auditioning for the role of Nghi Xuan – Tan Luc. But then because Trinh's younger brother was too stunted, he could only play Tan Luc when he was a child. As for Tan Luc, when he and his sister went to find his father, he was a child actor named Tuan.
12 years old, had a movie in theaters that sold out tickets. Surely you still remember that memory?
Trinh remembers on the way home from school, she saw Dai Nam cinema, every adult would bring a child. Trinh was allowed to watch the movie, at the movie's break, she looked up at the audience sitting next to them and saw them crying when they saw the scene of Nghi Xuan and Tan Luc running away from home to beg.
At that time, Trinh was very surprised and surprised when the audience sympathized with the character Nghi Xuan so much.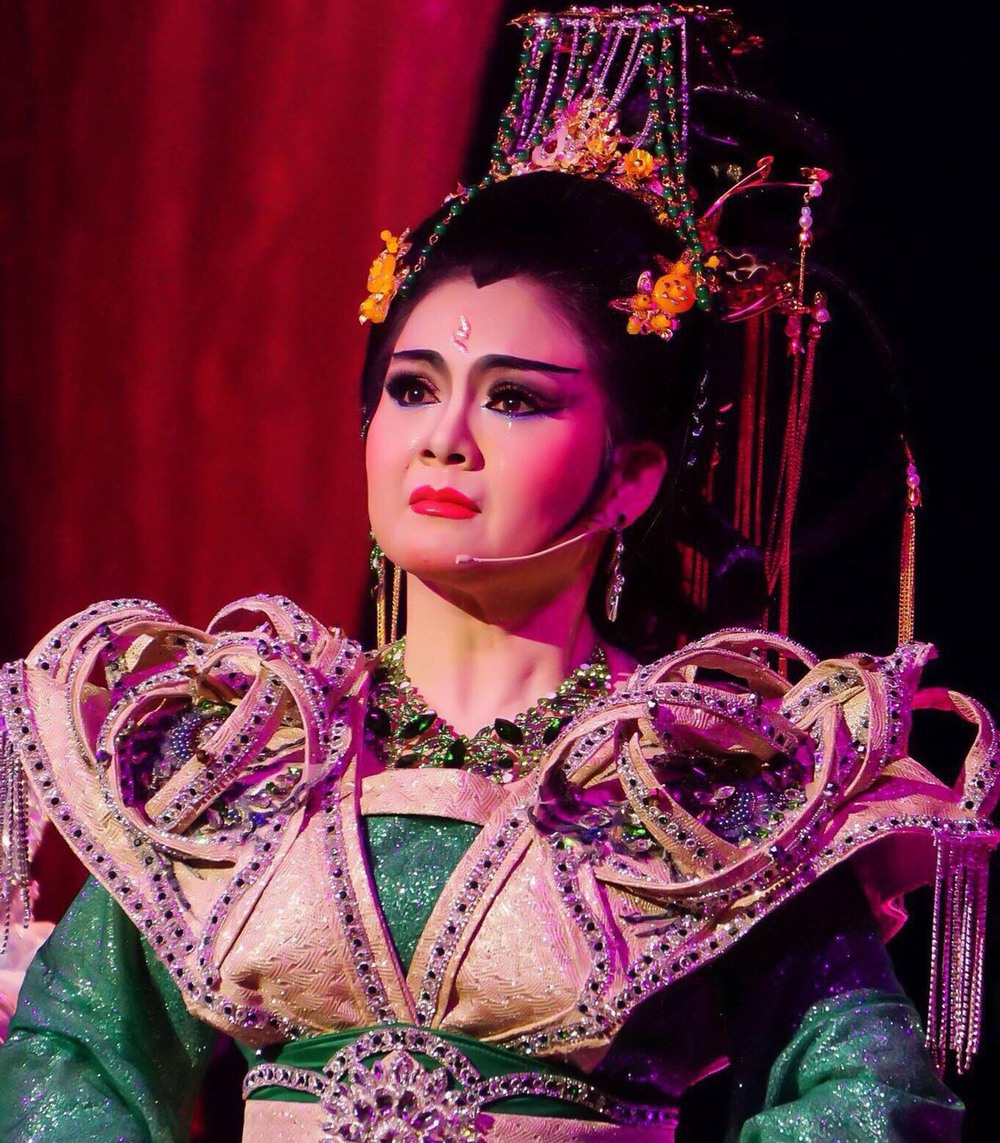 At that time, she was the "daughter" of two famous stars Ly Hung – Diem Huong in the movie. How does Trinh Trinh feel?
At that time, Mr. Ly Hung, Cong Hau, and Ms. Diem Huong were still not famous because they really started to become famous after the movie Pham Cong – Cuc Hoa was released in theaters.
On the set at that time, they were all still in their youth, everyone was joking around all the time. Cong Hau then played the villain Le Bau, the son of a minister, but in real life he was kind and gentle.
Another famous character in the Cai Luong stage when filming Pham Cong – Cuc Hoa is the artist Thoai My, who plays the role of Princess Bao Chau.
As for Mr. Ly Hung, when he was on set, he kept teasing Trinh Trinh because he ate so well and ate a big bowl of rice. That day Trinh liked the most when receiving a bowl of rice from the film crew, it was a very delicious and strange bowl of rice in her actor's life.
Feeling excited when every week, the director of the film crew distributes food vouchers to the actors. Holding the meal voucher is like receiving sand! That day Trinh did not know how to spend money.
Later, when Trinh went to perform, she met Ly Hung the most. In the 90s, Trinh also watched many movies starring Ly Hung, Diem Huong, and Cong Hau.
When she was with the film crew, Trinh was in 6th grade and did dropping out of school like that have any effect on keeping up with the knowledge in class with her friends?
Trinh has a second sister to help with clothes and meals. The longest time traveling with the group was to Da Lat, about 7 days. Then came the filming studio in Thu Duc, then it was still very wild.
Canh Nghi Xuan carried Tan Luc to beg, dressed up to get mud plastered on his clothes, then they darkened his face, but there was no chalk like now. The gravel road is undulating and rugged, each scene sometimes has to be redone 10 times to meet the requirements.
After finishing the film Pham Cong – Cuc Hoa, Trinh was invited to play a supporting role as the daughter of the fisherman who saved Luc Van Tien in the plastic film Luc Van Tien. After that movie ended, Trinh focused on reforming instead of trying her hand at cinema.
With Cai Luong, Trinh Trinh came to the stage as just a "child of the family", that was enough for Trinh to successfully act in the play Thanh Xa – Bach Xa with artist Kim Tu Long, the role of Dac Ky…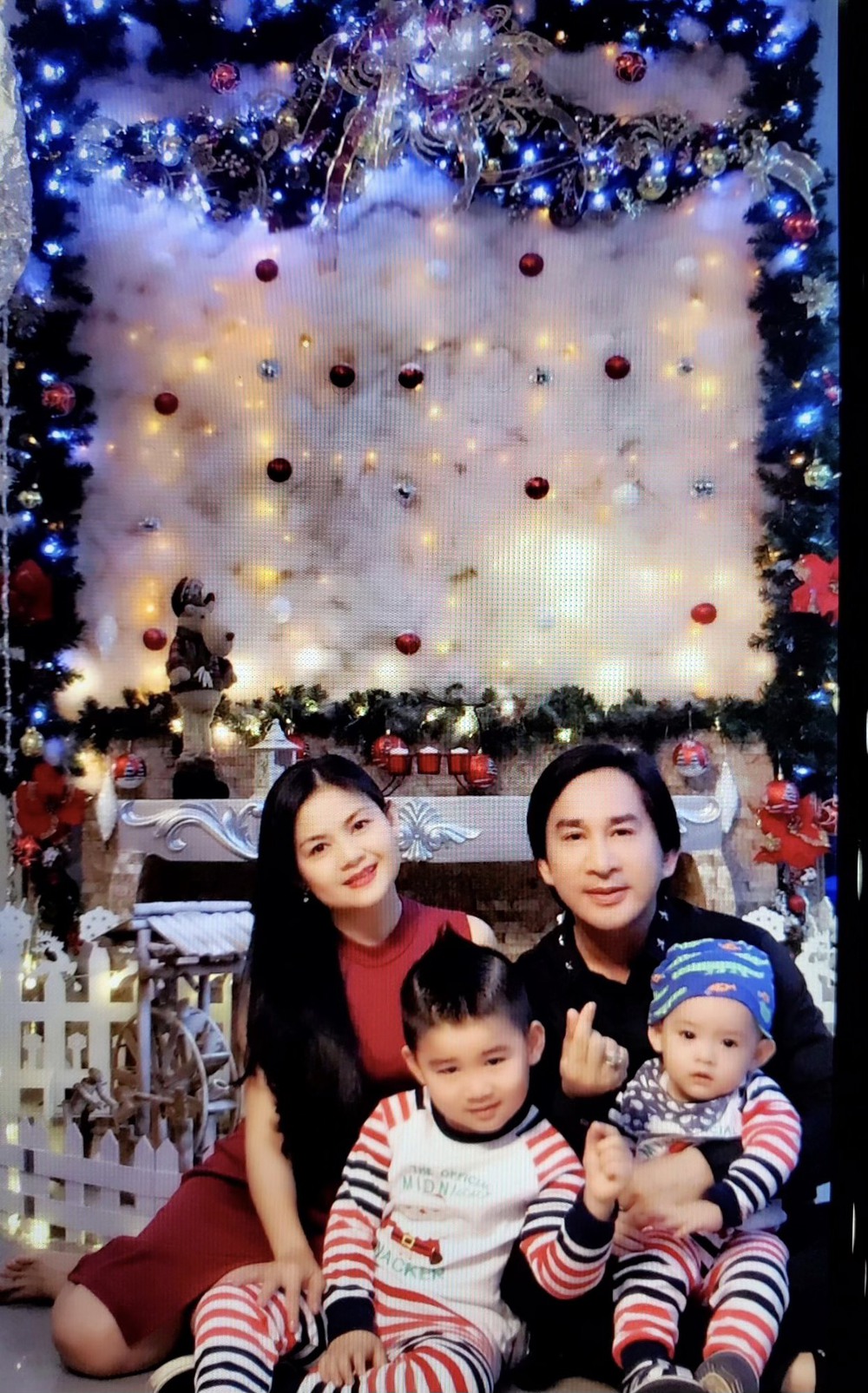 Family of artists Trinh Trinh and Kim Tu Long.
Bao Kim Tu Long "just consider me like a trash can"
As a reformed artist, being a "son of the family", Trinh Trinh must know Kim Tu Long very well, not waiting for his unfinished love to be surprised: Wow! Are you a famous reformed artist Kim Tu Long?
Trinh joined the Song Be 2 troupe and knew Kim Tu Long since the late 90s, when he was very famous, performing quite expensively the song Rain, The Last Words for Love.
Trinh Trinh is also in a romantic relationship with another person. At that time, Trinh and Kim Tu Long were like two parallel lines, seeing each other, walking together, performing together, acting together, but their hearts did not meet at that time.
Artist Kim Tu Long is her first husband. Only thing is, in the past 13 years with Kim Tu Long, she lived peacefully without asking for that marriage for herself a wedding in a bridal suit as desired by many other girls of marriageable age?
Right. Trinh is content with what she has. Mr. Kim Tu Long is an extremely responsible and understanding husband and father. He worked hard, doing business to take care of Trinh's mother and daughter to have a full life. As for the money Trinh earns, he lets Trinh take care of her mother or do whatever Trinh wants without being jealous.
Coming to Kim Tu Long, it was Trinh Trinh who was also an insider who was surprised by her decision, let alone the audience.
A man, no matter how great, sometimes "has" when he comes to live together…
Trinh and Mr. Long are two pieces that complement each other in order to be more complete than the other half's weaknesses.
One day, Mr. Long got angry with Trinh over the phone, really if at that time Trinh also got angry and argued loudly, surely the peace in Trinh's soul would also be lost.
What to say about the peace of the family home? After waiting for Mr. Long to get angry, Trinh asked: "Have you finished talking yet?" Mr. Long was silent because he knew that he had made Trinh sad. Then Trinh hung up the phone and when he came home at night, the stress also disappeared.
The elders said: "If the husband is angry, the wife will speak less / When the rice boils on a low fire, you will know what life will be." That's it.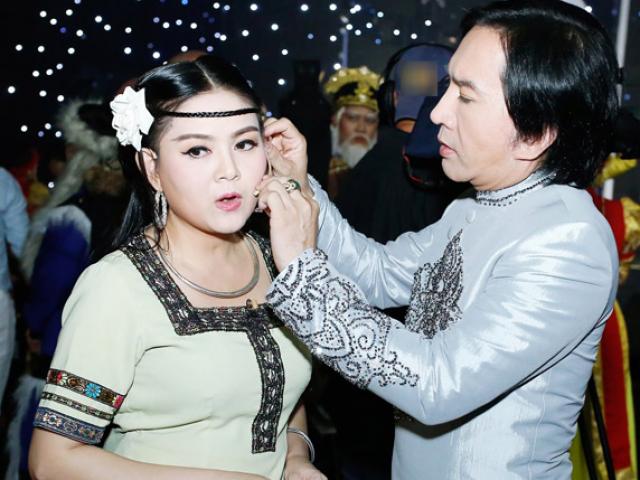 Trinh is calm, rarely impulsive, but chooses to endure, calm down to let the storm pass. It's like giving but not giving back. Have you ever felt like you were overstepped?
Trinh does not bring the artist's personality into family life. Sometimes the two children quarrel, the older one gets angry. Trinh pulled the child closer to her, rubbed her hand over hers to calm her down, and talked to her to forget the shock she felt before.
When she had children, Trinh voluntarily cut off 50% of the show, currently only receiving selectively to have more time to take care of the children, to balance between children and the stage. Every day, taking her children to school is a simple joy in Trinh's life.
The way to live with her husband is slow and honest, but to live with her husband's ex-wives and his children from a previous marriage is not easy. If you are not attentive and civilized, it is easy to make yourself awkward?
Trinh did not "color" with her husband's ex, when she met Lan, Cam still greeted each other politely. Trinh also let her children call her two sisters Lan's mother and Cam's mother.
Because there are still children between the three women, they are siblings by blood, so let's let them stick together and love each other in the most natural way.
https://soha.vn/3-nguoi-phu-nu-co-nhung-dua-con-la-anh-chi-em-cung-huyet-thong-hay-de-chung-thuong-nhau-20220421160507051. htm
You are reading the article
"Three women have children who are blood brothers and sisters, let them love each other"

at
Blogtuan.info
– Source:
Soha.vn
– Read the original article
here