Giải trí
TikToker, YouTuber as life-changing accessories, earn hundreds of millions, buy a luxury car at home
After a period of effort, Loc Fuho, Dat Villa have a life that many people admire.
The growing social network brings many opportunities for young people to have a job, a stable income and a better life. In recent years, TikToker and YouTuber are "hot" jobs that bring fame and rich life to many people.
Dat Villa
Dat Villa's real name is Dang Thanh Dat, born in 1994 in Hanoi. After being known by many people through MXH TikTok, he is determined to invest more in this platform with videos revolving around his close life or humorous "trending". Up to now, Dat owns a TikTok channel with 5.9 million followers and nearly 140 million likes. He was also honored to receive the Most Favorite Live Player of 2021 and TikTok Live Master 2021 by TikToker Vietnam.
With his popularity, there were rumors that Dat Villa's monthly income was up to 700 million VND/month. Dat quickly denied: "Tiktoker's income is not fixed, so it is quite difficult to give a specific number. However, on average, every month after deducting all expenses, I save about 50 million dong". After only 1 year of doing TikTok, 9X has paid off all the debt to his parents and owns the first 1 billion dong. By the end of 2021, the guy bought a car with a list price of nearly 3 billion.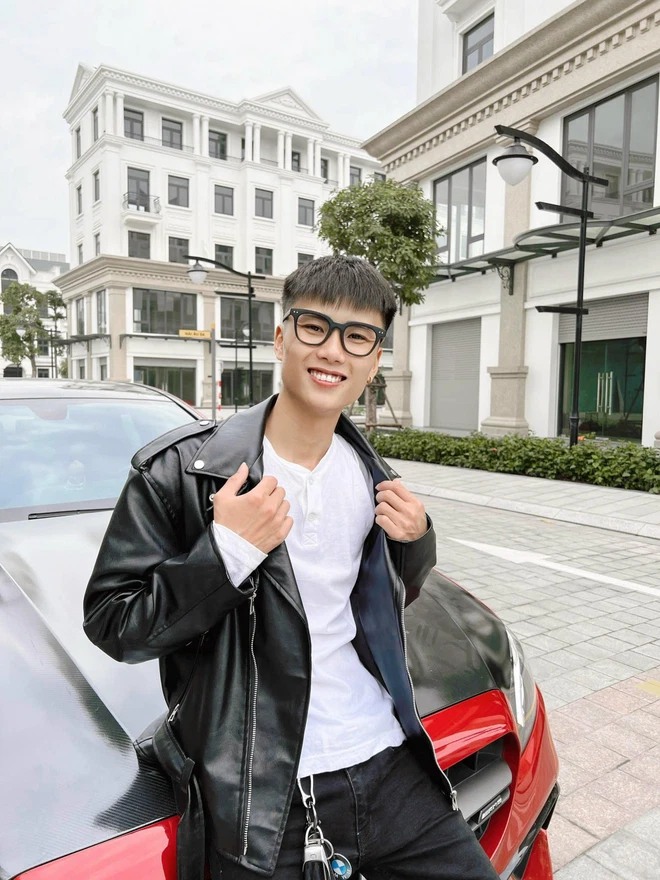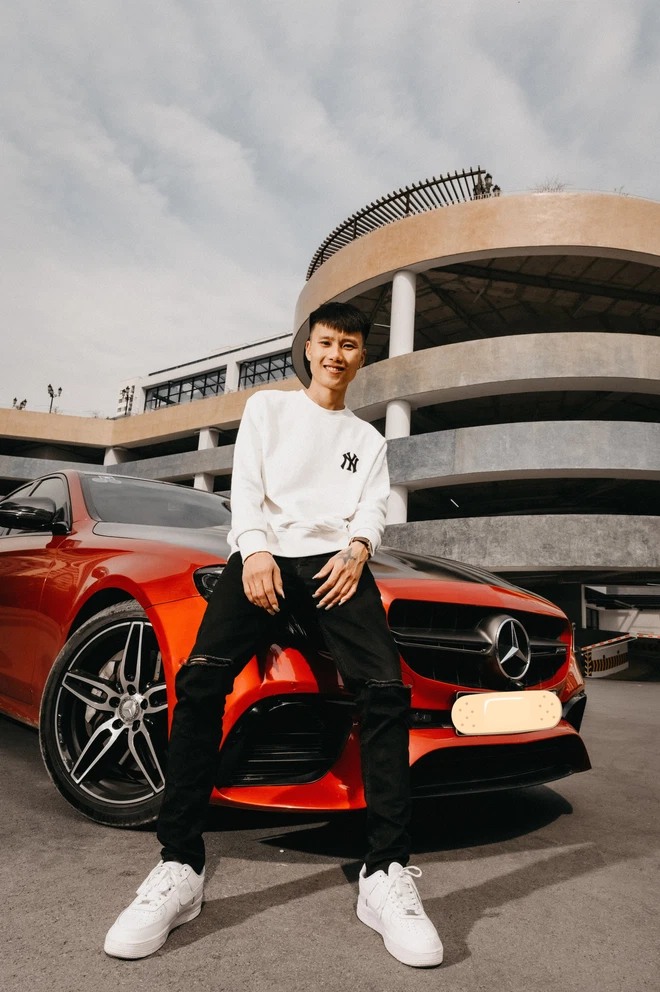 Few people know that in order to have the current success, Dat Villa used to have a miserable life, working hard to maintain his life. Nam TikToker used to work as a kitchen assistant, then a chef, a driver of technology cars, thrifty delivery, and accessories.
At the age of 20, Dat was an ordinary barber, and he and his friends shot some videos for entertainment purposes. The videos are all made with popular phones, so they are very simple and rustic but suddenly received the love of netizens. Therefore, he invested more in TikTok and achieved success.
Loc Fuho
With the online community, Loc Fuho is no longer a strange face because in the past few years, he has been constantly noticed as a YouTuber. Loc Fuho's real name is Pham Van Loc, born in 1994 in a poor family, his mother is a second wife, so he struggled to raise two children alone.
Because life was too difficult, Loc had to leave school early, followed her mother to work as a housekeeper to earn a living. Then his mother got sick and died. As his brother, Loc Fuho went to work, took care of his sister, lived in an unfinished house, even the walls were not finished.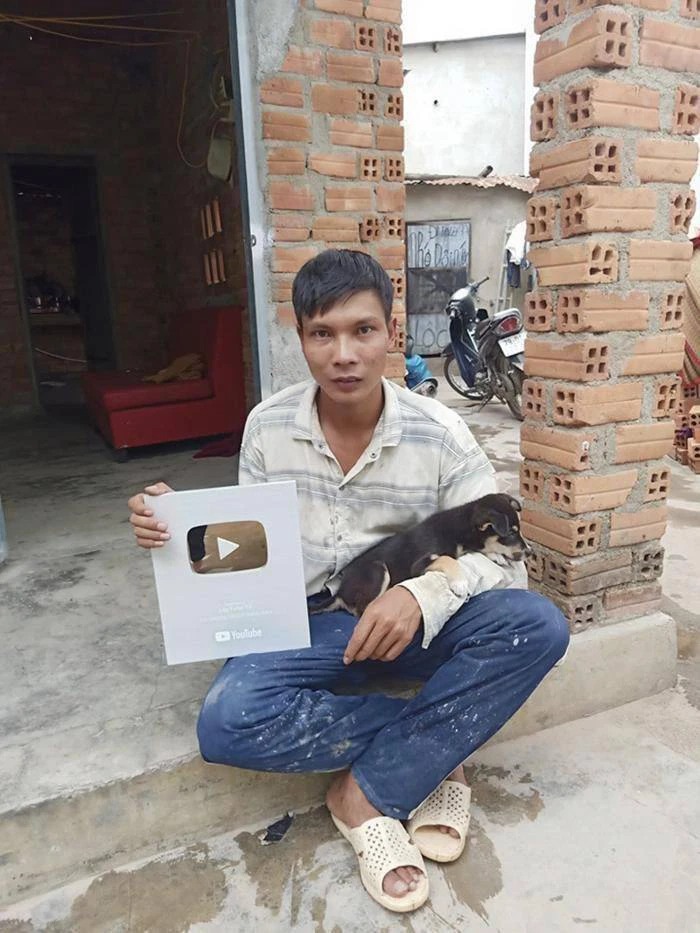 In 2018, Loc Fuho emerged as a social networking phenomenon by constantly leaving humorous comments on forums and Facebook groups. In July 2020, Loc Fuho set up a channel YouTube Particularly with content revolved around daily life, cooking, working… Less than 1 year later, the channel has attracted more than 1 million subscribers and on average each video has millions of views because of its speaking style. Truthful, humorous story of Loc Fuho. Some time later, he was also known for his live stream teaching assistants and was nicknamed "Teacher Loc".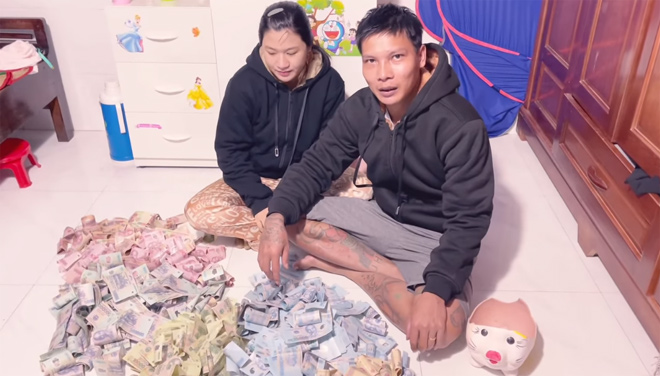 The male YouTuber's livestream videos all have "terrible" views, surpassing many A-list artists, causing him to be rumored to earn 400 million/month. However, Loc denied it and said that the monthly income from the assistant job is about 15 million. As for YouTube, sometimes due to copyright issues and violations of standards, not every month has good revenue, on average, every month earns from several tens of millions, the highest is 200 million: "Loc's channel is more than 1 million members, people think making money is easy, but no, the truth is, it takes a lot of investment, travel expenses, buying equipment… If it's really easy to make money, everyone will do YouTube. Sometimes there are small channels, less followers than Loc, but they make more money than Loc," he said in a video.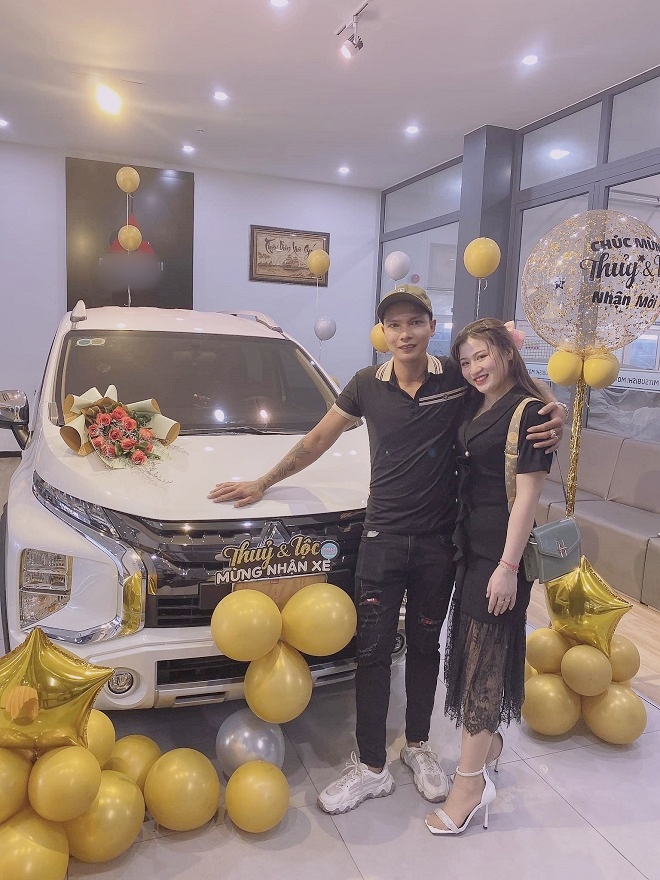 After a period of effort, Loc Fuho has a happy life with his wife Kim Thuy and daughter. At the end of March, the YouTuber and his wife shared a picture of going to pick up a car that costs about 700 million. Not to mention he also built a small house with a total cost of more than 100 million VND.
You are reading the article
TikToker, YouTuber as life-changing accessories, earn hundreds of millions, buy a luxury car at home

at
Blogtuan.info
– Source:
24h.com.vn
– Read the original article
here