World
"Tran Van Thao is ready for SEA Games 31"
After the relatively successful 30th SEA Games with 8 medals (1 gold, 5 silver and 2 bronze) and ranked 3rd in the subject after the Philippines and Thailand delegations, Vietnamese boxing is aiming for higher achievements at the tournament. SEA Games 31 on the home field.
Top boxers have been summoned, including an athlete who has made a mark in the professional arena but has not competed in the amateur arena for a while. That is Tran Van Thao, who had the last time in the amateur boxing ring at ASIAD 2018 in Indonesia.
Switching from professional boxing to amateur boxing seems simple, but the reality is completely different, which according to coach Trinh Van Tri (Master Trinh) – who directly trains Tran Van Thao at Trigger Boxing has assessed that " like two different sports".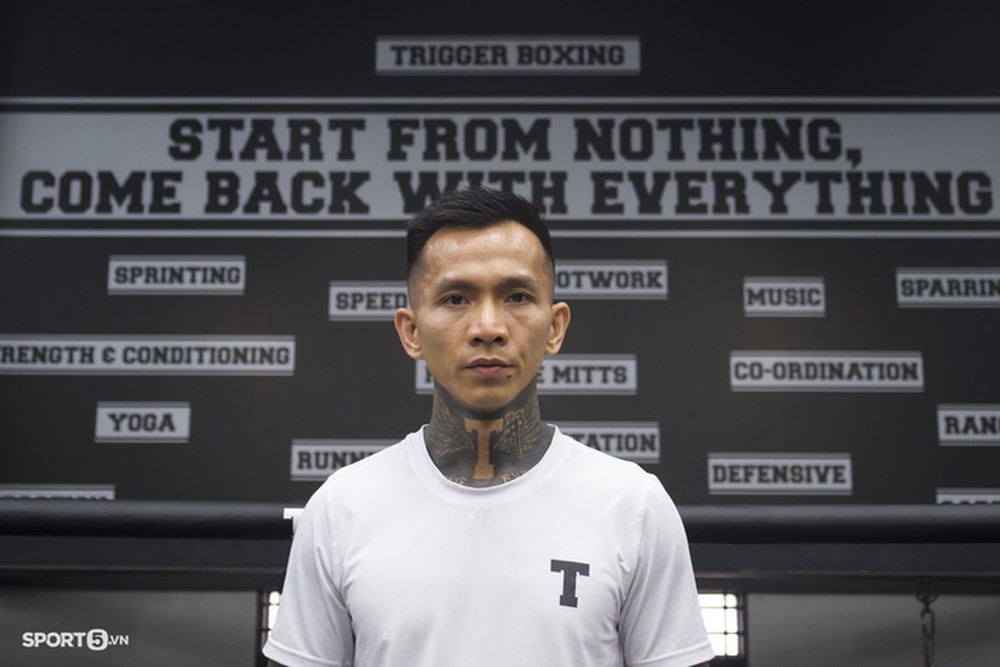 Coach Trinh Van Tri (Master Trinh) was the one who directly trained Tran Van Thao before going to the team to prepare for the 31st SEA Games.
"Professional boxing and amateur boxing can be called two different subjects. Professional boxing is like endurance running, whoever is more patient will win. Amateur boxing is running 100m, see who is faster and has better speed. The nature of the other two subjects, the muscle adaptation is also different.
I was quite surprised when Thao was called up to the Vietnamese boxing team. Switching from professional to amateur is like switching to another subject, so it is a bit difficult in the early stages. But now everything is fine, Thao has enough weight (52kg), is more agile and mentally stable to head to the SEA Games."
Tran Van Thao is a martial artist who was additionally summoned on January 24 after not being on the list on January 5. That was the period when he had just won a victory in the professional ring when he knocked out the undefeated Thai fighter Phayrom Booreung.
After that, the athlete born in 1992 practiced with coach Trinh Van Tri to catch up with amateur boxing. He is currently training with the Vietnamese boxing team in Thailand to prepare for the SEA Games.
This is an opportunity for him to rub shoulders with his teammates at the national team, as well as at the Thailand wide tournament. Van Thao reached the semi-finals and only lost to ASIAD champion Amit Panghal (India). This shows that the boxer nicknamed "The Trigger" (trigger) is ready for amateur boxing and is "more powerful than before".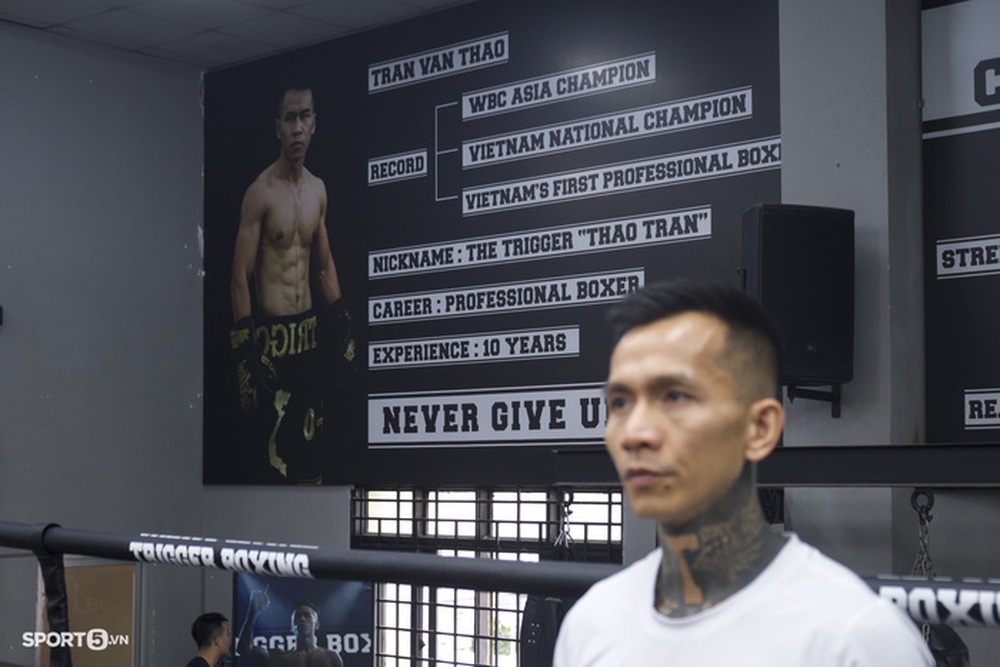 Tran Van Thao has achieved a lot of success in the professional arena, but the amateur arena like at SEA Games 31 will be a big challenge.
In the first round of ASIAD 2018, Van Thao clashed with the Chinese team's 2016 Rio Olympic bronze medalist Hu Jianguang and received defeat. An unhappy memory, but Mr. Tri assesses that his students will not be affected by the past:
"Thao has matured and matured and is therefore not easily influenced by the past. But that is Thao's personal experience, in the position of a coach when athletes have psychological problems, my task is to help them regain balance and return to the best psychological state.
At the previous ASIAD, Thao met a boxer who had returned to 3 Olympics, had not much time to focus with the team at that time, and suddenly switched to amateur competition when he was playing professionally. This time he has a lot of experience, moreover, has 3-4 months of practice to adapt to amateur boxing. I think Thao will perform well in the next SEA Games."
However, the 37-year-old coach also affirmed that this is not an easy task because even though it only covers Southeast Asia, the SEA Games has no shortage of high-class boxers who have won Olympic and ASIAD medals from strong boxing backgrounds. such as the Philippines, Thailand and even Indonesia.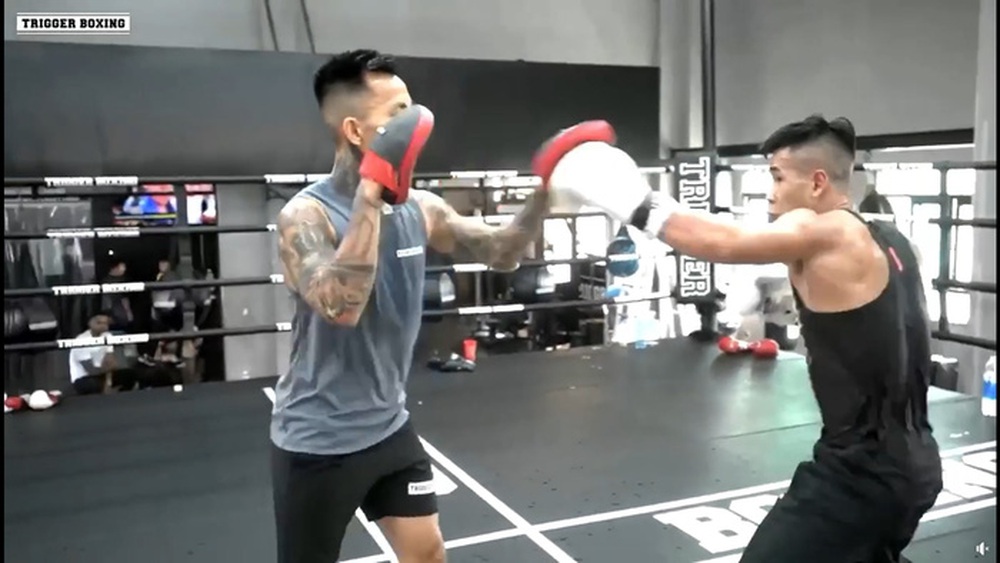 Tran Van Thao trains to catch up with amateur boxing with Coach Trinh Master (Photo: screenshot)
Looking at the table of medals in boxing at the previous SEA Games, Vietnamese boxing was far behind by two teams of the Philippines (7 gold, 3 silver, 2 bronze) and Thailand (5 gold, 2 silver, 2 bronze). Obviously, individual athletes will have to make a lot of efforts to make good use of the home field advantage.
After returning home, Tran Van Thao will practice with Coach Trinh Master from April 23 until the north to attend the SEA Games. He will practice according to a program that simulates a day of amateur boxing, usually starting with a weighing session in the morning and competing at noon – afternoon.
The morning practice session is mainly about hitting the wind, relaxing and recovering. Afternoon-afternoon training is the "main course", Van Thao will have to practice continuously and exercise with very high intensity so that the body can adapt and release strength at the right time when entering the tournament.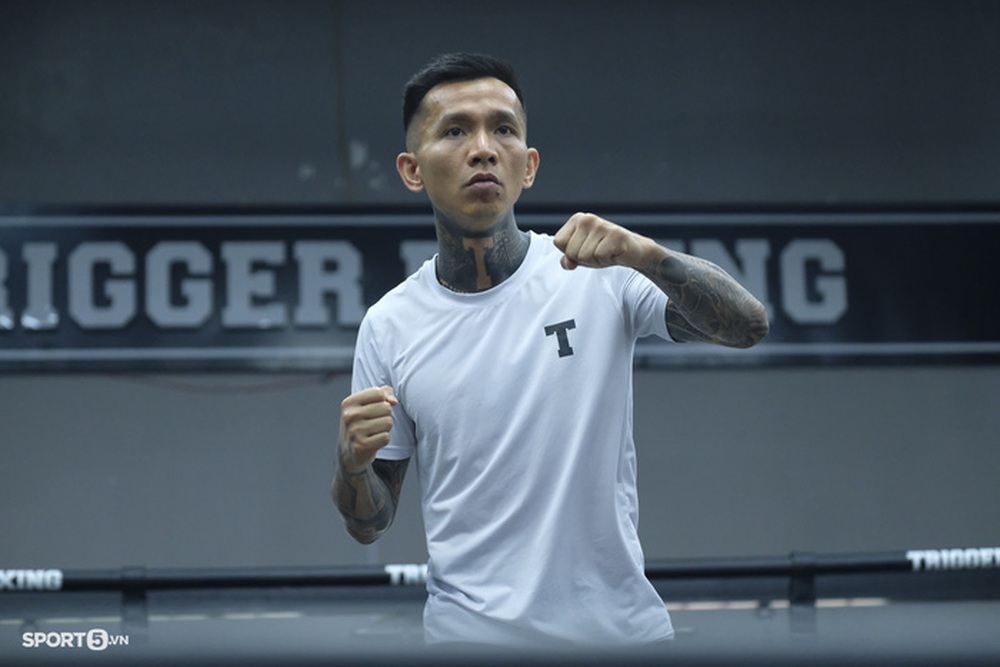 Master Trinh put his hopes on Tran Van Thao's ability to compete for a medal in the men's 52kg weight category at the 31st SEA Games
The 31st SEA Games boxing event will take place from May 15 to 22 at Bac Ninh Gymnasium. Coach Trinh Master personally has great expectations for the Vietnamese boxing team at this SEA Games, especially with Tran Van Thao in the men's 52kg weight class.
"I have never coached so an athlete won a SEA Games medal, if Thao can achieve a medal at the next Games, it will be a new step for Thao and also for my coaching career.
Of course, the element of luck is also important, but I will use that as motivation and work hard to bring fire into the exercises to help Thao bring home a medal for the national sport," Master Trinh said.
https://sport5.vn/hlv-trinh-van-tri-tran-van-thao-da-san-sang-cho-sea-games-31-20220421135651786.htm
You are reading the article
"Tran Van Thao is ready for SEA Games 31"

at
Blogtuan.info
– Source:
Soha.vn
– Read the original article
here