Thể thao
"Van Toan can play in the K-League"
After a 0-0 draw against Sydney FC, Jeonbuk partly proved the level of the championship candidate when defeating the Japanese runner-up Yokohama F. Marinos. Coach Kim Sang Sik of Jeonbuk highly appreciates Cong Phuong and Van Toan, and thinks that HAGL plays with confidence. That is Jeonbuk's strong point that HAGL must study carefully.
Coach Kim Sang Sik of Jeonbuk Hyundai Motors said before the match against HAGL club: "Many Vietnamese players are capable of playing in the K-League, even other tournaments in Asia. I pay attention to many Vietnamese players. Nam. I believe Van Toan can play in the K-League. Vietnamese football has improved continuously in recent times."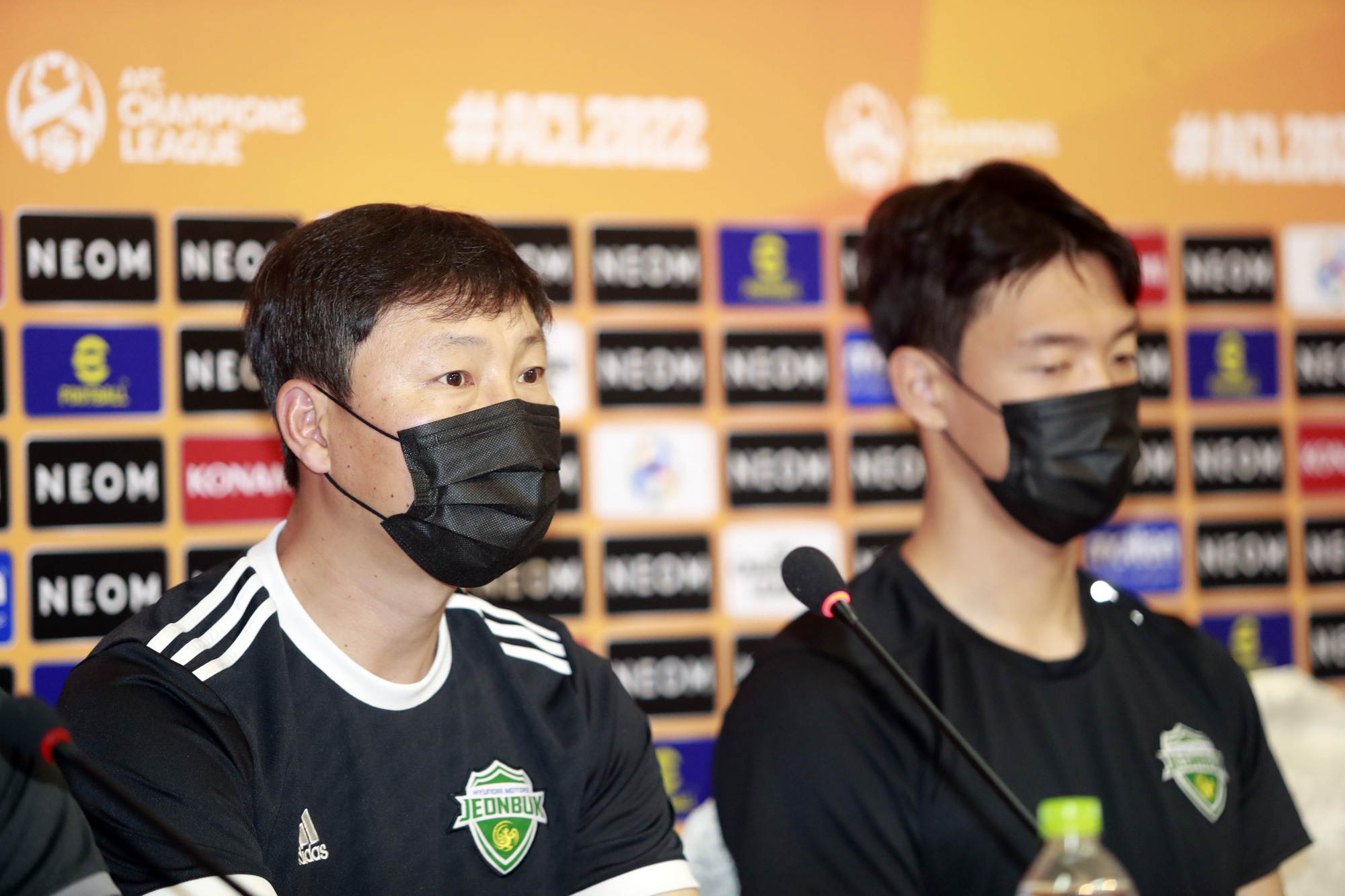 "The Vietnamese and Korean players are both very good. I especially pay attention to the number 9 (Van Toan) and number 10 (Cong Phuong) of HAGL. They have shown physical and technical progress. Vietnam Tel with many HAGL players has played well in many tournaments, this is your advantage.
"HAGL also plays very confidently, so this is something we have to pay attention to tomorrow night's match," coach Kim Sang Sik emphasized.
However, the strategist of the most traditional Korean football team is also confident in his ability. "After the match against Yokohama, we have the advantage of being at the top of the group and want to maintain this lead. The match against HAGL is very important, we will play proactively to get the results we want.
Coach Kim Sang Sik said: "The players who are negative for Covid-19 have come to Vietnam. Jeonbuk will show their potential. The players have adapted and are in good shape. The players will make efforts. to get what you want."
Jeonbuk captain Hong Jeong Ho was also cautious when asserting: "In the second round of the AFC Champions League, many Korean clubs lost to Southeast Asian representatives. Therefore, we are very cautious before this match. and have to prepare. The matches against HAGL will be very difficult, so we have to be ready," said Hong Jeong Ho.