Volvo's reputation for safety has continued over the decades to become something of a natural, and customers have come to see "safety" as the core, cultural value of Volvo. Swedish brand, instead of just the slogan of a short-term advertising campaign.
Starting with 'safety'
Like any brand, in order to sell a product, in addition to the criteria of quality and design, that brand must have a unique selling point (Unquie Selling Point), which makes it different from competitors. painting. And for Volvo alone, it's a story about "safety".
The "Designed Around You" philosophy that Volvo Cars has pursued over the decades provides a completely different source of inspiration, which defines the importance of 'safety' values. , the value 'human life'. In 1959, engineer Nils Bohlin invented the three-point safety belt for cars, successfully applied to the Volvo PV544, and later Volvo Cars agreed to give up the patent on the car. seat belts so that other companies can apply to their products. This beautiful act of Volvo Cars along with the famous invention of seat belts has contributed to saving more than millions of lives every year around the world.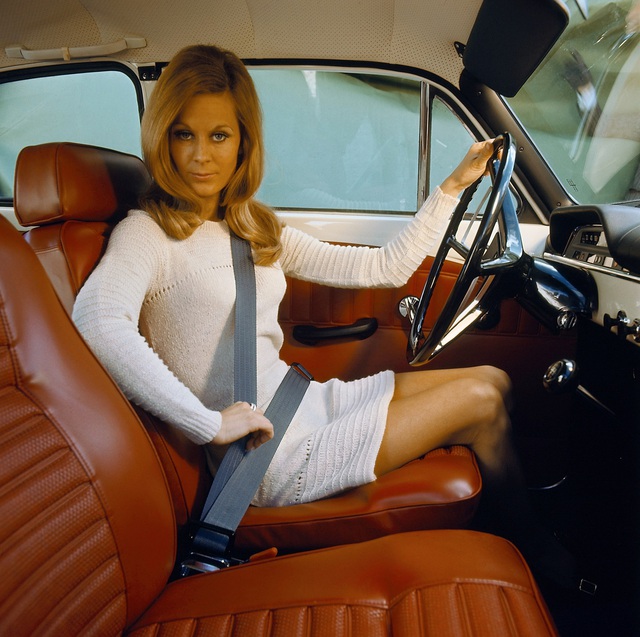 Volvo's seat belt invention (1959) saved millions of lives
'Safety' proven over time
Besides seat belts, safety frame – Safety Cage (1944), laminated windscreen – Laminated Windscreen (1944) or blind spot warning system – BLIS (2003) are Volvo inventions that are still recognized by many people. car manufacturers in the world use to this day.
The active safety system (City Safety) launched in 2008 is a typical example of the 'safety' of the Volvo car brand. At the time of its successful launch and application on the Volvo XC90 series, no other model on the market had the ability to brake assist to avoid collisions with vehicles in front, pedestrians, bicycles or animals. In Vietnam, the City Safety feature has created quite a strong effect in the community when it has proven its effectiveness in practice. In 2020, a collision on Nguyen Chi Cong Street, Hanoi caused 4 motorbikes to suddenly fall off the chain, causing a girl to fall on the road, right in front of the Volvo XC60. However, this car from Sweden activated the emergency brake system to assist the driver in timely handling the situation and save the girl's life.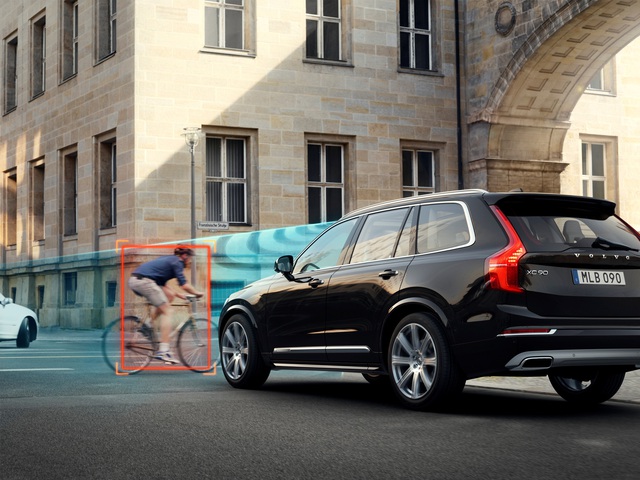 City Safety Technology has saved the lives of many people around the world
To ensure the health and safety of passengers in the cabin, Volvo Cars has introduced the all-new Advanced Air Cleaner (CleanZone) interior air cleaning technology in 2021. This technology is capable of detecting and eliminating up to 95% of PM 2.5 fine dust that is harmful to health thanks to the use of an ionizer and artificial fiber filter, allowing passengers to breathe fresh air inside the Volvo car with peace of mind.
LiDAR and AI technologies shape new safety standards
The Volvo Flagship, scheduled to launch globally next year, will be equipped with a new generation of safety assistance technology package developed on the basis of LiDAR technology developed by Luminar Tech. This new technology will use sensors to help collect real-time data combined with NVIDIA DRIVE AI computer system processing capabilities, extensive software updates that can reach self-driving levels (level 4). This is promised to redefine the standards of safety and self-driving functionality in the automotive industry, thereby further affirming the Volvo brand's leading position in ensuring life safety. People.
'Safe' towards the community
The technology race between automakers will become fierce in the decade of electrification, and 'safety' technology also needs a separate path. Over the next decade, Volvo Cars will focus on a different concept of safety: not only safety for vehicle users and road users, but also safety for the community, the environment and all everything around us. Therefore, starting in 2030, 100% of Volvo cars sold will be fully electric and will not use animal skins. Instead, recycled and biomaterials such as Nordico (textiles made from recycled materials, biological materials from the forests of Sweden, Finland) will be used instead. Tires are also manufactured with 94% of components made without using fossil materials.
In Vietnam, the awareness of responsibility to the community, society and environment has also become clearer and deeper. Cars using environmentally friendly materials and reducing emissions will be the general trend of the market in the near future. Volvo will also be the pioneer car company to bring new pure electric models to the market such as C40 Recharge, XC40 Recharge, XC60 Reacharge, XC90 Recharge, contributing to bringing a fresh, fresh and less polluted atmosphere to the customers. Vietnam country and people.
https://autopro.com.vn/volvo-chuan-muc-ve-an-toan-trong-phan-khuc-xe-sang-2022042119210476.chn
You are reading the article
Volvo – The standard of safety in the luxury car segment

at
Blogtuan.info
– Source:
autopro.com.vn
– Read the original article
here