True Great Hero
"Thien Long Bat Bo" by the late writer Kim Dung is probably the swordplay work with the largest number of fans across Asia. The characters in this novel are very diverse, but perhaps for many people, Kieu Phong is one of the images that left the deepest impression on them.
Kieu Phong, through Kim Dung's description, is a true hero. He is not only one of the people with the strongest martial arts, but also willing to sacrifice himself in exchange for peace for the two ethnic groups of Han and Lieu. Unfortunately, Kieu Phong carried a tragic fate, from a young age his parents were harmed and had to live far away from his biological parents.
Later as an adult, Kieu Phong was repeatedly blamed for killing his adoptive parents, master and even those who were involved in the harm of his biological parents. Tragedy after tragedy, Kieu Phong fell into tragedy when he accidentally killed the person he loved, discovered that the person who pushed him into scandal was his biological father and finally took his own life.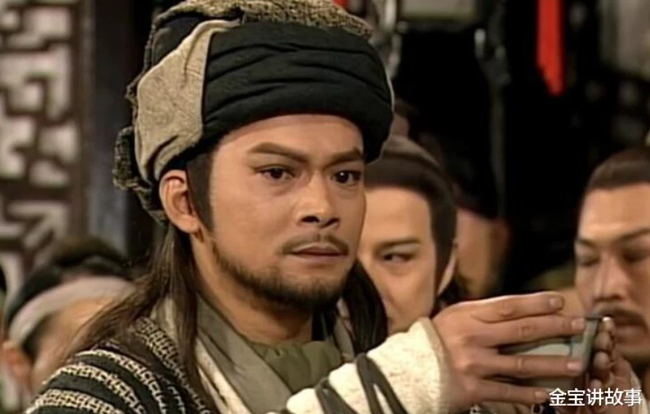 In addition to his integrity, Kieu Phong is also admired by many people because of his superior martial arts, invincible in the martial arts world. Although Kieu Phong did not meet the fateful fate of breakthroughs like Huu Truc and Doan Du, he had natural talent and a strong fighting spirit. Kieu Phong's martial arts are strong because of training through life-and-death battles, unlike his sages, one has a chance to meet a master to teach him, the other relies on absorbing the inner strength of Kieu Phong. others to become stronger.
According to Kim Dung's description, Kieu Phong was born with a natural birth defect, is a martial arts genius, learning any skill is mastering that move. Under his hand, even an ordinary move can exert unparalleled power. Only 30 years old, Kieu Phong's martial arts has reached the realm of Dang Phong creating poles, being called Bac Kieu Phong by the Gypsies, a title of a world champion. In particular, the more Kieu Phong meets a stronger opponent, encounters a dangerous situation, the more he can promote his strength.
In real battles, Kieu Phong also proved his strong strength when he defeated masters such as Cu Ma Tri of Tho Phien, single-handedly defeated Tu Hien Trang, five great elders Cai Bang, Grandmaster. Shaolin Huyen Cang, great villain Doan Dien Khanh, alone broke through the Liao army, alone weighed Murong Phuc, old monster Tinh Tuc, Trang Tu Hien… It can be said that Kieu Phong is a god of war. born, hardly anyone can match.
The only one who can kill Kieu Phong
Maybe in the eyes of many readers, Kieu Phong is a person who is not afraid of heaven or earth, full of mettle, but in fact, in "Thien Long Bat Bo" there is a character that makes him afraid. Although this person has very low martial arts, he can kill Kieu Phong. Who is that?
Some people will think that the character is the nameless monk. Because he is also the only person who has ever faced Kieu Phong without being defeated by him. However, the godless monk is not weaker than Kieu Phong and Kieu Phong himself is not afraid of this old monk. The only person who can kill Kieu Phong is Gia Luat Hong Co – the king of Liao.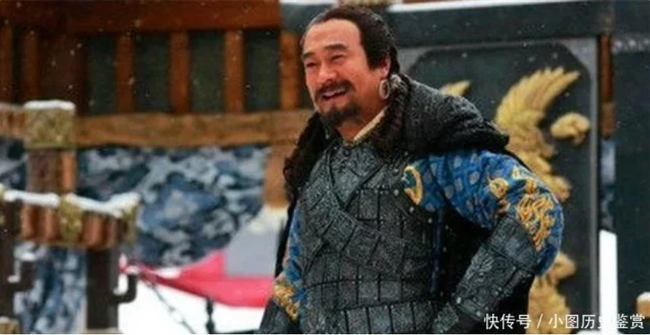 Gia Luat Hong Co, also known as Lieu Dao Tong, was an ambitious king of Liao. He once led a raid on the Jurchens but was defeated and captured by Kieu Phong. Because they were both Lieu people, Kieu Phong spared his life and from then on they became sworn brothers. Kieu Phong also helped him suppress a rebellion and was appointed by him as the Southern Institute of Great King.
Gia Luat Hong Co, although his martial arts were low, but had a noble background, he always wanted to invade the Song Dynasty. Although Kieu Phong is from the Liao state, he grew up in the Song country from a young age, all his feelings and thoughts are attached to the people of the Song country, so when Gia Luat Hong Co ordered him to attack the Song Dynasty, Kieu Phong resigned. deny.
So, at the end of the work, the tragedy that Kieu Phong never wanted happened, Gia Luat Hong Co actually sent troops to invade the Song Dynasty. Kieu Phong is a son of Lieu who betrayed the king, he chose to use death to exchange for peace for the two nations. Therefore, it can be said that Gia Luat Hong Co's martial arts is low, but when he shoots, he can kill Kieu Phong.
You are reading the article
Which martial arts character makes Kieu Phong easily surrender?

at
Blogtuan.info
– Source:
danviet.vn
– Read the original article
here