Gia đình
Women who 'swore not to marry' in old Saigon
Watch video:
Selfish woman
The smoke screen of the oven and the dark brown tiles make the house built with solid brick walls and plaster mortar at 150 Tran Quy (Ward 6, District 11, HCMC) more dark and damp.
Inside, the house hangs many paintings, urns, and Chinese calligraphy written in Chinese ink on red cloth and paper. There are only a few old women here talking to each other in Chinese.
If you don't take the time to find out, not many people know that this house is called Tu Quan Cu, which hides traces of a group of women "swearing never to marry" who used to live and work in Ho Chi Minh City.
Record holder Duong Rach Sanh, who owned the largest collection of Chinese memorabilia in Vietnam before 1975, spent a lot of time researching this group of women and made interesting discoveries.
According to him, the group of single women who vow never to marry have the common name "sister nun", "mum sister" or "auntie". They are a group of women "determined to live alone" of the Pearl River Triangle (Guangdong, China).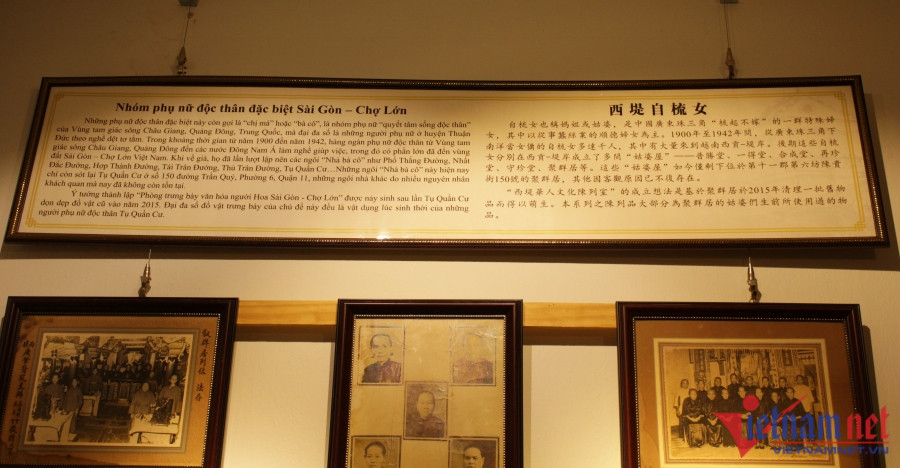 "During the period from 1900 to 1942, thousands of nuns came to Southeast Asian countries to work as domestic workers. In which, a large part of these people have come to the land of Saigon – Cho Lon of Vietnam", Mr. Sanh said.
Nuns are women who do not conform to Confucian thought and disagree with women having to depend on men. They think that without men, they can still work to support themselves, family.
The women with the same thoughts as above form a community, a separate group of people. However, in order to be recognized as a true nun, these women have to go through a special ritual held at the "aunt's house", where the nuns live.
The girls will be guided by veteran nuns and help perform the ritual. After performing the ceremony, reading the vows, the girls are tied up and officially become nuns.
Once they have read the vows, they will have to live celibacy, never thinking about love between men and women. If she betrayed her oath, the nun herself was punished by being thrown into a cage and floating in the river until she died. In old age or serious illness, nuns themselves must move to "aunt's house" to live, absolutely must not die at her mother's house.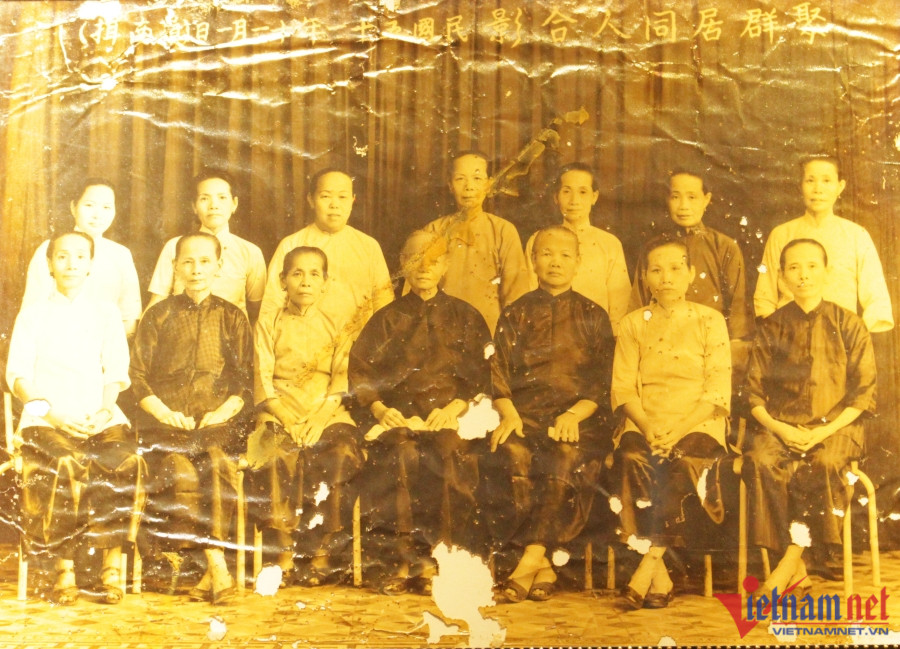 Mr. Sanh shared: "The nuns are all very smart and capable women. In China, they are very good at weaving silk. When World War II broke out, China was occupied by Japan, and the nuns had no work to do.
"This group of people mostly go abroad to countries located in the south of China such as Malaysia, Singapore, the Philippines, Vietnam… to work as housekeepers, housekeepers, babysitters…", he added.
Last traces
In their era, the nuns created for themselves a position and great prestige in housework, babysitting, chefs, etc. They were often chosen by wealthy families and clans. hired as a maid, even a housekeeper.
Many nuns are so prestigious that they are loved, trusted and considered by their owners as family members. Such people will usually be kept in the house by the owner. Even when they are old and die, they are cared for by the host family and buried.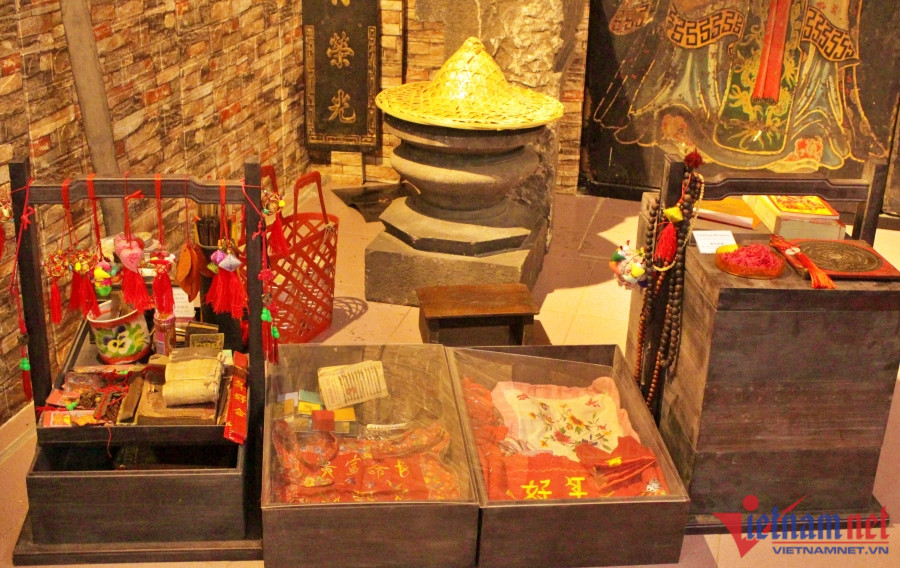 Those who are less fortunate when they are old and have reached the end of their working age, they gather and contribute money to buy houses to live together. Since then, houses have been built for a group of women who vowed never to marry.
"In old Saigon, there were Pho Thang Duong, Nhat Dac Duong, Hop Thanh Duong, Tai Tran Duong, Thu Tran Duong, Tu Quan Cu… were the common houses of nuns. This proves, in the past, in Saigon, there were a lot of nuns coming to live," said Mr. Sanh.
In the old Saigon-Cho Lon land, the nuns were not only hired to do housework, but also housekeepers in rich families who also made a living by producing flowers, needles, and maids, according to him. Giving birth, making flower arrangements is a traditional profession, very typical of the Chinese, but only the women in this group swear not to marry this man to make and sell.
Even better nuns can do business and provide services. Educated, these "aunts" and "sisters" from Saigon Port sailed to Hong Kong and then into mainland China to import essential items for the Chinese community in Saigon.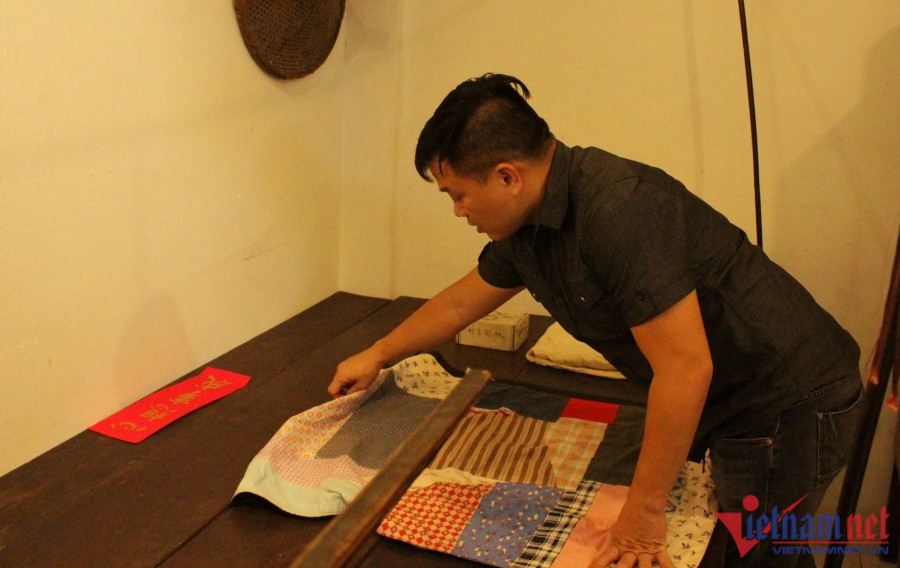 Most of the goods they buy back to Saigon for sale are needles, needles and accessories for the traditional wedding ceremony of the Cantonese Chinese. In addition, the nuns themselves also sell items for worship, makeup…
In such trips back and forth, they develop more services to receive, deliver mail, money… Mr. Sanh said that, over time, the group of women who vowed not to marry in Ho Chi Minh City gradually disappeared. .
In Ho Chi Minh City, the group of women who vowed not to marry completely disappeared after Mrs. Van Mai (also known as Van Ngoc Phuong) died in 2012. Mrs. Mai was born in 1922 and is considered the last nun of Vietnam. HCMC.
Currently, the vestiges of the group of single women who swear never to marry are kept only at Saigon Chinese Cultural Gallery – Cho Lon of record holder Duong Rach Sanh. The vast majority of objects displayed here are life-time items of single women living in Tu Quan Cu.
Articles, photos, clips: Ha Nguyen
You are reading the article
Women who 'swore not to marry' in old Saigon

at
Blogtuan.info
– Source:
vietnamnet.vn
– Read the original article
here