Gia đình
7 super delicious dishes from duck meat, delicious and cheap
Any dish from duck meat is also very easy to make but especially delicious.
DUCK with Banana Flower
– Marinated duck with spices add a little ginger and onion, lemongrass. Stir-fry to infuse the spices. Then close the pressure cap and choose the mode: "Poultry".
– After waiting for 3-4 minutes for the pot to release steam, lift the drain valve to open the lid.
– At this time, add banana flowers and tomatoes to cook together. Select stir fry mode, and season to taste.
– Cook until the banana flowers are soft and delicious.
– Add herbs and scoop out into a bowl to enjoy.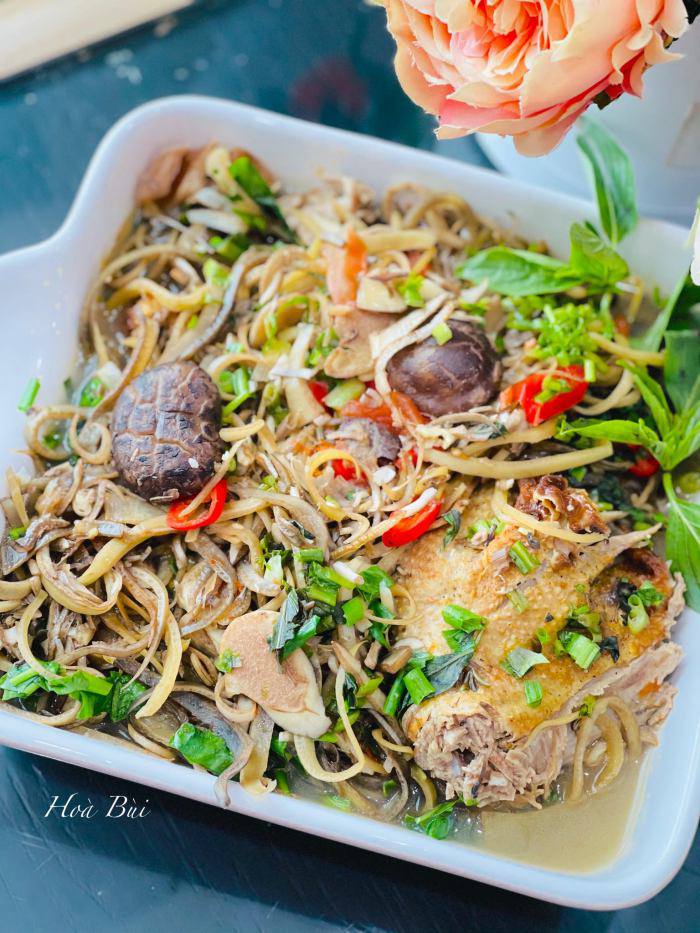 GRILLED DUCK
Material:
– 1 kg of duck
– Spices: 1 tablespoon sugar, 1 tablespoon coriander, 1/2 tablespoon oyster sauce, 1 teaspoon seasoning, 1/2 teaspoon fish sauce, little satay, 2 teaspoons cashew oil, 1 pinch minced pepper, onion and garlic
– Raw vegetables, star fruit, bananas just enough to eat
– pickled vegetables
Making:
After buying the duck, wash it with ginger and salt to reduce the smell, then cut into medium-sized pieces, cut a few lines on the duck meat.
Then marinate duck with 1 tablespoon sugar, 1 tablespoon colander, 1/2 tablespoon oyster sauce, 1 teaspoon seasoning, 1/2 teaspoon fish sauce, little satay, 2 teaspoons cashew oil, 1 minced pepper, onion and garlic. Mix well and marinate for 2-3 hours.
Raw vegetables are picked and washed. Wash the star fruit and cut it into small pieces. Peel the banana, grate it, soak it in a bowl of water with a squeeze of lemon, then take it out when eating.
Carrots, carrots and white radishes are peeled, sliced ​​and then mixed with vinegar and sugar to taste. Add chili if you like.
You can grill the duck in the oven or on the charcoal stove as you like. When grilling, turn occasionally so that the duck meat cooks evenly and does not burn. In addition, every few minutes, sprinkle the duck meat marinade on to add more spices and flavor the duck.
When you see the duck meat is golden yellow, or slightly dark red, the roast duck is cooked. You can also poke the chopsticks in, see if the duck meat does not come out pink.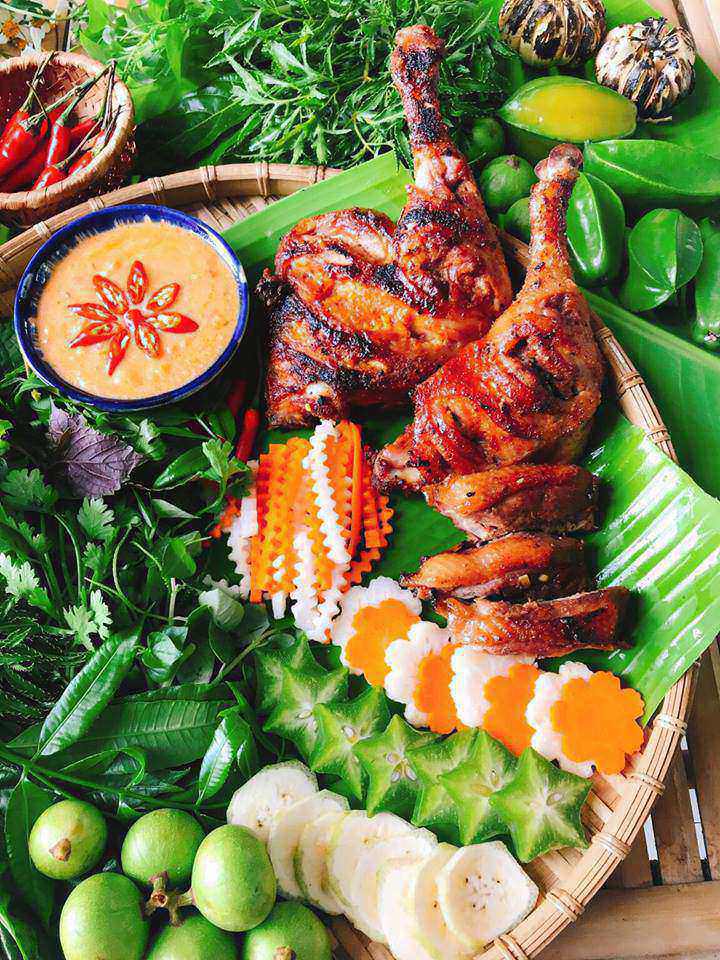 DUCK Noodles with Stew
– Duck washed with ginger and vinegar to get rid of the bad smell
– Marinate duck with spices powdered onion, lemongrass, ginger 1 teaspoon sesame oil 1 teaspoon oyster sauce. Chill in the fridge overnight.
– The next morning, put the duck in an oil-free fryer, set the heat to 165 degrees for 15 minutes, increase to 175 degrees for 5 minutes, until the skin turns yellow and melts all the fat. Roasted duck before stewing makes the stew much more fragrant, the meat is firm, and a lot of fat is removed from the duck skin.
– While waiting for the duck, prepare stews including: Lotus seeds, lotus root, red apple, goji berries, shiitake mushrooms (Or use a stewed spice pack/available traditional Chinese medicine). Blanch the egg noodles with boiling water and add a little oil to make the noodles soft.
– Wash the accompanying herbs: smell of ta, smell of Chinese (coriander).
After the roast duck is done, stew it, choose the stew mode in the pressure cooker, the time is optional and depends on how soft the duck is for each person.
After stewing, scoop up the noodles, add herbs on top and enjoy.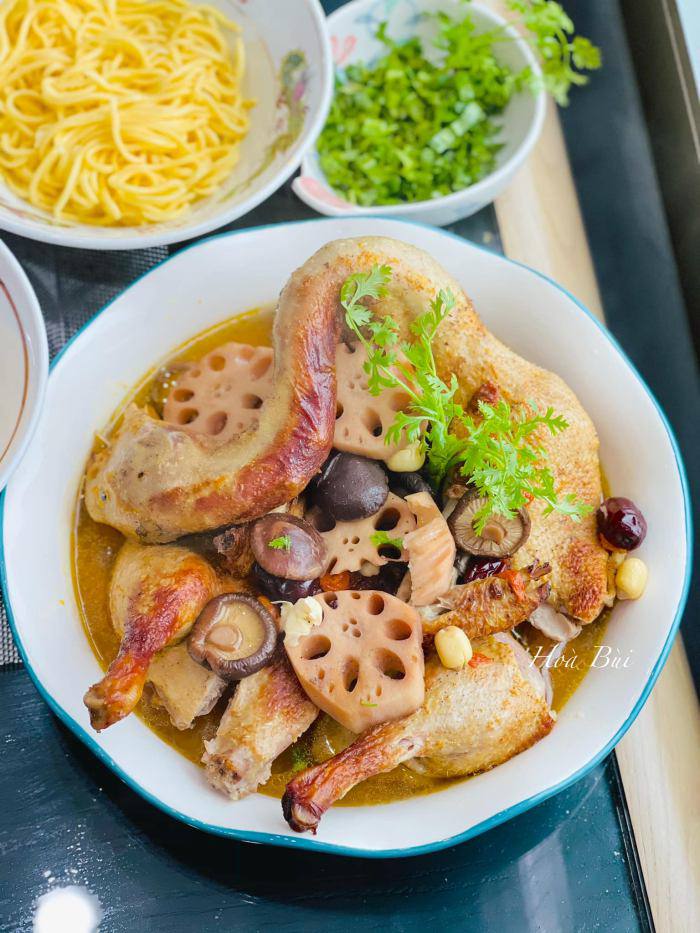 BRAISED DUCK ALLIGATOR
Material:
– Duck: 1kg
– Crocodile: depending on your preference, if you like to eat a clear sour taste, you can cook 10-12 fruits.
– Spinach, taro
– Ginger, garlic, dried onion, lemongrass, galangal, lemon…
– Spices, salt, sugar…
Making:
Pickled vegetables, clean wicks, peel onions, garlic, ginger, and lemongrass.
Purchased ducks are washed with cold water, then rinsed with ½ lemon so that the duck's smell is completely gone. Chop or cut into pieces the size of a matchbox. Marinate the duck with a mixture of onions, garlic, lemongrass, galangal, 1 teaspoon of seasoning salt, 1 teaspoon of sugar for about 30 minutes for the meat to infuse.
Taro potatoes are peeled, soaked in water to remove all the viscosity.
The meat has been marinated for enough time, stir-fry, then add the right amount of broth and bring to a boil. Add crocodile to braise until the duck is cooked soft.
When the duck is cooked, put the taro in and cook until the potatoes are cooked, continue to add the vegetables until the vegetables are cooked, season to taste and then turn off the stove.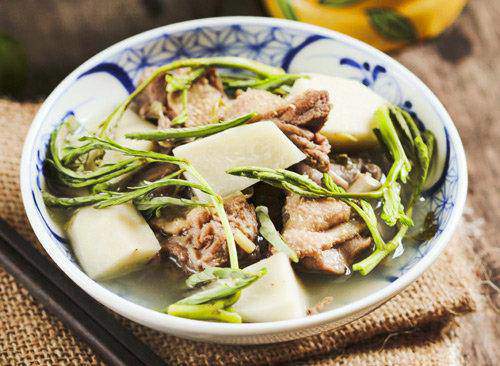 DUCK SUCCESSFUL FLOORS
– Cooked sticky rice with corn.
– Minced duck meat marinated with spices, minced purple onion, pepper, fish sauce.
– Stir-fry the onion until fragrant and stir-fry the duck meat.
– Chop onions to dry onions to eat with sticky rice.
This dish is delicious without being afraid of fat.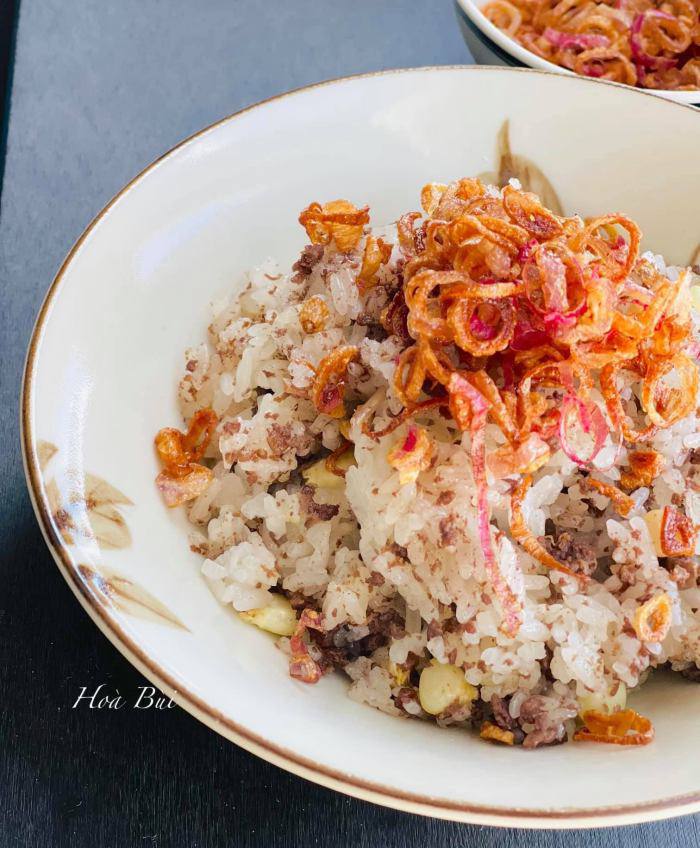 DUCK FUCKING DUCK
Material:
– Siamese duck: chicken (1-1.2kg)
– 1 galangal, 1 garlic, 1 ginger branch, 2 chili peppers, shrimp paste, batch, turmeric powder, salt, cooking oil, seasoning powder
– Noodles
Making:
Clean duck, squeeze with a little wine, salt and crushed ginger to clean. Rinse thoroughly, dry and put on the stove until golden brown, almost all sides. Then cut into bite-sized squares.
Galangal shaved off the roots and skin, then washed, cut into pieces and then ground or pounded. Peel garlic, wash and mince. Chilli washed, chopped. Filter the batch through a sieve to remove the residue.
Marinate duck meat with galangal, batch, shrimp paste and 1 teaspoon turmeric powder for about 30-45 minutes for duck meat to infuse spices.
Put the pot on the stove, add 1 tablespoon of cooking oil. In hot oil, add the minced garlic above and fry until fragrant. Next, add the marinated duck meat to the stir-fry.
Hunt duck, soak up the spices, add a little boiling water and simmer until the water dries up and the duck is soft. Season to taste.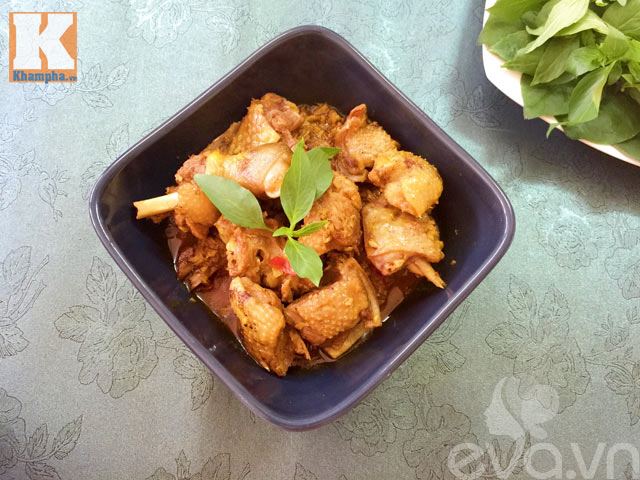 Steamed duck with lemongrass, salt and pepper
– Duck cleaned, washed with ginger and vinegar to get rid of the smell
– Marinate duck with white salt and roasted pepper until fragrant with lemongrass, ginger, onions and spices. You can add a little coriander root, lemon leaves and lemon peel to make the duck more fragrant (no omitting).
– Steam the duck for 30-40 minutes depending on the size of the duck.
– Steamed duck meat for 40 minutes, just cooked, soft and sweet with a steam fryer. If not, use steaming as usual.
– Mix duck dipping sauce: 2 fish sauce 1 lemon 2 water 1 sugar minced garlic and chili.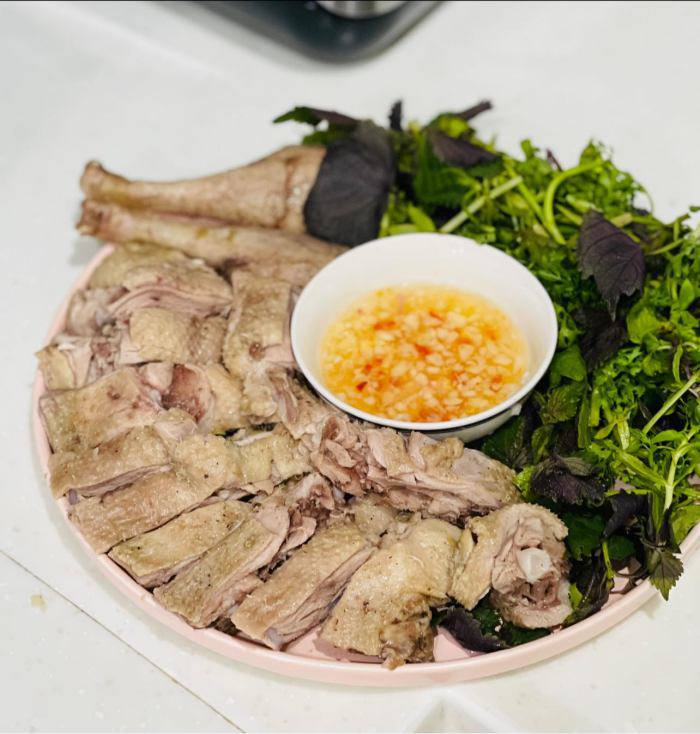 Good luck!
According to phuuvietnam.vn
You are reading the article
7 super delicious dishes from duck meat, delicious and cheap

at
Blogtuan.info
– Source:
infonet.vietnamnet.vn
– Read the original article
here