Are you a man? Last episode: Le went to Saigon, Mai Ngoc successfully divorced
Are you a man? The last episode aired on VTV3 on the evening of April 22. In the first half of the episode, all the knots were removed. Minh "wood" finally lowered his ego to say gutsy words to Le before she decided to go to Saigon. Minh encouraged Le to go ahead, follow her dreams, live and love herself more. Minh also does not hide his deep love, but he still looks towards his ex-wife. Because of love, he decided to let her go to pursue his passion. Before parting, Minh also placed a sweet kiss on Le's forehead.
Meanwhile, on the side of Tuan Khang – Mai Ngoc, Tuan Khang found evidence that Dung – Mai Ngoc's husband arranged the affair of his wife in the past. It was Dung who hired the man to bring Mai Ngoc to bed. This guy only took Mai Ngoc sleeping pills, but nothing really happened. Tuan Khang found this man and forced him to testify against Dung.
Fear of losing honor, Dung finally had to accept a divorce in peace, giving up custody of the children to Mai Ngoc. Before ending her love affair with her abusive husband, Mai Ngoc poured all her frustrations over the years into a "gift" for Dung.
Are you a man? Last episode: Le returned, Nhat Minh proposed to his ex-wife at Duy Anh's wedding
Time has passed 1 year later, at this time, the lives of friends have changed a lot. Duy Anh became a famous Youtuber specializing in cooking, the main earner in the family. Nhat Minh became an executive director at Tuan Khang's hotel. Tuan Khang also has an intimate relationship with Mai Ngoc, although it is not "final" to be in love, the audience can tacitly understand that they will definitely become a couple in the future.
Duy Anh and his wife celebrated their 18th wedding anniversary. At this time, Duy Anh revealed to his friends that he and Dung had never actually been married, but had just registered their marriage. Hearing the story, Tuan Khang decided to give his best friend a small, simple wedding with the participation of friends and relatives.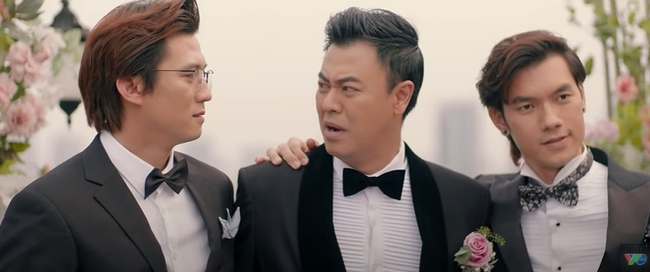 At the wedding of Duy Anh and Dung, Le also returned. Taking advantage of the golden opportunity, Minh "wood" occupied the stage of Duy Anh and his wife to propose to Le again. It turned out that all this time, Minh always kept his wife's wedding ring with him. He himself always wears a ring so that no girl can approach. In Minh's heart, there is only Le.
Before her ex-husband's sincerity, Le nodded and agreed to be his wife again. It can be said that it was the Minh – Le couple who took the spotlight of the last episode, giving the audience the most memorable emotional moments.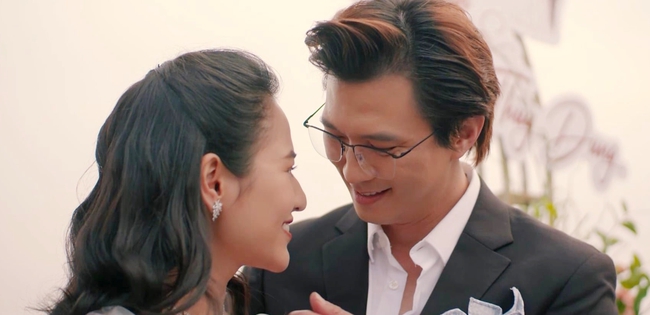 After that, the whole group of close friends drank together to the wharf. The episode ended with the next morning, Duy Anh – Nhat Minh – Tuan Khang woke up and found himself floating in the middle of the water, dressed in ridiculous clothes, no one around. Perhaps because they were too drunk, they were "played" by their women!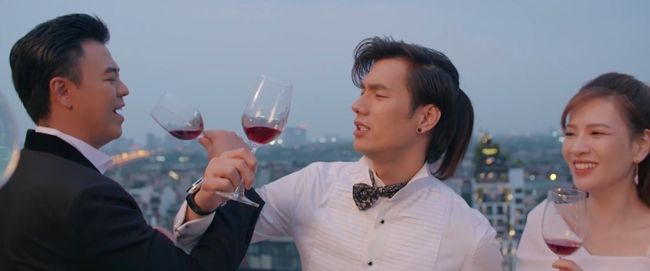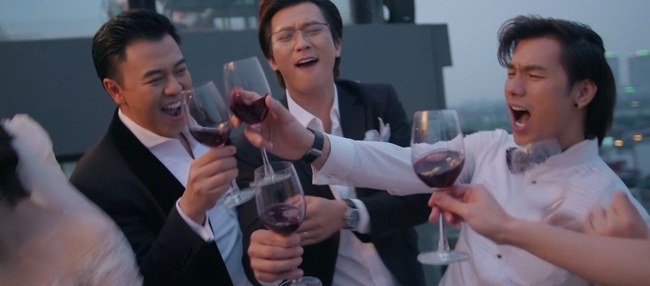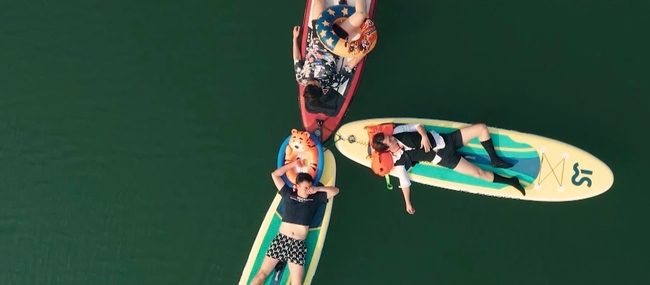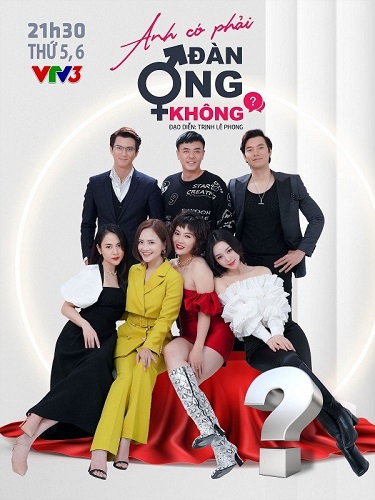 Mentality
45 mins
January 13, 2022
21:40 – Thursday, Friday – VTV3
"Are you a man" is a story revolving around the lives of 3 men Tuan Khang, Nhat Minh and Duy Anh. Tuan Khang is like a big child who refuses to grow up, only knows how to play and doesn't care about others. Duy Anh – a husband who gives up ambition, stays at home to take care of his family so that his wife can be satisfied with her passion for business. Nhat Minh, Duy Anh's neighbor is a dry man who doesn't know how to show affection, so he often brings very humiliating moments to his wife. Three men with three personalities, contrasting circumstances sit down to share their own stories.
Director: Trinh Le Phong
Actor: Nhan Phuc Vinh, Quynh Kool, Tuan Tu, Thanh Huong, Ha Viet Dung
From next week, the movie Ex-husband, ex-wife, ex-lover will replace the British wave is not a man on VTV3.
https://afamily.vn/anh-co-phai-dan-ong-khong-tap-cuoi-mai-ngoc-tat-chong-le-nhat-minh-giat-spotlight-trong-dam-cuoi-duy- english-20220422225243224.chn
You are reading the article
Are you a man last episode: Mai Ngoc slapped her husband, Le

at
Blogtuan.info
– Source:
Afamily.vn
– Read the original article
here