Đời sống
Can't take my eyes off the beautiful rose garden like paradise of the Central Highlands boy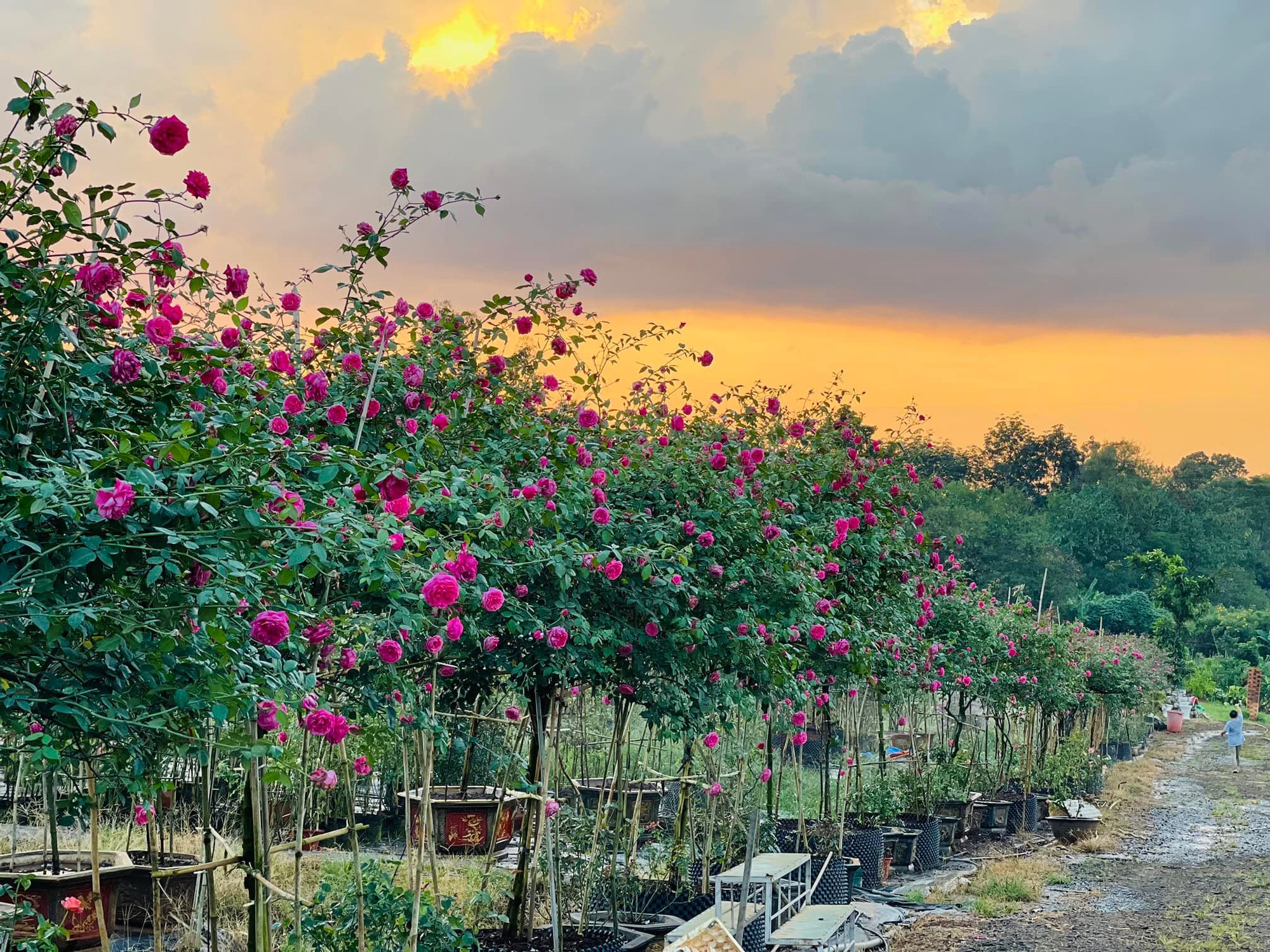 In 2018, Nguyen Viet Anh (30 years old, in Dak Lak) fell in love with roses. At that time, Viet Anh was working for a company specializing in smoking cessation mouthwash with a high salary in Ho Chi Minh City. Ho Chi Minh. But he still decided to quit because he saw the potential from this flower.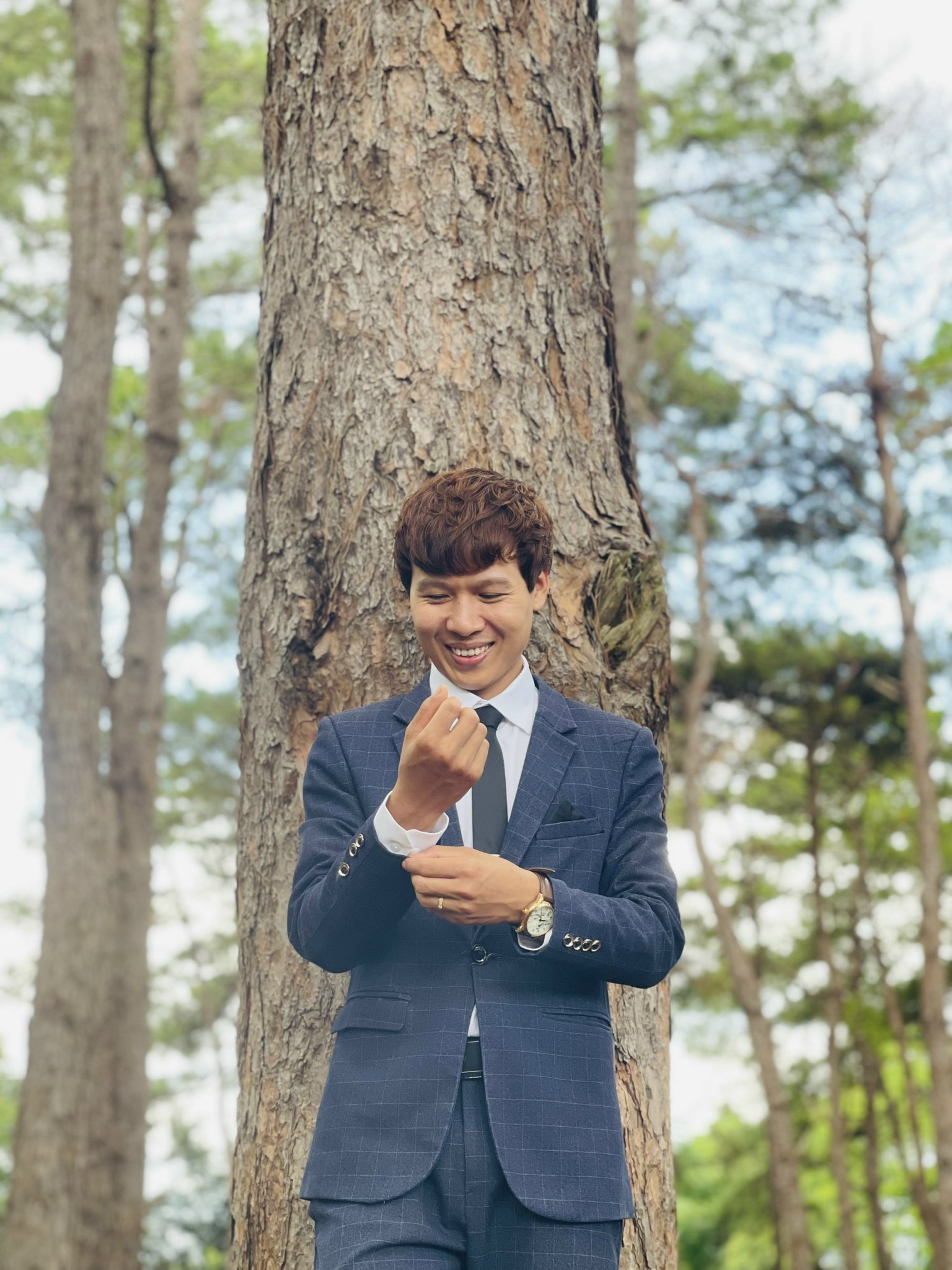 He recalls, "On the days of working away from home, every 8/3, 20/10 or my mother's birthday, I often buy my mother a few roses, both for her to have flowers to look at for a long time, and to make the garden more colorful. .
After a while, my mother had a rose Garden small in front of the house, making anyone passing by whisper, then offered to buy. From there, I came up with the idea of ​​​​growing business roses."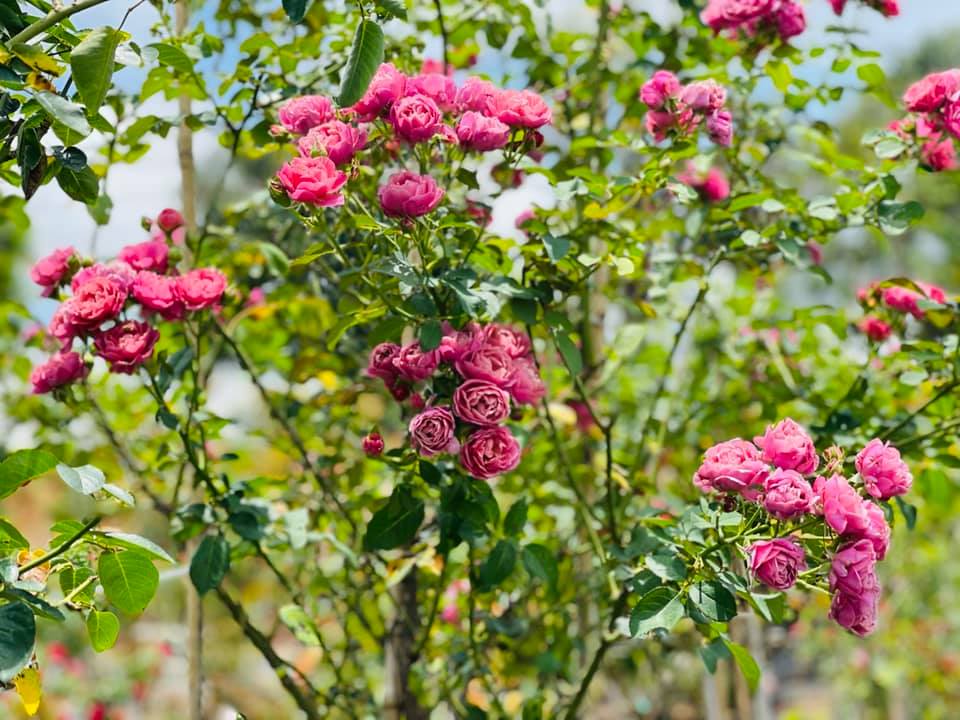 Leaving work while earning a good income, Viet Anh was considered by his friends to be a bad guy when he quit his high-paying job in the city to return to his hometown to sell his face to the land and his back to heaven. But With a childhood passion for flowers known as "The Queen of Flowers", he decided to ignore all judgment and hold on to his goal.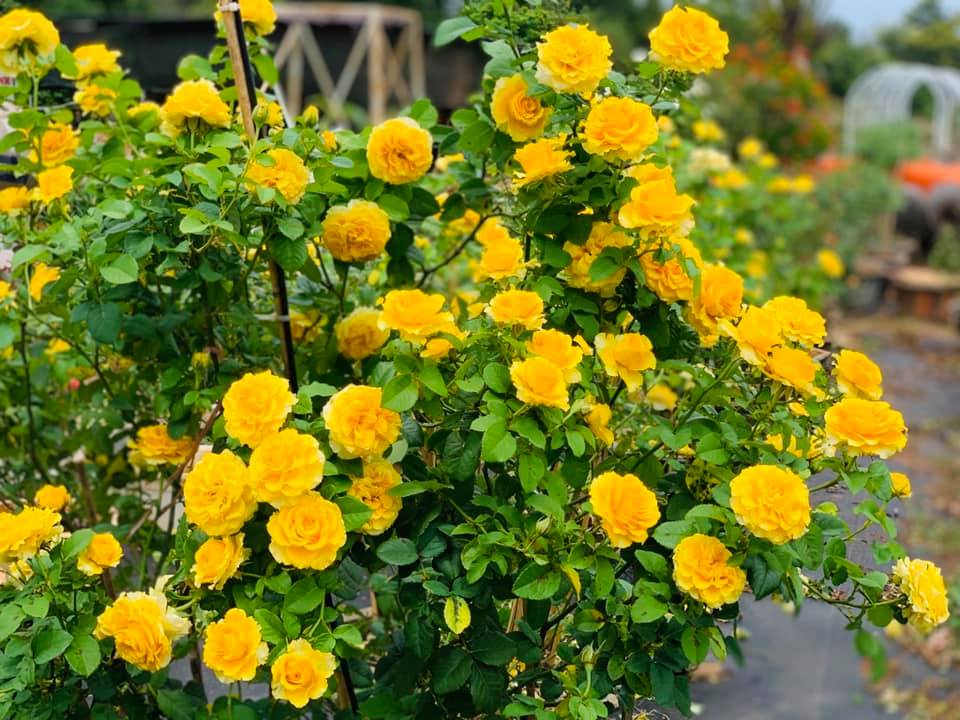 Viet Anh spent 6 months roaming around the gardeners in the North to learn from experience and find new seedlings to import. In addition, he also gathers more knowledge about flower care on websites or groups of growing roses.
After accumulating little knowledge, he sold his car and borrowed more than one billion dong from his family to get investment capital to buy persimmon seeds.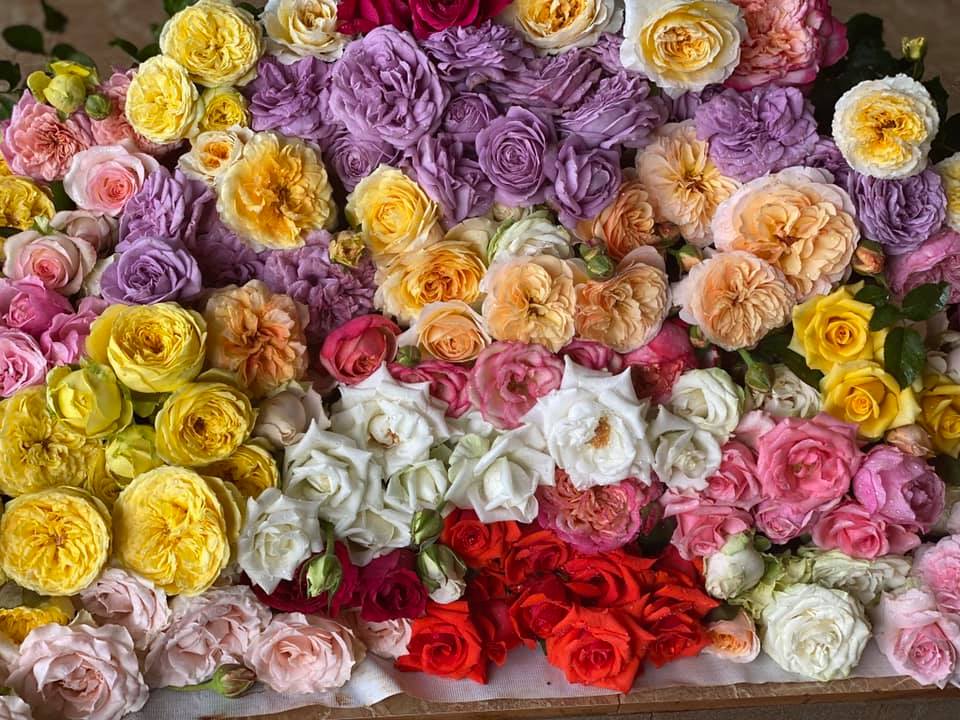 Taking advantage of the company's 3,000m2 of land (in Tan An industrial zone – Buon Ma Thuot city), Viet Anh began to import the first 300 persimmon trees (about 100 types) mainly bought from gardeners outside the North because Beautiful flower shape and large flowers.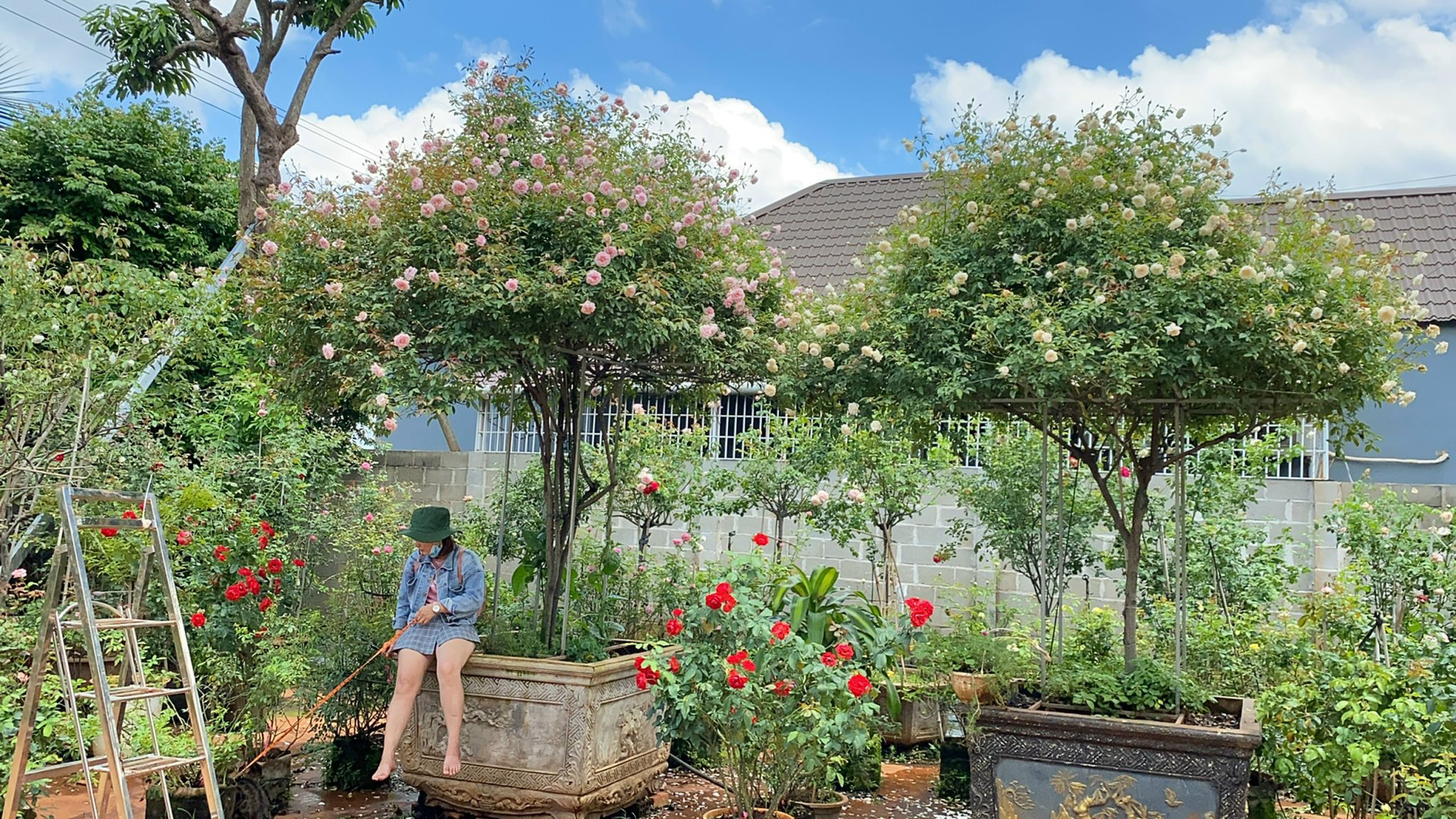 However, with not much experience, plus the climate in Dak Lak is far different from the climate in the North, the trees purchased despite applying the correct techniques are still stunted, grow slowly, even many trees wither, leading to disease. died.
In addition, the location of the rose garden is located in an industrial park, so few people pass by, so the sale of the plants is very slow. As a result, in the first months, Viet Anh suffered a loss of about 40-50 million dong.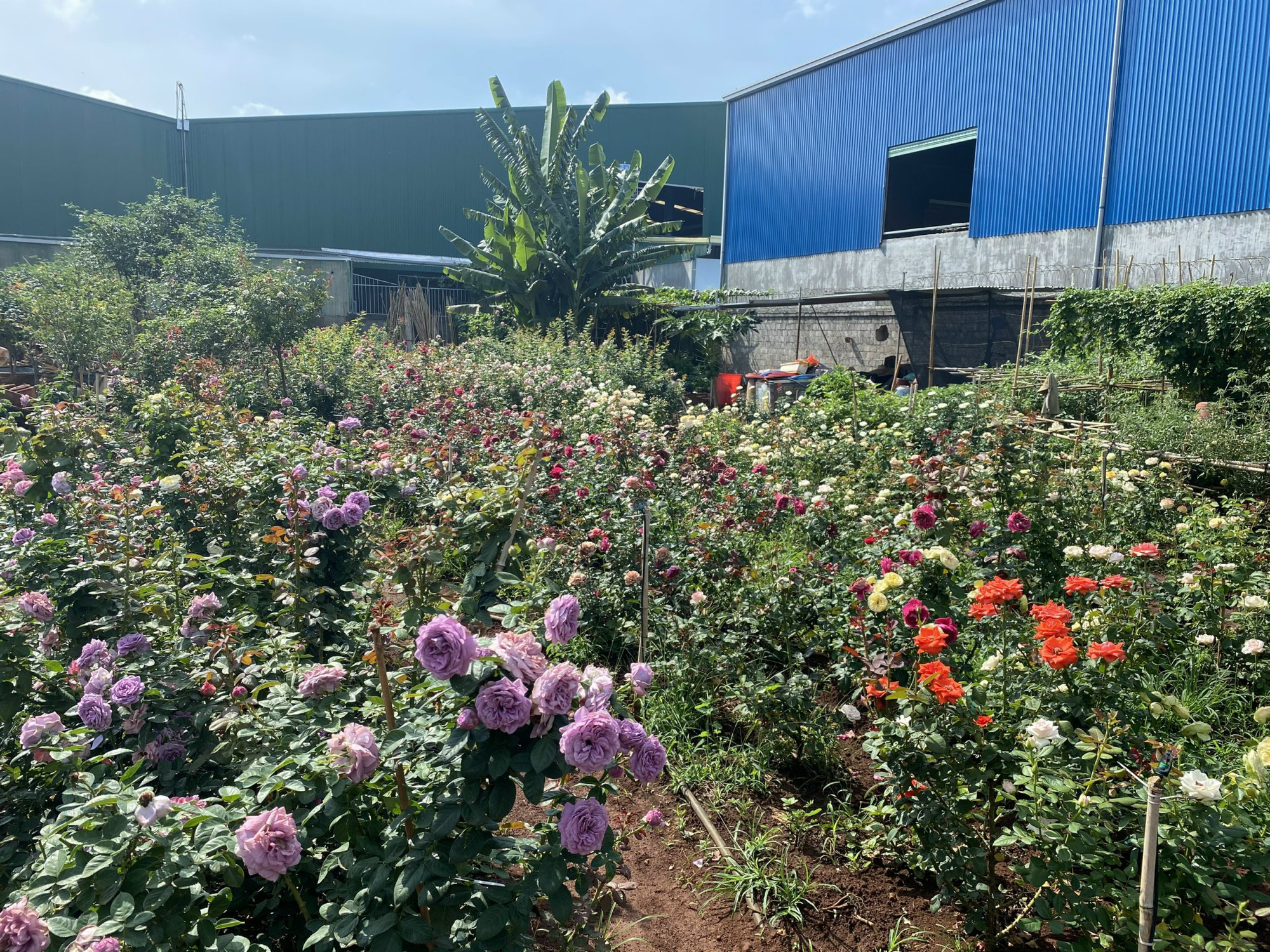 Despite the loss, the young man did not falter, but he worked hard at flower groups to learn the secret. "There are days when I work outside rose Garden from early morning to late night to take care of flowers and monitor pests. After only 6 months, I lost 5kg with dark skin", Viet Anh confided.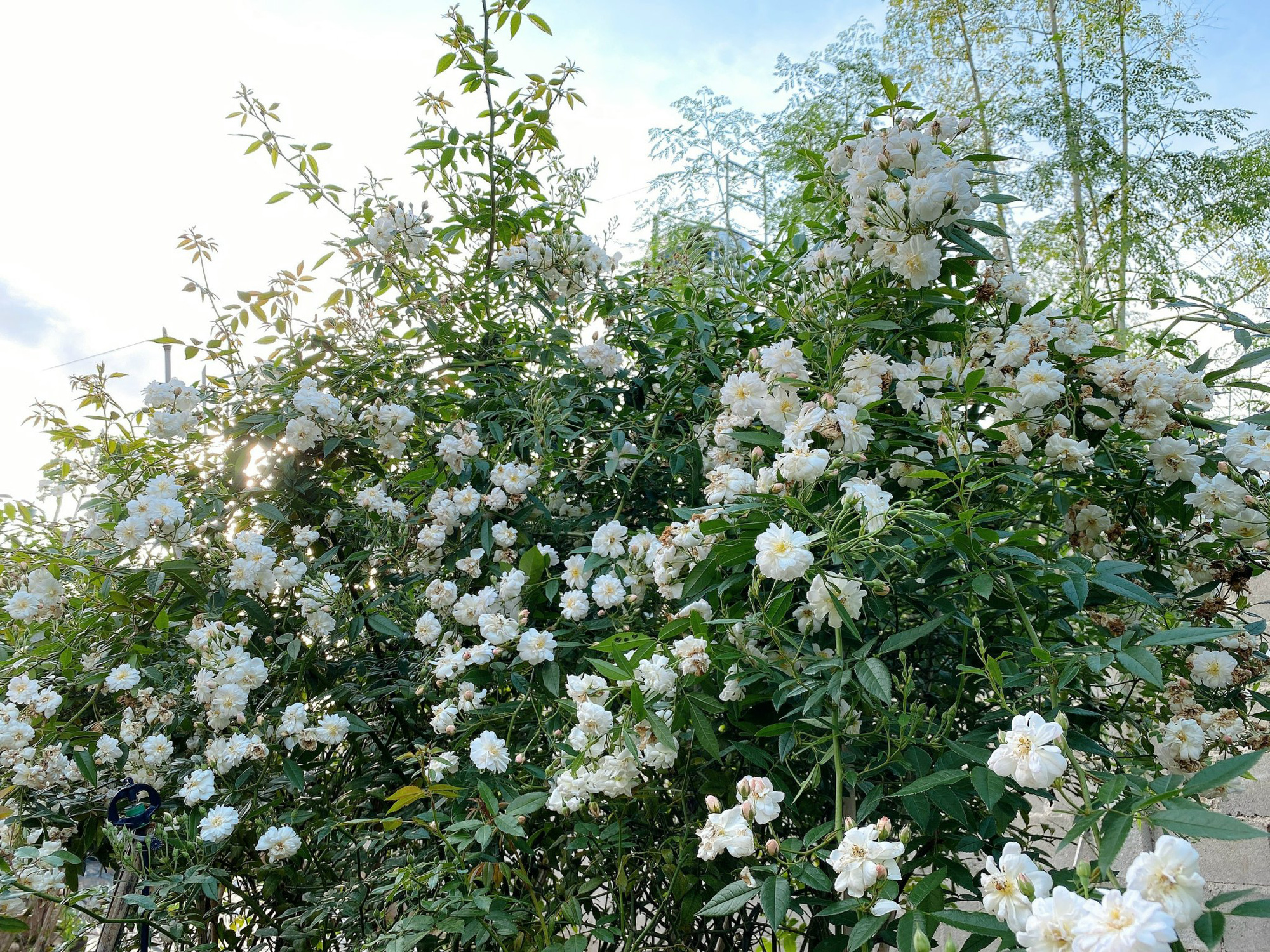 According to Viet Anh, taking care of roses is like taking care of a woman, the secret to a beautiful rose flower requires four factors: flowers need to be planted in a sunny location, at least 5-6 hours of sunshine. every day every day. Next, the flower needs enough water, enough fertilizer and timely pruning so that the flower is not stunted. Finally, you should spray essential oils, biological drugs to prevent pests and diseases for plants weekly. Do not allow the plant to be treated by pests and diseases.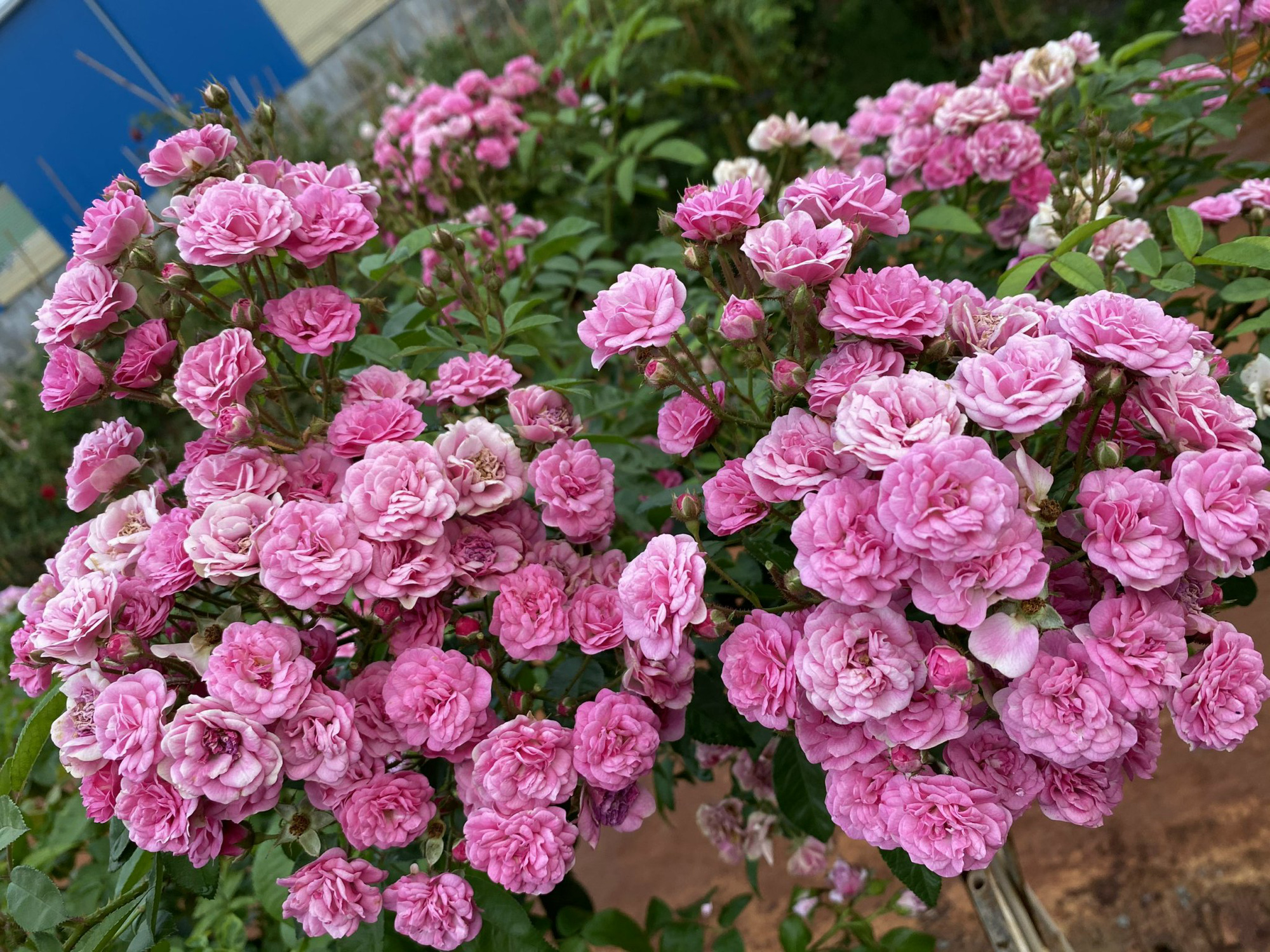 When the accumulated experience gradually increased, also when the flower varieties he imported had developed stably, he combined with borrowing more to rent a piece of land near the street with many passersby, and set up a facebook page to run ads. . Only after 8 months rose Garden His work was famous throughout Dak Lak and the southern provinces. Since then, income has gradually improved.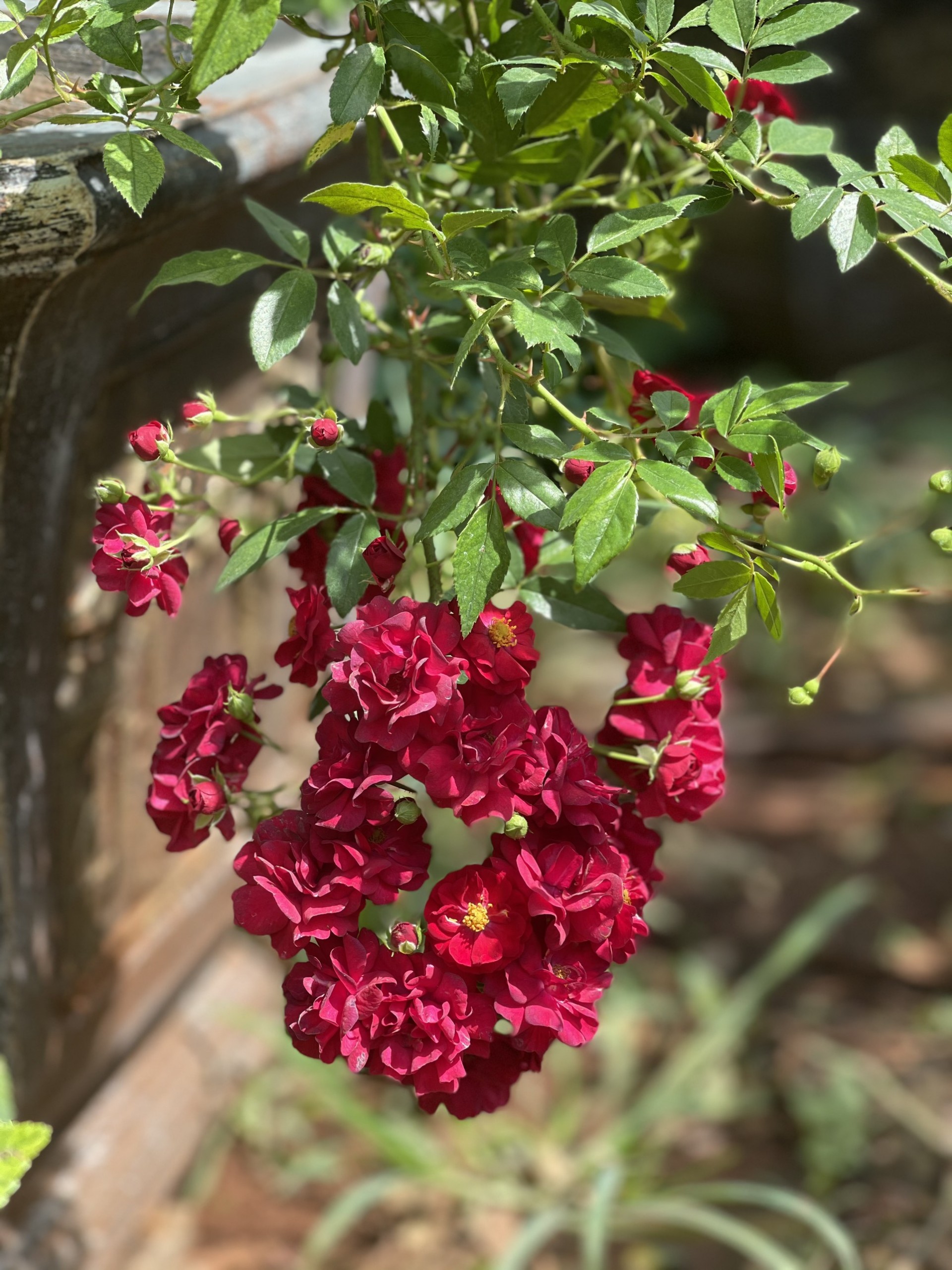 After 2 years of starting a business, rose Garden Currently, there are about 10,000 persimmon roots (about 300 types) including infrared and infrared, both shrubs and vines, with prices ranging from 150,000 VND to 100 million VND per tree.
Revealing the revenue, Viet Anh revealed "Before the Covid epidemic broke out, my monthly revenue was about over 200 million VND. In particular, during the peak week of Tet, I earned 500 million VND, and create stable income for 10 local workers"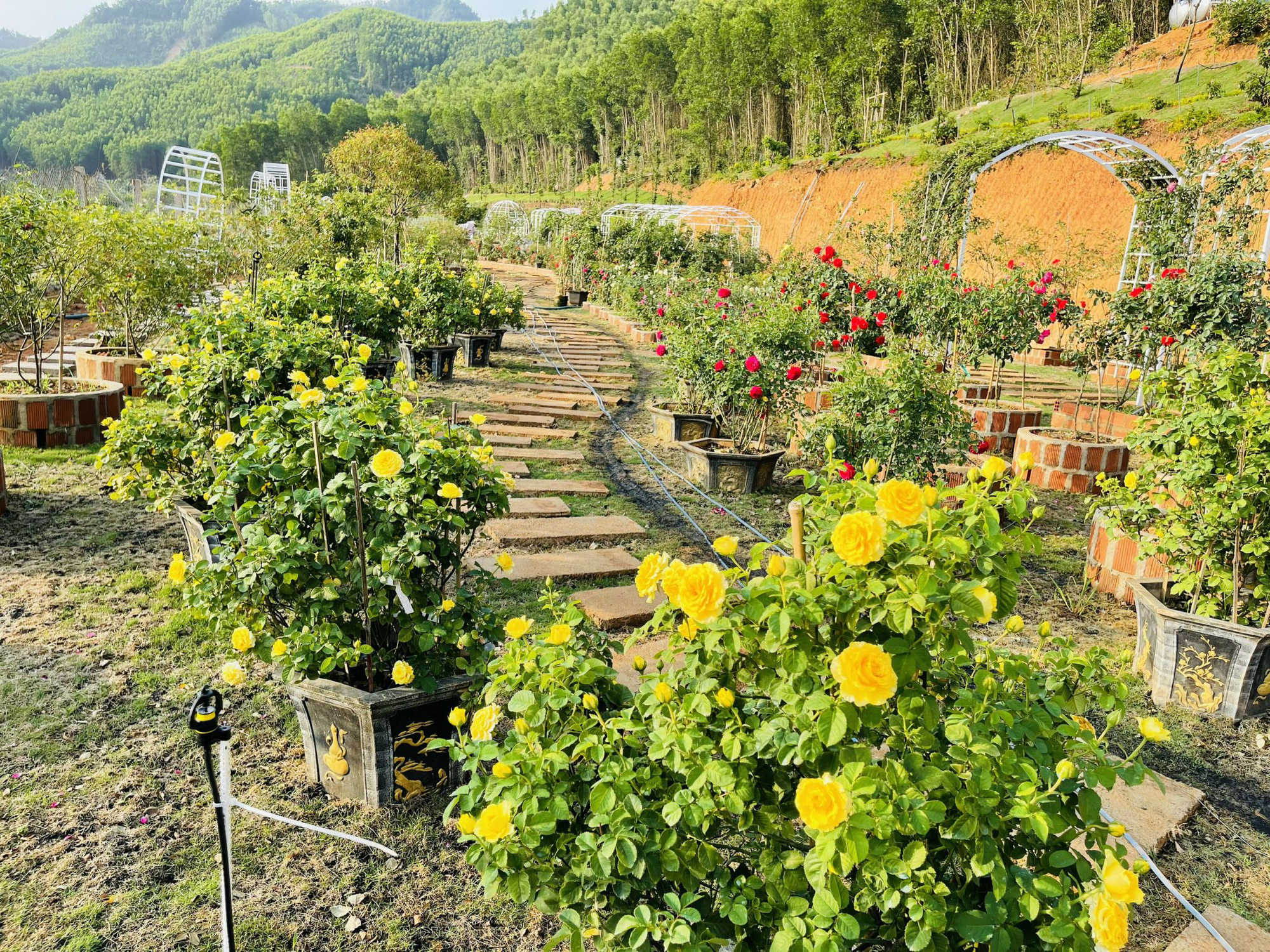 In addition to selling roses, in early 2021 Viet Anh also allows people to experience at a flower garden called Ban Me Garden, far from the center of Ho Chi Minh City. Buon Ma Thuot 7 km, with an area of ​​up to 18,000 m2 is considered as rose Garden has the largest scale in the Central Highlands with many miniatures designed by Viet Anh himself, so that guests can freely visit, shop, take pictures and check in for free.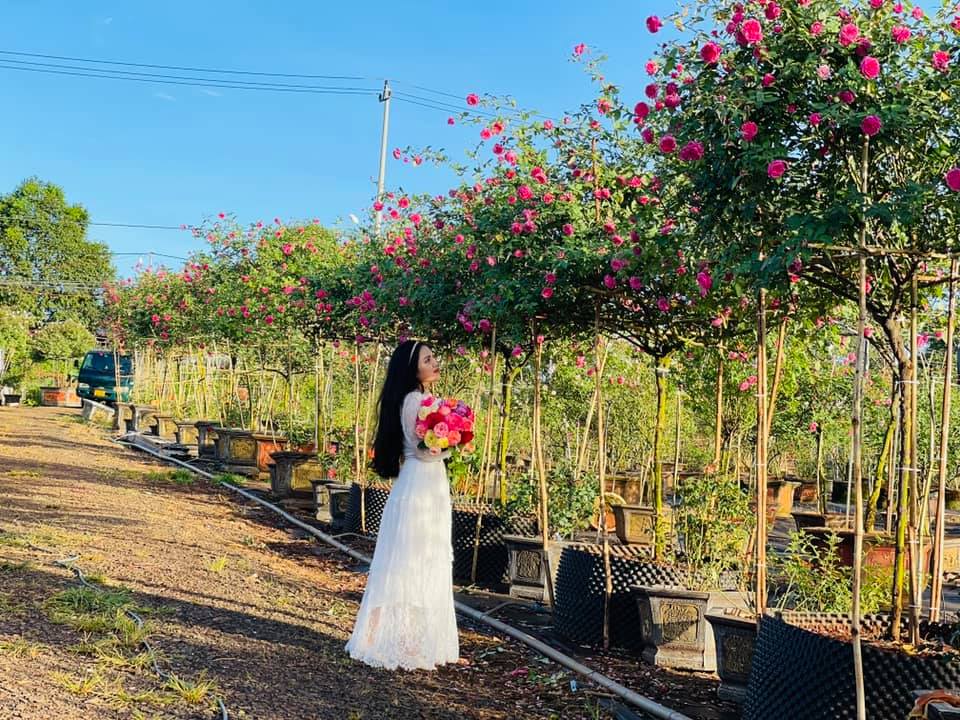 However, recently, the situation of the Covid-19 epidemic has been complicated, and Viet Anh's business has been significantly affected. However, he still managed to maintain rose Garden and pay enough wages for workers.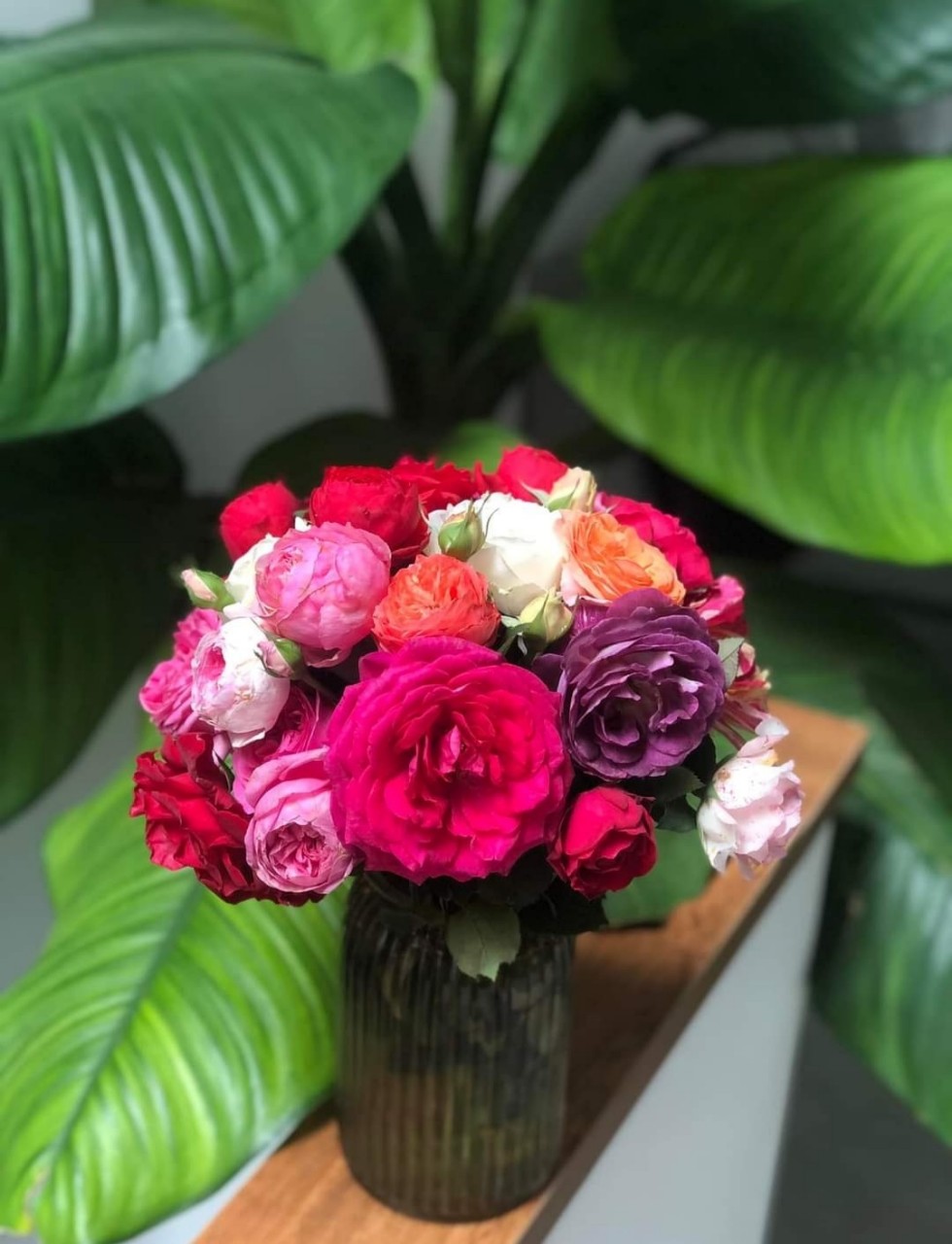 When there's more time to take care rose GardenViet Anh feels that his soul is relaxed and peaceful when waking up every morning, the fragrance of roses is full of poetic and romantic all over the space.
He shared, "In the future, when I have children, I will definitely teach them to grow flowers, because this not only helps them know how to take care of a tree and enjoy the fruit when it grows up, but also makes them love nature more and mingle. with nature and it is also a very effective way to exercise".
You are reading the article
Can't take my eyes off the beautiful rose garden like paradise of the Central Highlands boy

at
Blogtuan.info
– Source:
danviet.vn
– Read the original article
here