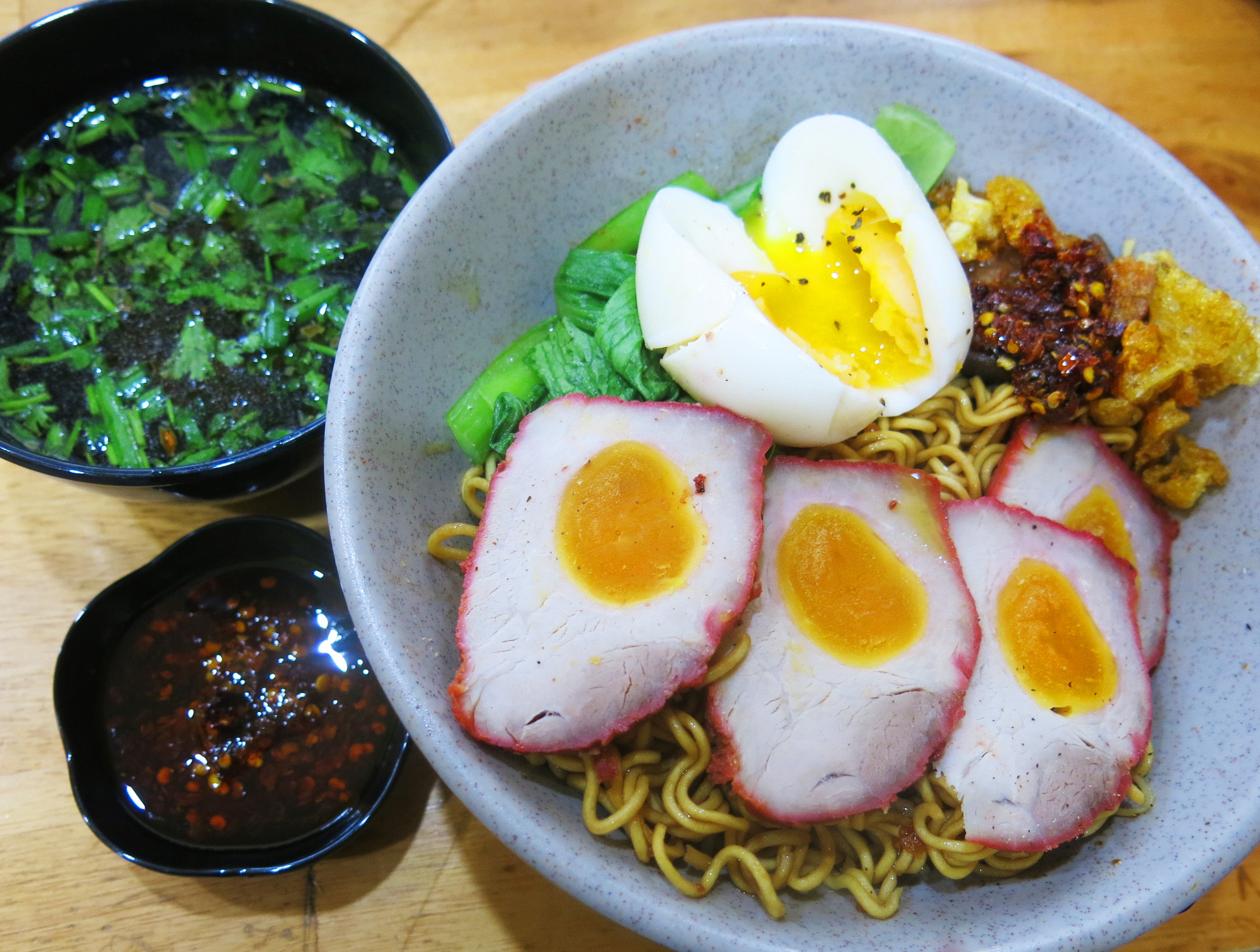 Saigon restaurant: Charming bowl of char siu noodles with salted egg at Ba Girl restaurant
Ingredients from ancient times, once mentioned in ancient Chinese books in the 5th century, Qimin Yaoshu, are now suddenly found in hundreds of dishes, but not only in Vietnam.
Not to mention savory dishes, sweet dishes are also "flavoured" with salted eggs, such as salted egg lava pearl fresh milk or salted custard custard tea which are trendy… These dishes sound like a weird recipe at first glance, you'll have to try them in to see what they are. That sweet and salty taste goes together and how delicious it is.
If someone hasn't figured it out yet, you can think about how salty and sweet also go together in salted lemonade, even though these drinks are completely different.
So the inclusion of salted eggs in mixed noodles – also a "hot" form of processing when everything is mixed now – including mixed soup, mixed pho… is understandable. Only very surprised when I first saw a strange dish at Ba Co Gai restaurant located on 27th street, Son Ky ward, Tan Phu district. The bowl of mixed noodles with char siu with salted egg is delicious and beautiful, invested wholeheartedly when creating and processing – char siu with salted egg, in that charming bowl of mixed noodles.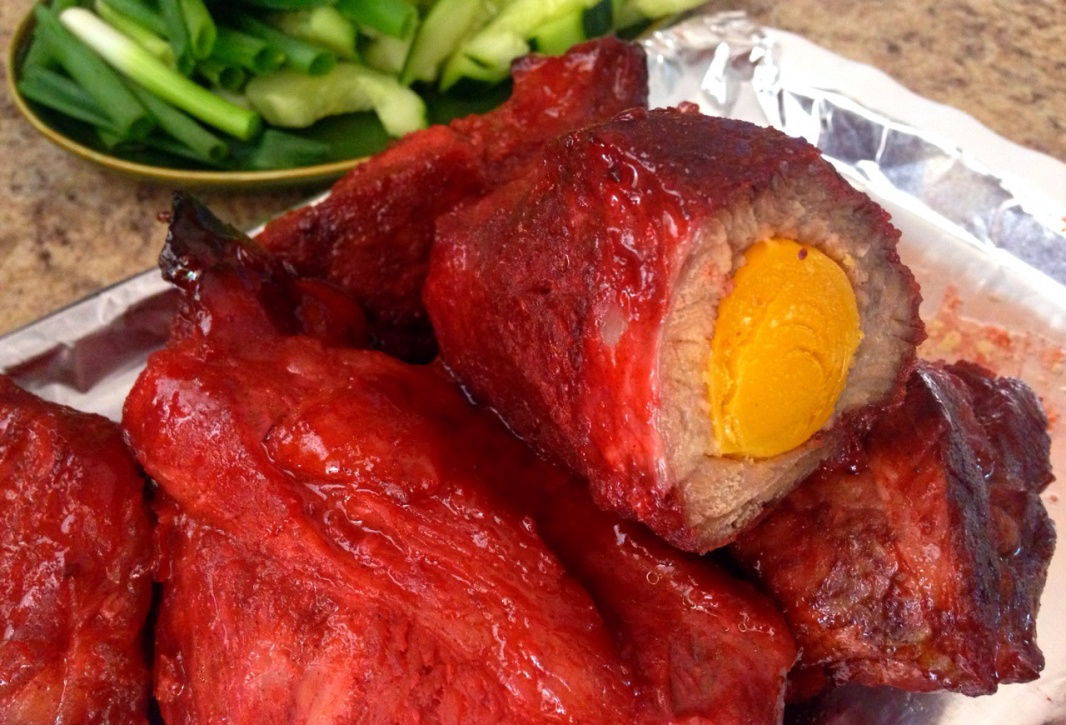 Char siu is a familiar dish of the Chinese and the whole of Southeast Asia when the flow of people from the mainland migrates and is popular. Believed to be of Cantonese origin, xo thang in Sino-Vietnamese, char siu in English is based on the Chinese Pinyin chãshão (叉燒)… introduced primarily as grilled or roasted.
But there are new versions, which are made like the khi of the Southwestern people, but do not use coconut water like the Vietnamese khi. The char siu juice will then be used as a sauce for other dishes, which can be easily seen in char siu sticky rice dishes, char siu bread…
Saigon restaurant: Expand your taste with variations of char siu with salted egg
Very surprised to see that from only familiar ingredients, a bowl of mixed noodles with square slices of red and pink char siu meat in the middle with a round, dark yellow salted egg filling… suddenly became a strange and beautiful variation. yummy.
Instant noodles are cooked to mix with sauce, hidden deep under the "topping" – mulch, covered. There are quite a few steamed green cabbage in that corner, to the soft boiled egg, cut in half, and then a few slices of red and pink char siu punctuated with yellow salted egg filling, highlighting the fat clumps that will almost be balanced. The color and the sweet taste of shiitake mushrooms… The first impression is quite impressive. But the most outstanding, because strange and beautiful, are still slices of char siu with salted egg in the middle.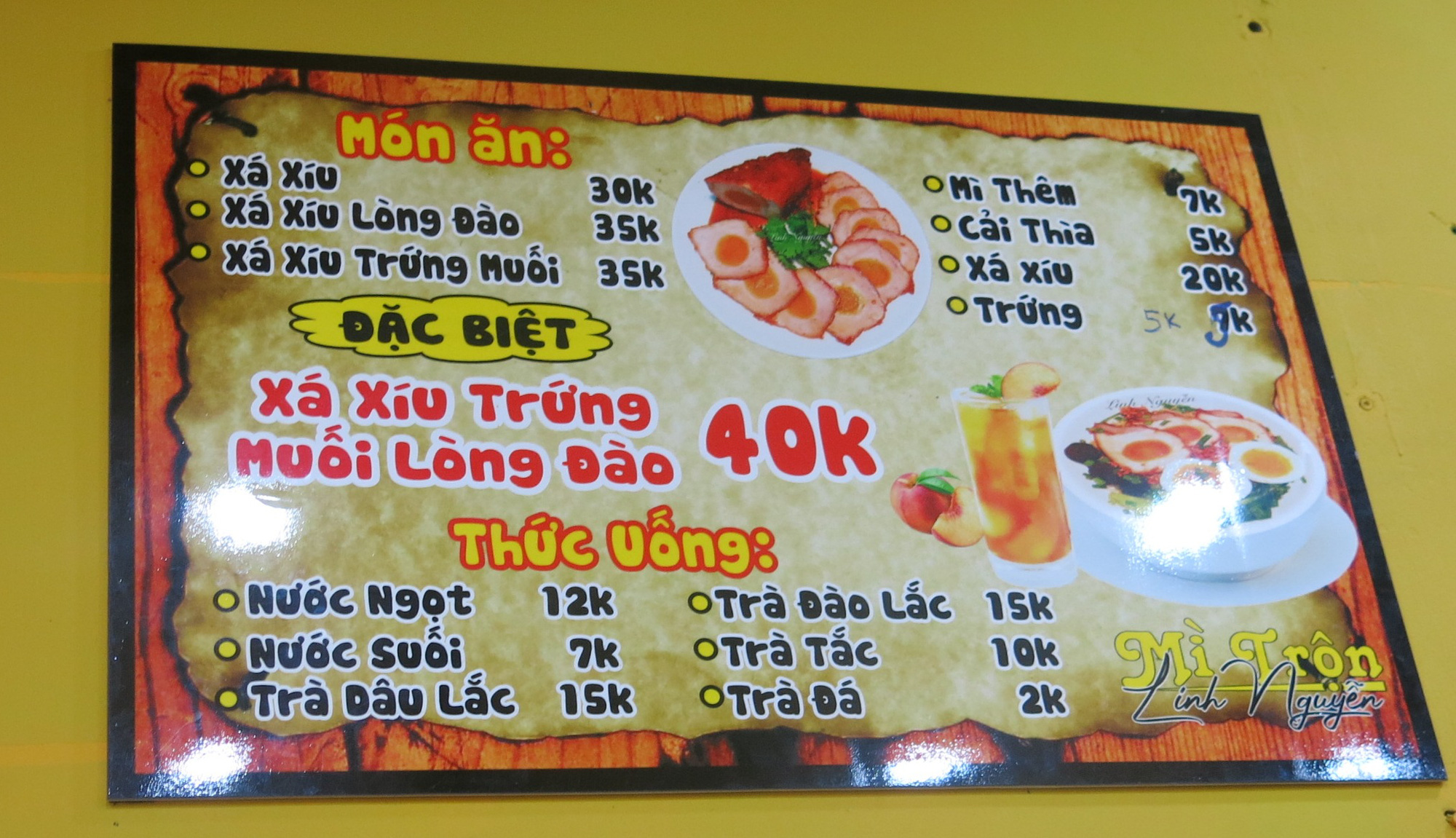 It is not easy for the kitchen to share specifics, but it is easy to see that many salted egg yolks have been threaded and inserted into the center of rectangular meat bars before being processed into char siu. It must be before, not after, because the char siu still retains its beautiful appearance on the outside, the eggs inside are not twisted or broken…
The char siu filled with salted egg, eaten without, or dipped with the restaurant's own sauce, are all delicious. The fragrant meat with the Saigon-style five-spice flavor is a bit sweet, mixed with the fatty and salty salted egg, which is very suitable… But they will taste even better when eaten with other ingredients of that bowl of mixed noodles.
Instant noodles, which are less appreciated by scientists (!?) in terms of nutrition, are suitable for mixed noodles because the noodles are already seasoned during processing. Just like instant noodles are tougher than egg noodles, noodles… Egg yolks contribute to the fatness of the dish. Although the yolk of one egg cannot blend into the whole bowl, the parts of noodles that are absorbed by the egg will be delicious.
Crispy, chewy noodles, fatty yolks, soft egg whites, char siu pieces have both the sweetness of the meat, the salty and fatty aroma of salted eggs, adding vegetables, mushrooms, etc. to each other. There is no rice paper like the Central dishes, but it makes up for it with a bunch of fat. Contributing to the crunchy sound as well as increasing the fat, the cup of sweet, sweet broth to make a bowl of mixed noodles with char siu with salted egg is highly appreciated by culinary guests….
You are reading the article
Charming bowl of char siu noodles with salted egg

at
Blogtuan.info
– Source:
danviet.vn
– Read the original article
here