On April 14, 2022, a girl named Xiao Song (name changed), living in Xinhui district, Jiangmen city, Guangdong province, China, told reporters of the site. 163.com about his terrifying experience after receiving a gift from a male colleague.
Ms. Xiao Song said that during her time at work, she was helped and instructed by many colleagues, including a male colleague who even gave her a gift. It is a full-length mirror, with 2 lights behind.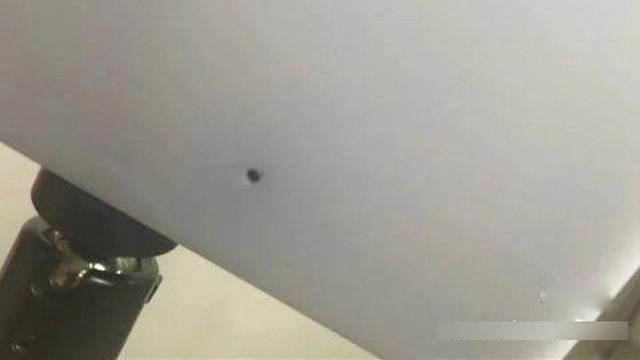 When the male colleague gave this gift to Ms. Xiao Song, he specifically advised her that the plug should always be plugged into the power source, and should not be unplugged because repeated unplugging would easily damage the lamp. In addition, he also told Ms. Xiao Song that this mirror has a very special function, that is, when looking in the mirror naked, it will help slowly lose weight. Receiving this gift, Ms. Xiao Song was initially very happy, but soon after, she realized something was wrong.
Bringing the mirror home, Ms. Xiao Song began to think about its miraculous ability to aid in weight loss, not believing that there was such a magical mirror in the world. Therefore, Ms. Xiao Song decided to contact the customer service department of this full body mirror manufacturer. At that time, the customer service staff answered Ms. Xiao Song that her mirror is a silver-plated mirror with high resolution but no weight loss function, they themselves find it absurd to hear about this. .
The employee then asked Ms. Xiao Song to try using a screwdriver to remove the back of the mirror and check. Ms. Xiao Song obeyed, unplugged and removed the back of the mirror, not expecting the image in front of her to make her very shocked.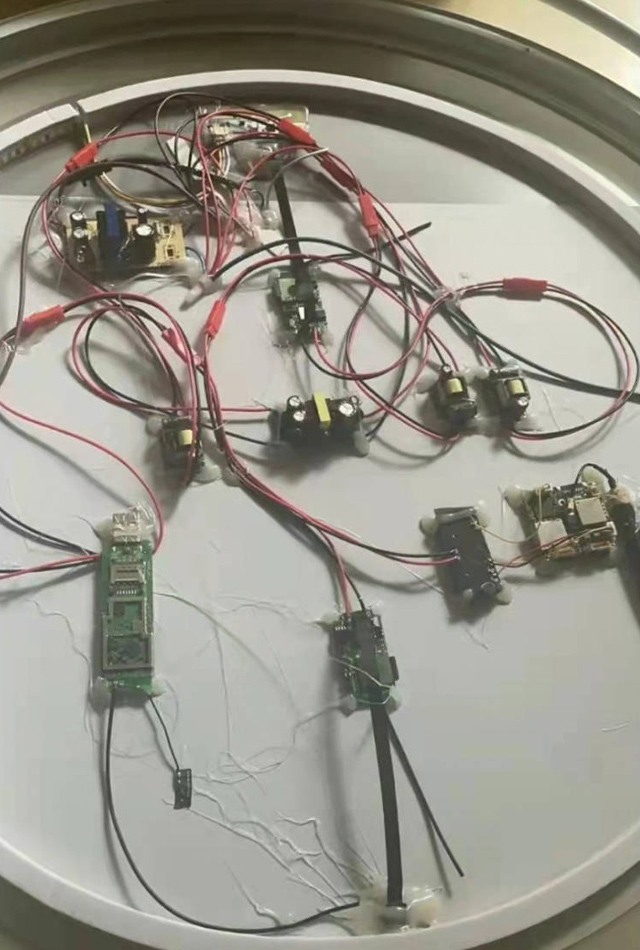 Behind this mirror are wires and small circuit boards. Ms. Xiao Song quickly discovered this was a hidden camera. Terrified, Ms. Xiao Song immediately went to the local police station to report the incident. When the police removed the mirror, they found a total of 4 hidden cameras and 5 32GB memory cards.
In addition, Ms. Xiao Song also discovered that the mirror that the male colleague gave her also included an alarm clock that could connect to bluetooth. Turns out, the alarm clock's bluetooth can connect to the hidden camera mounted on the mirror to read the data of the memory card remotely. Ms. Xiao Song firmly believes that the male colleague wants to secretly film private pictures for evil and morbid purposes.
Speaking to the police, Ms. Xiao Song said she and the male colleague were not too close, just acquaintances at the office. She is not his girlfriend either. Once, Ms. Xiao Song was looking to buy a full-body mirror online when this male colleague passed by and accidentally saw it. He said that he had a friend who was selling mirrors, would buy them for her, but ended up giving them to her. At work, this male colleague's personality is quite good, often buys food for everyone, and is loved by many people.
When the police contacted this man, he was not answering the phone and was on a business trip in another province. Currently, the police are still investigating the case.
You are reading the article
Colleagues gave a mirror with a slimming function, the girl was hot when she turned to look behind

at
Blogtuan.info
– Source:
Eva.vn
– Read the original article
here