Khoa học
Drinking coffee with a disposable cup: A sip of coffee contains billions of microscopic plastic particles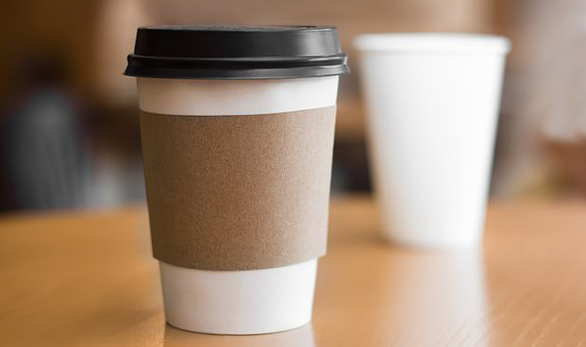 Every day we come into contact with hundreds of products made of plastic. Plastic exists not only in the form of large objects, but also in the form of microscopic particles released from large products, so we swallow them without even realizing it – Photo: Shutterstock
There are many different types of plastic materials used to produce household and labor items, but they are all made up of polymers, which are natural or man-made substances consisting of large molecules linked together.
How to release microplastics and their harm to the body is a matter of scientific interest in recent years. In new studies, scientists have found microscopic particles from larger plastics in the oceans and other environments. They classified them into two groups: microplastics and nanoplastics.
Microplastics consist of plastic particles less than 5 mm in length and can be seen with the naked eye. Nanoplastics are much smaller and most cannot be seen with a standard microscope.
A new study by scientists from the US National Institute of Standards and Technology (NIST) published in the journal of the American Chemical Society, has studied plastic products familiar to us such as cups/ Disposable cups in cafes, fast food restaurants, baby bottles, tea bags, non-stick mats when frying.
Disposable cups, in particular, are often covered with a flexible plastic film called low-density polyethylene (LDPE) as the inner lining. Although paper cups have an outer layer of paper, the inside still has this lining to prevent water absorption.
Through electron microscopy and scanning techniques, the team found that when the LDPE lining is exposed to water at 100 degrees Celsius for 20 minutes, trillions of nanoplastics will enter the water.
However, this study has not shown the harmful effects of swallowing nanoplastic particles into the body. "The takeaway here is that plastic particles are ubiquitous. We are surrounded by microplastics and nanoplastics. Nanoplastics are extremely small so they can penetrate inside cells, which can disrupt the function of cells. the human body," said NIST chemist Christopher Zangmeister.
The findings from this study, combined with those from other materials that have been analyzed before, will open up new avenues of research to learn about the harmful effects of microplastics and nanoplastics to the body. Future.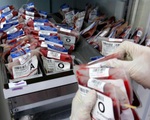 For the first time, microplastics were discovered in human blood
You are reading the article
Drinking coffee with a disposable cup: A sip of coffee contains billions of microscopic plastic particles

at
Blogtuan.info
– Source:
tuoitre.vn
– Read the original article
here