Recently, a family in Orange County, California, USA, received 1.5 million USD in compensation after a man in this family was mistakenly declared dead. , resulting in a stranger being buried by the family on their family estate.
According to CBS News, Mr. Frankie Kerrigan is a schizophrenic who often lives on the street. In May 2017, the body of a dead man was found outside a store in Fountain Valley, California. Police arrived to investigate and they believe it is the body of Mr. Frankie, then 57 years old.
A police officer told the coroner's office that he confirmed the body belonged to Mr. Frankie because he had met Mr. Frankie before. A deputy coroner also believes the body is Frankie's based on a photo on his 11-year-old driver's license.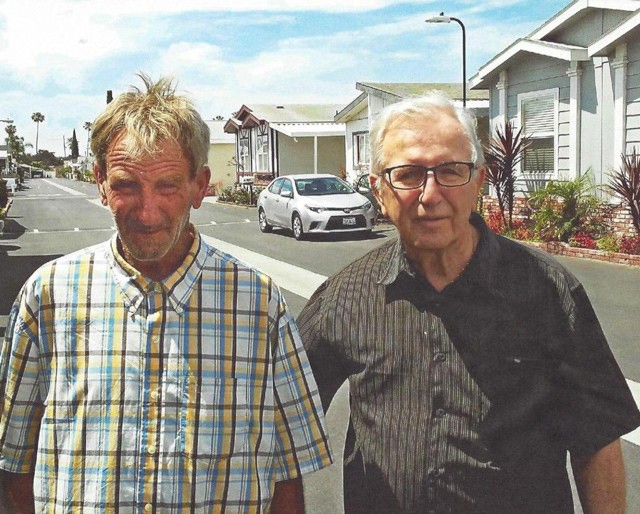 Mr. Frankie and his father.
The fingerprints of the body were then sent to the FBI and other law enforcement agencies. The results turned out that it did not belong to Mr. Frankie but to another man named John Dean Dickens, 54 years old. However, this fingerprint identification code has not been released due to the mistake of a new employee who has not been trained in the digital system.
That's why everyone believed that Mr. Frankie was dead. The body was handed over to the family for a Catholic funeral. Frankie's relatives are deeply saddened and saddened by his passing.
Unexpectedly, more than two weeks later, a friend who attended Frankie's funeral was shocked to see "the dead" appear at his door, saying he wanted to come and visit. The friend immediately called Frankie's father to let him know that he was still alive. It also means that the person lying in the other grave is a complete stranger.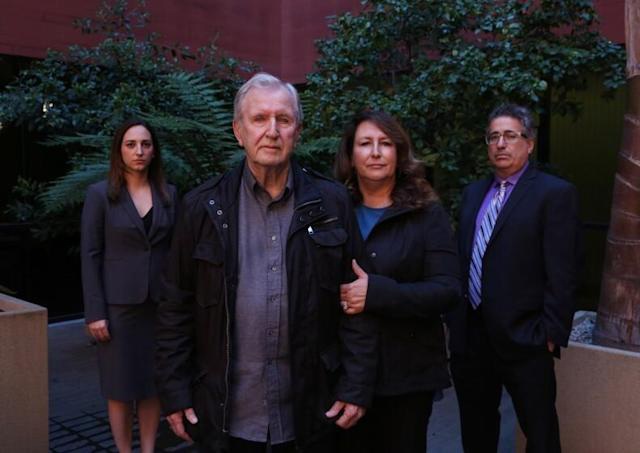 Mr. Frankie and his daughter were compensated 1.5 million USD (more than 34 billion VND).
This is an extremely harmful and unacceptable mistake. Mr. Frankie's family has filed a lawsuit against the local government. Ultimately, the court found the Orange County coroner's office guilty of negligence and willful misrepresentation in declaring Mr. Frankie Kerrigan dead in 2017. The court announced that Mr. Frankie would be awarded $1.1 million in damages. (more than 25 billion dong), and his daughter Carole Meikle will be compensated $ 400,000 (more than 9 billion dong).
Meanwhile, the person in the grave is John Dean Dickens, who died of heart disease, was exhumed from the Frankie family's grave and returned to the family.
Mr. James DeSimone, the lawyer representing Mr. Frankie and his daughter Carole, said that Mr. Frankie is currently not taking medication but his health condition is relatively stable.
Attorney James DeSimone said: "We are grateful to the jury that decided in less than three hours to prove this case. Mr. Frankie's family feels vindicated and has found their interests. They also hope that through this incident, the local government will show more concern and concern for vulnerable people living on the streets."
You are reading the article
Go to a friend's funeral, 2 weeks later the dead person comes to play, shocked when he learns the truth

at
Blogtuan.info
– Source:
Eva.vn
– Read the original article
here