Giải trí
Solo Travel – Journey to Hue-Travel
Ngo Thanh Thuy has shared useful information for those who are planning to travel alone but do not dare because they are afraid of many things.
With a solo experience in Hue 4N3D, Ngo Thanh Thuy said: "I was not alone in the ancient capital full of humanity. What worries you the most when you go to Hue? travel What is alone? Fear of danger, fear of sadness, fear of no photos? Hue is at its most beautiful, leave your fear at home and pack your bags!
This time coming to Hue has helped me realize that there are still many good things around, we just need to open our hearts and step out of our comfort zone. I will share all my experiences on the last trip, how do I move, where do I play, what do I eat, especially how do I take pictures when I'm alone?".
And here are the useful experiences of Ngo Thanh Thuy for young people who are planning to travel alone
1. Move
Hanoi – Hue: I take the train with a sleeper ticket, the whole round trip costs 1 million450k. Moving in Hue: Grab bike, Grab car, motorbike taxi, cyclo (50k-100k depending on location and deal price). In addition, I also walk a lot because I want to see Hue more closely. The most ideal is to walk in the evening along the banks of the Perfume River and Truong Tien Bridge. Hue also offers motorbike and bicycle rental services. But going alone, so I don't rent. If you want to be proactive, you can refer to it.
Note that when going to places far from the city center (for example, I go to 3 Mausoleums and Thien Mu Pagoda) there will be no grab, motorbike taxis and taxis are also very few, so when going, please negotiate with the driver to wait. You stay at the locations and take the whole tour. I was very lucky to have a friend who took the initiative to propose that idea, so I saved a lot of time calling a car and money.
2. Where to play?
Day 1: An Dinh Palace – Cyclo walking on the North Bank – Listening to Hue songs
An Dinh Palace: 50k entrance ticket, only open until 5pm, architecture crosses Asia – Europe. Cyclo around the North Bank: 100k, I was transported by the cyclo to craft villages, outside the Citadel, Uncle Ho's parents' house, went to Hue tea, Dong Ba market, and watched the streets of Hue. Ca Hue on the Perfume River: ticket 100k/person, sit on the boat, watch the Perfume River and listen to Ca Hue.
Day 2: Antiquities Museum – Citadel – Thien Mu Pagoda
Museum of Antiquities: no ticket, a lot of antiques from the king's period, from costumes, furniture, pens, edicts,… Citadel: 200k retail ticket, extremely large and extremely spacious campus It's beautiful, going alone helps me have more time to look at the architecture with traces of time. If possible, book a tour guide to understand it in detail, very interesting. Thien Mu Pagoda: About 7km from the Citadel, pure and peaceful. He took me here, he saw that he was alone, so he teased that he would go to the temple to go one or two :)))
Day 3: Khai Dinh Tomb – Minh Mang Tomb – Vong Canh Hill – Tu Duc Tomb – Perfume Village – To Dinh Tu Hieu
Should go early to catch the sun, I arrive at Khai Dinh Tomb at more than 7am, going in the above order will be the most convenient, because these places are far from the city center, so I spend a day to go all.
But thanks to you grab, I was able to go all in one session (about 6 hours) but I still had time to visit each place to admire, learn and take pictures.
I chose to go to the 3 most famous mausoleums, included in the ticket combo with the Citadel (4 locations is 530k): The retail price to each mausoleum is 150k/ng Perfume Village: I stopped at Me Tuyet shop, because I know my mother spend most of the profits on helping sick children. Everyone who comes to the village, please visit here. I bought incense buds and incense to support my mother. And even if you don't buy it, my mother still lends me a hat and fan to take pictures, really emotional. Vong Canh Hill: I chose to come here because I can see the Perfume River from above, it's really beautiful. Green pine hill, bowl. Tu Hieu's Communal House: The resting place of Zen Master Thich Nhat Hanh in the last years of his life.
Day 4: Ben Ngu Market
At noon on the 4th, I returned to Hanoi, so I just went to Ben Ngu market and stopped at some restaurants to eat my favorite dishes.
In the market, there is very delicious and cheap tea, in addition, it also sells all kinds of shrimp, sour shrimp, …
Note that when going to sacred places, you need to dress modestly to enter, so remember to prepare in advance.
3. What to eat?
I am a vegetarian, vegetarian cuisine in Hue is also very rich, so I still have the opportunity to eat well. If you intend to do a food tour, eat well without asking the price first.
Vegetarian restaurant:
Vegetarian San May – 8 Thanh Tinh: Very beautiful space, designed in traditional garden style.
Vegetarian Thanh Lieu – 50 Nguyen Cong Tru: I ate hot pot and vegetarian Hue cake, both were very delicious, came back a second time but I don't know why the shop closed.
Vegetarian Lien Hoa – 3 Le Quy Don: The menu is similar to Thanh Lieu restaurant, but not to my taste like the one above.
Chay Sala – 04 Phan Boi Chau: The grab was introduced to me, but it's closed, so I haven't tried it yet 🙁 I went by and saw that the shop was also very nice An Nhien Garden Vegetarian (I haven't been, but was recommended by a Hue friend. )
Vegetarian vermicelli – next to 87 Dien Bien Phu: super cheap and delicious, taste just right, not too sweet main noodle 15k/bowl
Hue tea:
Alley Tea – 29 Hung Vuong (I find it a bit sweet) 12k/cup.
Mo Ton Dich Tea – 20 Dinh Tien Hoang: there is a dish of Roasted Pork Chowder which is an iconic dish, everyone who comes and tries it, still waiting to eat it a second time, I think it's delicious. I don't eat meat so I don't. Well, the shop only has this address, selling from 17 pm in the afternoon. 12-15k/cup
Tea at Ben Ngu Market: 10k/cup
Cafe:
Salted coffee – 10 Nguyen Luong Bang: 15k/cup, love this dish, I've been there twice. Must try
Hanok: Korean style, the shop is also very beautiful, Korean traditional costumes for rent.
Highlands Coffee Dai Noi
4. Where?
Forest Tag Homestay – 130 Truong Chinh
My homestay is as beautiful as a fairy garden, every corner is very beautiful. I went alone, but booked a room for two, the space was very clean, comfortable, and light. The service is also very good, the staff also help me check in early.
5. How to take pictures?
I prepared a tripod, but before I could use it, I forgot it on the train, but fortunately the ticket inspector saved it for me, so after more than 2 days when the train returned to Hue station, I received it.
And in the first 3 days, all of my photos were taken for me.
You just need to show a bright smile and open your mouth, surely no one will refuse. They all agreed to take pictures for me and even took the time to ask if I was satisfied, if not, they would help take pictures.
As for me, before asking to take a photo for me, I will check which angle is best first to save time. After that, posing and thanks to continuous shooting, many brothers and sisters also taught me how to pose for beautiful photos, really everyone was very enthusiastic. Meanwhile, ask about them (where, what places have you been, how did you get here,…) We also meet again in other places and greet each other very warmly.
Don't be afraid to say what you want, what the photo looks like, guide them, when the results come, the photo may not be what you want, but just skimming to see if there is a potential photo, I'm ok. And don't forget to thank you sincerely
My tripod didn't come back until the day of 3, then I took pictures at Ky Dai and Homestay.
"This trip is like an important milestone for me. Solo travel is not to close myself, but to help me expand my comfort zone.
On this journey, I have met a lot of wonderful people, thanks to them my trip became very meaningful. Therefore, I believe that no matter what happens, there are always good things around," Ngo Thanh Thuy said.
See photos of friend Ngo Thanh Thuy in Hue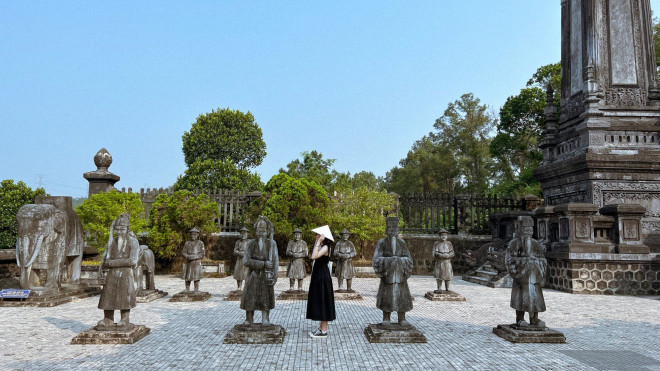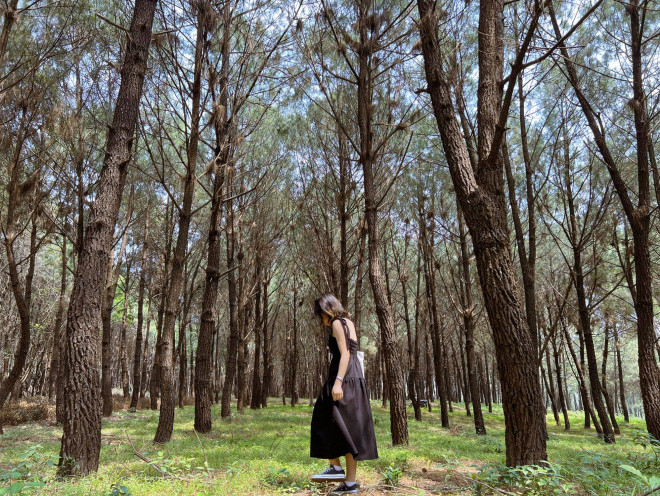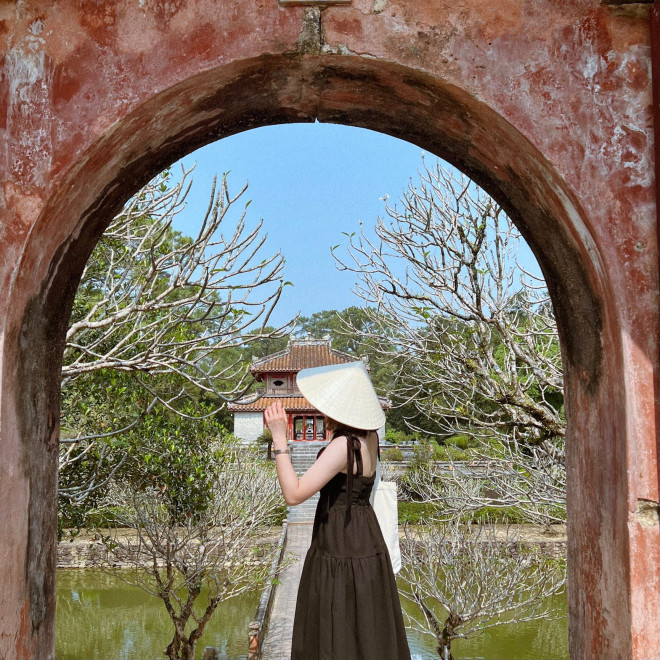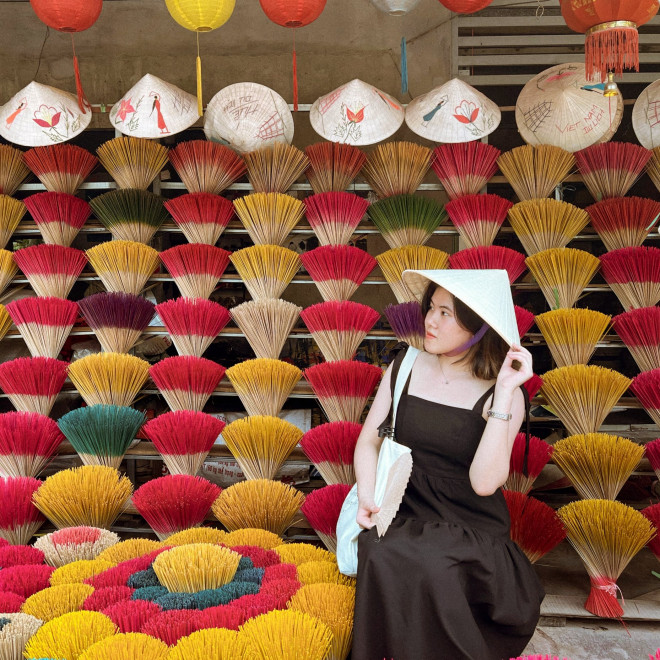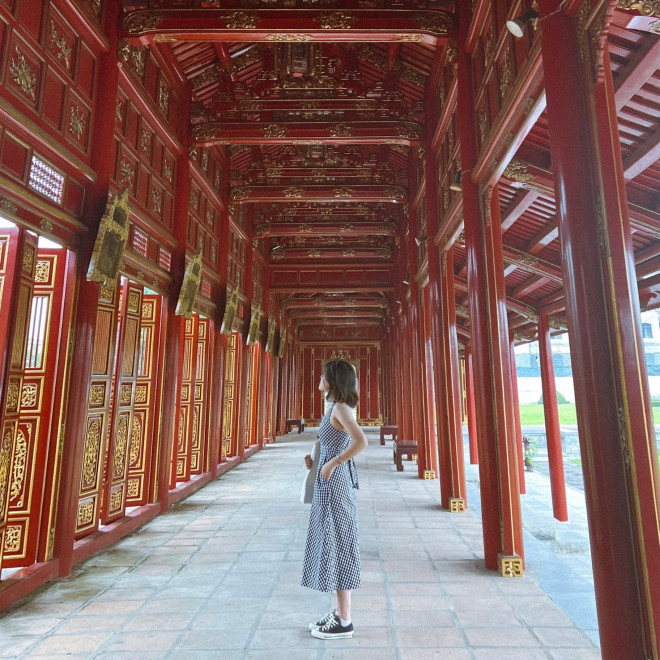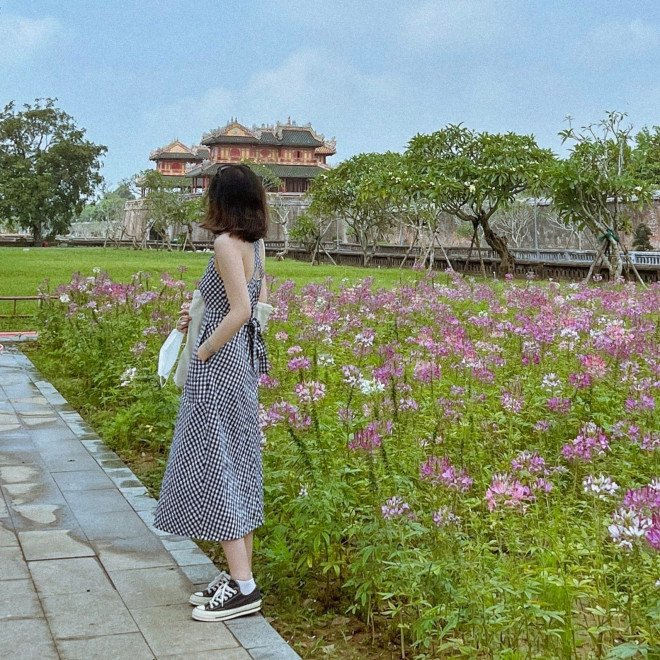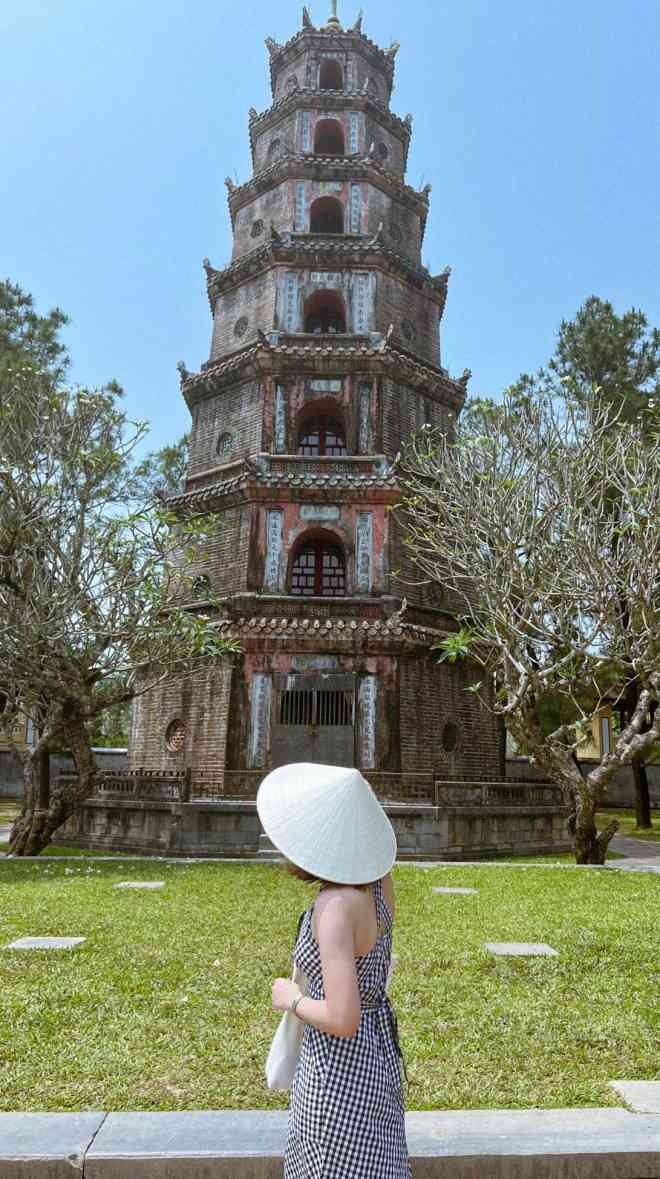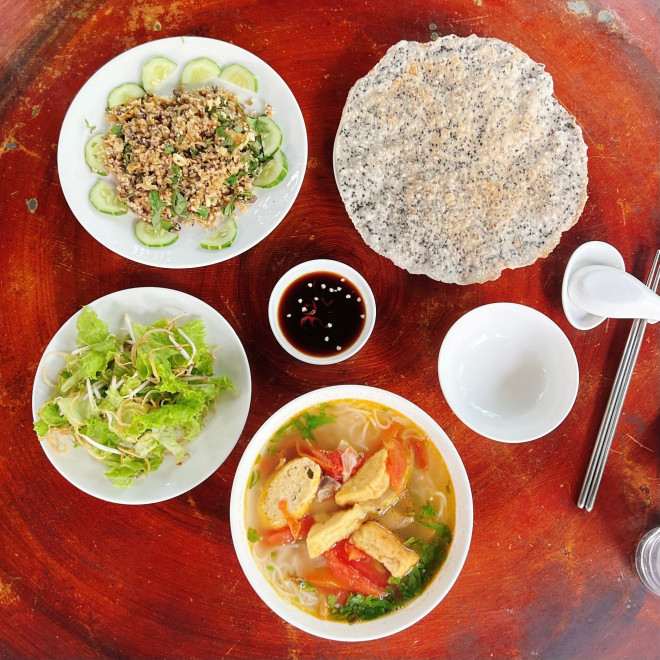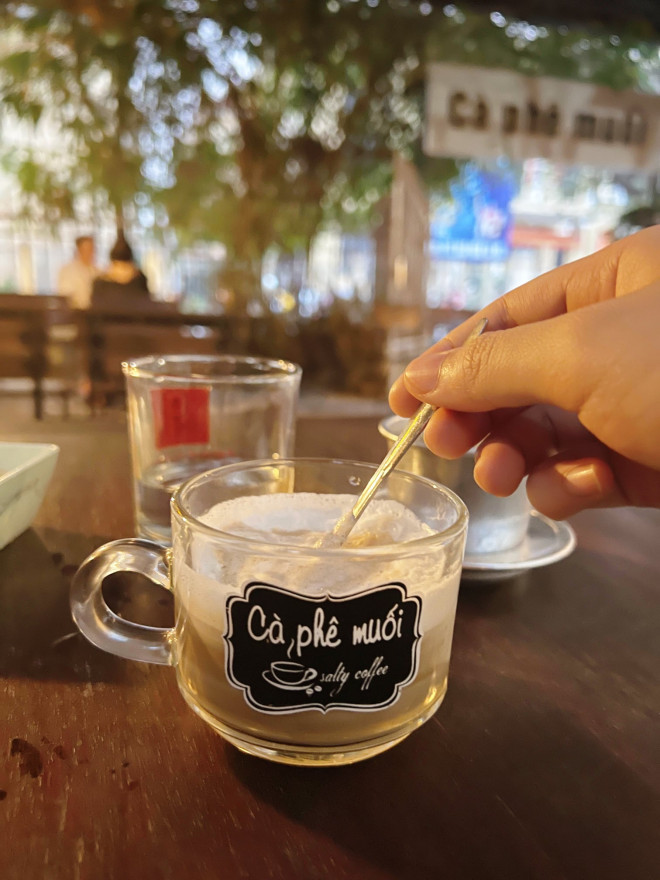 You are reading the article
Solo Travel – Journey to Hue-Travel

at
Blogtuan.info
– Source:
24h.com.vn
– Read the original article
here