You just need to add exactly 1 step before you put the vegetables in the pan and you will have a delicious, young green stir-fry.
Stir-fried vegetables are a familiar dish in meal family. It seems that the processing is simple, but when some people stir-fry, vegetables often turn yellow and do not look good.
In fact, it's not difficult to have a beautiful crispy, green vegetable dish like at a restaurant. You just need to add exactly 1 step before you put the vegetables in the pan and you will have a delicious and green stir-fry dish.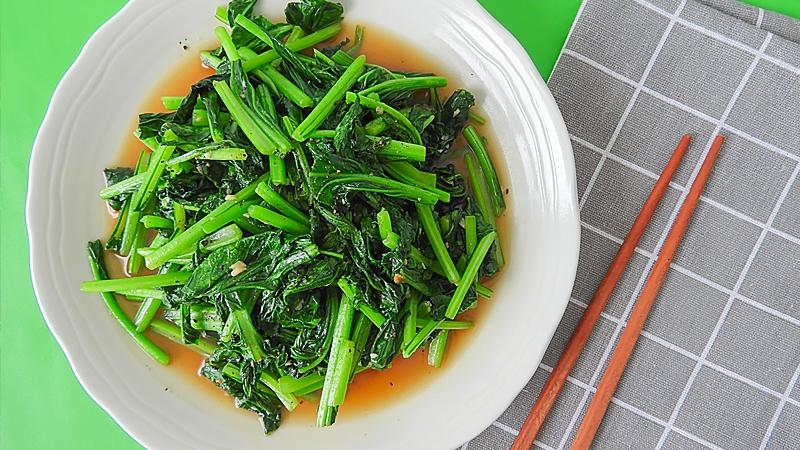 How to pick vegetables
With leafy vegetables such as water spinach, celery… you should pick up some leaves and then stir-fry them. With squash, after picking up the leaves, wash, rub and stir-fry after the top of the squash to keep the beautiful green color between them.
With cove beans, after picking and washing, you should cut them diagonally. With broccoli (broccoli), you should divide into separate branches and then cut them moderately.
Doing
Boil vegetables before stir-frying – this is the most important step. When boiling vegetables, you should add a little salt to the boiling water.
Boil for 3-4 minutes, then remove and immediately put in a bowl of ice water. Ice is what keeps vegetables green.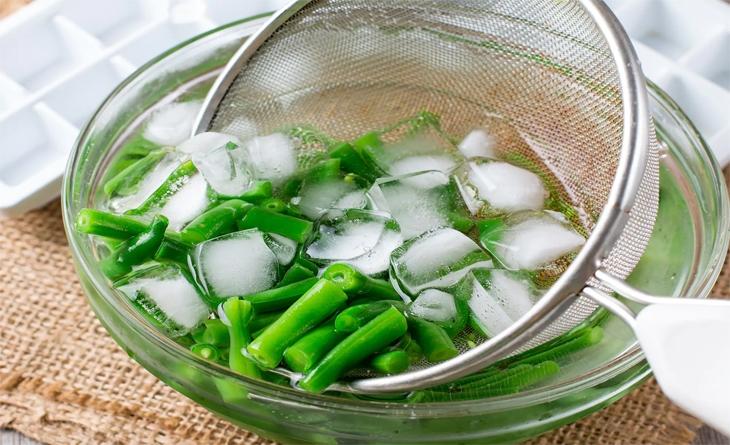 After soaking vegetables in ice water for about 5-10 minutes, stir-fry will be done. You heat up the oil pan, sauté the onion and garlic, then turn off the heat immediately, but don't pour the vegetables straight into the pan as usual.
After turning off the stove, season the vegetables to taste. At this point, you just put the vegetables that have just been soaked in ice cold water and stir-fry on high heat.
With the above simple way, you will have a plate of shiny green vegetables, extremely attractive.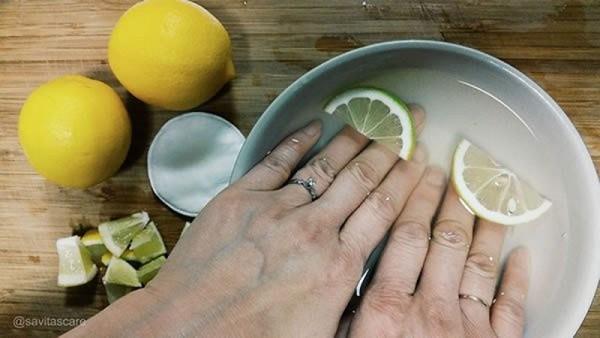 In addition to the above, you can also apply this tip:
Wash vegetables, then put in a bowl of water a little salt and a slice of fresh lemon, soak for about 8 minutes. Then rinse and dry.
The acidity of the lemon prevents the vegetables from oxidizing and darkening due to the air. Therefore, when washing vegetables, you should soak vegetables with lemon or vinegar.
You should only add 1 slice of lemon or a little vinegar to avoid being too sour, affecting the taste when stir-frying. Then you sauté the vegetables as you normally would.
Ying Ying
According to Vietnamnet
You are reading the article
Stir-fry vegetables just need 1 more step to make sure the vegetables are green, crispy and sweet

at
Blogtuan.info
– Source:
2sao.vn
– Read the original article
here