Thế Giới
The fierce confrontation for feminism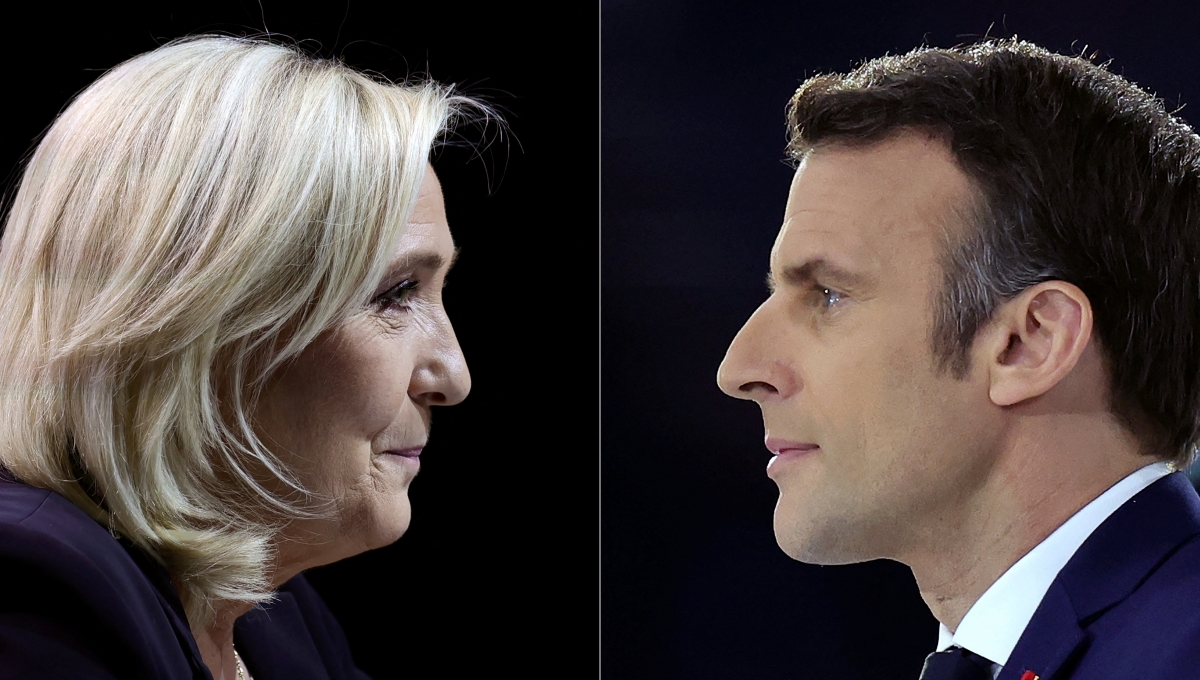 That was also a huge factor in the incumbent president's first term. Gender equality does not feature much in an election campaign dominated by the war in Ukraine and related to the cost of living, but feminists and academics are still finding challenges. Major challenges facing women in this country over the next five years, including suicide, fear, unequal pay and precarious employment.
During his five years in office, Macron's government has enacted a number of policies to make women's lives easier, from making birth control free for those under 25 to extending abortions. pregnancy, strengthen maternity leave and expand reproductive assistance to lesbian couples and single women for the first time. However, French feminists argue that gender equality still requires significant structural change and huge financial resources.
A report by Oxfam France published last month put it this way: "Gender equality: big factor, small result". The report notes that the 1.3 billion euros allocated to all measures in gender equality represent only 0.25% of the total national budget. By contrast, a collective of feminist groups is calling on the next president, whoever it may be, to invest 1 billion euros in domestic violence alone within the first 100 days of their inauguration.
This is the first presidential election since the #MeToo movement began in 2017, which, along with related campaigns like #MeTooIncest, has sparked a wave of testimony from survivors and prompted the government tightened the law on the age of consent, raising it to 15 in general and 18 in incest cases.
Maëlle Noir, a member of the #NousToutes (All of Us) collective, which organizes the campaign against gender-based violence in France, said: "There has been a lot of progress. We cannot deny it. ." However, Noir says that "enacting" policies related to violence against women, including introducing fines for street harassment, will not succeed without profound reforms. such as addressing the role of the justice system.
As part of a national investigation into domestic violence in 2019, a government analysis found that 80% of complaints were ignored. The Interior Department declined to comment on the police force's handling of domestic violence cases due to restrictions placed on government representatives during the presidential campaign.
For many French feminists, President Macron's selection of Gérald Darmanin as interior minister in 2020 is unforgivable. Darmanin was under investigation for rape when he was put in charge of the police force. This appointment prompted hundreds of women to take to the streets to protest.
In a recent tweet, presidential candidate Marine Le Pen, described her proposal for a "war against communism" into the French constitution with an image of a veiled woman with her face covered. fade away. Le Pen, who describes herself as a feminist, has tried to soften her image in recent years.
An analysis of gender equality policies in the manifesto of all 12 presidential candidates by a group of graduate students at Sciences Po described Le Pen's policy as focusing on measures gender equality, is "feminism". In her "Letter to French Women" on International Women's Day, Le Pen pledged to deport immigrants who harassed on the street if she became the first female president of France.
Amid rising inflation, Ms. Le Pen is campaigning hard on the cost of living. But she is one of the few candidates not to propose an increase in the minimum wage, a policy that could have an overwhelming effect on women, who make up 59 percent of those employed at this wage. Macron's Economy Minister, Bruno Le Maire, has pledged to raise the minimum wage to €25 a month from this summer.
Leftist candidate Jean-Luc Mélenchon has proposed a larger increase, of €131 per month. In a wide-ranging gender equality programme, he also promised to allocate the 1 billion euros requested by feminist organizations to tackle domestic violence.
Many women on minimum wage have become "essential workers" during the pandemic in occupations where the workforce is almost entirely female, such as housewives, nursing and social work. festival.
Economist Rachel Silvera from the University of Paris-Nanterre, who directs the Gender and Labor Markets research group, said: "During the health crisis, we applaud and celebrate the merits of all those who do not. these essential jobs, which are the jobs that 80 to 90 percent of women do. But we don't realize their value."
Silvera points out that while women have been hit hard by Covid-19 over the past two years, France has so far escaped the mass dropout from the workforce that has been witnessed in other countries thanks to family work. partial unemployment payments during the health crisis. But at 16%, France's gender pay gap is still slightly above the EU average of 13%.
As for the next presidency, Silvera says the best way to reduce economic inequality between men and women is to raise wages in these heavily feminized occupations. So far, Macron's gender equality policies have mainly helped women "at the top of the pyramid".
The World Economic Forum estimates it will take 52 years to close the gender gap in Western Europe. This is ten times more than the next president will have to address gender inequality. There may be a few more "major factors" to come before France achieves its ideal of gender equality.
You are reading the article
The fierce confrontation for feminism

at
Blogtuan.info
– Source:
danviet.vn
– Read the original article
here