Giải trí
The girl who made Vo Ha Tram and Ngoc Son cry has just passed away at the age of 21, the audience is pitiful
WATCH VIDEO: Girl Do Hoang Vy makes the judges sing forever choking dreams.
Recently, the program fanpage Sing forever dreams announced the sad news that an emotional character on the show has passed away: "Sad news! My condolences to the family! Do Hoang Vy – the character of Sing Forever Dream Season 4 has just passed away…
Only 21 years old, a young girl with many ambitions and dreams still ahead but had to give up because of a serious illness. The family is poor, her mother is a worker, so Vy sells goods online to make money for her medical treatment. Then until now, my health could no longer stand, I was gone forever. May you rest in peace, Vy."
Do Hoang Vy passed away at the age of 21.
Do Hoang Vy from Dong Nai, has lupus erythematosus causing complications into end-stage chronic kidney failure. Vy discovered the disease after graduating from high school and had to undergo dialysis 3 times a week. At first on dialysis, Vy couldn't walk, her mother had to push. There were many holes in Vy's hands because of the needle puncture and the protrusions from the bypass surgery for dialysis. At times, the disease made me swell up to more than 80kg, then atrophy to just over 30kg. At that time, Vy was desperate, did not dare to look at herself in front of the mirror, her body was huge, her hair fell out.
In the house, her mother is the main laborer, she normally has enough to eat and clothe, but when Vy fell ill, the family could not afford it, especially when she had to go on dialysis. Vy helps her mother sell online, she still posts beautiful pictures, hangs out with friends and sells goods without complaining or telling people about her real illness.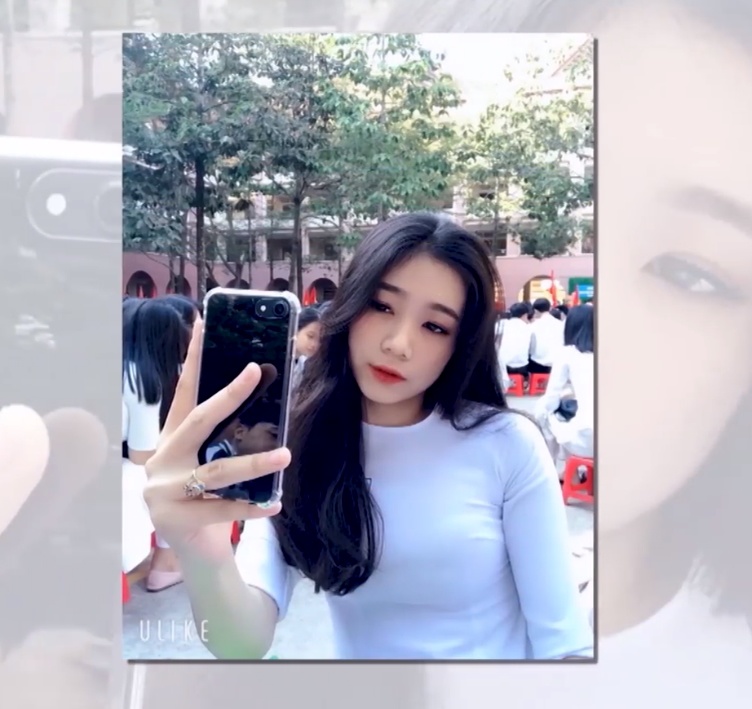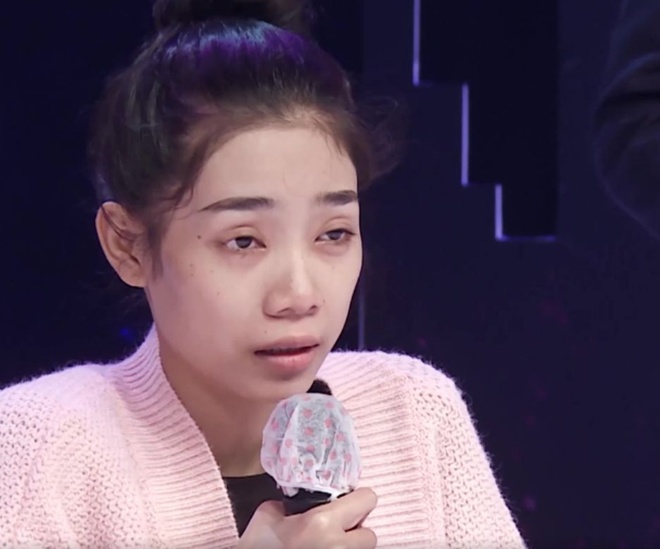 From a beautiful girl, Vy was thin and thin.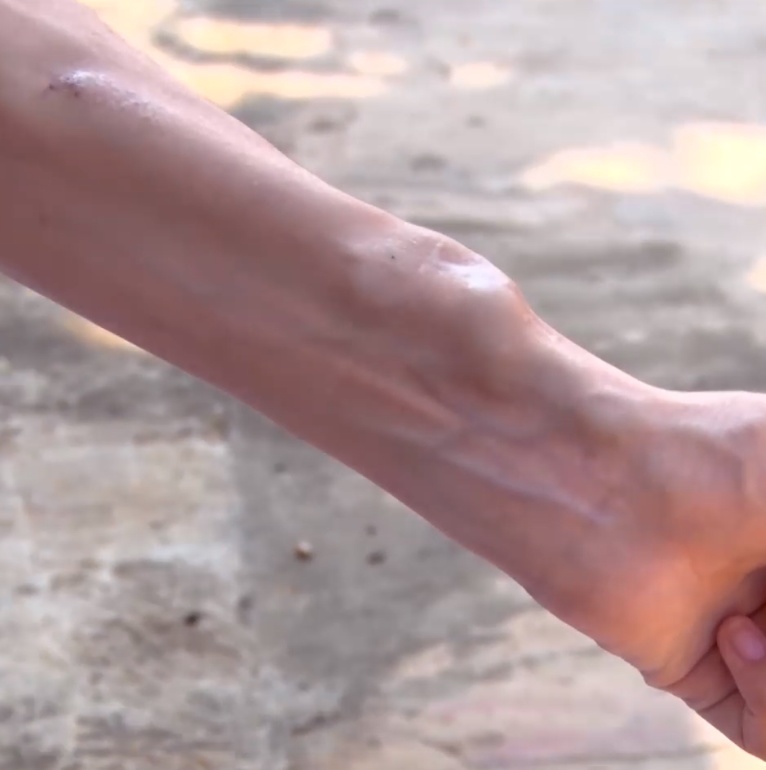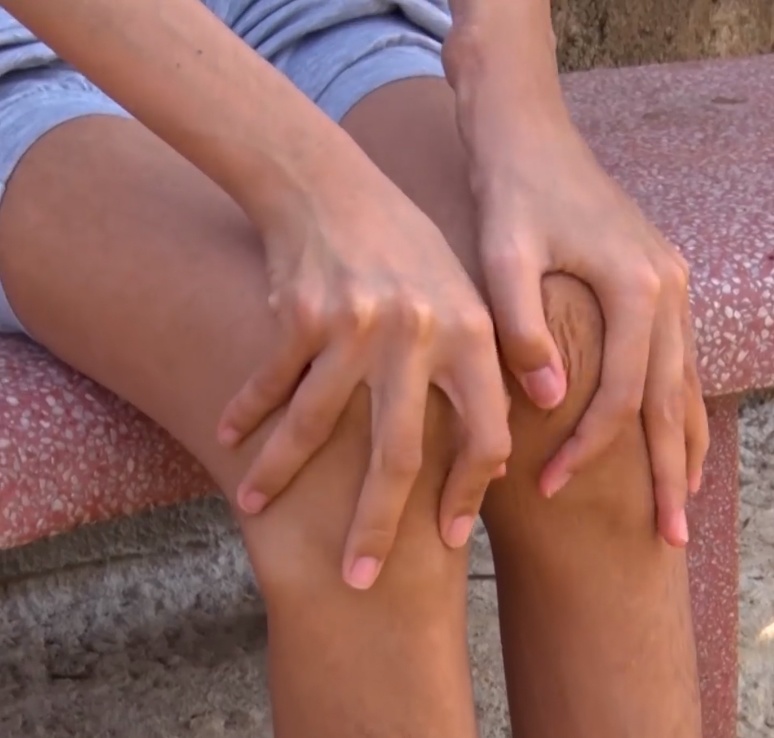 Seeing my body when I was sick, many people couldn't help but feel pity.
That's why Kim Thach once knew Vy through a friend who at first didn't feel sympathetic, but after finding out, he loved this girl very much. Although she was ill, she was still neat and clean, with a clean image on the internet in everyone's eyes while the situation was extremely pitiful. Anh Thach found the program Sing forever dreams and hope to be able to help Vy have money for medical treatment.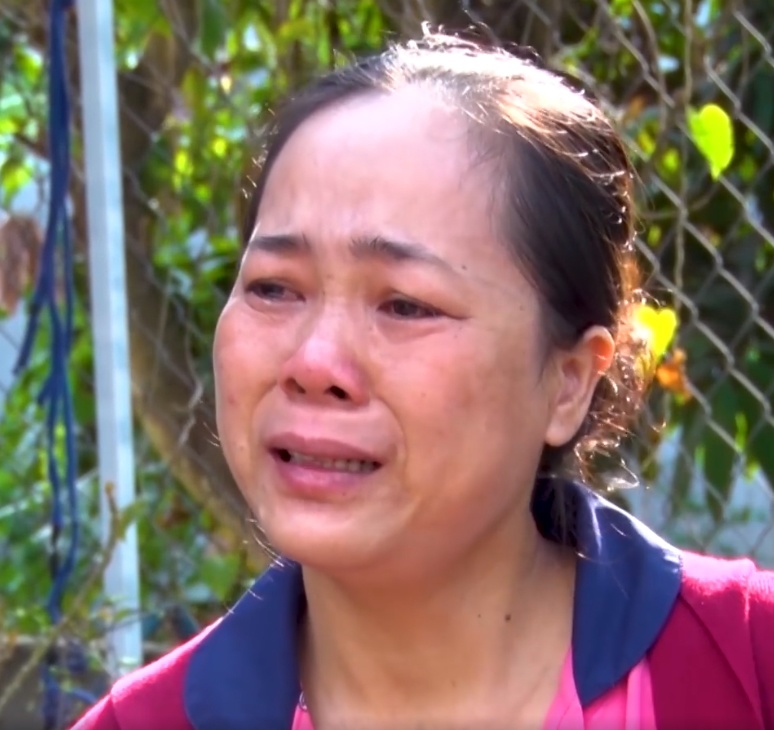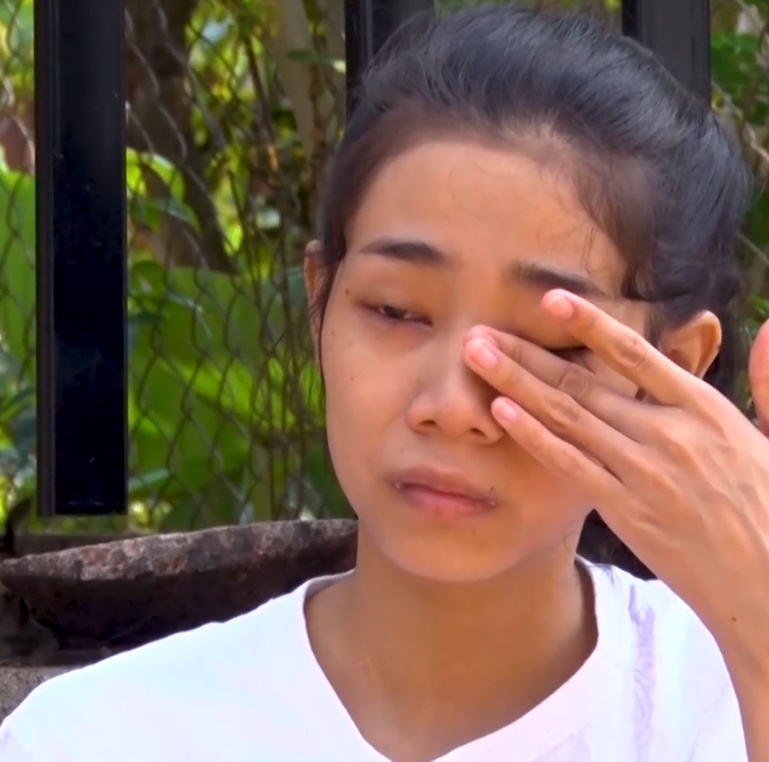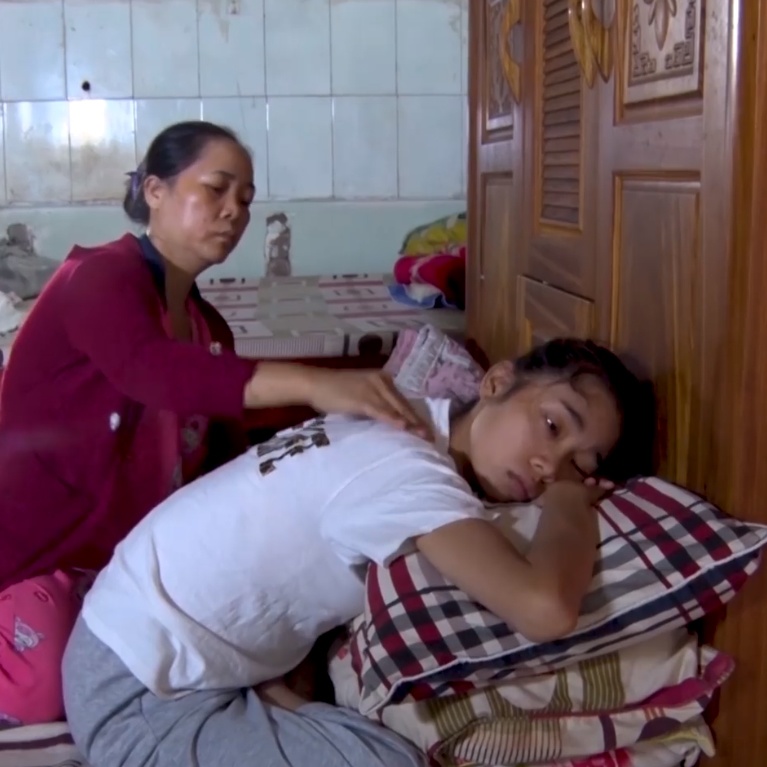 Vy's mother was heartbroken when she told me about the days when she could not lie down and had to sleep sitting up.
At the show, Do Hoang Vy's story was a judge Ngoc Son, Vo Ha Tram, Chi Thien and MC Dai Nghia were touched. Singer Vo Ha Tram shared: "It's choking when such a young girl still can't avoid the word 'Heaven tells everyone to go.' this is just a young girl, still very spring green, many future ahead. But now she has to carry this disease."
Ngoc Son shed tears to encourage Vy: "Try to improve your child, be confident in life. I love you very much". The male singer supported Vy 10 million for her to try to overcome, Vo Ha Tram also asked to support 5 million dong, Chi Thien and MC Dai Nghia each sent 3 million.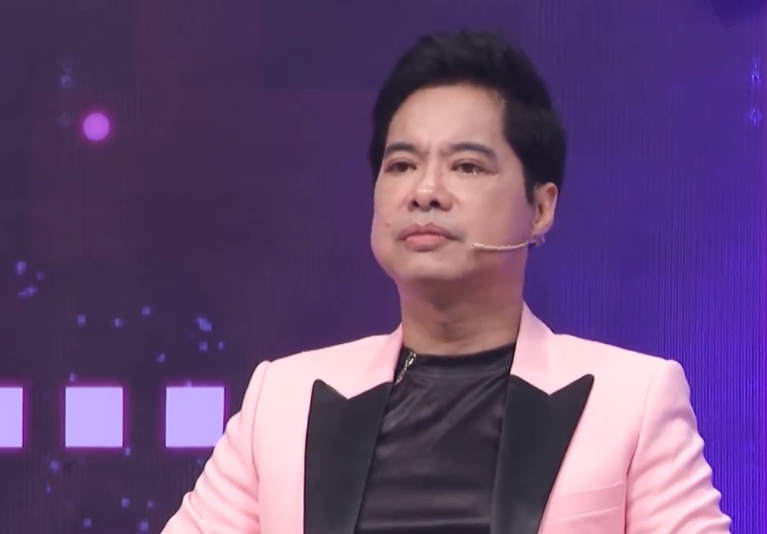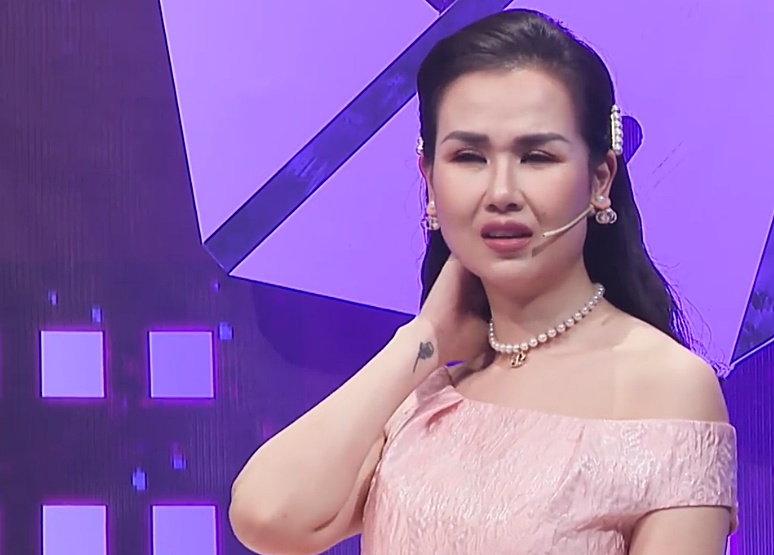 Ngoc Son, Vo Ha Tram choked for the young girl.
However, now, the miracle has not come to Vy when she is gone forever. When hearing the news, a large number of the audience had words of pity and shared with Do Hoang Vy's family through the program's fanpage. Netizens hope that the young girl will sleep well and no longer have to suffer.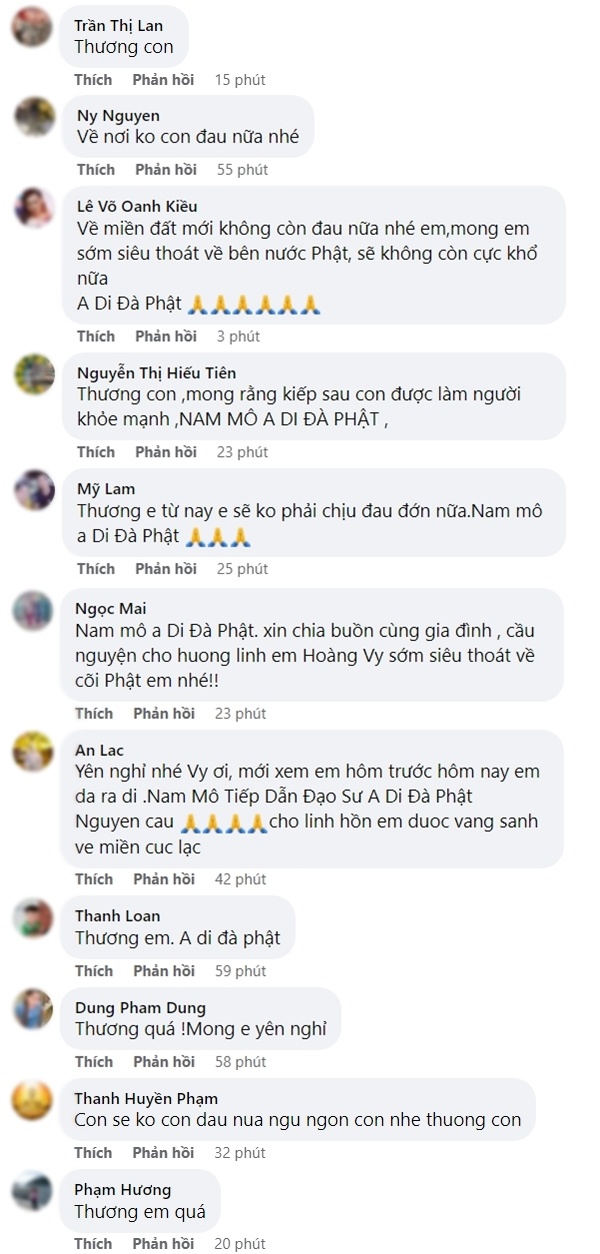 The audience was saddened to hear that Do Hoang Vy had passed away.
You are reading the article
The girl who made Vo Ha Tram and Ngoc Son cry has just passed away at the age of 21, the audience is pitiful

at
Blogtuan.info
– Source:
Eva.vn
– Read the original article
here