Thế Giới
The US talked about the idea of ​​​​using frozen Russian assets to rebuild Ukraine
Using the resources of Russia freezing for the reconstruction of Ukraine would be an "important move" that would require discussions and agreements with international partners.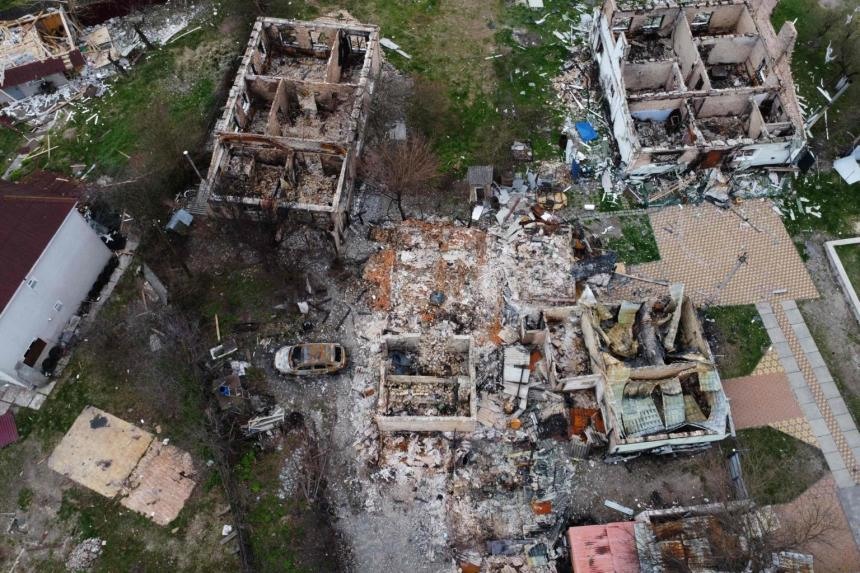 Physical damage to buildings and infrastructure of Ukraine Russia's military campaign has already amounted to about $60 billion and will increase further as hostilities continue, World Bank President David Malpass said on April 21.
Malpass told a World Bank conference on Ukraine's financial support needs that early estimates of the "narrow" cost of damage did not include the growing economic costs of the war. the Ukraine. "Of course the fighting is still going on so those costs are going up," Malpass said.
In his online address to the conference, Ukrainian President Volodymyr Zelensky addressed the much larger costs and financial needs. He said that Ukraine needs $ 7 billion a month to compensate for the economic damage caused by the military campaign that Russia launched with the country.
"And we're going to need hundreds of billions of dollars to rebuild all of this later," Zelensky said.
The sidelines of the IMF and World Bank spring meetings included finance officials from several countries, including US Treasury Secretary Janet Yellen. Earlier, Yellen said that the United States would double its commitment to direct non-military aid to Ukraine to $ 1 billion.
President Zelensky called on the countries that have imposed sanctions and frozen Russian assets to use the money to help rebuild Ukraine after the war and pay for the losses suffered by other countries as a result of the war in Ukraine. .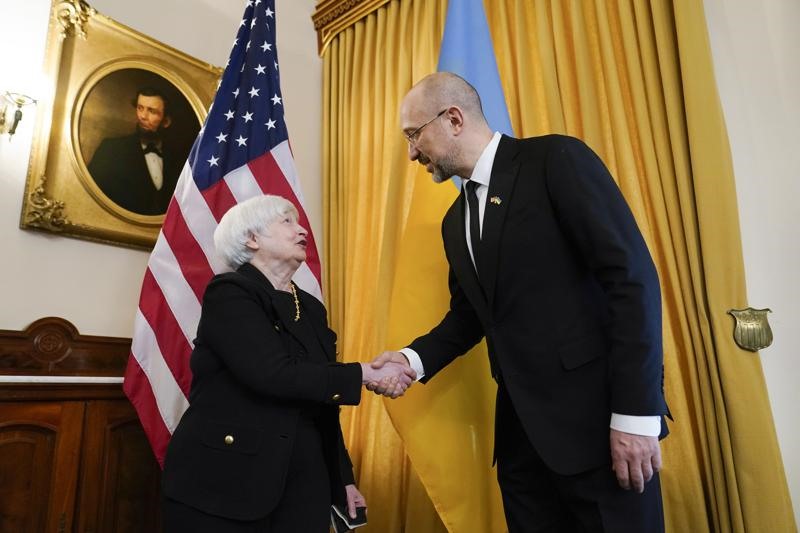 At a press conference, Yellen said that Russia should bear some of the costs of rebuilding Ukraine. "It is clear that the cost of rebuilding in Ukraine will be huge," she said.
Finance Minister America believes that Russia needs to be found in one way or another to provide some of the things needed for Ukraine to rebuild.
According to AP, when asked about the potential use of frozen funds of the Central Bank of Russia to support Ukraine, the US Treasury Secretary noted that the use of Russian central bank reserves confiscated in the US to rebuild Ukraine will be an "important move" that needs discussions and agreements with international partners.
Ukrainian Prime Minister Denys Shmyhal, who directly attended the conference, said that Ukraine's GDP could fall by 30% to 50%, with total direct and indirect losses amounting to $560 billion so far.
The total damage caused by the war is more than three times the size of Ukraine's economy. Ukraine's economy will reach $155.5 billion by 2020, according to World Bank data.
"If we don't come together to prevent this hostilities, the losses will increase significantly," said Prime Minister Shmyhal, adding that Ukraine would need a rebuilding plan similar to the post-Marshall Plan. World War 2 to rebuild Europe.
You are reading the article
The US talked about the idea of ​​​​using frozen Russian assets to rebuild Ukraine
at Blogtuan.info – Source: laodong.vn – Read the original article here