Recently, on his twitter page, ValorLeaks announced the latest information about the 20th agent of the game. VALORANT. Thus, after 4 months since Neon's launch, "Val" players continue to have the opportunity to experience one more female champion in the current list of agents. According to the information obtained, this agent is named Fade and is a mysterious warrior from Turkey.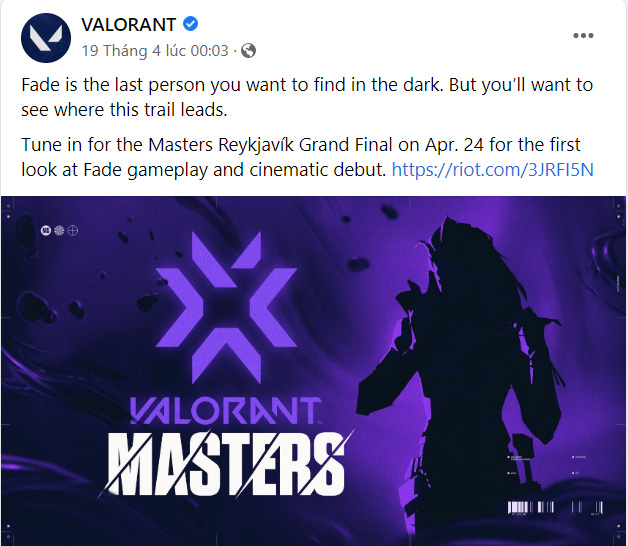 Information about Fade's appearance has been officially announced Riot confirm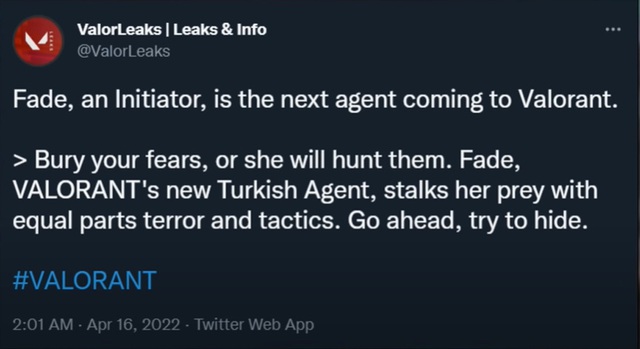 Earlier, ValorLeaks also mentioned this information on its Twitter page!
The reason why this agent is so interesting is because her appearance is somewhat similar to that of Agent Reyna. However, Fade is a female warrior of the "Start" group like Sova, Breach, Skye or KAY/O, not a "Confrontation" agent. Because, this girl's set of moves has the ability to harass extremely annoying. Combined with a ghostly, mysterious image, Fade will surely soon become one of the most used agents in the near future.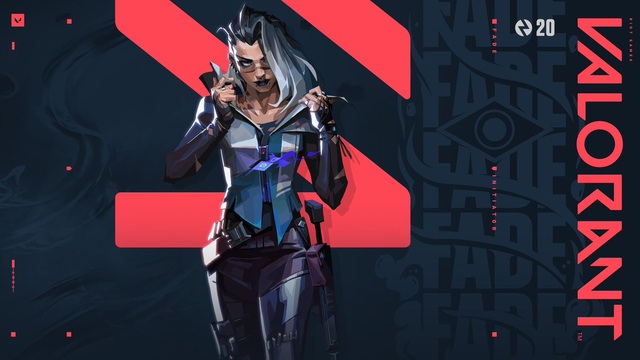 Riot also quickly revealed the detailed rendering of Fade.
As expected, it is very likely that Fade will have some kind of relationship with Reyna. Not only because the shape is somewhat similar, but even Fade's skill set also has a very familiar symmetry with Reyna's skill set. According to ValorLeaks, although it is unclear whether Fade has a hidden passive or not, as her skill set has been meticulously built. Specifically, Fade will use the ability to revolve around the Dark Orbs like Reyna. However, in terms of detailed effects, there are many new elements.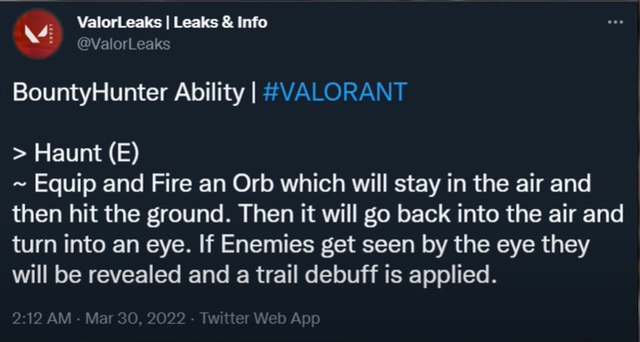 => In ability E, Fade's orb after being thrown will stay at the specified position. It will then fall and jerk back to its original position to turn into an eye shape that has the effect of revealing and leaving a long trail when the victim moves."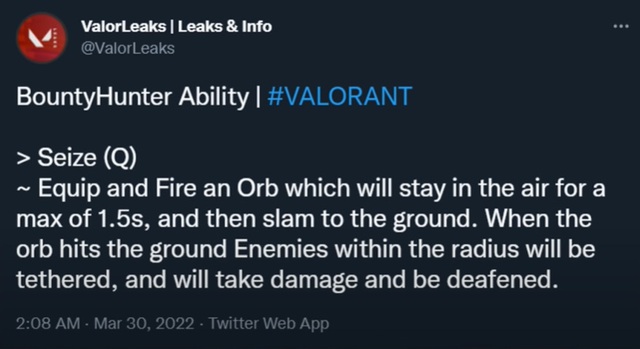 The orb in Q will stay in the air longer, then plummet to the ground. All enemies in the radius will be rooted, taking damage and jarring for a short time."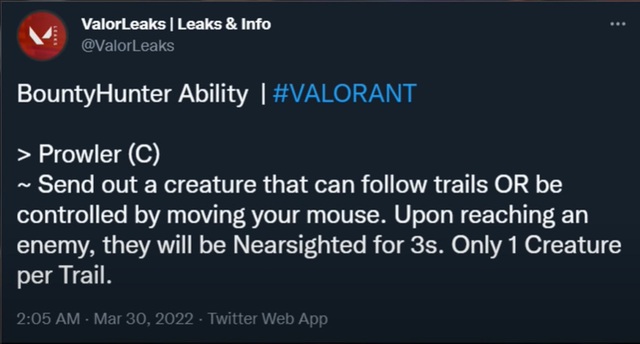 => Move C, Fade will release a creature that will follow the trail left by E or freely control by moving the mouse. Enemies hit by this creature will become nearsighted for 3s."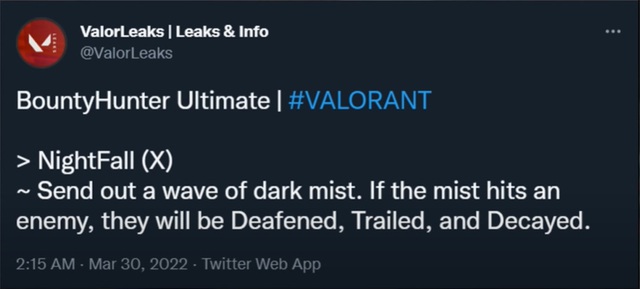 Fade's X will create a dark mist. something that will blind enemies, mark, and "Rot" if touched!"
Although it is unknown how the effect of the ultimate from Fade will be shown, through the introduction of the skill set, it can be seen that Fade is a quite versatile champion and suitable for many different battle formations. . This girl has all the trademark skills of different agents like Skye, Reyna, Viper… and even has her own unique effect that has never appeared before.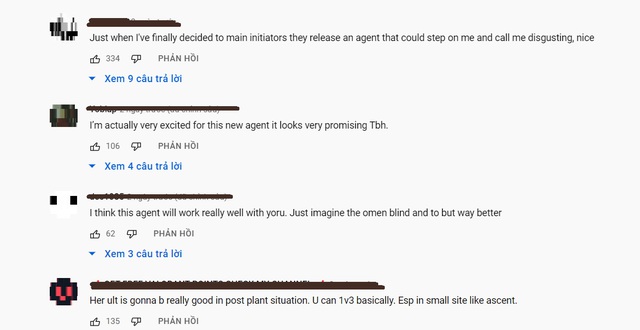 Many gamers are excited about the new appearance of Fade.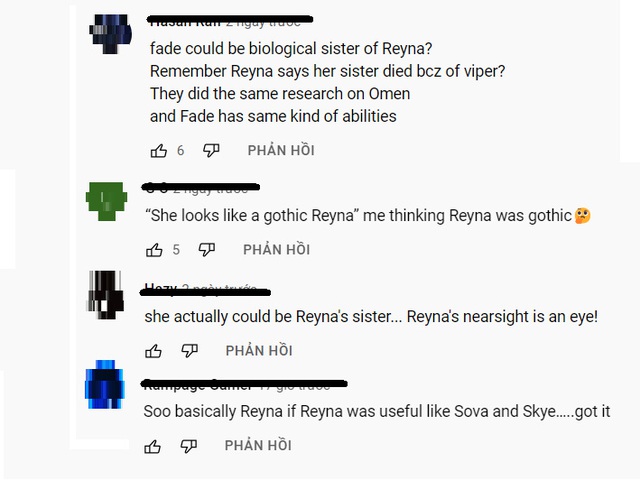 Besides, the theory with the relationship with Reyna is also being supported by many fans.
In response to fans' doubts, Riot decided to release the first short film introducing Fade's gameplay at the Grand Finals of Masters Reykjavík on the evening of April 24. Let's pay attention to wait to know more interesting information about this super special agent!
https://gamek.vn/ban-da-biet-gi-ve-dac-vu-moi-nhat-cua-valorant-fade-20220422143237753.chn
You are reading the article
What do you know about the newest agent of VALORANT: Fade?

at
Blogtuan.info
– Source:
gamek.vn
– Read the original article
here