During that time pregnantDue to the influence of hormonal changes, the appearance and physique of pregnant women are easily "degraded". However, there are still lucky "mothers" who keep their beauty and neat body as if they do not make the sisters jealous. The wife of male singer Vu Duy Khanh is definitely one of them.
Vu Duy Khanh's wife is Phuong Anh, born in 1999 and is a dancer. The two have registered their marriage since 2021 but have not been able to hold a wedding due to the pandemic. Currently, Phuong Anh is pregnant with their first child together and is close to the date of "birth".
Vu Duy Khanh's wife is 10 years younger than him, possessing a beautiful appearance no less than any showbiz beauty.
In the last months of pregnancy, she was tired, but Phuong Anh still took advantage of taking photos to save memorable moments. Recently, she posted two photos on her personal page with the caption: "As long as you truly love, your second love will be your first love. Save a memorable moment between you and your parents."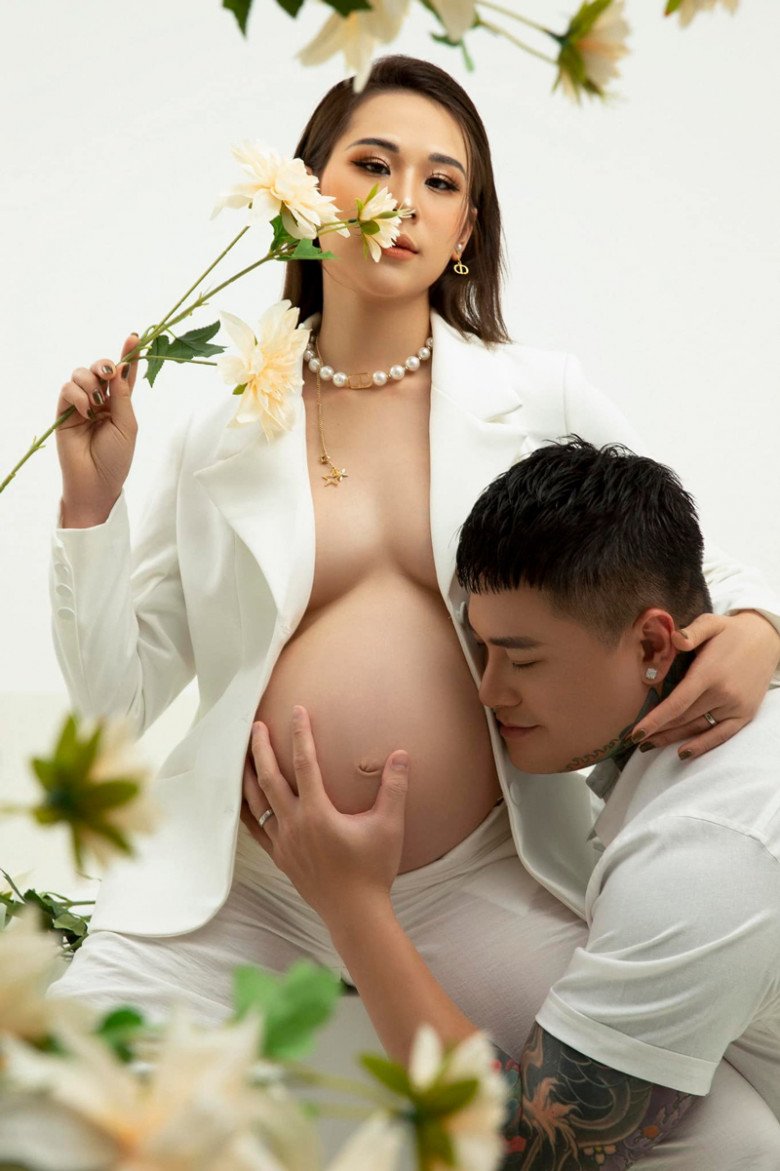 Phuong Anh shows off memories in the last months of pregnancy.
In the first photo, Vu Duy Khanh's wife just casually wears a vest, completely loose, showing off the seductive curves of the pregnant woman. Beside, the male singer cherished the little angel about to be born. In the second photo, both of them are dressed in extremely cool black.
It can be seen that despite being pregnant until the last month, Phuong Anh still controls her weight well, keeps her body neat, and has a smooth abdomen without a stretch mark. The radiant beauty of "his mother" makes many sisters jealous.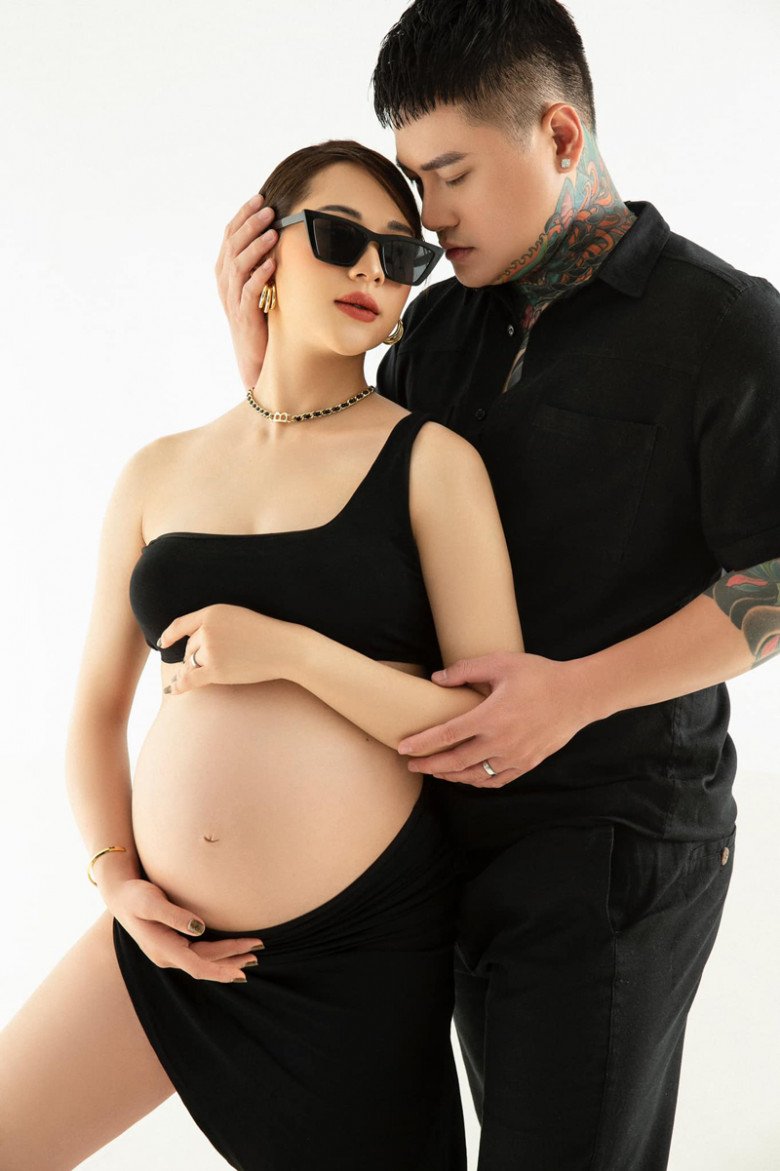 The neat figure and radiant beauty of the pregnant mother were praised.
Looking at the excellent photos of the wife, the voice of "The most wonderful wife" made a sweet comment: "I will keep your image in my heart. A bright smile, warm hands, a close, lovely face always looking at me with eyes full of love… I will love you forever!".
Before that, Phuong Anh said that having a child even though the wedding was not organized was completely in the couple's plan. Both want to take advantage of the time of the epidemic, the work is not much to devote themselves fully to the pregnancy. Since becoming pregnant, Phuong Anh has also stopped working as a dancer, only occasionally modeling and filming commercials.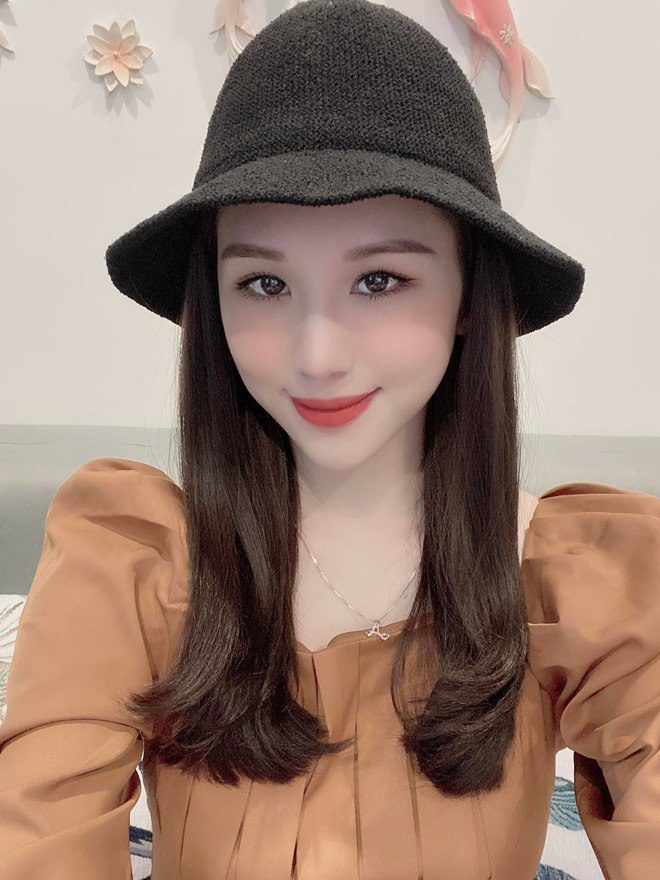 Phuong Anh controls her pregnancy weight by eating scientifically.
To maintain her shape during pregnancy, Phuong Anh applies a scientific diet. She eats limited starch, mainly eats nutritious food, eats a lot of green vegetables and fruits. And especially every day, she drinks unsweetened milk in the afternoon and before going to bed at night.
"I'm quite careful for fear of affecting my baby, so when I reached the threshold of 12 weeks, after a dangerous time, I used lotions, applied cream in the morning before going out, didn't forget a layer of sunscreen. Before going out When I sleep, I use rose water, serums for face, eye area… and night cream.My skin is quite thin, so when I was 3 months old, I started applying stretch mark cream in areas of my skin. prone to cracking", Vu Duy Khanh's wife shares more about beauty secrets during pregnancy.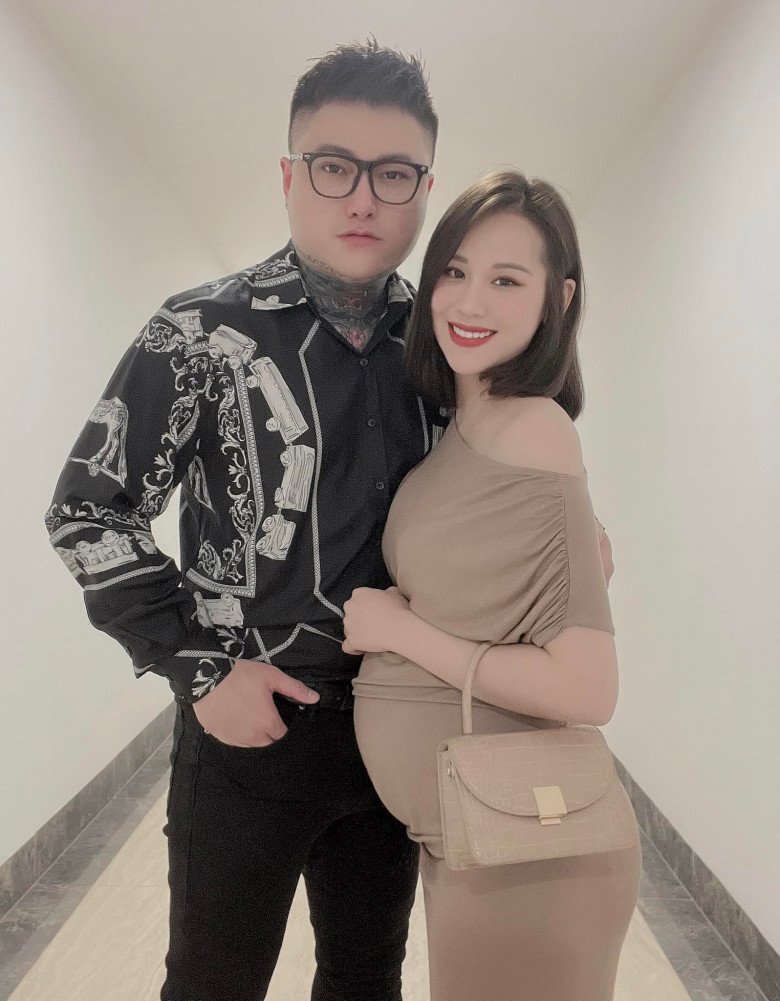 She is always happy and radiant because her husband cares and pampers her to the fullest, especially when she is pregnant.
Besides, Phuong Anh's smooth and radiant pregnancy also has great merit for her husband because he always cares and takes care of every inch of his wife.
The dancer once shared: "My husband is a rather emotional person. Since before my wife was pregnant, he was always considerate and gallant with his wife. Until I was pregnant, he didn't let me do anything. My husband was always moving. The wife said that her pregnant wife became more and more beautiful and loving after giving birth, she was still beautiful after giving birth. When he got out of the car, he also opened the car door and helped his wife down… in general, there were countless. Every morning he woke up hugging his wife and kissing her, and every night when he went to bed, he talked to his children and kissed him. wife's belly.
My husband is a great husband so far. He is a mature, thoughtful and very psychological man. Almost all free time is spent with mother and daughter."
You are reading the article
Wife 10 years younger than wife freely taking excellent photos of pregnant women, Vu Duy Khanh sends sweet love

at
Blogtuan.info
– Source:
Eva.vn
– Read the original article
here