Business
How did the smarthome whirlwind in the world spread to Vietnam?
Increase the value of the house
When Hoang, 39 years old, bought a three-bedroom apartment in the central district of Hanoi, he decided to turn it into a smart apartment – where Hoang could control the lights, air conditioners, heaters, televisions, etc. vis, cameras and all other electronic devices in the home – with voice control or simply with a touch on a smartphone.
Some of Hoang's friends and family members were skeptical. "I think a lot of my friends don't even know about smarthome," Hoang shared. But Hoang continues to invest in smart devices and other utilities, many of which he installs himself, except for some other complicated devices Hoang needs technician's help.
Hoang said he likes to control his home remotely by phone during the day. "I watch my wife and children; See what the kids are doing together or remind them if they use the phone a lot…". Not only that, Hoang uses the touch screen and voice assistant to play children's music from smart speakers for his children, order Grab cars, ask for the evening football schedule and even see who is ringing the doorbell. .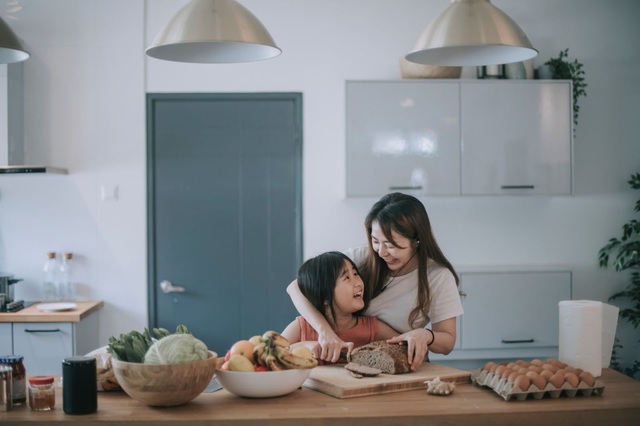 But, all these wonderful experiences and conveniences are not what motivated Hoang to install a smart home. What motivates Hoang to install a smart home, is the fact that his house has been increased in value.
"It, is the trend of the future. I know a lot of families will want to own a smarthome", Hoang excitedly. "Even with resale, a home with a smarthome is more attractive."
Indeed, according to the New York Times, 2022 is the year of electric cars, smart homes and the Metaverse. Reality has proven when Forrester said that in the US, 66 million households will have smart speakers by 2022 compared to only 26 million households in 2018. Particularly, households with other smart devices such as refrigerators, vacuum cleaners , lock the door… will account for 20% of the total number of households, estimated at about 26 million. PR Newswire also emphasized, especially during the Covid-19 period with activities including working from home, 70% of American adults surveyed in 2020 said they have improved their home, of which 51% of This used smarthome.
In Vietnam, not only Hoang, 80.5% of the 10,000 surveyed respondents shared that they know smarthome, and more than 10% have used it directly, according to Vietnam Smarthome Report 2022 (VSHR 2022) – newspaper The first smarthome industry report in Vietnam from Lumi.
According to Statista, with 10% of households equipped with smarthome, Vietnam is the 28th largest smarthome market globally (With 73% of current subscribers being smartphones – reaching 91 million according to the Ministry of Information and Communications 2021). More optimistically, GlobalIndex expects, Vietnam is the top 10 outstanding smarthome market. This assessment is not without foundation when Nielsen estimates that the number of people in the middle class in Vietnam will reach 56 million people by 2030.
All seem ready to "catch" the smarthome wave as the New York Times mentioned.
How strong is the smarthome wave?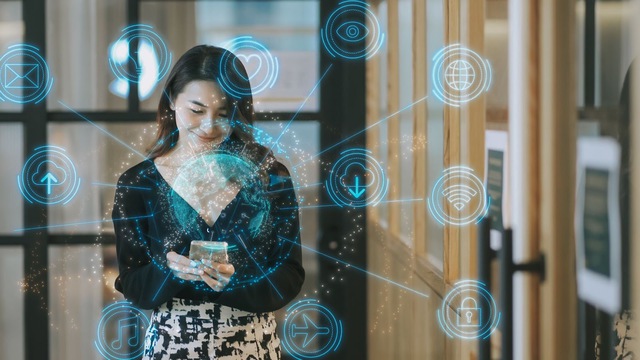 The numbers and reports show such potential, but the road to universalizing smarthome in not only the US but also in a developing country like Vietnam, seems to be long and not only full of "roses".
In the perception of many people, smarthome is synonymous with convenience and speed. Adnam Adboatwalla himself at Samsung Electronic admits, "The key to the entire smarthome ecosystem is to make the lives of customers easier." And consumers – they don't just want this convenience, they demand it.
Let's look at the responses of more than 10,000 respondents in VSHR 2022 to see: In Vietnam, the two biggest barriers consumers face when accessing smarthome are not being able to pay and not having enough information. While if they can afford to pay and have enough information, users continue to face inconvenience, in terms of low compatibility between devices, difficult operation, unstable operation, and security are still a problem. question mark. Understandably, although the number and features of smart devices are increasing day by day, people are actually getting used to and installing smart home devices relatively slowly.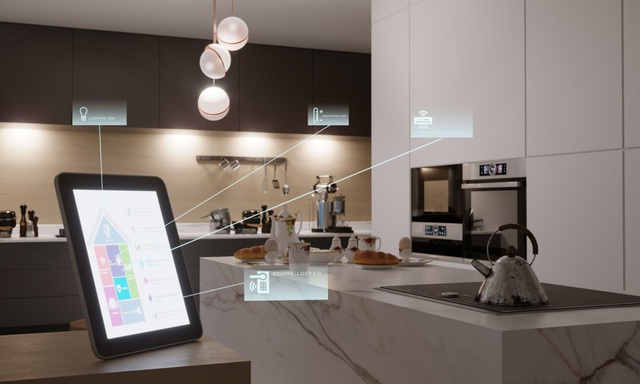 Vu Thanh Thang, Vice President in charge of hardware and BKAV Smarthome "With increasing demand and the explosion of new technologies such as artificial intelligence – AI, Internet of things – IoT…, smarthome will soon explode in the near future. This is an opportunity for Vietnamese technology developers, which are two to three years ahead of the world's other major technology firms in this field."
However, current smart homes are still "cluttered" and noisy (the sound of central control devices or other devices). For many people, buying, installing and connecting smarthome devices is still expensive, cumbersome and time consuming. "You need people to be really patient and 'pleasant' to go through the various installation steps," says Frank at Forrester.
Security, privacy, and trust remain major concerns. In a Gartner survey of smart speakers in the US, UK and Germany, 44% said they'd rather use a virtual personal assistant app, like Alexa, Siri or Google Assistant with their personal data still on the device. instead of on the cloud.
It's no surprise that familiar names like Google, Amazon, and Apple have led the way in the smart speaker space, and big brands like Samsung are creating buzz with smart devices. But the rest of this universe is fragmenting. Much of the innovation is now coming from startups and midsize companies.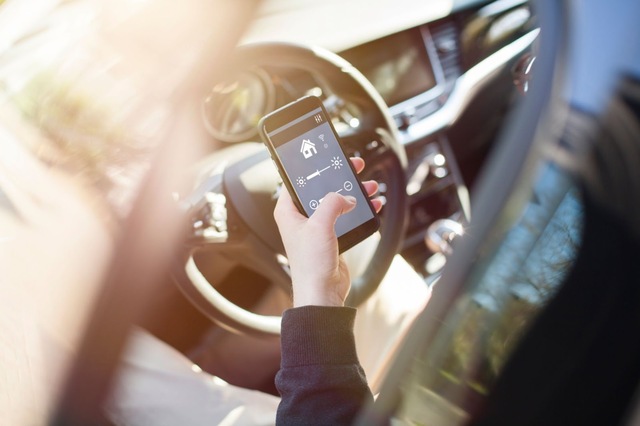 On the user side, with technological progress, difficulties are gradually being removed. But with smarthome businesses, the challenge remains.
Nguyen Duc Tai, CEO of Lumi Analysis: "Many reports of research companies still predict the extremely potential size of the smarthome market in Vietnam, up to 250 million USD, but it is actually a calculation formula applied in other markets. international capital 'mature'. In Vietnam, we have a harder time. According to the correct definitions, the market share between the top 10 smarthome brands Make in Vietnam and the whole world is only 100 million USD.
Tai added: "Not to mention, among them, a lot of revenue is forced to return to invest in R&D and 'market education' but cannot immediately develop the business. But understand that with the smarthome field being so new and in a leading position, we are ready to invest to 'benefit' the whole market."
Even so, Make in Vietnam businesses are also receiving great support from the government. In Vietnam, special national support programs for the industrial sector are being facilitated to the fullest extent. Minister, Major General Nguyen Manh Hung – Ministry of Information and Communications in the Make in Vietnam 2021 forum also shared, Vietnam's ambition is "Technology will solve the country's pain" in the context of Covid-19. -19 greatly affects national strengths such as agriculture, tourism…; However, Make in Vietnam businesses in the technology sector are expected to become a driving force for long-term development.
Nguyen Thanh Nam, President of Funix Online University, Former CEO of FPT commented: "As the core of the 4.0 revolution besides AI and Big Data, Smarthome (IoT) is considered to lead and develop the entire application of IoT to a new level as well as help improve powerful user's life. Following the development of Smarthome Make in Vietnam businesses since the early days, from the perspective of someone who has been in the technology field long enough, I am confident that Vietnamese businesses will do well, if not better. compete well with other smarthome brands in the world, to catch up with not only this wave, but also this whirlwind that the New York Times mentioned."
Not only technology businesses in Vietnam are interested in technology and the smarthome wave; Viet Tiep – an "old man" unit in production also sees the potential of this trend.
General Director of Viet Tiep Course, Mr. Le Duc Phuong said: "We understand that although Viet Tiep has a solid history of nearly half a century and a turnover of over trillions, the company cannot stand still with traditional production. That's why we decided to make smart products. As a Vietnamese business, we are proud that our partner is also a smarthome business Make in Vietnam with the result that the newly launched Luvit smart lock product – has received a positive response. In the future, Viet Tiep also has a series of ambitious plans. And I believe, when it comes to technology, that is Viet Tiep's advantage in the increasingly competitive market."
Interesting, sometimes bizarre smart device options continue to grow and seem to have no limits – or the limits of human imagination. After all, no smart home will ever look the same. It will all depend on personal preference.
The smarthome wave has really begun in Vietnam, the next story will certainly be an interesting one to follow, from the improvements in awareness and efforts of the "players" in the industry.
When I bid farewell to Hoang after a tour of his smart apartment, except for the feeling of "wow" in front of truly experiential technological advancements, I could not forget the facial expression of the successful 39-year-old man. , busy but satisfied with the comfortable living choice for himself and his family.
Hoang said: "We used to live in houses where just having a color TV was a miracle. Yet, thanks to the strong wave of the 4.0 revolution, it sounds far away…; but now my house – like magic."
—
The article uses material from Janet Morrissey – New York Times magazine, Statista report 2020, Nielsen 2022 report, Ministry of Information and Communications 2021 data, Vietnam Smarthome Report 2022 – Lumi and expresses the author's point of view. fake.
https://cafebiz.vn/nha-thong-minh-da-bien-ngoi-nha-cua-toi-nhu-co-phep-thuat-con-loc-smarthome-o-the-gioi-da-lan- den-viet-nam-the-nao-20220423092636819.chn
Following the Economic Lifestyle
You are reading the article
How did the smarthome whirlwind in the world spread to Vietnam?

at
Blogtuan.info
– Source:
cafebiz.vn
– Read the original article
here