World
"If there is time, Coach Park will probably cross out Tien Linh's name"
U23 Vietnam 1-0 U20 South Korea | International Friendly
TIEN LINH NOT GOOD ENOUGH, MASTER PARK SHOULD FIND VOICE'S "NEW POLICE"?
Tonight, April 22, U23 Vietnam rematched U20 Korea. Like sharing before the match, Coach Park Hang-seo soon used 3 older players, Hung Dung – Hoang Duc – Tien Linh, as well as 2 national defenders, Viet Anh – Thanh Binh.
Among these, the person who is most noticeable is probably Tien Linh. Because he is responsible for scoring goals for Vietnam's U23 attack, but the past time has not been in high form. And unfortunately, today, Tien Linh could not make fans and experts feel at ease.
"Today, the worry about Tien Linh's performance is still there. I don't understand why Tien Linh is so slow to regain his form. That's a bit confusing. Tien Linh kicking like this is a big worry for Coach Park. Hang-seo While Hoang Duc – Hung Dung played very well, Tien Linh could not perform the role.

The player who scored the only goal was Van Tung, not Tien Linh. Tien Linh obviously has the opportunity, but it doesn't. He is also a tall man, but in the role of a target striker, he cannot promote his strengths. That is very worrisome. If I had more time to prepare, I think Coach Park Hang-seo might not choose Tien Linh for the 31st SEA Games." – expert Vu Manh Hai commented.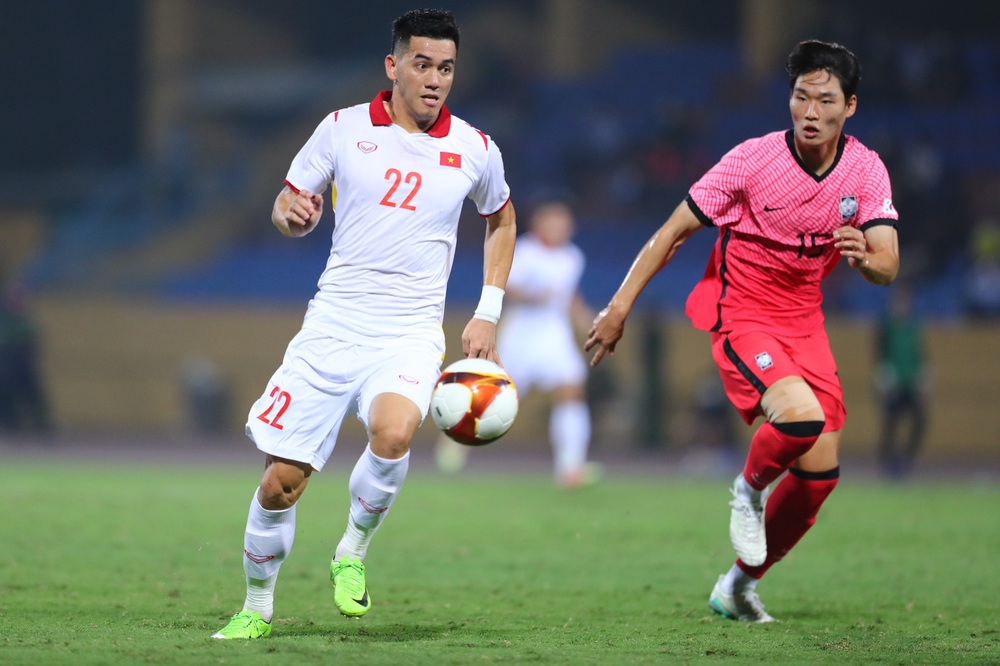 When asked, if not choosing Tien Linh, then coach Park Hang-seo should choose someone who is too old to play as a striker at the SEA Games, former player The Cong called Tuan Hai's name:
"The best player for the current striker position of Vietnamese football in my opinion might be Tuan Hai. He is a very good option. First, Tuan Hai has very good physical strength. When you need to attack, apply pressure. close to the opponent or back to defend, he did well.
He is also very aggressive, takes shots and shoots very powerfully. He is a very needed striker for U23 Vietnam at the moment. The last few matches we watched Tuan Hai play on the national team, they were all very effective, in high and stable form. I think it's better for Tuan Hai to kick now than Tien Linh.".
The big problem of U23 Vietnam is that when Tien Linh is in decline, the other juniors in the attack are not outstanding.
"Besides Tien Linh, I still feel worried about the strikers in general of Vietnam U23. Even Van Tung, the player who scored today, I think it was still just a flash of light. In this match, I did not. seeing which of our strikers really poses a danger to the opponent, makes the opponent worry.
Mr. Park has brought in the best strikers today, like Ho Thanh Minh, Van Tung… but their performance is really disturbing." – Mr. Vu Manh Hai expressed concern.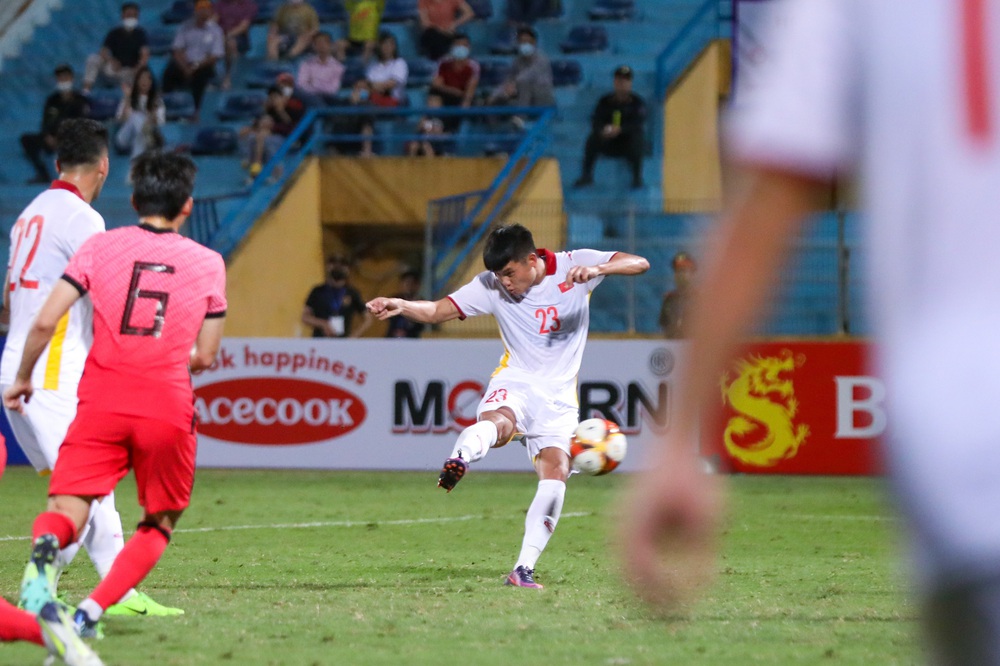 Van Tung or other strikers of U23 Vietnam have not brought peace of mind.
The former star of The Cong Club looks forward to the match against U23 Indonesia, when U23 Vietnam opened the 31st SEA Games:
"I'm very worried about the first match in SEA Games 31 we will face Indonesia. I just hope Coach Park will find a way to fix the problem. Now that our striker is like that, Mr. Park has to find some other way to do this. pressurize when attacking and scoring. That's what we're waiting for.".
BIG POINTS THAT HELP TEACHER PARK LOSE LOOK
The forward line is a big concern for Coach Park Hang-seo, but fortunately in other routes, U23 Vietnam is creating peace of mind. Talking about the performance of Hung Dung – Hoang Duc today in the midfield, expert Vu Manh Hai commented:
"When we have older players in, the football is more reasonable, more mature, there are no passive moments like the previous game. Hoang Duc – Hung Dung directs the midfield well, they control the ball, control the ball. controlling that area is stable and helps the team create many chances, isn't it. If we shoot well, we will create a lot of danger for the opponent today. .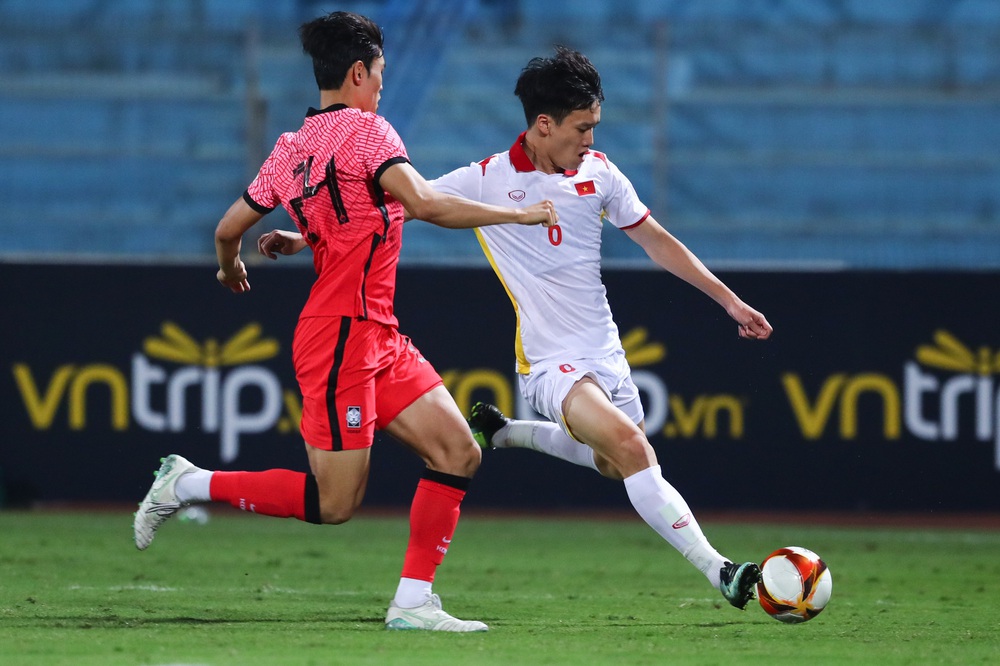 Hoang Duc and Hung Dung have stabilized the mid-team of U23 Vietnam very well.
Our defense also plays well, even when there is Viet Anh – Thanh Binh or not. They give us more peace of mind than the strikers.

We switched to playing imposing, slightly different from our forte – counter-attack, like today, it's okay. We are also somewhat more secure when we meet Indonesia, only worrying about the ability to finish!"
According to the schedule, U23 Vietnam will play the opening match of the 31st SEA Games against U23 Indonesia at 19:00 on May 6.
https://soha.vn/chuyen-gia-vu-manh-hai-neu-con-thoi-gian-hlv-park-co-le-se-gach-ten-tien-linh-20220422222547657.htm
You are reading the article
"If there is time, Coach Park will probably cross out Tien Linh's name"

at
Blogtuan.info
– Source:
Soha.vn
– Read the original article
here