Business
Mobile World Chairman Nguyen Duc Tai was suddenly asked and couldn't remember exactly how many MWG shares he was holding?
"Can Mr. Tai make public the number of ESOP shares he received in 2021? During the year I saw your number of shares increase to 6 million shares, while there was no purchase at all, is that the ESOP you get in 2021?", one MWG shareholder questioned him. Nguyen Duc Tai.
Answering this shareholder's question, Mr. Nguyen Duc Tai – Chairman of MWG said that he only remembers the ratio, but can't remember the exact number of shares held, because he hasn't bought or sold for a long time. get the ESOP. After being "reminded", Mr. Tai remembered and replied to shareholders about the "source" of the additional 6 million shares, which is because shareholders will receive a stock dividend in 2021.
In fact, in 2021, MWG has paid the 2020 dividend in cash (rate of 5% of shares) and shares at the ratio of 2:1 (shareholder owns 02 shares at the time of closing the list of shareholders to distribute. issuer will receive 01 additional issued shares).
On the question of ESOP, Mr. Tai also shared more about bonus policies with employees in the company currently applied.
The most basic policy is the 13-month salary policy, as Mr. Tai shared: "The driver also received it, the security guard also received it. But what distinguishes this company, what is it? No matter which policy you fall under, it's all connected to the success of the company. For example, this year the company does very well, develops well, a security guard welcomes customers or drivers instead of only getting 1 month salary 13 can get 2 months, 3 months. On the contrary, if the company doesn't do well, the 13th month salary won't even be available."
The second remuneration policy of MWG as shared by Chairman Tai is the KPI policy for office staff. Also following the principle associated with the company's business results, employees can receive a bonus of the 3rd, 4th,… even 7.8 months' salary if the company does well and vice versa, in school In case the company is not efficient, the number can go to 0.
The third policy shared by Mr. Tai is the "Policy to go to the big sea" applied to all levels from supermarket manager, team leader, etc. with bonuses ranging from 7, 8,… to 10 even 20 months salary. associated with the company's performance.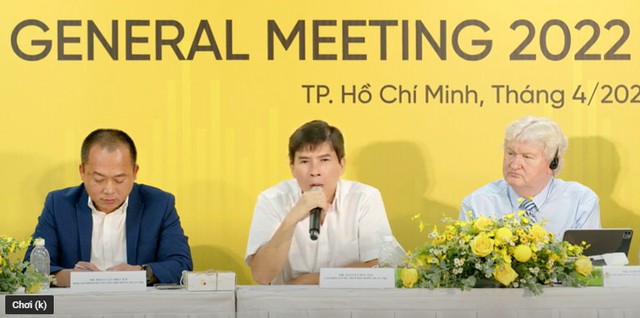 .ESOP policy is the 4th policy, currently being applied to about 500 managers from purchasing director and above, depending on the business situation of the company, if successful, shares will be divided. .
This is also a well-known policy of MWG in recent years, as Mr. Nguyen Duc Tai said in a sharing session in 2019:It's so big that you can't even imagine it. The sales director receives only 100 million/month, but by the end of the year, his ESOP can be up to tens of billions, 15 billions, 20 billions".
Talking about ESOP according to some experts, "MWG hangs "carrot" of ESOP in front, delicious and much bigger than salary.However, ESOP is a double-edged sword, on the one hand encourages the MWG team. worked hard to share ESOPs at the end of the year, on the other hand, making the decisions of the apparatus follow short-term profits year by year.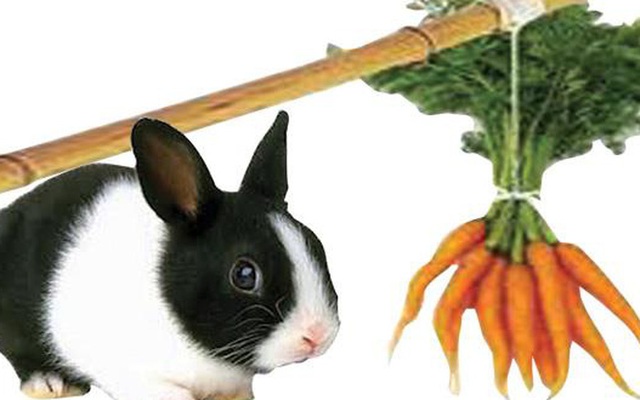 Tuoi Tre newspaper once quoted Dr. Dinh The Hien, any method has advantages and limitations. If the profit of an enterprise is made from transparency, without using tricks, then the leader deserves an ESOP reward for his dedication, effort, and wisdom. However, if because you want to have ESOP too much and use short-term business tricks to increase profits, this is a less sustainable way.
Perhaps to overcome the disadvantages of this method, a policy is being developed by MWG for the "superior" group of CEOs, Deputy General Directors, …", that is: If shareholders do not have a profit, you will not receive anything, receive a salary of tens of millions of dollars per month for fun. If you create great business value. I give you a business that is worth 5 billion dollars and you turn it into a business worth 10 billion dollars, your share will be very significant. And if I give you a $5 billion business and you turn it into a $3.5 billion business in five years, you'll leave empty-handed.."
Mr. Tai said at the same time reaffirming the win-win principle: "Whether you are a driver or a CEO, everything you get is closely linked to the end result of the company.".
According to information in the company's 2021 annual report, by the end of 2021, MWG has a total of 74.111 personnel with diverse structure in terms of qualifications, age, seniority and gender.
In addition to the salary and bonus policy as shared by Mr. Tai, MWG also has other benefits for employees in 2021 such as:
Support staff salaries during the period when the supermarket is closed, support staff salaries during the period when employees are infected with covid-19 and have to be isolated.
Visiting and encouraging and transferring support to 28,444 employees unfortunately infected / in contact with infected people during the outbreak from April 27, 2021 to December 31, 2021.
Implemented "Covid living loan package": supporting 6,181 employees to help reduce financial burden.
Deploying the "Insurance package against the epidemic" from August 2021 for a total of 51,658 people (including 31,984 employees and 19,674 employees' relatives are included).
Program: "20 days to refill vitamin C": care and increase resistance for 35,094 employees in the following blocks: Sale TGDD/BHX/AK, Logistics, GHLD, BHX online… are operating in the region the center of the pandemic.
https://cafebiz.vn/chu-tich-the-gioi-di-dong-nguyen-duc-tai-bi-hoi-bat-ngo-cung-khong-nho-dang-nam-chinh-xac-bao- many-copy-mwg-20220423164733993.chn
You are reading the article
Mobile World Chairman Nguyen Duc Tai was suddenly asked and couldn't remember exactly how many MWG shares he was holding?

at
Blogtuan.info
– Source:
cafebiz.vn
– Read the original article
here