Thế Giới
Russia-Ukraine war on April 23: Fighting, shelling, bombing non-stop, the Kremlin vows to control all of Donbass, Southern Ukraine
Mr. Zelensky accused Russia of attacking other countries, what did the Kremlin say?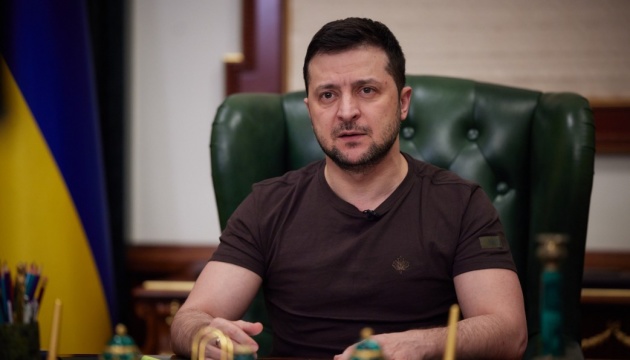 "All nations like us – believing in the victory of life over death – must stand with us. They must help us, because we are the starting country. And who will succeed next?" Zelensky said in a video address to the nation late Friday, April 22.
For its part, according to Sky News, Kremlin spokesman Dmitry Peskov declined to answer when asked if Russia plans to expand its operational goals and how Moscow sees the political future of southern Ukraine.
Zelensky's statement came after General Rustam Minnekayev, deputy commander of Russia's Central Military District, was quoted by Russian state news agencies as saying that taking full control of southern Ukraine would allow Russia to approaching Transnistria, a breakaway region of Moldova.
Minnekayev added that Russian speakers are also being persecuted in Transnistria, but Moldovan and Western leaders have denied the claim.
"Controlling southern Ukraine is another outlet for Transnistria, where there are cases of Russian-speaking people being oppressed," Minnekayev stressed.
Moldova said it had summoned the Russian ambassador to clarify General Minnekayev's comment that "control over southern Ukraine" could give Russia access to Moldov's breakaway Transnistria region.
Russia vows to control Donbass, South Ukraine
General Rustam Minnekayev, deputy commander of Russia's Central Military District on April 22 emphasized that Russian forces will fight to gain control of the entire Donbass region and southern Ukraine.
"Since the beginning of the second phase of the special operation… one of the tasks of the Russian military is to establish full control of the Donbass and southern Ukraine," said General Rustam Minnekayev.
"This will provide a land corridor leading to the Crimean peninsula," Minnekayev added.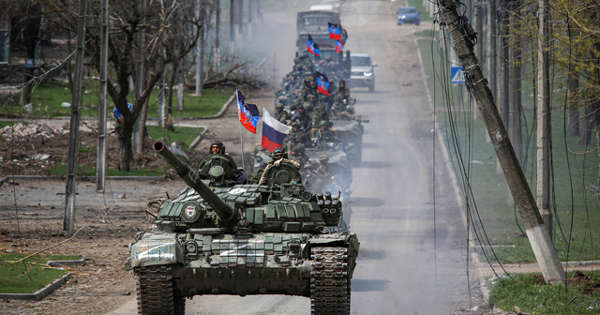 Earlier this week, Russia said its "special military operation" in Ukraine had entered a new phase with the focus shifting east.
The Kremlin on Thursday claimed to have "liberated" Mariupol, but the Ukrainian government denied it, saying its resistance forces were still entrenched inside the vast steel mills in the port city. .
If Russia were to control eastern and southern Ukraine, it would also have the ability to cut off Ukraine's entire coastline and mean pushing Russian forces hundreds of kilometers to the west, past coastal cities. Major Ukrainian cities are Mykolaiv and Odesa.
The statement is one of the most detailed yet about Moscow's ambitions in Ukraine and shows that Russia has no plans to halt its offensive there anytime soon.
Meanwhile, Ukraine's Defense Ministry said that Minnekayev's comments showed that Russia was no longer hiding its intentions. Apparently, Russia wants to gain control of the entire Donbass region, which connects it to the Crimean peninsula, as well as control the land that stretches as far as Moldova's breakaway Transnistria region.
But despite Russia's ambitious goals and claims they have taken Mariupol, Russian forces have made no major progress in the past 24 hours, British military intelligence said on Saturday.
Russia announced the application of a new combat method
As the Russia-Ukraine conflict entered its 59th day, Russian Defense Minister Sergei Shoigu announced that Moscow intends to adopt new methods of warfare.
The British Ministry of Defense interpreted these remarks as a "tacit admission" that the war was not progressing as intended by the Russian leadership.
British officials believe it will take time for Russia to adapt to its new tactics – and for now "it is likely that they will continue to step up their artillery and missile attacks in an attempt to suppress pressure. Ukrainian resistance".
Speaking during a visit to India, British Prime Minister Boris Johnson warned that there was a "real possibility" that the war in Ukraine could drag on for a long time.
"Fighting, shelling, bombing non-stop"
The port city of Mariupol has been reduced to rubble after weeks of bombardment, according to Sky News.
A video broadcast on Russian state television on April 22 showed the flag of the pro-Moscow Donetsk separatists being raised above the city's highest point – a television tower.
Another video shows the main building of the Azovstal steel plant engulfed in flames, where the Ukrainian resistance is hiding.
An estimated 2,000 Ukrainian troops are still hiding in the vast Azovstal steel plant – outnumbering even the Russian forces – along with 1,000 civilians, according to Sky News.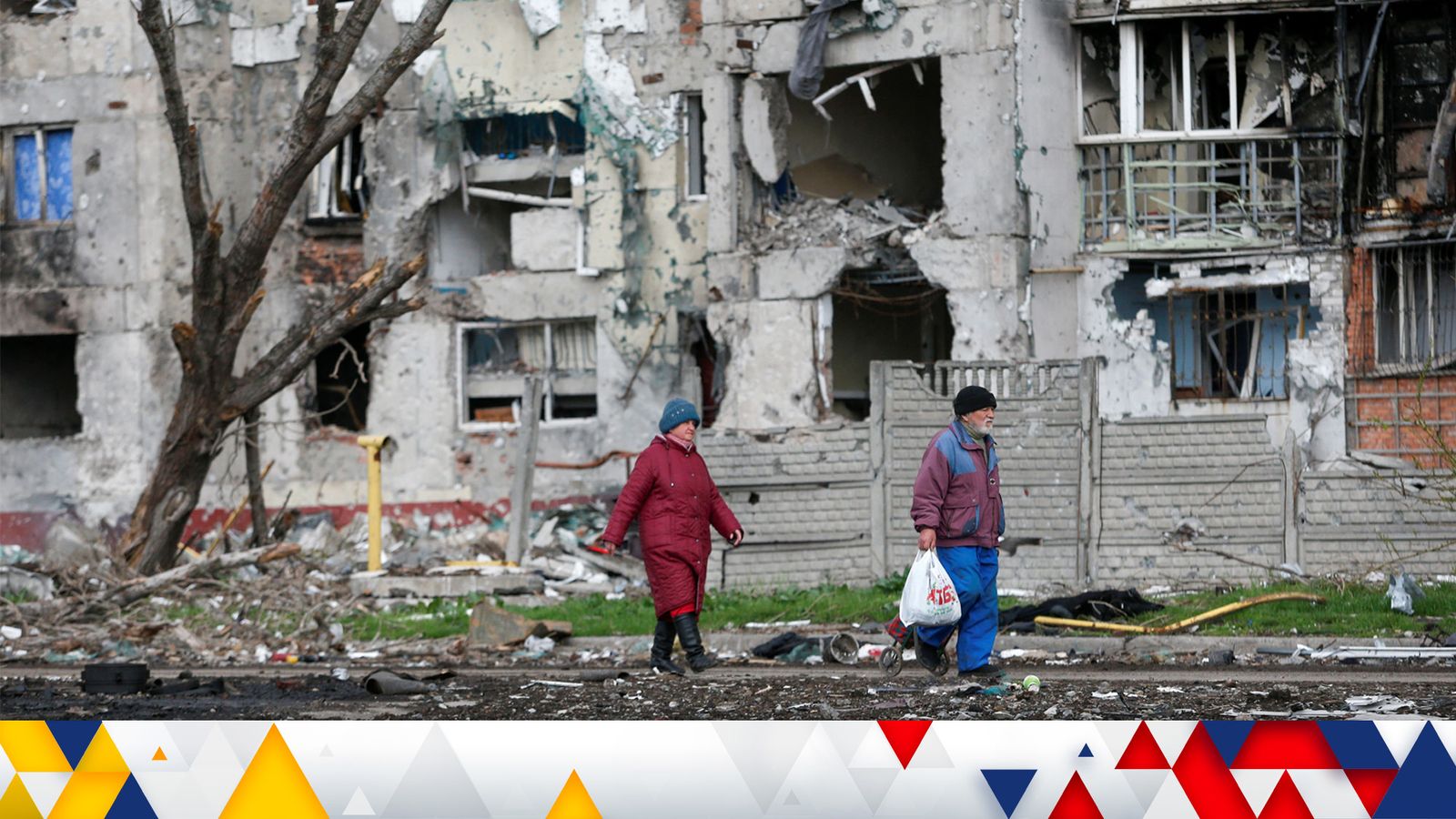 While President Putin declared victory in the battle for Mariupol and ordered his forces not to storm deep inside the factory, Ukraine's Deputy Prime Minister Iryna Vereshchuk urged those entrenched in Mariupol "to be patient" and "stay there".
Petro Andryushchenko, an adviser to the mayor of Mariupol, said the Russian military was dropping several bombs on the Azovstal plant every day, and claimed the port city was subject to "non-stop fighting, shelling, bombing".
It is estimated that more than 100,000 people are still trapped in Mariupol and no humanitarian corridors were opened on Friday 22/4 because it is too dangerous.
France transfers heavy artillery to Ukraine
President Emmanuel Macron said on April 22 that France had delivered many important weapons including CAESAR self-propelled artillery and MILAN anti-tank missiles to Ukraine, but did not disclose the amount.
"I think we must continue down this path, but always be aware of the red line that we will not become a party to war," Macron told Ouest-France newspaper.
Macron also said that about 40 Ukrainian soldiers will be trained to operate new weapons in France from April 23. French Defense Minister Florence Parly later confirmed the country would deliver "several CAESAR artillery pieces and thousands of rounds" to Ukraine.
Ukrainian officials including President Volodymyr Zelensky have repeatedly asked Western powers and NATO to provide the country with heavy weapons, especially artillery, to counter Russian forces, especially amid Moscow is stepping up its attacks in eastern Ukraine.
You are reading the article
Russia-Ukraine war on April 23: Fighting, shelling, bombing non-stop, the Kremlin vows to control all of Donbass, Southern Ukraine

at
Blogtuan.info
– Source:
danviet.vn
– Read the original article
here